Your Fashion Week essentials: Day Five
It's Fashion Week Friday! What a whirlwind of a week, and we made it in more or less one piece, save some VERY sore feet from our best statement heels and the kind of headache that only accumulates over four nights of running between shows with cocktail in hand. Good thing we're packing everything we need to make the most of the busiest Friday of the fashion calendar! We're sharing our wisdom here so you can make the most, too!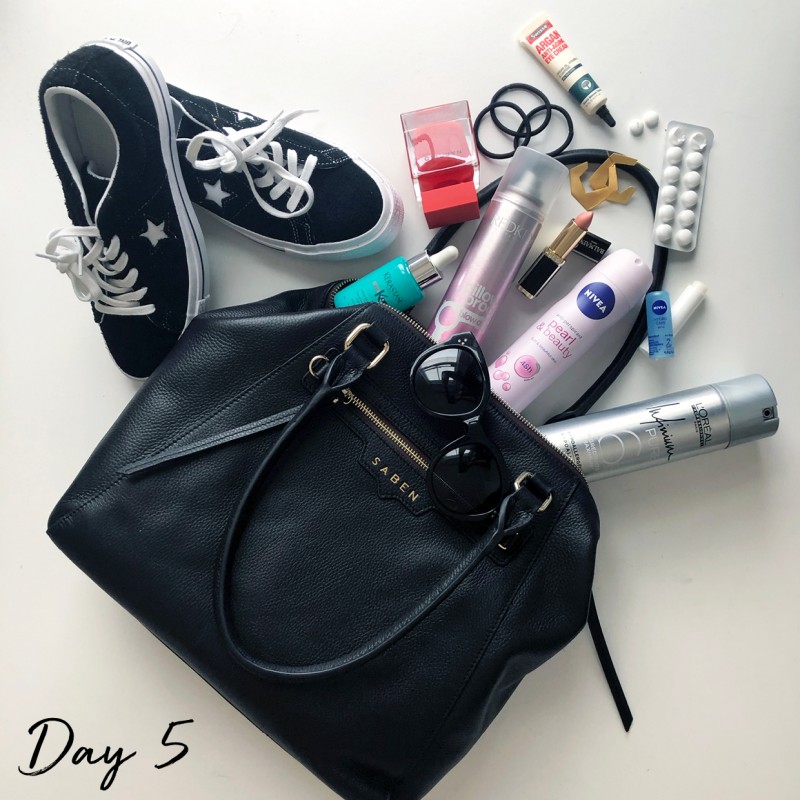 You best believe it's time to whip out the painkillers. You don't need that lingering headache to slow you down! Fix any physical evidence of a hangover with lip balm, a statement L'Oreal lippy and some Swisse eye cream, or discract from your face entirely by donning some Sunglass Hut sunnies, tying back your hair (fixed with Redken and Kerastase, of course) and showing off these funky Cathy Pope Hoops. Spritz a Narciso scent; you'll be smelling fab and ready to face the day.
Heels today? Absolutely not. We're giving our feet a break and styling our Converse One Stars, because our Friday outfit can still look fresh with flats.
To hold it all, and us, together? The classic Saben Gita Bag. This handbag goes with, well, everything, and turns heads on its own thanks to supreme craftsmanship, supple leather and subtle gold detailing. Love!
Happy Friday everyone. What a week it has been, and what a weekend to come. See you at the runway!