Your Fashion Week essentials: Day Four
Fashion Week is hurtling full speed towards the weekend, and the only way you're going to keep up is thought-out, careful PREPARATION. This Thursday, we're ensuring you are set to have the best Fashion Weekend ever, and love every moment of your Thursday, with these essentials.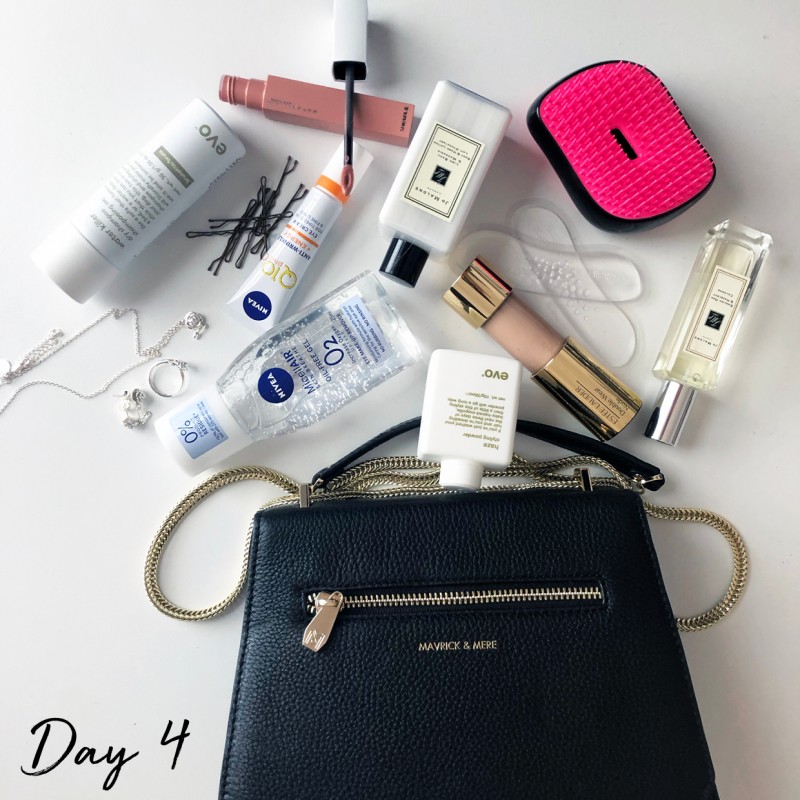 Make sure you have makeup remover on hand in case you've made the fatal mistake of coming home from a late night and falling asleep with your makeup on (happens to the best of us!). Put your best face forward with a restoring eye cream, cult favourite Estee Lauder Double Wear foundation, and Maybelline's fab new matte lippy range. Any ensemble is also made instantly better with a Jo Malone scent!
Get Evo Hair on your radar - you won't regret it! Their haircare and styling range works wonders and solves any problem the 'modern miss' could encounter with Fashion Week hair. Keep some shine drops in your bag for an instant boost! As always, keep your friends close, but your hairbrush and bobby pins closer. You can't afford to be blindsided by the windy waterfront today!
We're still riding the high from last nights Stolen Girlfriends Club show, and what better way to keep the magic alive than glitzing ourselves up with some of their gorgeous jewellery!
Mavrick and Mere again makes an appearance in our essentials this week, and for good reason! The 'Marlow' evening bag will wrap all your essentials into a stylish package of gold chain and soft leather. Dreamy!
Happy Thursday, Fashion Week people!