Your fashion week essentials: Day One
It's tiiiime! NZ Fashion Week is upon us, and while we are absolutely FIZZING with excitement for the week ahead, every veteran knows a fashion week done right needs to be approached in the most stylish and organised manner. We'll be helping you out with our daily must-haves throughout the week. Here we go, team!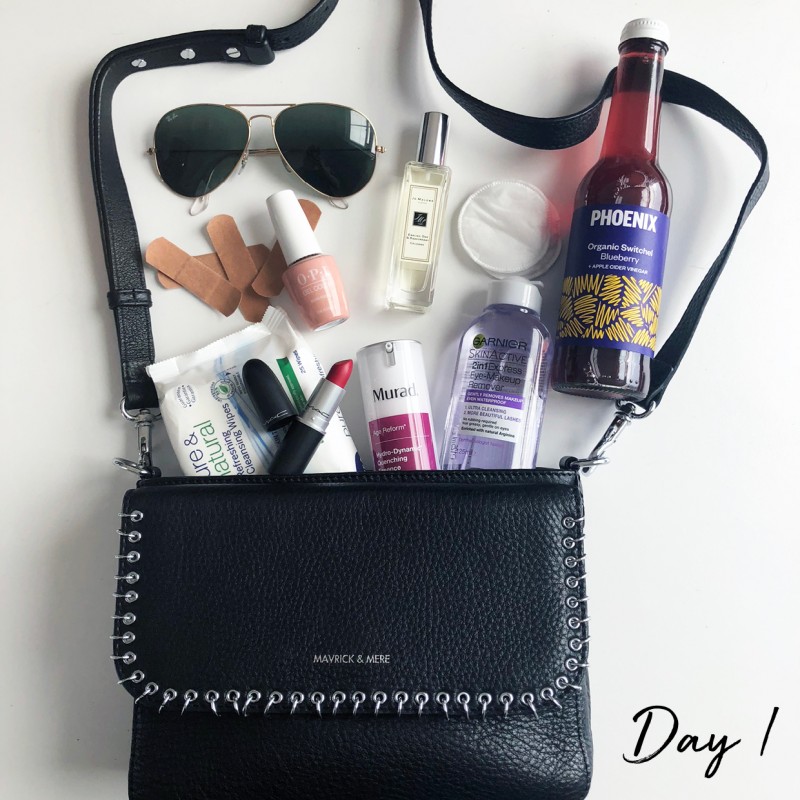 The sun's out in a big way this week (yay!), so Sunglass Hut will be your best friend. Stay stylishly hydrated with Phoenix Organics - the most savvy Remixers will be coordinating their drink colours to their outfits - don't forget to coordinate your nails using OPI too! We never leave the house without a MAC lippy in our favourite shade, or a to-die-for scent by the unequivocal Jo Malone. DO NOT FORGET a moisturiser, preferably by our friends at Murad, or plasters for the blisters you will inevitably get from your first-night heels. Makeup wipes at the end of the night are absolutely essential; you've got a long week ahead and can't afford a breakout on day two.
The most important handbag essential? The handbag itself, of course. And there are not many more essential for your collection than the Mavrick and Mere Maddox Bag. Get your hands on this classic-yet-statement bag here, and rest easy knowing you're ready to take on anything this week.
Happy opening night!!