Win the ultimate bouquet for a loved one this Valentine's Day
Enter your details below to go in the draw to win a bouquet from Rose Tinted Flowers...
When we say gift your loved ones this V-day, we mean ALL of them. You don't need to be madly in love with the special person you've decided to spoil. So instead of simply treating your loveable (hate to love, love to hate) spouse... this year instead consider using the ultimate 'celebration of love' day to treat your mum, sister, BFF, ride or die homie, work wife (may the powers above bless this underrated rock in our lives) or even that part-time late-night lover who really deserves some TLC.
Despite the classic bunch of roses being synonymous with romance, flowers really are a universal gift and there are endless colourful bunches to match the many relationships in your life. Rose Tinted Flowers have made this blooming minefield a little easier and are offering boujee bouquets for a multitude of peeps so you don't have to stress about sending the wrong message...
The Gilded Bouquet - For your ride or die...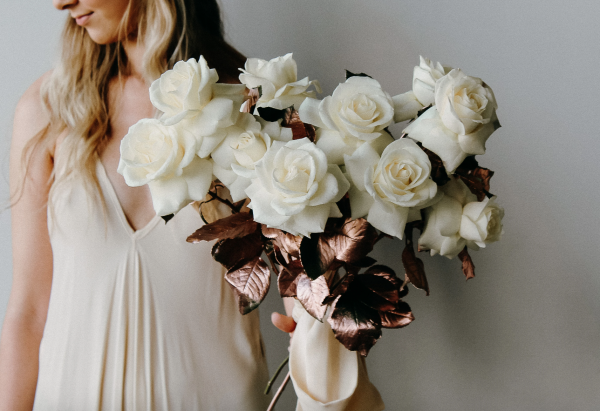 Created with white roses, sprayed gold, the gilded bouquet is a showstopper. White roses can be used to express purity, true love, spirituality & gratitude for being understood, a.k.a the perfect way to thank that legend for listening to your endless wardrobe complaints, bae-woes and wine-induced whinging.
The Heartbreaker Bouquet - For your lover, or mum...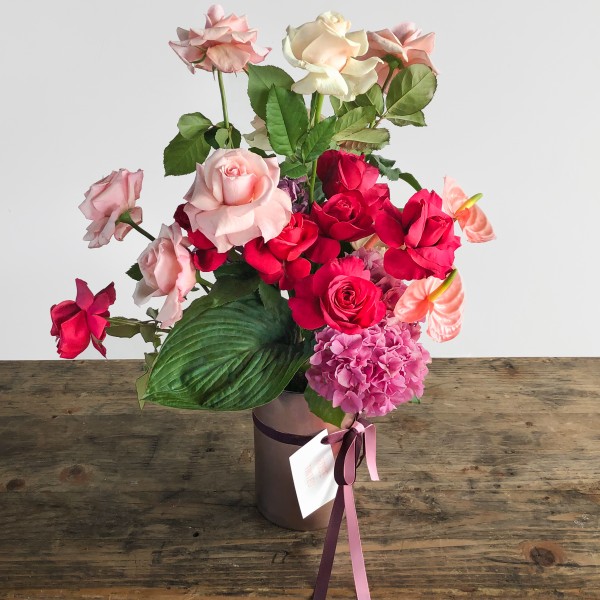 Traditionally, shades of pink help signify admiration, gentleness, grace, gladness, joy and sweetness - all the special ingredients for a tight bond - no matter the relationship status!
The Dreamboat Bouquet - for your work wife, sister, or bestie...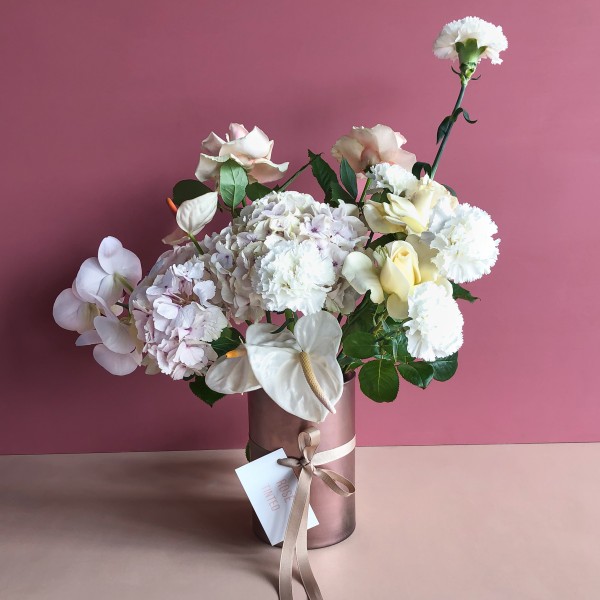 It's said that white blooms convey the purist of intentions when it comes to florals - representing innocence, charm, remembrance and new beginnings and in particular, white Carnations symbolise pride and beauty... You might send a bouquet like this to show your BFF how proud of her you are, for embracing herself and championing self-love... or for just being smokin' hot.
Top tip: Don't leave it to the last minute to get organised for Valentine's Day... You WILL end up scrambling, grab the last sad wilted set of stalks from the local gas station and there is a 120% chance they will throw them out the window. Instead, book ahead with Rose Tinted Flowers.
Entry is open only to New Zealand residents only. No responsibility is taken for lost, misdirected or incomplete entries. Entries are limited to one per person. By registering their details, entrants give permission for Remix Magazine (LP) NZ AND Rose Tinted Flowers to post, email and mobile text message updates. The prize package must be taken as offered and is not exchangeable, transferable or redeemable for cash. Anything not specified in these terms and conditions as being included in the prize package is excluded. The winner will be contacted via email. The promoter is Remix Magazine (LP) NZ, 65 Ponsonby Road, Ponsonby Auckland.