Win the Ultimate Working From Home Setup
Enter your details below to go in the draw to win the ultimate Logitech setup that provides you with everything you need to become a productive member of the 'working from home' workforce.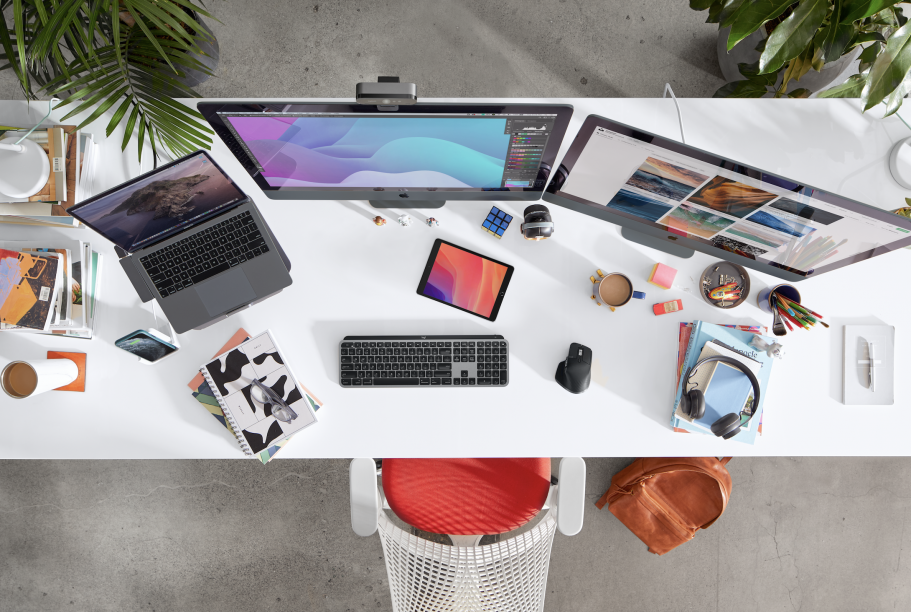 In a time of great 'unprecedented uncertainty', there is one thing we can all agree on; the working landscape is changing. Due to social distancing protocol, companies were forced to encourage - or even require - their staff to work from home all across the globe. The concept can be daunting for some, who have spent their entire working careers in the confines of an office, but, really, it's a bonafide no-brainer for both you and your boss, if you're adequately prepared.


Stress less, my productive humans, the secret to being a great WFH-er is easy; have the right equipment.


Think of it like practising a seance, just because your home is devoid of coworkers you can still essentially 'play office' if you have the right setup. Here's a list of what you need and why you need it:
If you're not already sporting a wireless mouse, you seriously need to get a grip… of the Logitech MX Master 3. This thing is the creme-de-le-creme of the mouse world, and I can honestly say, it will boost your productivity infinitely. If you're working off a laptop, your trackpad is slow and cumbersome and makes tasks like designing and coding a lot more complicated than it needs to be. This is where the MX Master 3 comes in, designed for creatives and engineered for coders, it offers instant precision and infinite potential. Here are a few of its features…
A silhouette perfectly crafted for the shape of your palm

Customisable for almost every app you use, so you can work faster with predefined customisations for your favourites

Seamlessly control multiple computers with your Flow-enabled MX Master 3

Scroll 1000 lines in 1 second with the all-new MagSpeed

Electromagnetic scrolling
'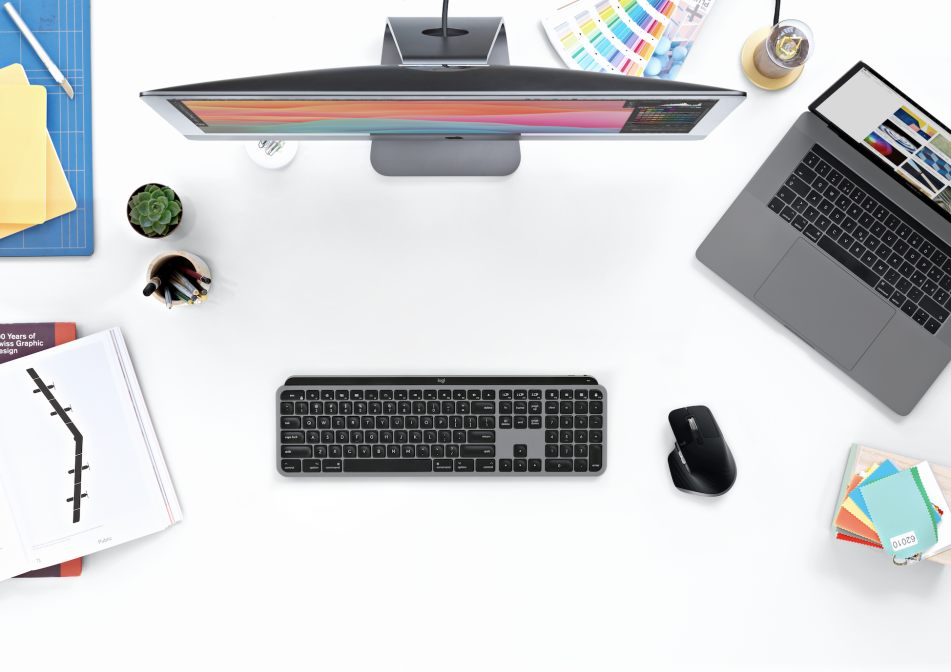 The key to mastering your next project, the first-ever MX keyboard is designed for fluid, natural and precise keystrokes. Decades of Logitech's expertise has gone into the creation of this keyboard, and, down to the very last detail, they have been perfectly thought out and executed. Here are a few of the standout features…
Spherically dished keys to match the shape of your fingertips

Matte coating so your fingers glide effortlessly over the surface

Increased key stability reduces noise and optimises responsiveness so you can feel - not hear - every stroke

Proximity sensors detect your hands, illuminating the keyboard the moment your fingers approach

The MX Keys follow your MX Master 3 - so you can type on multiple devices in one fluid workflow
Take your content to the next level and share your passion with Logitech StreamCam. Featuring pristine image quality, dual front-facing microphones, versatile mounting options, and USB-C connectivity, it's the perfect camera for broadcasting to your favourite streaming platforms—all you need to do is be yourself!
And there you have it, a simple, balanced range to set up your very serious WFH office, at a very non-serious price. And there you have it, a simple guide to reaching new unchartered heights of productivity from the comfort of your own home.
Find out more about the products here.
Enter your details to go in the draw to win a set of MX Master 3, MX Keys, MX Anywhere 2s, and a StreamCam.



Entry is open only to New Zealand residents only. No responsibility is taken for lost, misdirected or incomplete entries. Entries are limited to one per person. By registering their details, entrants give permission for Remix Magazine (LP) NZ AND Logitech NZ to post, email and mobile text message updates.