Win a tour of the menu at Auckland burger joint Shake Out 
We're giving away 5X double "Menu Tours" – this will give the winner a burger, side, drink and dessert of their choice, enter your details below to go in the draw…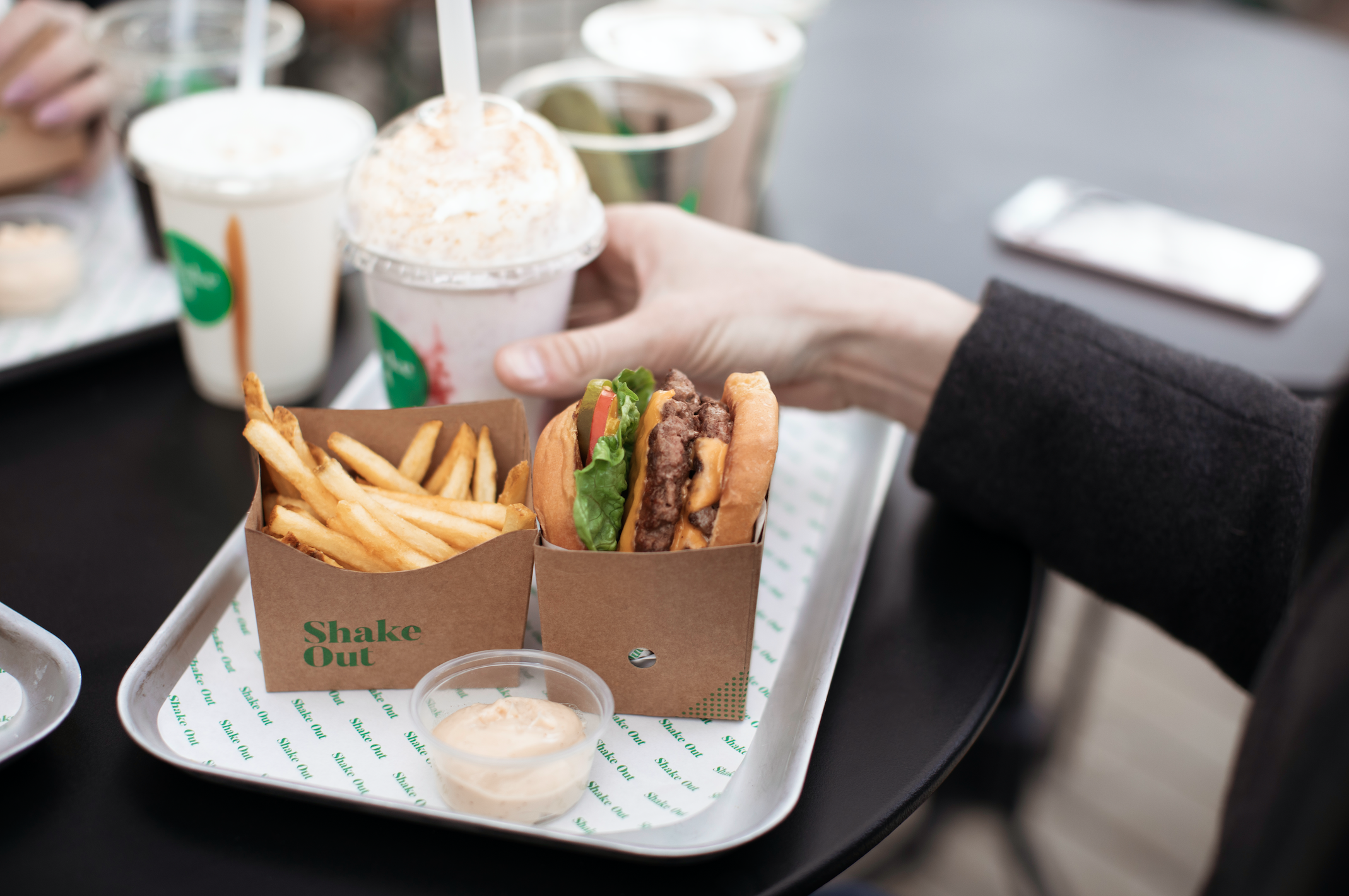 Auckland's shake-up burger joint, Shake Out, has heard our cries of smoothie bowl induced hunger, and responded with a four-burger menu, each more delicious than the last.
The Shake Out menu is concise. You'll find burgers, alongside the likes of chips, old-fashioned shakes and organic dairy sundaes to complement the main event. It's a no-nonsense kind of place, but it's the attention to detail that counts, and Shake Out does detail better than most.
For starters, you order your meal on a touch screen at the counter (no human interaction necessary!), although the friendly staff are close by to assist if you need. Classic yet upmarket takeout burgers are the game, and the kitchen offers up plenty of options to entice eaters. The most notable is the cheeseburger, crafted using pure NZ grass-fed beef smooshed between a glorious potato and pumpkin flour bun, and made complete with homemade sauces, you really can't go wrong. If meat isn't your thing, theres Shake Out homemade veggie patties to help subdue your insatiable burger cravings, and they're as succulent as they come.
If that's not enough to get your heart pumping, the packaging will. All Shake Out's boxes, cups, bags, tray mats, straws and sauce pottles are compostable. Simply put your waste in the compost bins at the store, and ta-da!
The fit-out is clean-cut and chic, with white subway tiles, green accents and strategically placed flora which in Auckland speak is 'they've nailed it'. Honestly, this contemporary space is just a great place to have a solo-burg, a burg with friends, or even host a wedding reception. The opportunities are endless, so you're going to want to put this on your to-burg list toot sweet.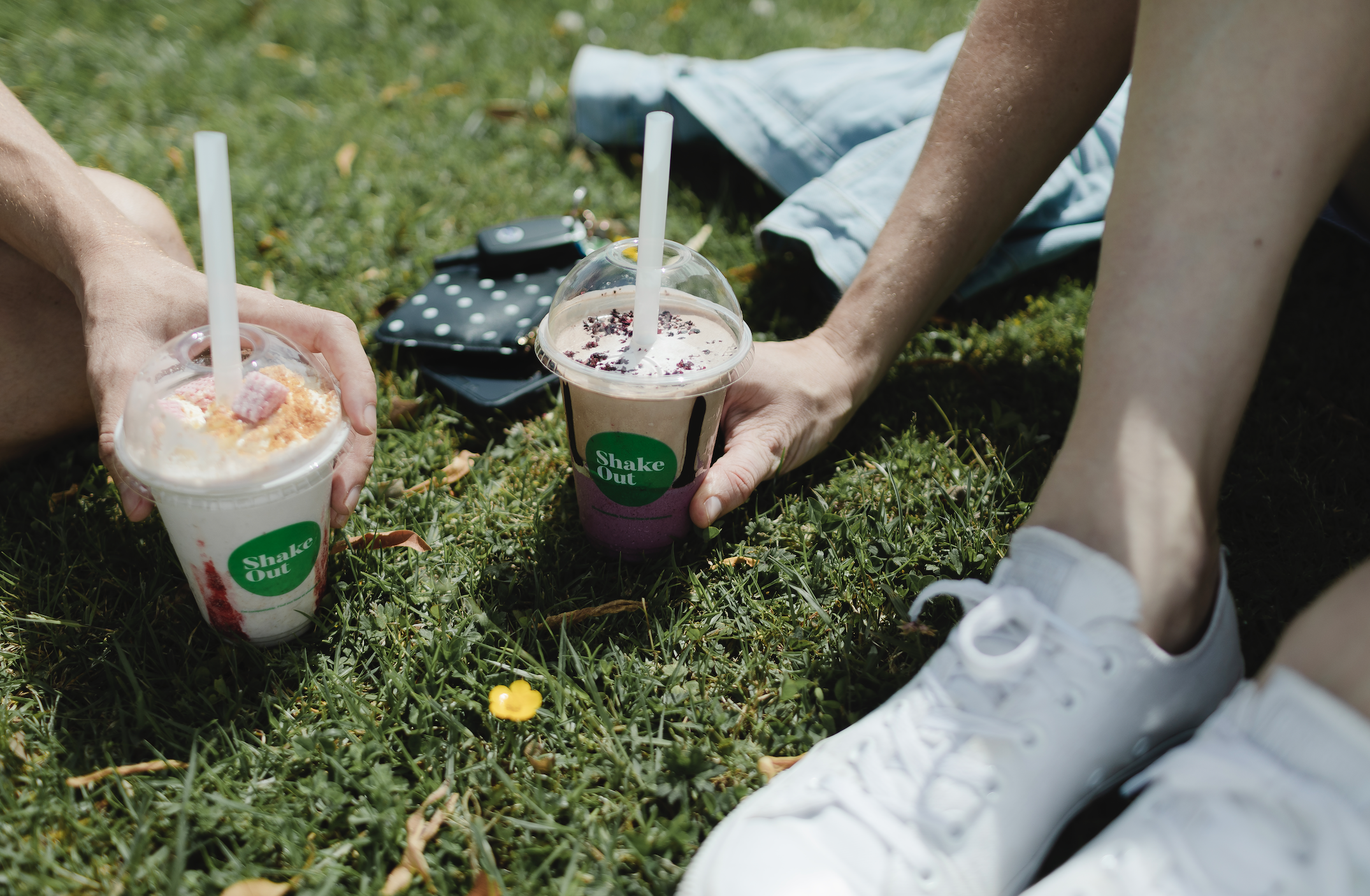 Regardless of the patty you choose, or the fancy sides you decide to accompany it with, it's tasty stuff… the stuff smart-casual dining dreams are made of.
Like what you see? Own your own, invest in your future - own a Shake Out with the BurgerFuel Group.
Stores:
Entry is open only to New Zealand residents only. No responsibility is taken for lost, misdirected or incomplete entries. Entries are limited to one per person. By registering their details, entrants give permission for Remix Magazine (LP) NZ AND Shake Out to post, email and mobile text message updates. The prize package must be taken as offered and is not exchangeable, transferable or redeemable for cash. Anything not specified in these terms and conditions as being included in the prize package is excluded. The winner will be contacted via email. The promoter is Remix Magazine (LP) NZ, 65 Ponsonby Road, Ponsonby Auckland.