In conversation with: Chef Roy from Jardin Grill in Wellington Sofitel
As if we need any more reason to book a trip to Welly during the winter period, Sofitel has just handed us the deciding factor on a warm and appetising platter. Jardin Grill is cooking up a storm this winter with a delectable show of contemporary cuisine, fine wines and heart-warming service that has us booking flight tickets imminently. Remix spoke to Chef Roy about the luxury hotel's resident restaurant and the modern menu that has diners coming in from near and far.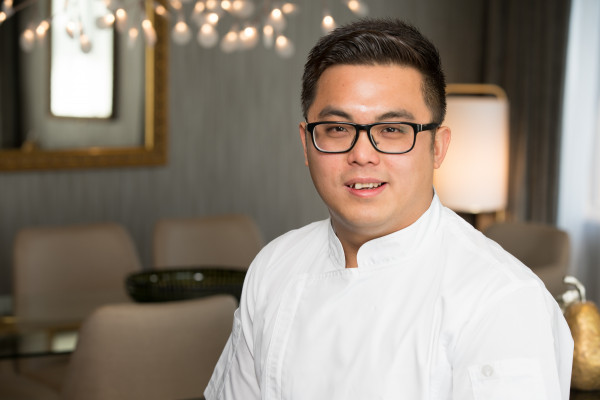 Can you please tell us a bit about the inspiration behind Jardin Grill?
Our focus is woodfire cooking – charcoal, fire and smoke are our DNA. Another focus for us is local, fresh produce and pay respect by knowing where your ingredients come from. We build strong relationships with suppliers who know their land best.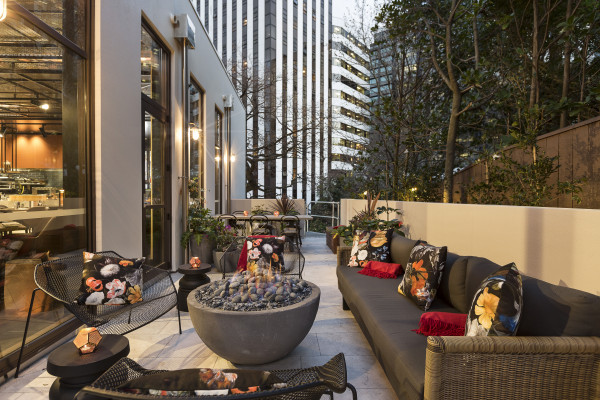 Tell us a bit about your culinary background.
I have always been brought up in an environment with good food – it's social, it connects people, and families and inspires me. My first experience in restaurants was at age 7 working as a water boy (topping up water glasses etc) in my aunt's restaurant in my hometown in Sungkai, Malaysia – I've come a long way since then. I have worked in restaurants in Wellington for 15 years. Before coming to Jardin Grill I was Head Chef at Charley Noble for three years and senior sous chef at the White House for a year before that.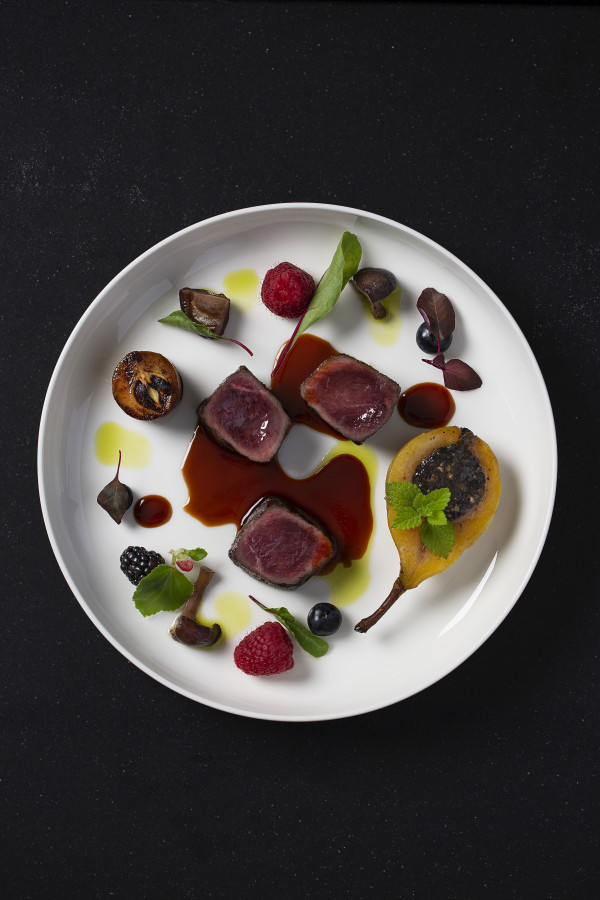 What can we expect to see on the winter menu?
Winter is a wet season so you can expect to see a strong focus on root vegetables – celeriac, pumpkin, kumara etc. Earthy warming elements to help people get through the windy Wellington winter.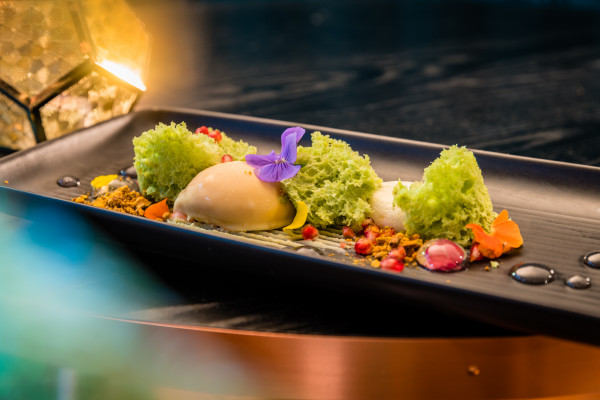 Is the menu seasonal? How often does the menu get a refresh?
Yes, it is seasonal. We change our menu four times a year to reflect the seasonal ingredients.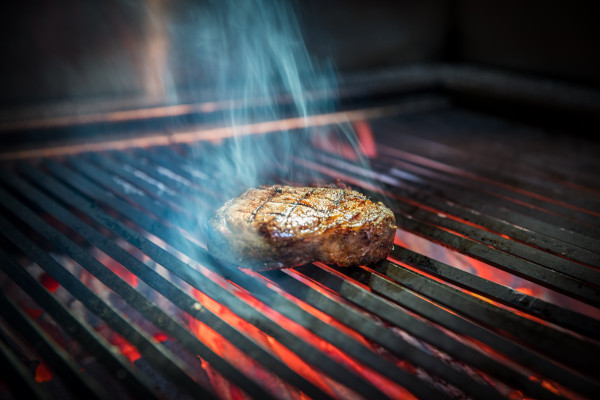 What are the most popular dishes?
Our most popular items are from the woodfire grill since it is our speciality. Eye fillet and pork belly are classic dishes that people order time and time again.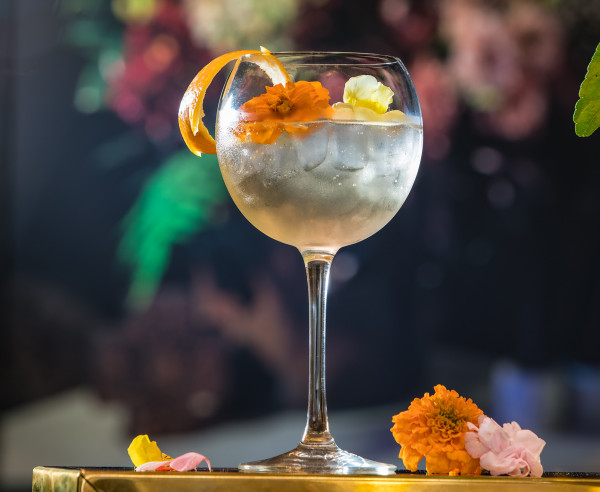 What process do you go through to match the food with the wine menu?
The food always comes first because it is so dependent on the season and the wine follows from that. Generally when we have an event like a winemakers' dinner (we have done winemakers dinners with Clos Henri and Hans Herzog from Marlborough and The Elder in Martinborough) myself and our Food and Beverage Manager, Juan Gomez, work alongside the winemaker to create a wine match for every dish. It's also an iterative process - the winemaker will suggest key ingredients for each wine and we work with them to adjust the flavour profile of dishes to enhance the wine pairing.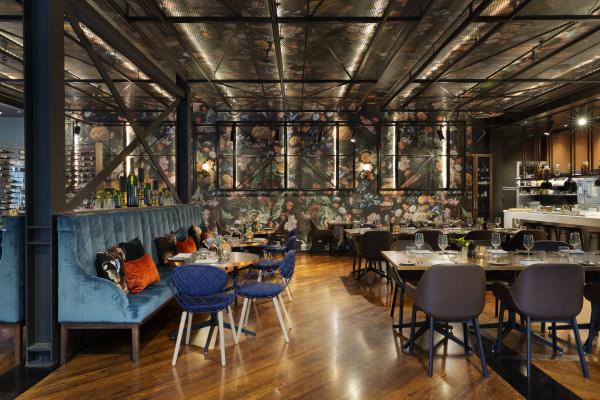 Can you share some of your upcoming events with us?
Wagyu and Wine Saturday, August 6th $299:
We are hosting a Black Origin Wagyu dinner to guide diners through a tasting tour of New Zealand's world-class wagyu beef. Black Origin combines ancient Japanese breeding genetics and techniques with New Zealand's grazing, grain, water and air. This 5-course degustation includes four wood-fired grilled steak dishes and a dessert paired with stunning examples of Central Otago wines from Rippon, chosen and presented by the winemaker, Nick Mills.
Le Burger Bourgeoisie August 12-31 $185:
Wellington's own boujee treat has been entered in Burger Wellington, part of the Wellington on a Plate festival. Giam has created a burger, Burger Bourgeoisie, which includes a Japanese Wagyu A5 beef patty with crayfish remoulade, free-range duck egg aioli, Sturia Oscietra caviar, housemade Kurobuta pork belly bacon, Kāpiti Te Tihi aged Cheddar, kawakawa tea-infused cucumber and tomato, baby gem lettuce and whiskey barbecue sauce in a housemade 24ct gold-plated milk bun.