Dine inside an igloo at this iconic Auckland seafood restaurant
Introducing Harbourside Ocean Bar Grill's igloosive dining experience, Dining Under the Stars.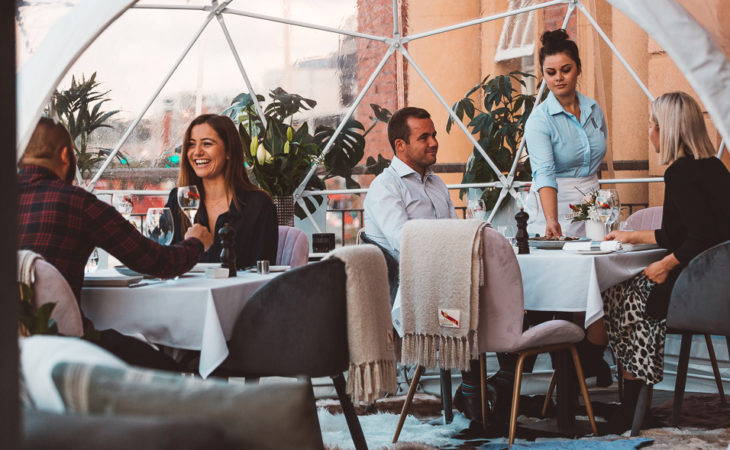 Harbourside Ocean Bar Grill takes full advantage of the connection between Auckland's stellar seafood offerings, and the venues panoramic harbour views. Known for their innovative multi-course meals, the dining destination has stepped it up a notch with their latest innovation, Dining Under the Stars.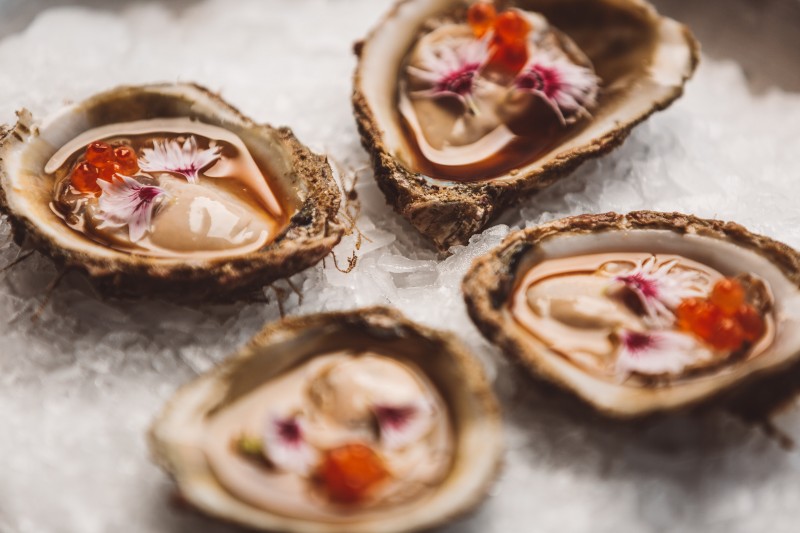 Harbourside has gone through all the trouble of the igloo assembly process, so you don't have to. This see-through structure sits majestically on the restaurant's waterfront verandah, awaiting seafood enthusiasts to devour an expertly crafted four or eight-course degustation in an igloosive environment. Inside you'll be perched on a comfortable chair, G.H Mumm in hand, and fluffy rugs underfoot AKA, all the makings of a bloody good evening. It's almost like enjoying a degustation from the comfort of your own home, only your home is a makeshift igloo with a better view. But the real question is - does the carpet match the plates?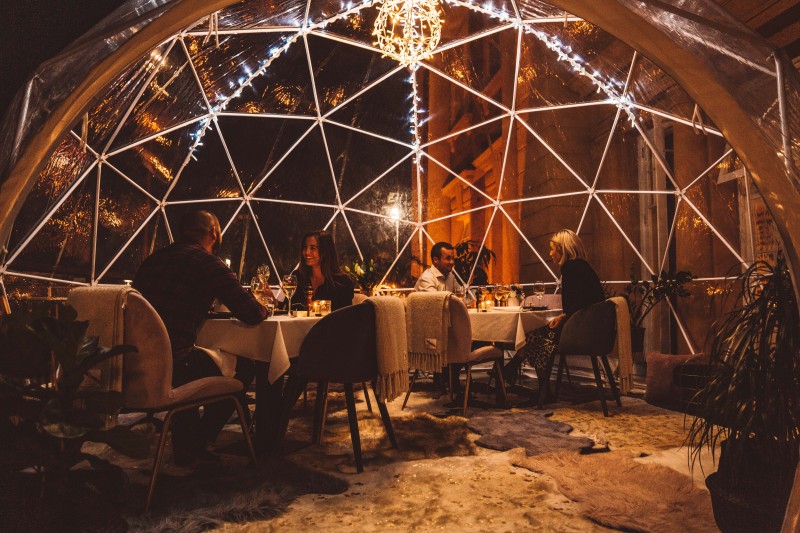 Unexpected dome structures aside, let's get on to the most important thing. The food. I was lucky enough to be invited to do a taste test ahead of the opening (to make sure it was all up to scratch, of course) and I can report back with unwavering acuity; it was. Buckle up, because you're in for the ride of your life with this culinary extravaganza. Showcasing all the very best of the countries seafood, from king prawns to Bluff oysters, Harbourside are taking zero prisoners with this menu.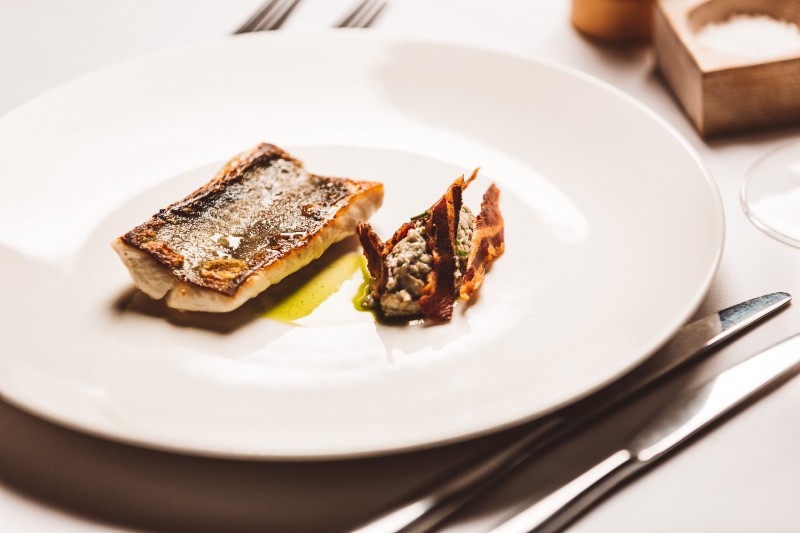 The menu consists of wildly creative degustation dishes, all championing seafood, including a succulent snapper ceviche served with refreshing lime, rich coconut cream and mango. The standout dish for me was the seared Atlantic scallops, served with butter poached scampi, crispy chicken skin, cauliflower puree and pink grapefruit. Wash all that down with your choice of white chocolate cheesecake or a New Zealand cheese board.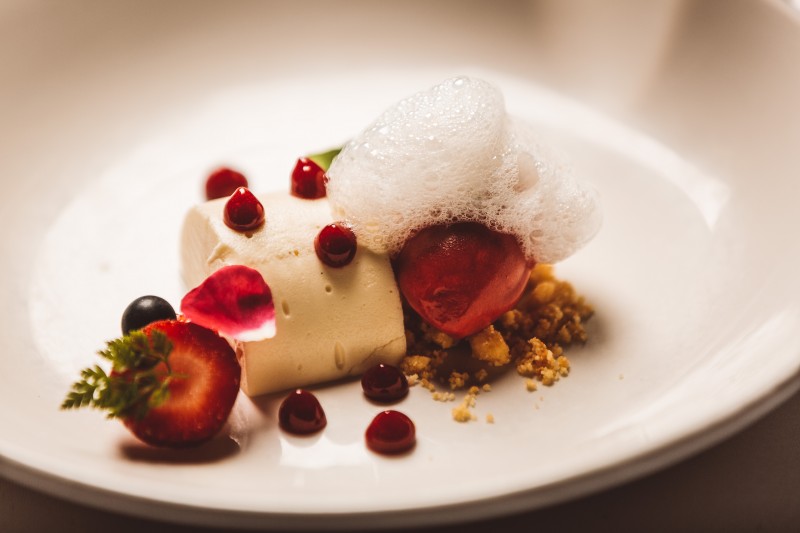 There is also an option to wine match, which consists mainly of deeply considered New Zealand offerings.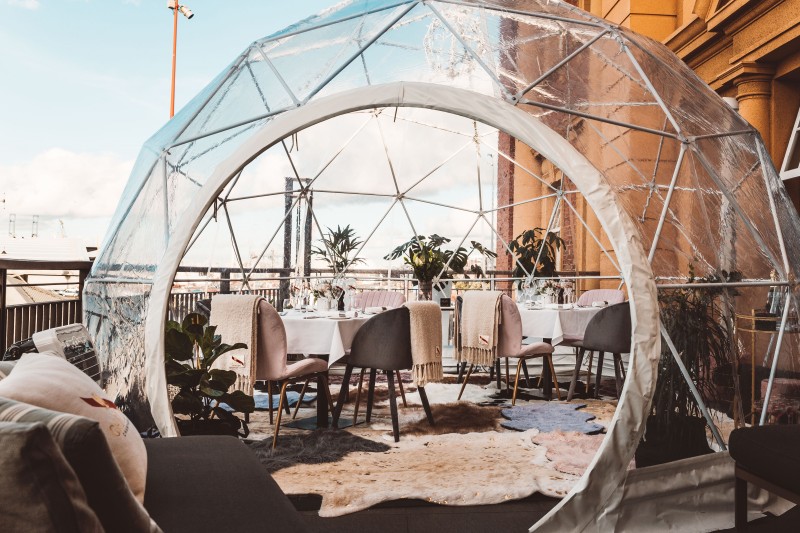 Even if dining in a dome had never crossed your mind, this is a truly unique experience not to missed. You're unlikely to find staff anywhere else that are more thoughtful and committed, the whole experience displays all the finesse you'd expect, and if it's anything to go by, I haven't stopped talking about it since last Tuesday.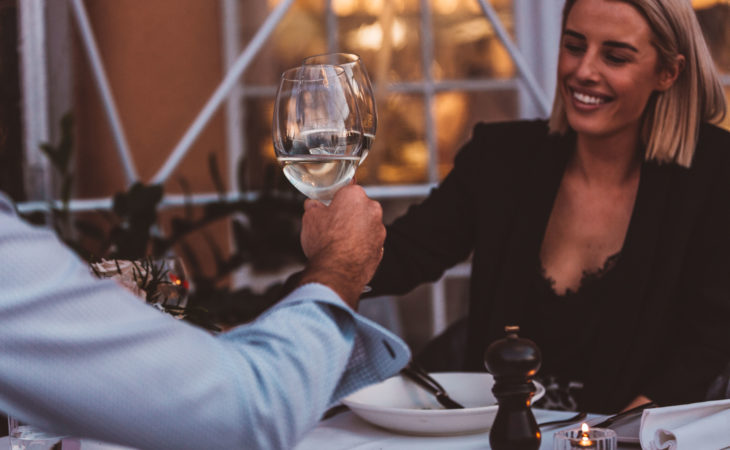 Reserve your dome dinner before spots fill up!
Full Menu Here: