Whittaker's Chocolate opens new retail store in Auckland Airport
Whittaker's world's finest cocoa has wooed the hearts of many since it's humble beginnings in 1896. The family-owned business is bringing the beans to the landing strip, opening up their first retail store in Auckland Airport's International Duty Free. The new Whittaker's store will be the perfect convenience for any traveller who is in need of an authentic Kiwi gift, or a travel snack. So unfurl on your long haul flight and experience endless melting moments with Whittaker's timeless treats.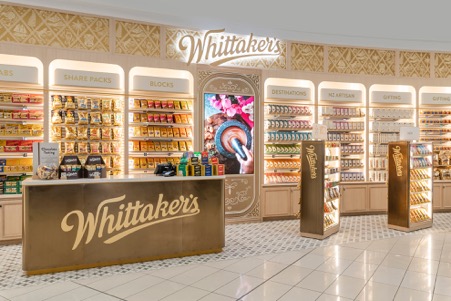 Dressed in the signature golden foil, the store's pristine interior invites customers to select from a range of authentic Whittaker's chocolate, including their iconic peanut slab and their classic, generously-sized creamy milk blocks. Also available is Whittaker's new Destinations Collection.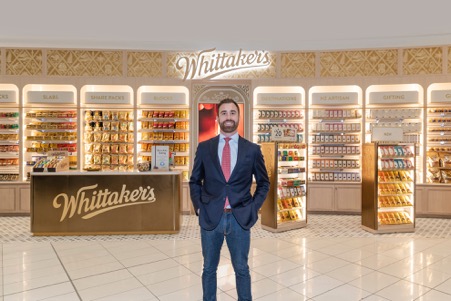 Following his grandfather's delectable legacy, Matt Whittaker proudly presents the new space dedicated to woo the hearts of many more Whittaker's Chocolate lovers both in New Zealand and around the globe!