Ways to get creative with your bedroom lighting
Ranging from understated hanging lights to over the top chandeliers, here is some bedroom lighting inspiration to match all tastes.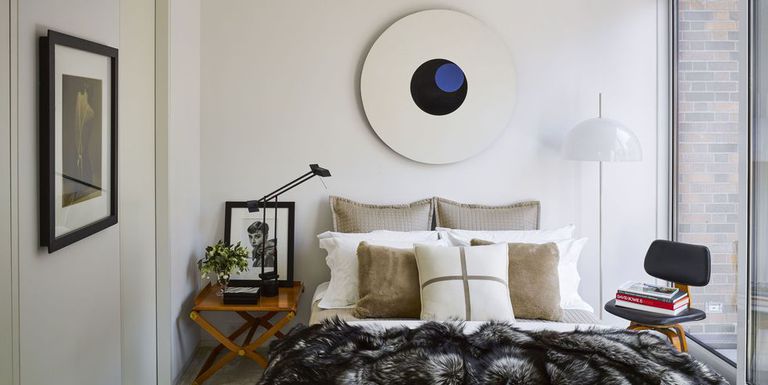 Bedside Floor Lamp
A bedside floor lamp is a great alternative to a lamp, clearing up bedside table space and gives the room some varying furniture height adds complexity. If the lamp matches the wall it also gives the impression of a bigger space, as well as minimising the appearance of clutter.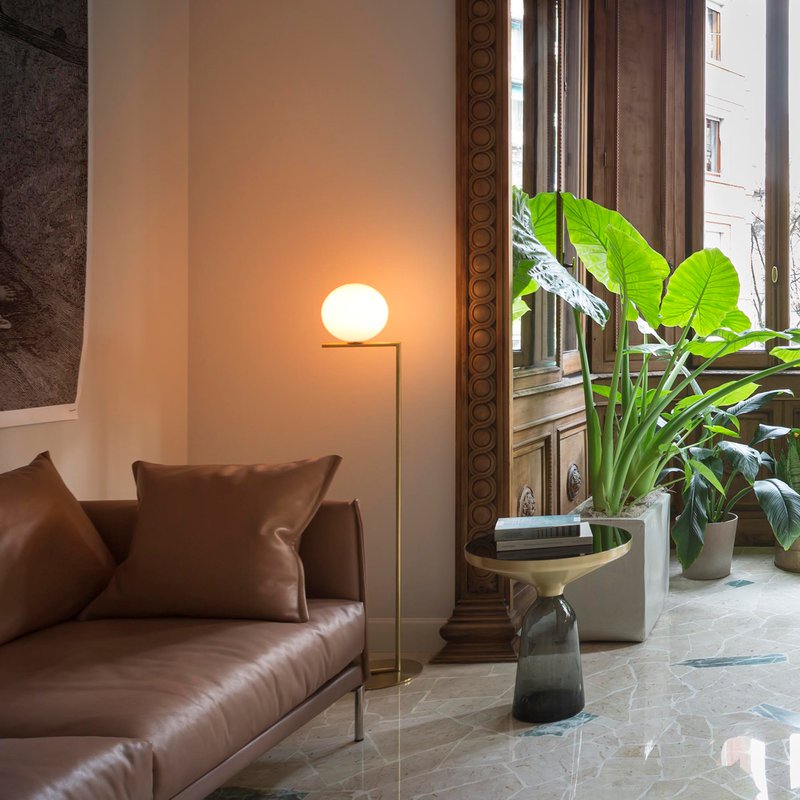 Try this: ECC IC F1Floorlamp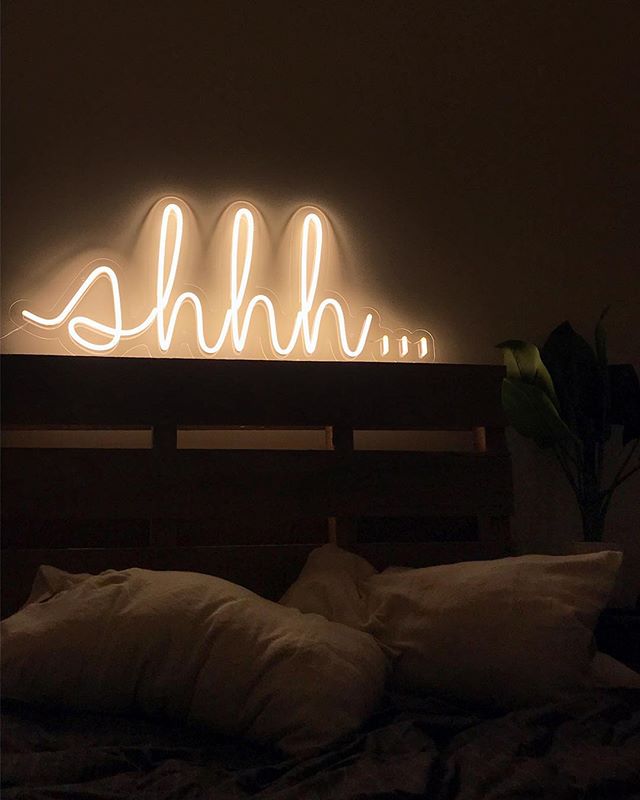 Neon Bedroom Light
If you have a minimalist approach to your home, a neon sign is a fun and inventive way to add a bit of vibrancy. The beauty of the neon sign is that you can have them personally curated to reflect your personality and taste.
Have one designed by Radikal Neon
Clustered Pendant Lighting
To reduce table clutter and get some serious 'wow' into your lighting scheme, consider a pendant. Pendants are a welcome addition to any room of the home, and clustering allows a playful approach while maintaining timeless allure.
Try this: Soktas Ollo Pendant from ECC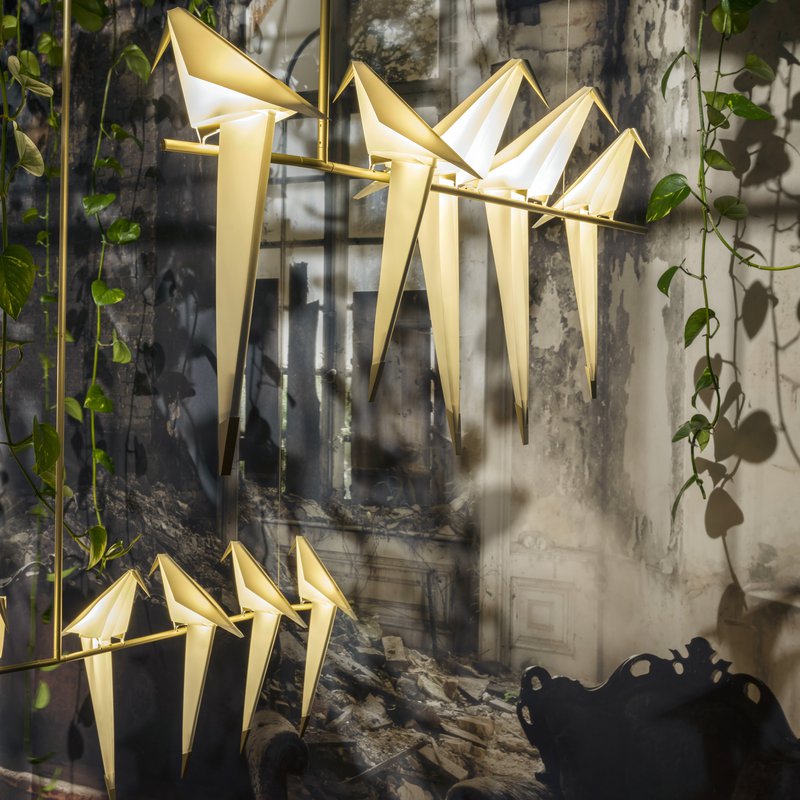 Sculptural Pendant
Instantaneously add an element of stylish fun to a room with a sculptural pendant. Perfect for a child's bedroom, the Moooi Perch Light Branch is crafted from paper in the form of abstract birds sitting on a branch.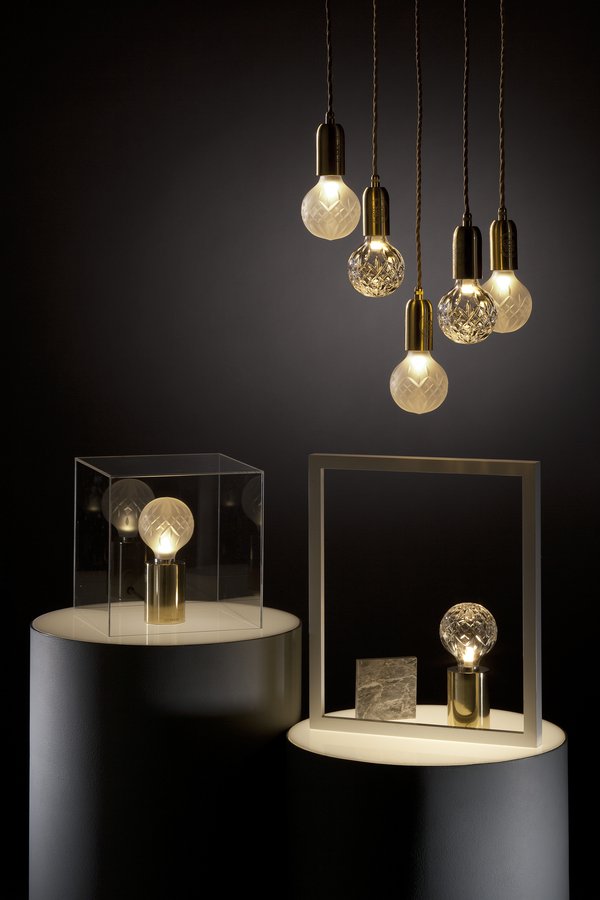 Playful Lamp Fixtures
The bedside lamp needn't be a practical necessity, it can also act as a stylish interior addition. The Lee Broom Clear Crystal Bulb Table Lamp is the perfect bedside accompaniment, "Taking inspiration from the delicate craftsmanship of crystal cutting, Crystal Bulb combines industrial influences with decorative qualities, transforming the everyday light bulb into a beautiful ornamental light fitting.".