Watch; Nacho cook-off between fan favourite rugby players, Bryn Hall and Angus Ta'avao
In a show-down set to out-do the feud between two fan favourite rugby players, Angus Ta'avao, prop from the Chiefs and Bryn Hall, halfback from the Crusaders went head to head in the kitchen to put the question to rest. What player reigns supreme when it comes to creating a Mexican fan-favourite snack, nachos?


Equipped with Tostitos authentic cantina-style tortilla chips, they wasted no time getting to work on their recipes, seemingly unphased by their team's reputations riding entirely on their performance.
Hall, better known for his crisp passing than his crisp eating, went for a classic flavour combination, using Tostitos flavour 'Splash of Lime', a little bit sour, a little bit salty, just like the man himself.
Ta'avao, famously a patriotic team player, proved he can bring the heat both on and off the field opting for the spicy 'Smoked Chipotle' Tostitos, and a risky addition of pineapple salsa.
Angus proved he is a major force to be reckoned with, going for a little-bit fancy pulled pork adaptation, but can he beat the seamless craftsmanship of Bryn's elevated take on a classic?
You be the judge - head to our Facebook or Instagram story to vote for your favourite and have a go at recreating the player's recipes below.
Both recipes are made with Tostitos crispy corn strips with subtle Mexican inspired flavours. Sensational crispy cantina-style tortilla chips perfect for nachos that will make you say HOLA! to the authentic taste of Mexico.


Angus's recipe: Pulled Pork Nacho Paradise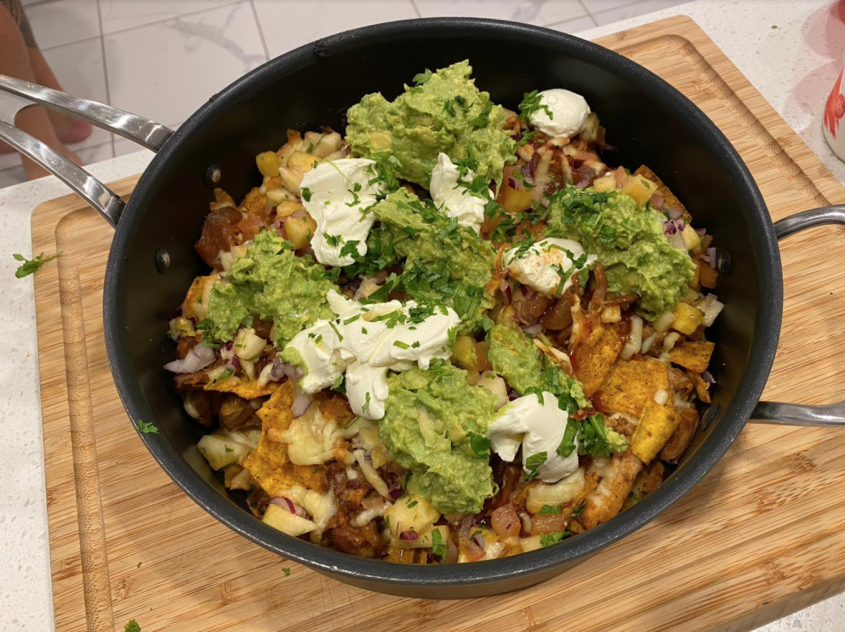 Ingredients
Tostitos

Pork shoulder (boneless ideal or bone in) 1-1.5kg

Red onion

Sour cream

Avocado

Lemon/lime juice

Salt

Pepper

Smoky BBQ sauce

Cheese (you do you)

Coriander
Pork Rub
1 tbs Chilli powder

1 ts Garlic Powder

1 ts Onion Powder

1 ts Paprika

1 ts Cayenne pepper

1 ts Salt

1 ts pepper

1/4 cup brown sugar

1/4 cup Ketchup

1/4 cup American Mustard
Pineapple salsa
1 cup pineapple (fresh or canned)

1 tomato

Half red onion

Bunch coriander

1-2 tbs lime or lemon juice


Method
Start by prepping pork, if you have a bone-in piece, by the end of cooking the meat will fall off so leave bone-in. Trim any excess fat and place in slow cooker

Quarter red onion and place in the slow cooker with pork

Place all pork rub dry ingredients on to the pork and massage both sides well, to fully coat

Cover pork with the ketchup and mustard and turn the slow cooker on. 4 hours on high or 8 hours on low. The meat should be falling apart after this time.

30 minutes

before pork is finished start prepping for the pineapple salsa. Dice pineapple, core tomato and dice, finely dice the red onion and chop the coriander, placing into a medium bowl. Mix well with lime or lemon juice and season to taste. Place aside for later.

Preheat oven to 200° fan bake

Remove pork from the slow cooker and place in a large bowl, or anything suitable for shredding. If using bone-in, leave bones in the slow cooker and just transfer meat. Using two forks, shred pork into bite-sized pieces.

In your ovenproof dish, layer Tostitos, pork, onion from the slow cooker and roughly chopped fresh red onion, bbq sauce and top with cheese. Repeat steps for the second layer and put in the oven for 7-10 minutes until the cheese has melted and is golden.

While the nachos are in the oven, quickly prep your Guac by mashing your Avocado with Lime/Lemon juice and salt and pepper to taste.

Pull your dish out of the oven, top with pineapple salsa, sour cream and Guac, then take your taste buds to party town.
Bryn's recipe: The Classic Nacho


Ingredients
Tostitos

2 ts Garlic powder

2 ts Cumin

1 ts Smoked paprika

1 ts Oregano

Pinch Salt & pepper

Chilli powder to desired spiciness

1 Onion

2 tbs olive oil

1 kg mince

1 can tomatoes chopping in puree

1 cup water

2 tbs tomato paste

Grated cheese (Tasty cheese is best)

Sour cream

Salsa
Method
In a small mixing bowl, combine garlic powder, cumin, smoked paprika, oregano, salt, pepper and chilli powder. Mix and set aside.

Dice your onion, place oil in a large frying pan, and bring to a medium heat until onion is softened and slightly translucent.

Add mince and completely seal by ensuring that all meat is browned.

Add spice mix from above and fry.

Add canned tomatoes, tomato paste and water. Leave to simmer and boil down for about 5-10 minutes until a thick, saucy consistency is formed.

Season with salt and pepper to taste.

Lay out your Tostitos on a tray, spread sauce over the Tostitos, Grate Cheese on top.

Grill until the cheese is lightly browned.

Top with sour cream and chipotle mayo.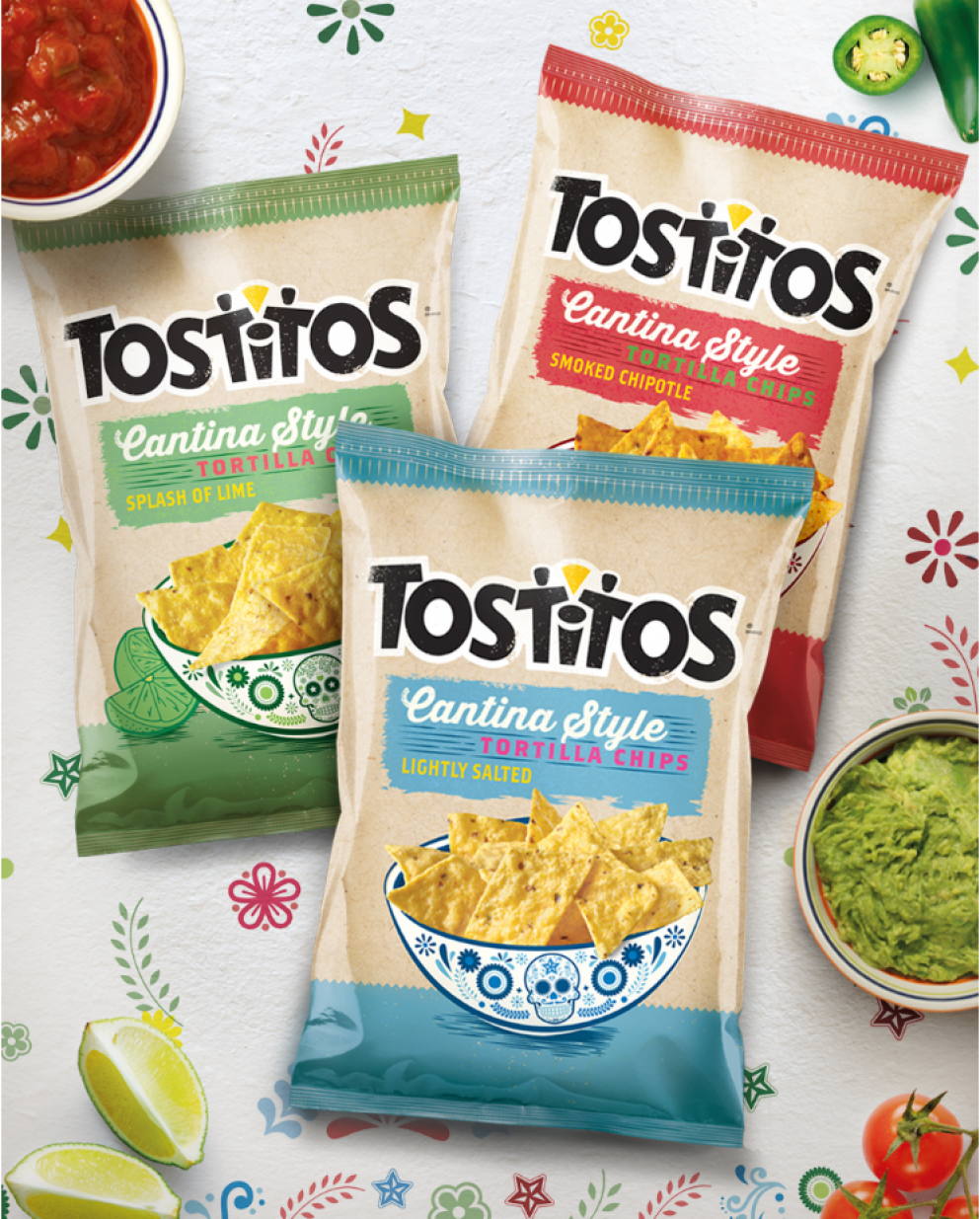 Tostitos tortilla chips are available at leading supermarkets.