You're invited to a last hurrah at the Mumm Yacht Club
With the cooler months nipping at our heels, we all want to make the most of what the warmer weather has to offer. Let us raise a toast to G.H.Mumm, who have pulled out all the stops to make it unforgettable.
The Mumm Yacht Club has officially re-opened its doors, smack bang in the middle of the 36th America's Cup action and everyone's invited!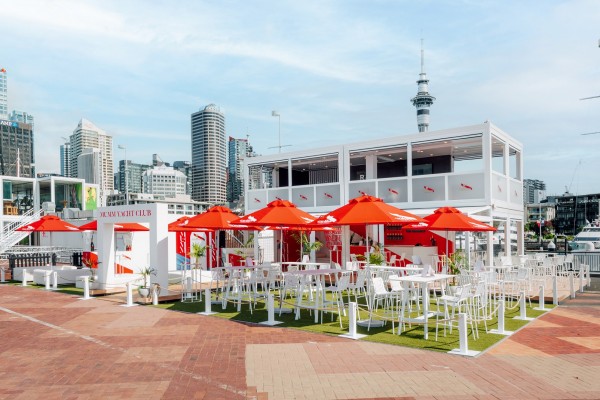 As the Official Champagne Partner of the 36th America's Cup presented by PRADA, the impressive two-storied champagne bar is set alongside stunning harbour views and right next to the big screen – the ultimate hotspot to park up and catch all the racing action.
Open on all key race days, the Mumm Yacht Club offers a full-service Mumm champagne bar, curated seasonal food menus, and a sun-drenched lawn. To celebrate the racing season, there will be a number of exciting food and beverage offers available as well as live DJ sessions. Champagne, nibbles, music and racing – what's not to love?!
Heading out on the water? Don't worry, Mumm has got you sorted. For those enjoying the races on boat or by the marina, Mumm is offering a premium custom on-water delivery service starting from the first America's Cup match race and running until the highly anticipated finale.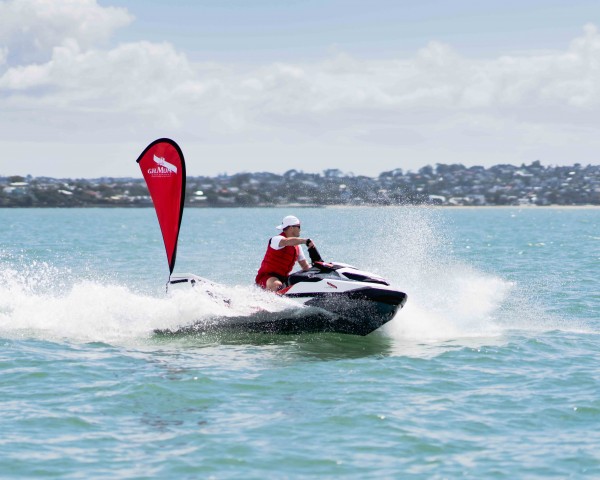 This experience will see chilled Mumm champagne packages delivered hull side or at the marina in true celebratory style, packages include the limited edition 36th America's Cup Mumm Grand Cordon cuvée, the matching limited-edition dry bag and Mumm branded flutes – what more could you need?
The service is in proud partnership with New Zealand's leading yacht club, the Royal New Zealand Yacht Squadron with marina deliveries between 11AM – 1PM and on-water deliveries running between 1PM – 3PM. This will be the perfect accompaniment for a day of celebration out of the water and you can pre-order yours here.
All of the Mumm 36th America's Cup action is for a limited time only, so grab your friends, jump in a boat or pull up a chair and enjoy a well-deserved afternoon in the sun, soaking up all the racing action with your new found freedom.
ABOUT MUMM YACHT CLUB
Location: Te Wero Island, America's Cup Race Village, Auckland Viaduct
Open on key race days until the final race
ABOUT MUMM ON-WATER DELIVERIES
Deliveries start from the first race in the America's Cup Match race at an Alert Level 2 or lower only
Marina deliveries are made between 11am – 1pm
The on-water delivery window is from 1pm – 3pm