These magical tree houses are up for rent on Airbnb
Previously reserved for figments of our childhood imaginations, it isn't particularly often you're presented with the chance to live out these pre-pubescent dreams in reality.
But thanks to popular house-sharing, accommodation service, Airbnb, spending a few nights in a magical-looking tree house around the world is a mere click of your mouse away.
A far cry from holidaying in a concrete jungle, these architectural feats will take your next holiday to dizzying heights, not to mention appeal to you inner tree hugger.
The best part? Imagine how epic your Instagram feed will look after a weekend away in one of these fairytale-ready locations.
Atlanta, Georgia
Nothing screams fairytale more than a rickety rope bridge leading to the tree house of your dreams. Hidden deep in the forest, this romantic setting boasts a slow moving stream, and a canopy of trees to keep you nestled away from prying eyes. The coolest bit? There are three separate structures here, all connected using rope bridges.
Argyle, New York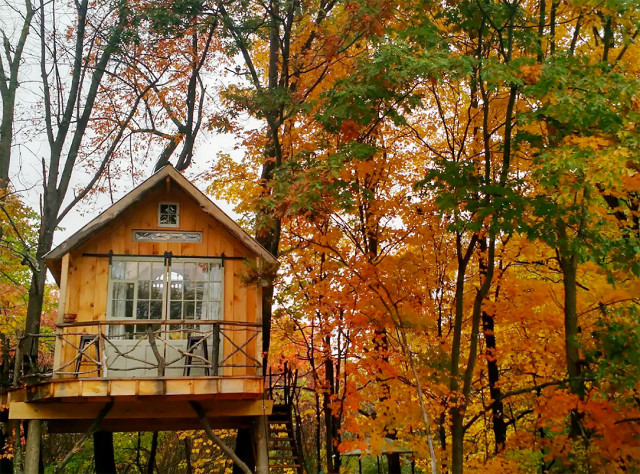 A far cry from the concrete jungle that is New York, this quaint tree house is an idyllic setting for creative types. Nestled deep in Upstate New York, this tree house is a totally private sanctuary for those needing a break following a whirlwind few days in the Big Apple.
Petaluma, California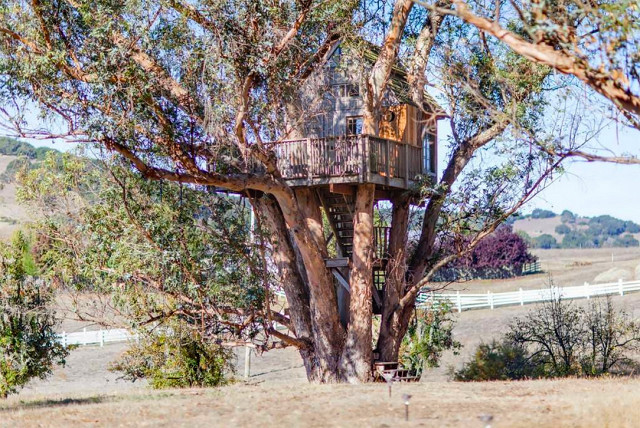 Can you say love nest? This hidden gem can be found in California's Bay Area, best known for its vineyards and epic sunsets.
Montferrat, Italy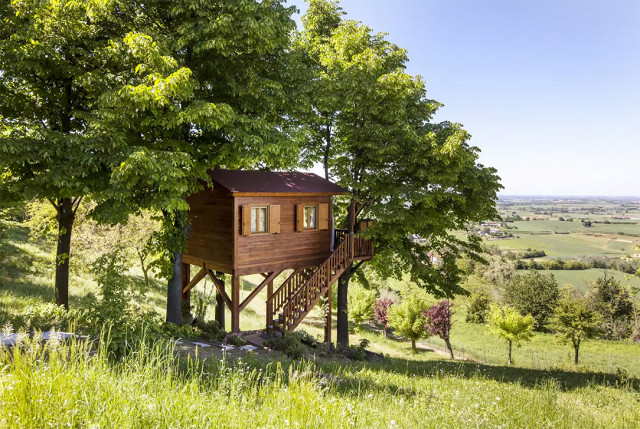 If you'd rather not be stateside, start practising your Italian before you step inside this hillside retreat in northern Italy. The property also offers a swimming pool for afternoon dips, in between exploring the best vineyards in the area.
Fern Forest, Hawaii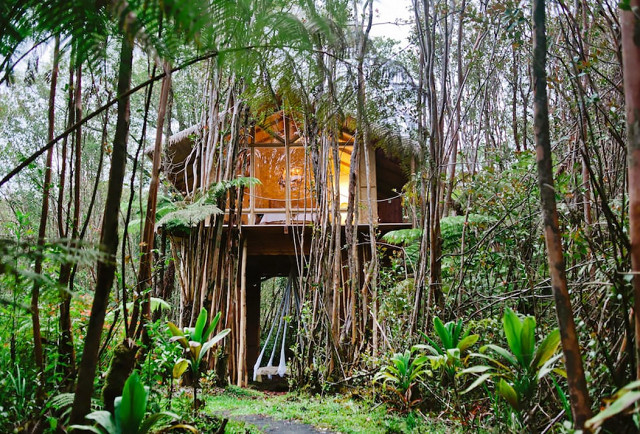 You'd be forgiven for thinking you'd stepped into a Disney movie when you arrive at this dreamy little tree house in Fern Forest, Hawaii. Laze about in the hammock, or get lost exploring the towering bamboo. If the setting wasn't enough to have you thinking you're an extra in The Jungle Book, then you should see the incredible interior.
Alajuela, Costa Rica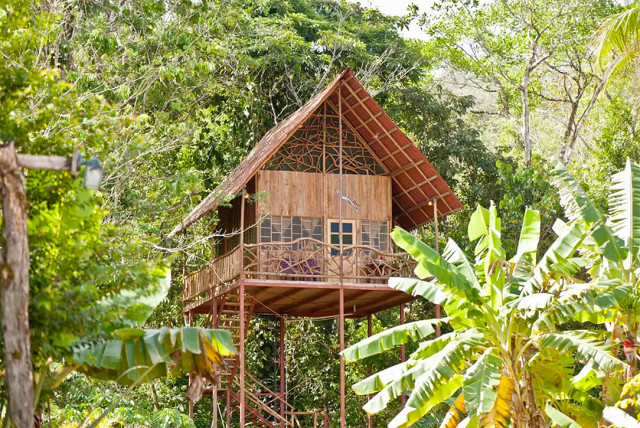 Adventure junkies will revel in this tree house, nestled deep in the Costa Rican rainforest. Teetering on poles, this location offers unprecedented views over the natural landscape. Plus, you can enjoy the natural hot and cold springs on site.
Santa Cruz, California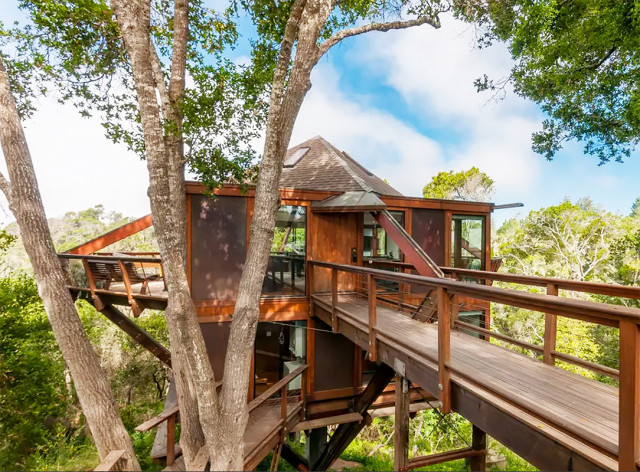 Just a hop, skip, and a jump away from San Francisco is this little gem. Generously sized windows allow for epic views across California's Bay Area, and is big enough to accommodate six guests. Can you say house party?