Major Mt Eden Bagel Goodness: Goodness Gracious Cafe Review
Words by Lauren Matthews.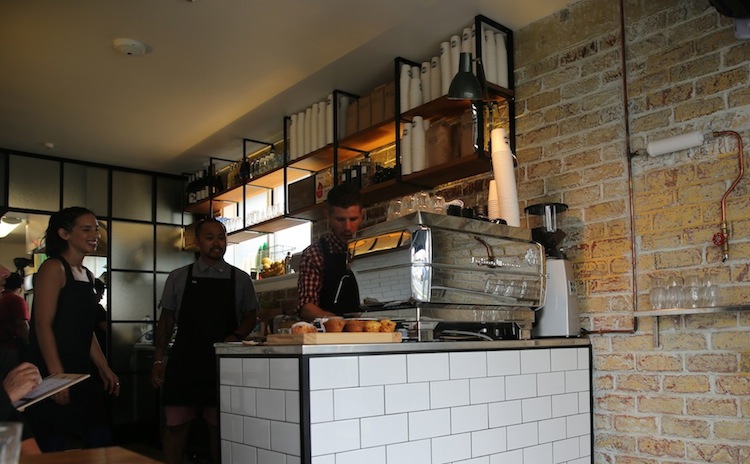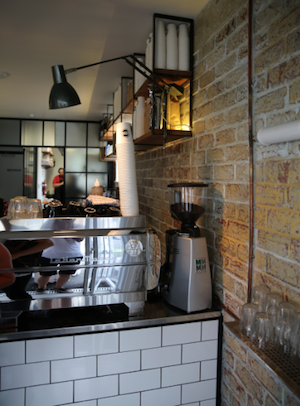 For generations past, the phrase '
Goodness Gracious
' could mean a few things. An interjection used by your mother in reply to something shocking, or contrarily, something exciting. For your father, it was the lyrics to arguably one of the most unforgettable songs of the '50s. And for you and me, it's the name of our new favourite café. Presumptuous? Possibly, but it's certainly mine. And I've been to a fair few cafes. I also eat quite a lot (multiple times a day), so I like to think I'm a bit of an expert on what's tasty and what's not. While it often seems the majority of new cafes are trying to outdo each other with the use of wild and exotic ingredients, this spot is paying homage to the classic New York styled bagel, with a simple twist. Owner
Greg Cornes
says he's the type of person who could eat the same thing day-in and day-out for years on end. And that's exactly what he did when he stumbled on a certain Melbourne eatery, after relocating there some years ago. The
Bagel Burger
is that dish. It's what has sent Greg down the Goodness Gracious track. A perfectly grilled patty, bacon, melted tasty cheese, lashings of aioli and a slap of HP sauce is his take on the bagel slash burger. It's not fancy, nor is it complicated. But sometimes, that's just how food should be. Other bagel creations take inspiration from classic sandwiches. The BLAT (bacon, lettuce, avocado and tomato), or the CAB (chicken, bacon and avocado) are both winners. Or there's Eggs Benedict. Yes, on a bagel. Or an appetising vegetarian number jam-packed with grilled haloumi, paired with punchy homemade tomato pesto. Each selection is encased in a perfectly chewy New York bagel, and unlike its Montreal counterpart, they hold up suitably well to more substantial fillings. The coffee is strong and expertly prepared, the smoothies and juices excellent. Its décor deserves a honourable mention: it's a perfectly balanced mishmash of new meets old. A distressed brick wall stands opposite a brand spanking new facade of white tiles, supporting wooden shelves that house old retro tins, ornaments, and lamps. The open kitchen reveals the hustle and bustle of the eatery, while outside a number of enticing stools and communal tables are protected from the elements with awnings and on a crisp morning, roaring outdoor heaters. Admittedly small, this charming new spot is huge in personality. And judging by the queue out the door, other patrons agree with my sentiments – Goodness Gracious may very well be your new favourite café.
Want to find out more about Goodness Gracious Cafe? Head over to their official website here, or better yet, check it out in person this weekend at 2A New North Road, Eden Terrace, Auckland. Naturally they have a Facebook page too, so 'Like' it here for all the latest greatest gracious goodness.