Veuve Clicquot and K-WAY® collaborate for this season's hottest accessory
One of this season's most unexpectedly covetable fashion collaborations has launched online at Smith & Caughey's this week - introducing Veuve Clicquot x K-WAY®.
The historic champagne House and original outerwear brand have united to reimagine an iconic part of both brand's legacies, designing an exclusive limited-edition Veuve Clicquot x K-WAY® Ice Jacket.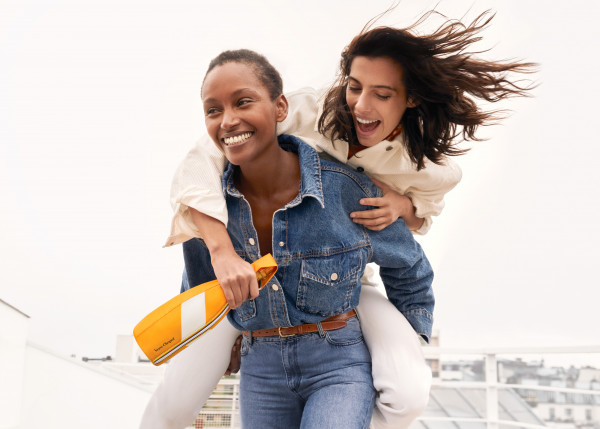 The collaboration between Veuve Clicquot and K-WAY® highlights the natural synergy between the two French brands, both uncompromising on quality.
Like Veuve Clicquot is synonymous with its unmistakable sunburst-yellow label, K-WAY® is renowned for its equally colourful, waterproof outerwear. Then, there's the shared history of the 'jacket'. Classic yet modern, functional yet fashionable, K-WAY®'s jackets defined a whole new category of fashion. Meanwhile, the stylish, high-tech isothermal Clicquot Ice Jacket was invented 15 years ago to enjoy champagne anywhere, anytime. But, ultimately, at the centre of the partnership is the promise of the perfect tasting experience, which makes it a truly harmonious union.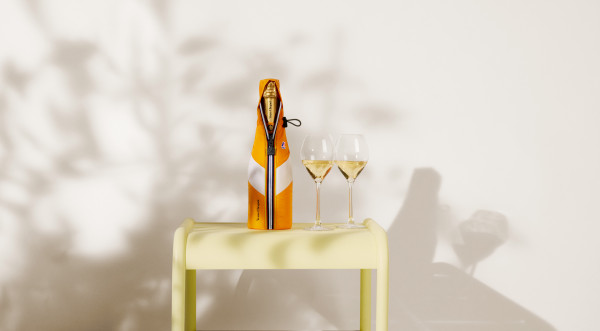 Dressed to impress
Clever, chic, and cute, the limited-edition collaboration is literally functional outerwear fit to dress Veuve Clicquot's iconic champagne. As the name alludes, the Ice Jacket is a miniature K-WAY® jacket featuring signature K-WAY® design elements, including the hood and zipper.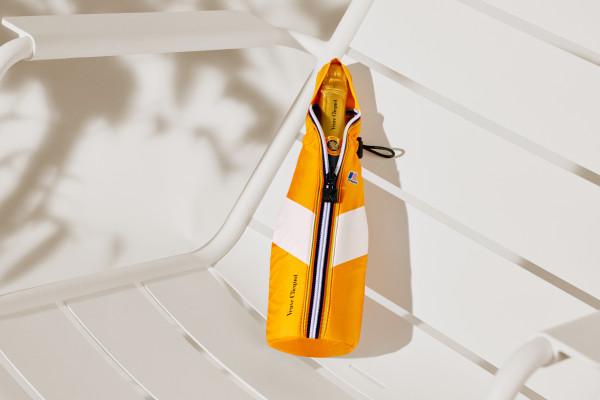 What's more, in a classic Veuve Clicquot move, the Ice Jacket gets a fashionable second life. With a simple fold, it transforms into an actual-size waist bag for you to wear, doubling up as the ultimate style statement guaranteed to transcend time.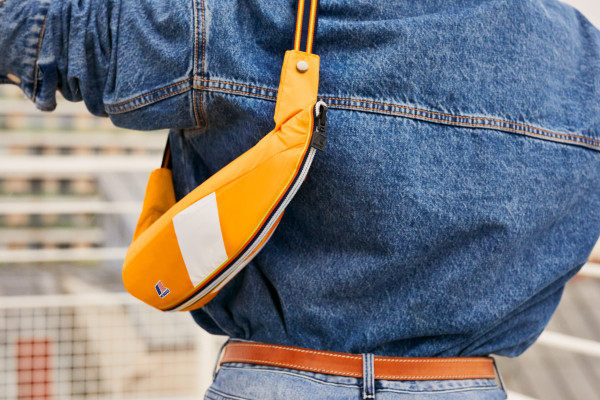 The technology
Beyond sleek aesthetics, the limited-edition Ice Jacket's design leverages the same characteristics of K-WAY® materials—waterproof, windproof and resistance—to keep your champagne cold for up to 90 minutes. Its unique triple-layer design combines internal neoprene with the classic nylon outer using materials in the iconic Clicquot Yellow.
Each Ice Jacket is sold with a bottle of Veuve Clicquot Yellow Label, RRP $119.00
Available exclusively online at smithandcaugheys.co.nz from 6 October 2021.
Visit Veuveclicquot.com to learn more about the Veuve Clicquot x K-WAY® Ice Jacket