Tips and tricks for organising your pantry… 
Hate looking into your messy
pantry
and never being able to find anything in the
kitchen
? Feeling guilty about the amount of plastic piling up in your garbage
space
? Together two sisters have created The Home Label , which is everything you need to be sustainable and organised in your
place
. Annalise and Chanel, have chosen
products
that will stand the test of
time
, with enduring quality and style, while still ensuring that everything item produced is sustainable from the
kitchen
pantry
.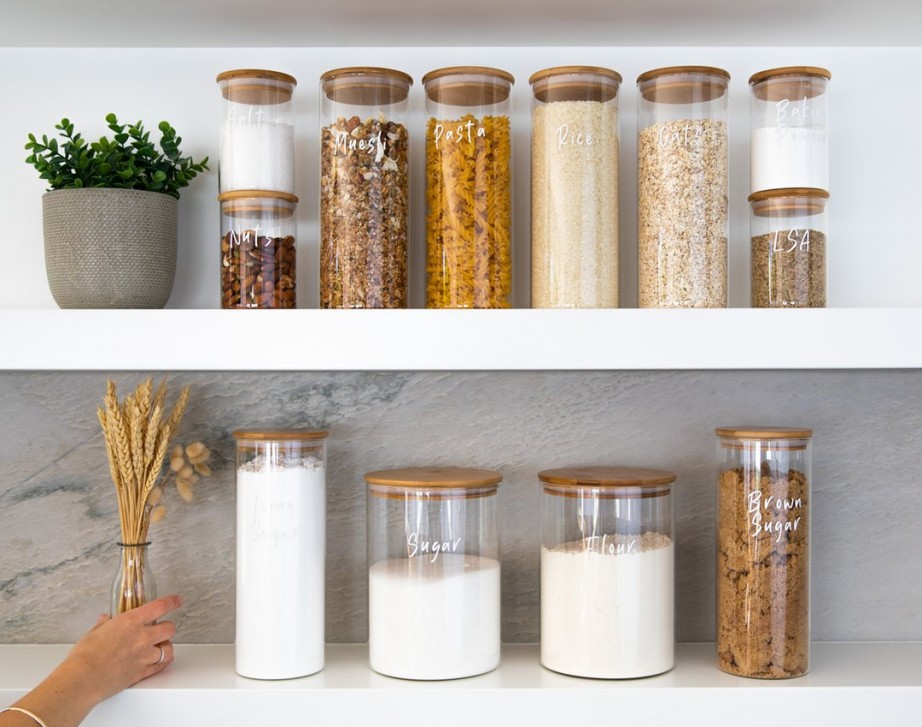 We have broken down the top six reasons you should switch to glass storage...
1. Organisation
Being able to navigate everything in your pantry can be a nightmare sometimes. But with the glass containers, everything can be easily stored, and also seen. The glass allows you to see what is inside each one, without having to open them up. Instead of having little leftover bags, which are half-empty, you can have them easily store, seen and stacked in these glass containers, making it simpler when it comes to cooking and writing your shopping list.
2. Sustainability
Plastic is one of the most obvious forms of pollution which is affecting our environment. With many switching to having a plastic-free lifestyle, having glass containers is the best solution for food storage, because everyone wants to reduce their plastic waste to save the planet. Along with recycling glass is very cost-effective and the process also does not compromise the glass quality. With the rise of

refillerys

, take your glass container and fill your pantry without buying products that are covered in plastic.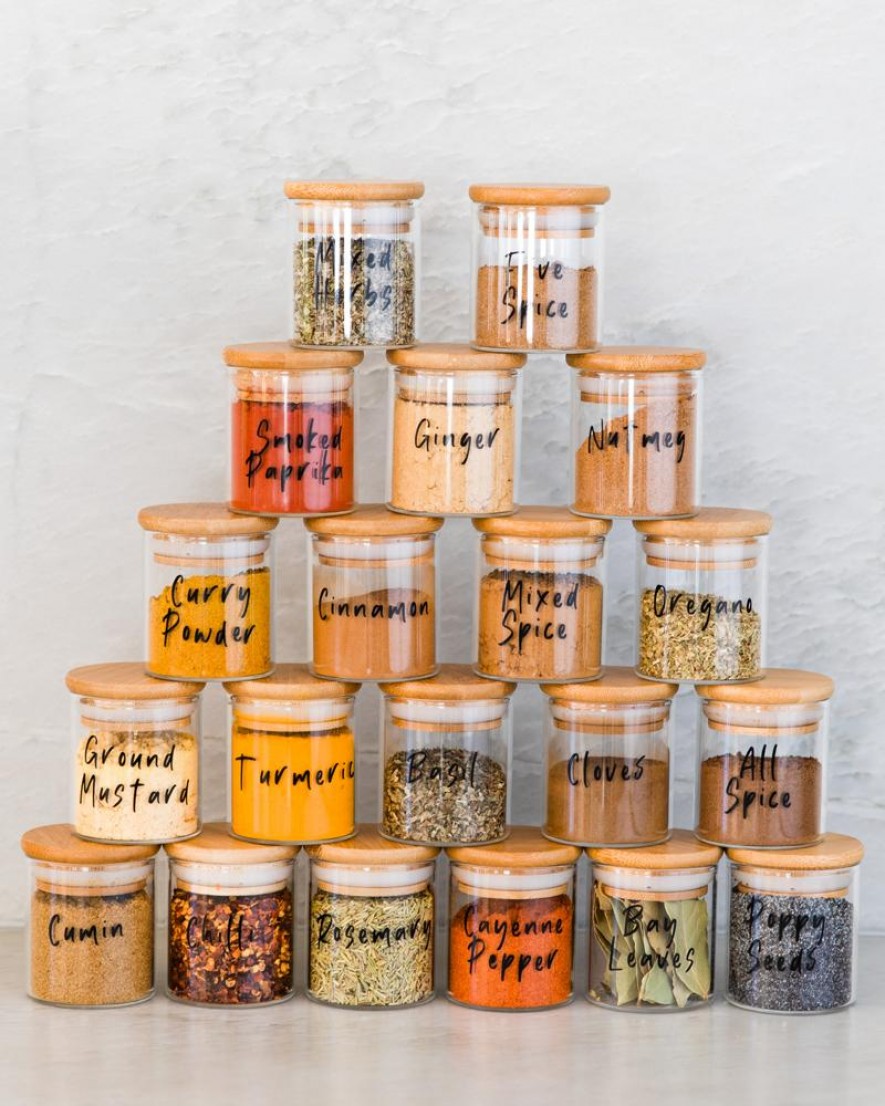 3. Style
We all want our pantry to look like something straight off Pinterest, with these glass containers they will complete the look displayed on your counter or pantry. Designed to be timeless in years to come, along with they will also look brand new in years time, compared to plastic which becomes very brittle and dried out after repeated use, especially once been in the dishwasher.
4. Durable
In comparison to plastic, glass containers are designed to last long, especially since these ones are made from high-quality, durable borosilicate glass. They can be washed time and time again in the dishwasher, without changing shapes.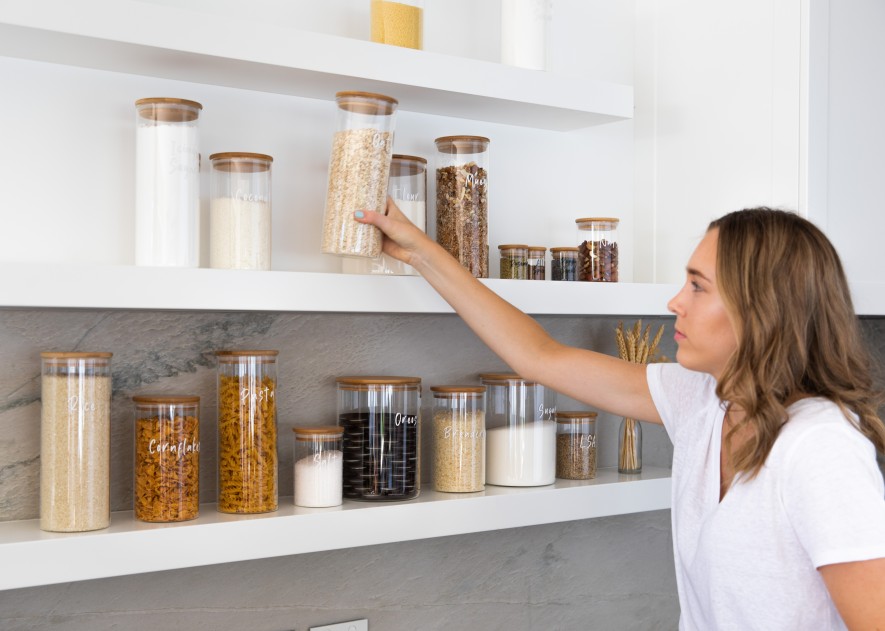 5. Keep your food safe
Overall glass is safer for food storage than plastic. The chemicals from the plastic, have the possibility to migrate into your food, so with the borosilicate glass that are food grade standard, you have no worries about that.
6. & fresher…
When storing food such as flour, sugar and nuts, you want them to stay as fresh as possible. So with the natural airtight bamboo lid, which is rubber sealed, they are guaranteed to stay fresher for longer.