7 under-the-radar Australian attractions worthy of a spot on your bucket list
It's been over a year since our country shut its borders but the wait is finally over! As of this coming Monday (April 19th), travel between Australia and New Zealand will not require a mandatory stopover in iso. To inspire your next getaway over the ditch, we've compiled a complete list of the top hidden gems that Australia has to offer.
So, without further ado, sit back, relax and see where your wanderlust takes you!
Northern Territory - Arnhem Land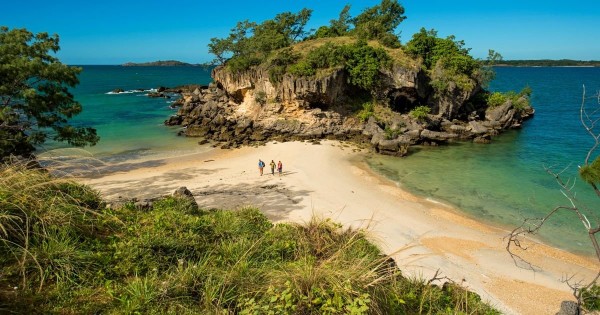 Best for: Pure Australian wilderness, featuring waterfalls and untouched terrain
Nearest city: Darwin
Calling all outdoor adventurers! If you crave getaways that enable you to immerse yourself in the culture and natural beauty the land has to offer, Arnhem Land is for you. Often referenced as one of the last parts of Australia that has little to no Western influence, its rugged setting makes travellers feel isolated from our digitised modern world. Visit Garig Gunak Barlu National Park, home of the Yolngu People, to camp amongst the white sand beaches, coral reefs, traditional rock art, magnificent waterfalls and lagoons.
More information on visiting Arnhem Land can be found here.
Other must-see sites in Northern Territory include:
Kakadu National Park

Kata Tjuta

Uluru (Ayers Rock)
Queensland - Daintree Rainforest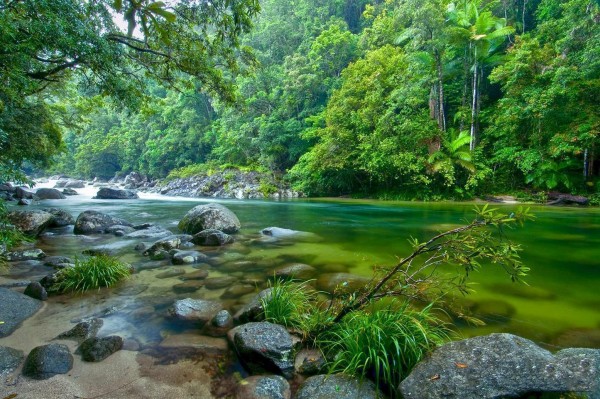 Best for: Tropical rainforest that will make you feel like you are in the Amazon
Nearest city: Cairns
Part of the Wet Tropics of Queensland, the Daintree Rainforest is the largest continuous rainforest on the Australian continent, as well as one of the oldest continually surviving rainforests in the world - Talk about being a record holder! At the Daintree Ecolodge, stay in "bayans", which are luxury tree house lodges - that allow you to experience the tranquility of the rainforest and sounds of the jungle with luxe creature comforts.
More information on visiting the Daintree Rainforest can be found here.
Other must-see sites in Queensland include:
Orpheus Island

The abundance of theme parks such as Dreamworld and Sea World

Lake McKenzie (Boorangoora)
New South Wales - Crystal Shower Falls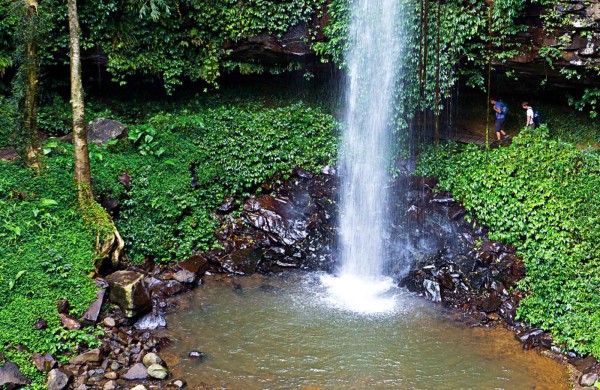 Best for: An accessible walk to a lush waterfall
Nearest city: Coffs Harbour
Nestled in Dorrigo National Park, Crystal Shower Falls provides a sanctuary away from the city life. A short walk from the park's rainforest centre, the track takes you behind the waterfall itself - meaning you can fully immerse yourself in the beauty of our planet. Watch through the veil of the waterfall as the droplets hit the water like crystals, giving the falls their name.
More information on visiting Crystal Shower Falls can be found here.
Other must-see sites in New South Wales include:
Blue Mountains National Park

The Snowy Mountains

Tweed Heads
Victoria - The Twelve Apostles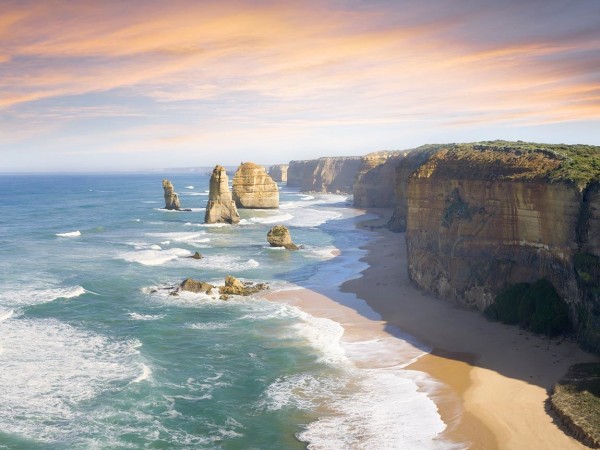 Best for: Spectacular views of the Southern ocean
Nearest city: Melbourne
Standing tall at up to 50m are the Twelve Apostles, a collection of limestone rocks formed by gradual erosion to the surrounding cliffs. Despite only being seven in numbers (after the collapse of one in 2005), these stacks are a holy magnet for many tourists who visit the area. Make sure to check out the Gibson Steps, London Arch and Loch Ard Gorge, other limestone formations situated along the Great Ocean Road.
More information on visiting the Twelve Apostles can be found here.
Other must-see sites in Victoria include:
National Gallery of Victoria

Great Otway National Park

Carlton Gardens
South Australia - Umpherston Sinkhole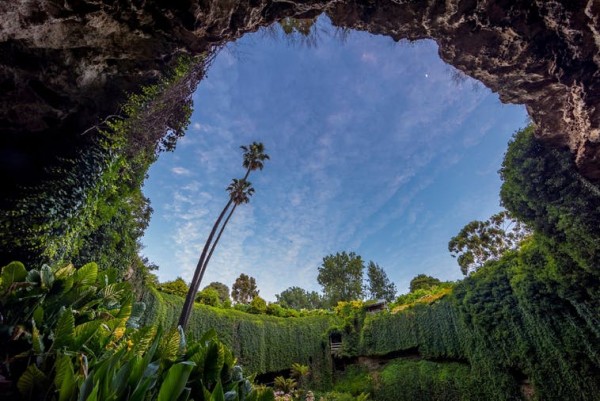 Best for: A secret, sunken garden
Nearest city: Mount Gambier
While sinkholes have been essentially used as natural dumpsites for centuries, the Umpherston Sinkhole proves otherwise. Created in 1866, the walls covered in vines descend down into a utopic garden that houses home to plants such as agapanthus, hydrangeas, oyster plants and ferns. Open 24 hours, it is the perfect place to bring the family for a day out of the Australian heat and into magical paradise.
More information on visiting the Umpherston Sinkhole can be found here.
Other must-see sites in South Australia include:
Fleurieu Peninsula

Adelaide Botanic Gardens

Cleland Conservation Park
West Australia - Cottesloe Beach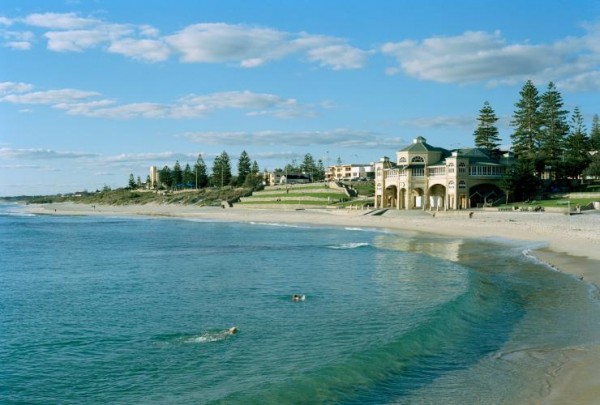 Best for: Crystal clear waters ideal for swimming
Nearest city: Perth
Adorned by idyllic beaches, the coast of West Australia is filled with seaside gems that bring in tourists quicker than the tide. But Cottesloe beach, found a 16 minutes drive from Perth city, holds a special aura with its turquoise waters and white sandy shoreline. While the main beach is ideal for swimming, Peter's Pool on the north side offers a rich marine life for snorkelers whereas the south side is filled with rocky currents, attracting surfers.
More information on visiting Cottesloe Beach can be found here.
Other must-see sites in West Australia include:
Rottnest Island

Mitchell Falls

Fremantle
Tasmania - Secret Falls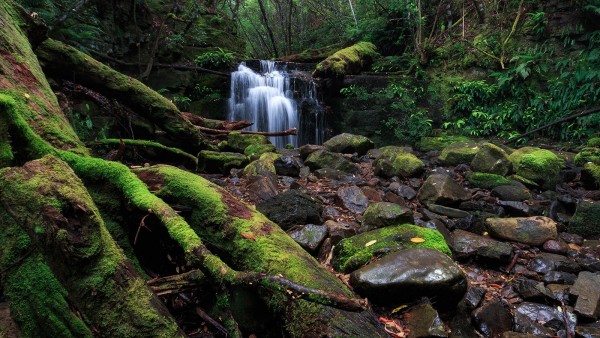 Best for: An ethereal, private waterfall track
Nearest city: Hobart
Sticking true to its name, Secret Falls is easy to miss while on the walk through Myrtle Gully. The single drop flow into the crevice below creates a fairy-like wonderland that gives an atmosphere of peace for those visiting. What's even better is the falls are within walking distance of Tasmania's capital, Hobart, making it a popular site for tourists.
More information on visiting Secret Falls can be found here.
Other must-see sites in Tasmania include:
Bay of Fires

MONA

Cradle Mountain