This stylish, family-run business is having it's time in the Ligne light
Founded 162 years ago, Ligne Roset is a name synonymous with modern luxury in the home. From their infamous Togo Sofas to their Pumpkin Chairs, they're an instantly recognisable interior brand to the keen eye. Finally their famed designs are more readily available than ever to kiwis, now with an exclusive New Zealand showroom in Grey Lynn, run by husband and wife duo, Managing Director Matt Dickson and Marketing Director Monica Tischler. Remix editor Amber Baker caught up with the couple to chat about contemporary design, dynamic collaborations over the years, interior no-no's and the importance of 'keeping it in the family'...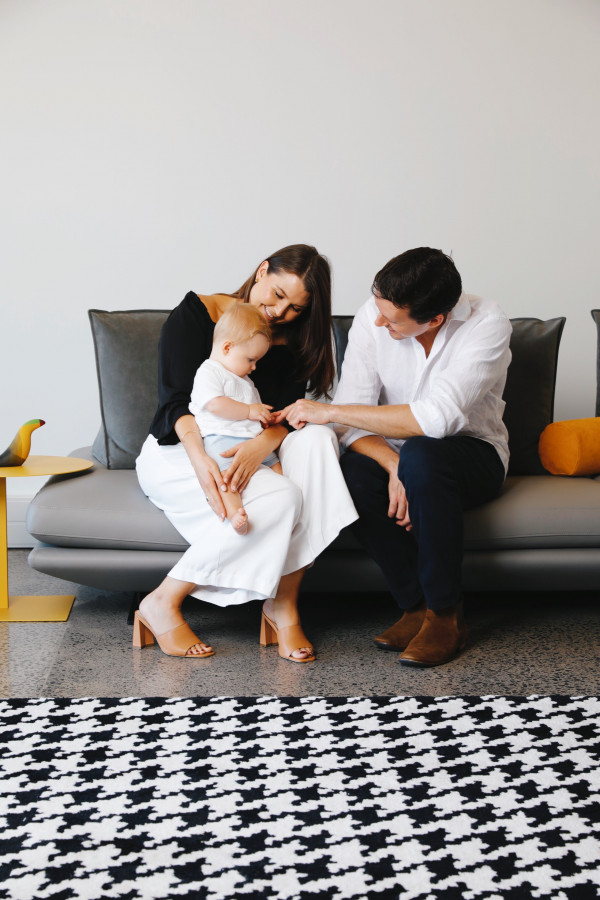 Photograph taken by Larnie Nicholson
What drew you to working with the Ligne Roset brand in the first place? How did this all come about?
It was very serendipitous. A few years ago, we voiced what our dream career looked like and we basically verbalised this. We are both longtime admirers of Ligne Roset and have many of the brand's pieces in our home so we were thrilled when the opportunity for an exclusive distributor came about. The universe was definitely supporting our dreams!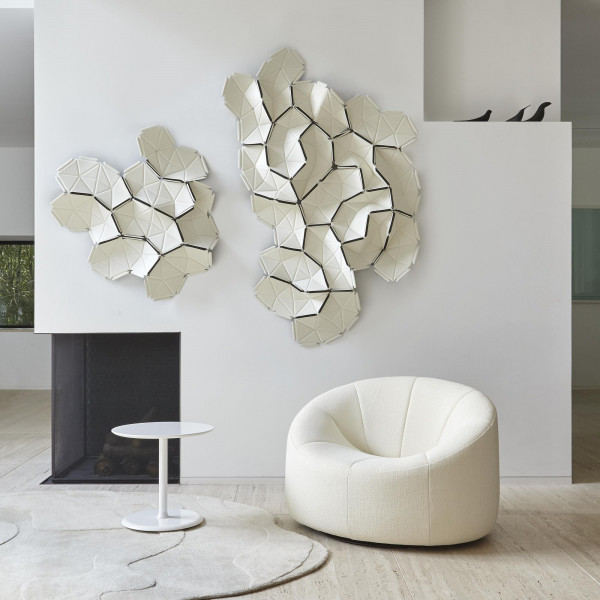 Pumpkin armchair
What is your all time favourite design by the brand?
It's so hard to commit to just one but we love the timeless design of Pierre Paulin's Pumpkin armchair. It was originally imagined in 1971 for the private apartments of French president Georges Pompidou and his wife Claude at the Elysée Palace in Paris. Since being put into large-scale production, its comforting curves are enjoyed in private homes across the globe. We love how so many of our pieces come with such rich history.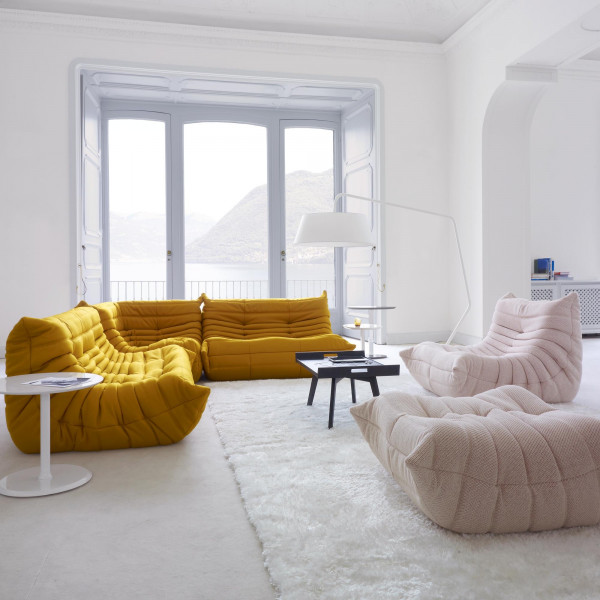 Togo in the colour 'Curry'
What does the Ligne Roset showroom offer New Zealanders?
A space that is dedicated to the global Ligne Roset collection. It's been great to share with New Zealanders that we offer so much more than Togo, which is what the brand is so synonymous with. While Togo still remains our most popular design, selling more than 25,000 pieces globally each year, we also have a beautiful range of outdoor and dining furniture, lighting, rugs and accessories.
Canaletto display cabinet
Which new piece are you currently eyeing up to take home from the showroom?
We have our eyes on the Canaletto display cabinet by Mauro Lipparini, complete with glazed, rippled glass on a brushed aluminium frame and LED lighting which brings to life trinkets, glassware, or whatever you choose to have on show. However, our eight-month-old son, Jude, is on the move and our current glass coffee table isn't conducive to that so we are considering the 'CM 191' low table by Pierre Paulin. It's very sturdy and is as practical as it is beautiful; a good investment as we enter this next stage of life!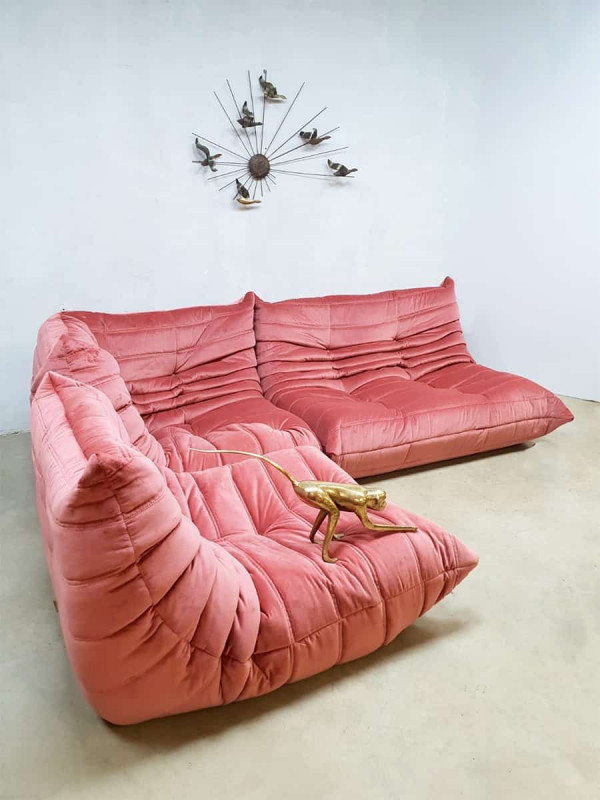 Togo sofa
What interior piece/product/aesthetic do you believe never goes out of style?
Qualities that make a piece timeless are a combination of both bold and creative design, comfort and durability. We think that's why Togo, which resembles a tube of toothpaste, has stood the test of time. Designer Michel Ducaroy had to field initial doubts before Jean Roset, who headed Ligne Roset at the time, finally agreed to its creation.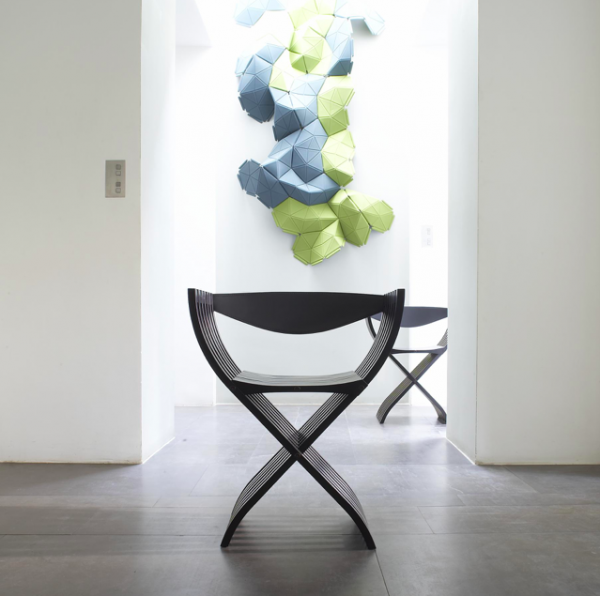 Curule chair
To someone planning their lounge out, what artwork/artist do you feel best compliments the Ligne Roset furniture style?
We've seen our pieces paired with many beautiful artworks and we can honestly say we have never seen a combination we didn't like. Art appreciation is personal and subjective. Stand outs for us have been feminine florals of Karl Maughan, Katherine Throne and Carmel Van Der Hoeven, the whimsical portraits of Australian artist Jai Vasicek, and the masculine and bold colour blocks of Max Gimblett.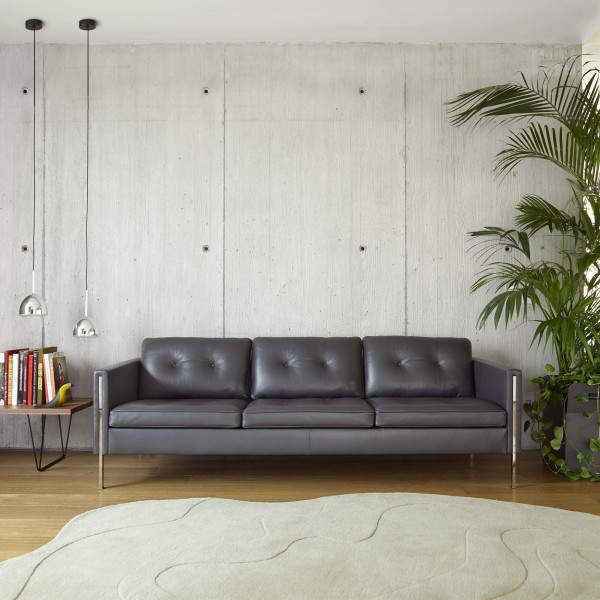 Andy sofa
How would you describe your own home style aesthetic?
Our home is very industrial; we have polished concrete floors, exposed concrete beams and blonde plywood walls. We're obviously big fans of modern French furniture. Our living area is home to the Andy sofa and armchairs, first designed by Pierre Paulin in 1962. We love pairing modern with classic. We have restored pieces from Matt's grandparents, like his grandmother's Singer sewing machine that we use as a display cabinet. We love accessorising with bright and colourful artwork. We have a piece by Karl Maughan which really compliments the dark leather of Andy.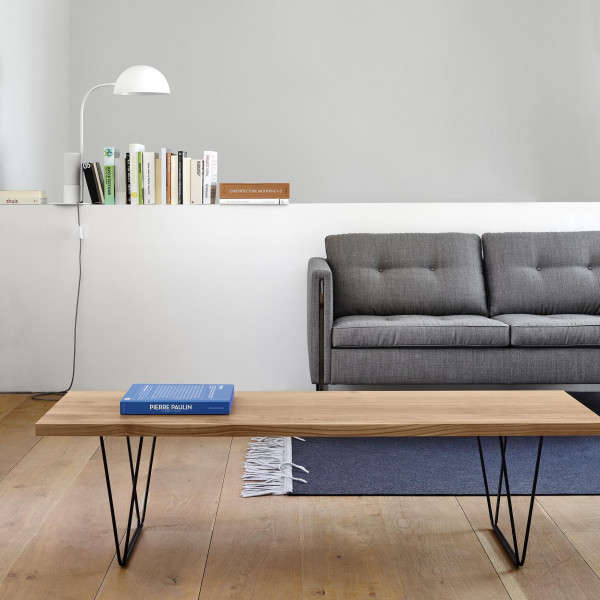 CM 191 low table
In your opinion, what is the biggest interior 'no-no'?
Following trends simply because they are on trend. Or investing in pieces that compromise on comfort and practicality.
Ploum settee
Which colour palette trend do you foresee being big in 2022?
We're loving bold and beautiful jewel tones. The Ploum settee by R & E Bouroullec lends itself well to these luxuriously rich palettes, as does the Togo settee in the Alcantara fabric, 'Curry', the most popular shade globally.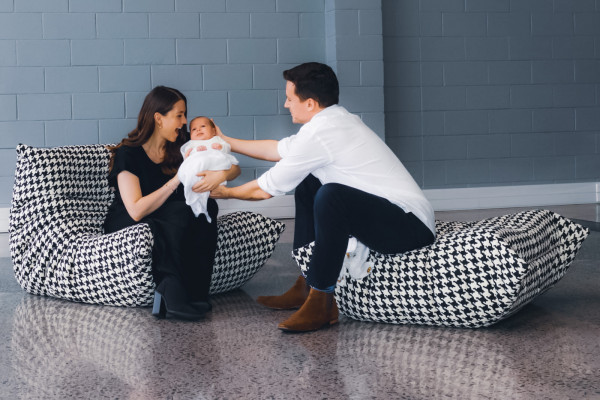 Photograph taken by Chris van Ryn
Just like Ligne Roset has kept it in the family for the last 162 years, as a husband and wife duo with a growing family (baby Jude), do you intend to keep the NZ distribution branch of the brand in your family too?
Absolutely! Jude has already proven to be quite the salesman! It would be great if he grew up with the same love of quality design and one day wanted to take the reins. We plan on having him involved in the business as soon as possible; have him earning some pocket money.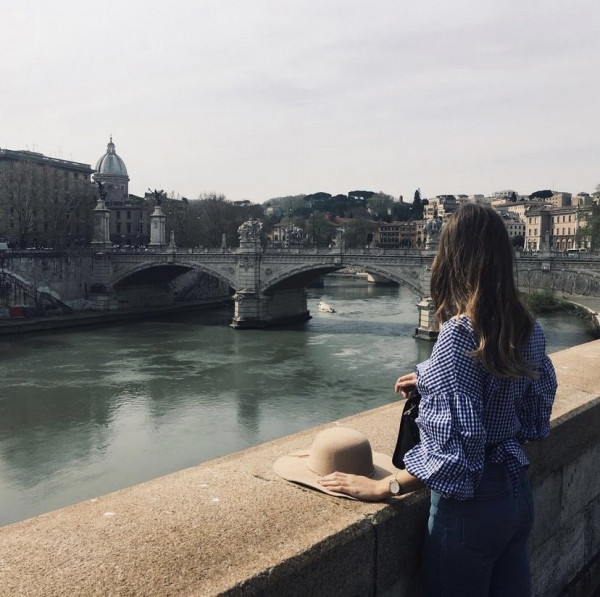 This is our 25th anniversary edition of Remix Magazine (we're 25 years old!), what is a special/favourite memory from when you were 25?
Monica: Happy birthday! At 25, I was lucky enough to be making a living from my two passions: writing and travel. I have reported from atop a camel in China's Gobi Desert, amid the awe-inspiring canyons of Utah and the ancient ruins of Rome, among many other wonders of the world. The memories are even more treasured in today's climate.
Matt: Getting the keys to my brand new Mini; a car I still own today.