Sunday Brunch: Hare and the Turtle
New Year, new us? Not really.
We're predicting our devout love of brunch will continue to thrive in 2018 - heightening further with every sun-drenched morning and the urge for a strong flat white.
This summer, we'll be providing you with our weekly Sunday Brunch edition, profiling Auckland's best brunch-worthy eateries sure to tease your tastebuds and have your belly rumbling for more.
Kicking off Sunday Brunch, comes New Windsors' Hare and the Turtle. A humble new addition to Auckland's burgenoning cafe scene, this quaint outpost offers a perfect Sunday morning pick-me-up.
Proferring a "quality over quantity" ethos, Hare and Turtle's menu is both simple yet satisfying.
You may be surprised to learn this city fringe local only includes three breakfast options, but we can assure you there's something to appeal to both sweet and savory appetites, with hand-crafted muesli, pancakes worth driving all over the city for or scrambled eggs served on a wedge of sourdough comprising the trio.
However, it's the sandwich selection that rules this roost. We recommend the 'Smokey Joe' for those hankering after something a little different; smoked white fish with a slathered remoulade twist. The vegetarians and vegans among us will rejoice over the avocado, pesto and tomato goodness mashup, and for the more meat-orientated; there's the juicy slow-cooked beef and oozing Edam and pickle concoction, 'Daisy' (pictured below).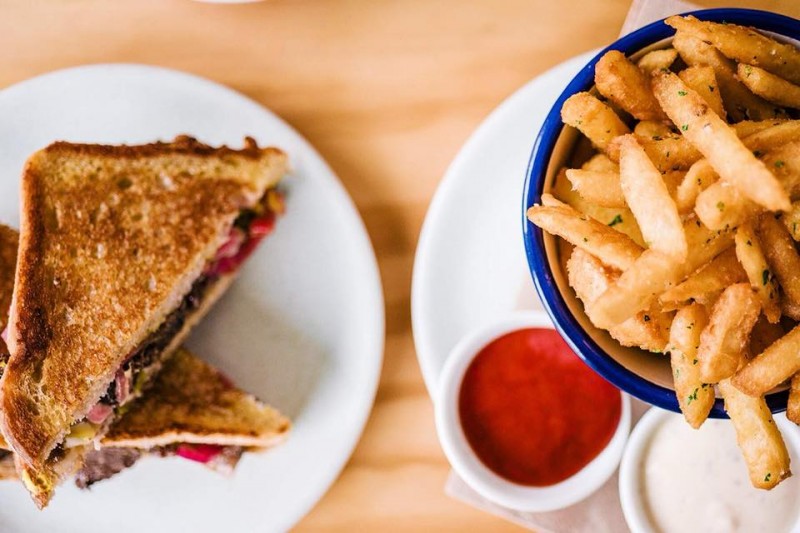 With helpful and friendly staff serving up a carb-loaded brunch set to soak up the sins of a summers' Saturday evening, there's nothing left to do except rest, relax and enjoy your Sunday in the best way we know how.
Insider Secret: Make sure you grab a cinnamon bun or two on your way out, at just $5 a pop these iced little spirals of deliciousness are the real stars of the show!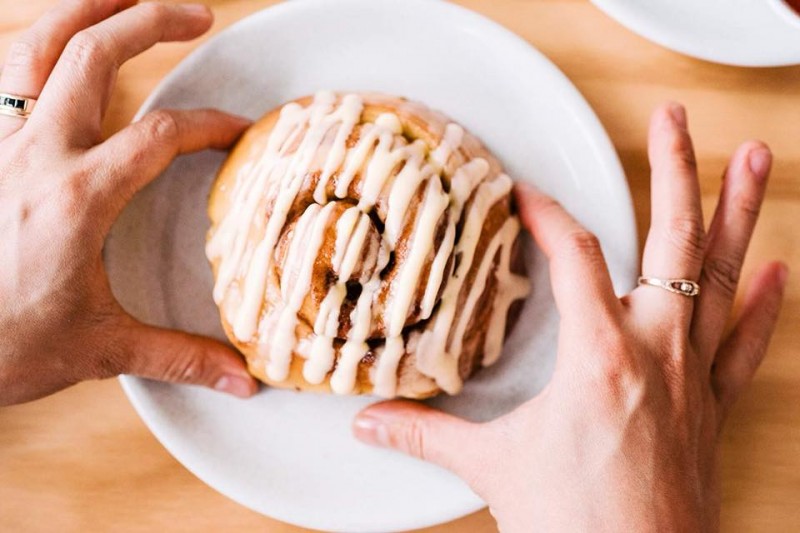 Images: Hare and The Turtle Facebook