These 20 travel 'grams will give you wanderlust
Autumn is upon us, and we're fervently hurrying to book our next overseas sojourn, ASAP. But while we decide between Bath and Barcelona, we'll be looking to these 20 travel Instagram accounts to offer up a little inspiration on where to have our passports stamped next.
Before booking your next winter holiday in Europe, hype yourself up by taking a look at Loïc Lagarde's Instagram. His photos are both bright and breathtaking, featuring scenes from all stretches of the globe, but mostly Scandinavia.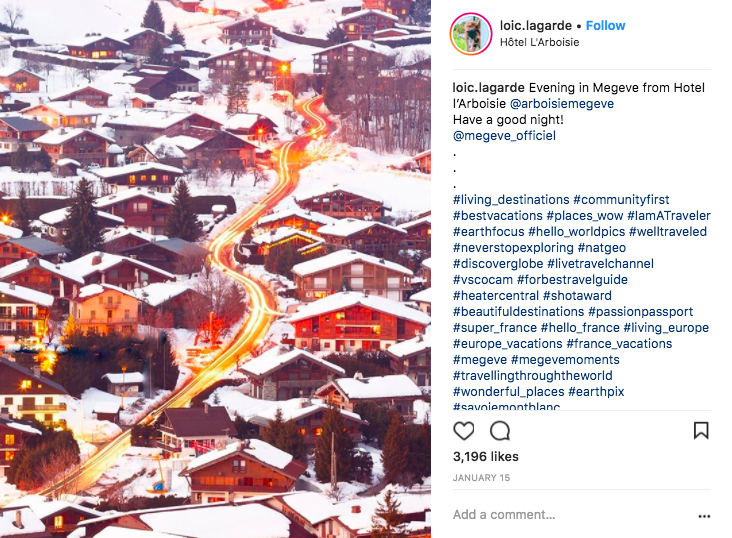 @NewZealandVacations takes photos from New Zealand-based photographers and features them on their page. They take the most impressive photos and compile them in one place, saving you the trouble of searching for them!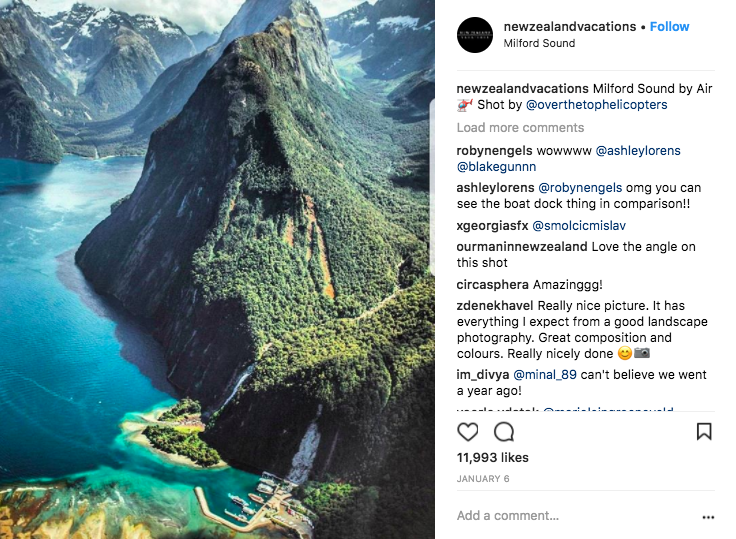 Dazed and dreamy, @doyoutravel exhibits photos that are edited to look faded and bright. He posts photos of himself and his girlfriend @gypsea_lust. With a whopping following of 2.8million, Jack Morris keeps his followers happy by providing with new adventures on the daily.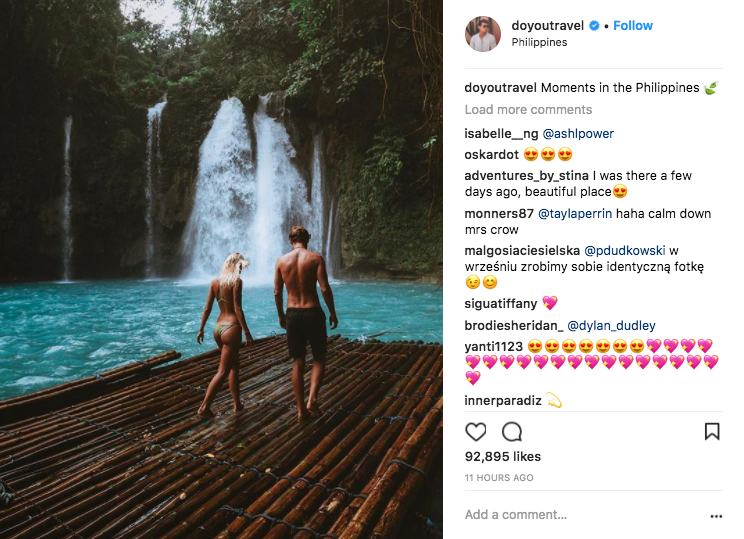 This account is for those who have an itch for the frozen waters of Antarctica. He shows off his gorgeous landscape photos of icebergs and the Northern Lights. His feed makes you appreciate the beauty of the cold without actually having to freeze your butt off!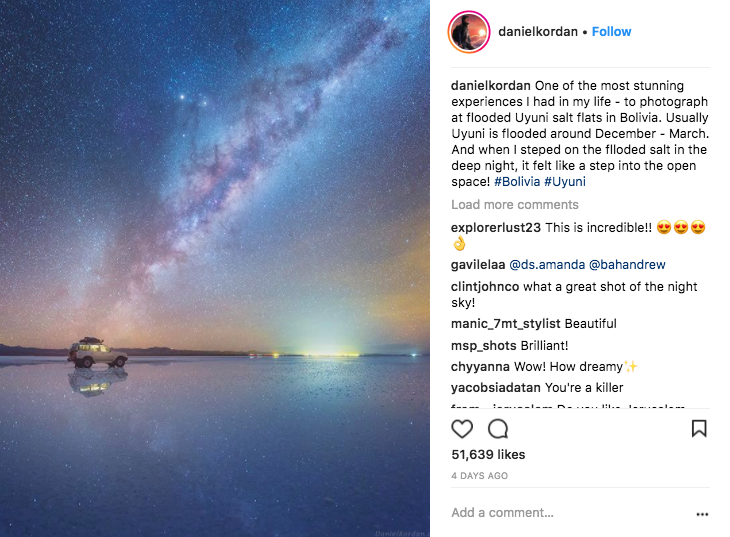 This kiwi has travelled the world, from Portugal to Italy to South Africa. She's a fan of 35mm photography and is guaranteed to make you one too. Her photos are nothing extravagant, but that's what makes her account so lovely.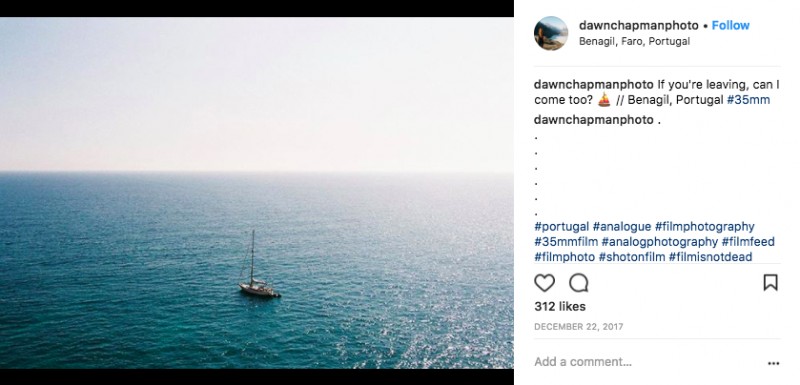 Chelsea is living the life. Getting paid to travel and take photos? Yes, please! Her photos are not only creative but they are absolutely stunning and definitely worthy of gaining her over 500,000 followers.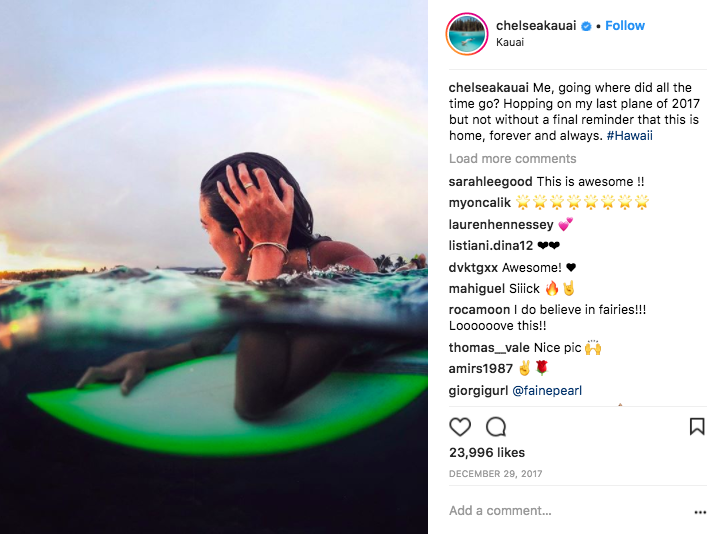 Shaun won the award for NZ Geographic Landscape Photographer of the Year 2016, and with good reason. He loves to take photos half underwater as well as focusing most of his attention on his homeland of New Zealand.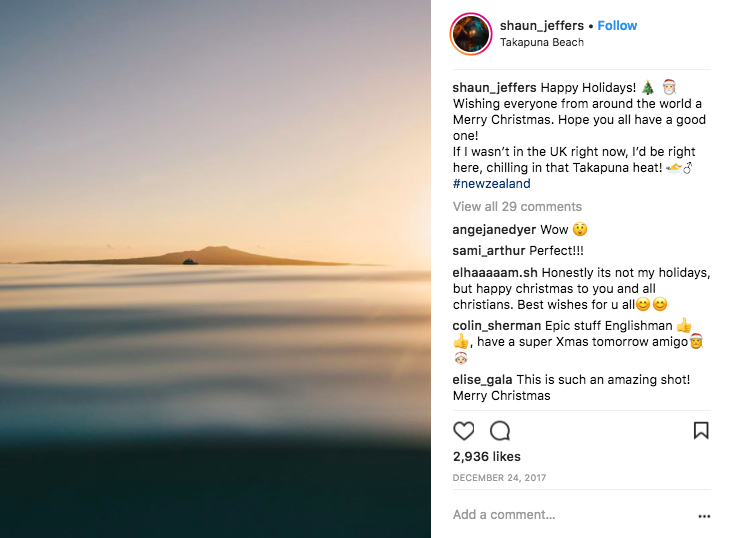 A Frenchy with a lifestyle anyone would be jealous of. Bikinis, beaches and (coffee) brews – Meryl brings to life everyone's daydreams of lying in the sun on a beach in the Maldives. Ocean blues and sandy whites are the colours of happiness.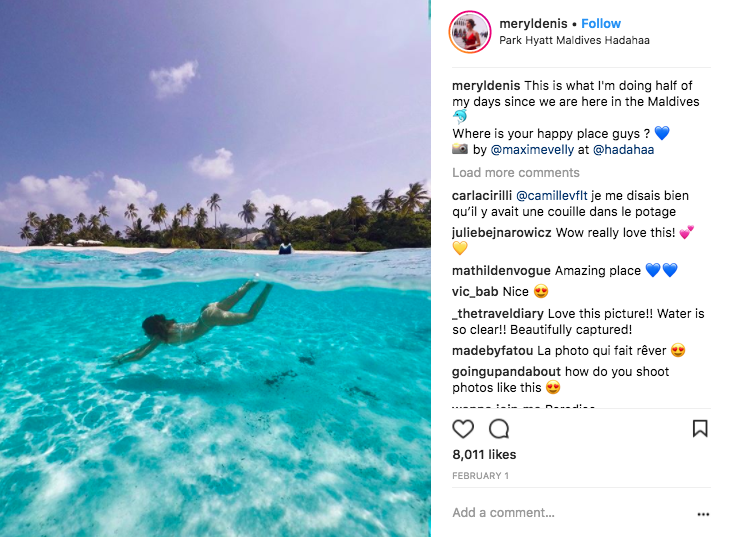 Anna Laura is one for the tropics. She leaves nothing to the imagination, except for your dreams to visit all the places she photographs. From Marrakech to Jaffa, she's seen it all.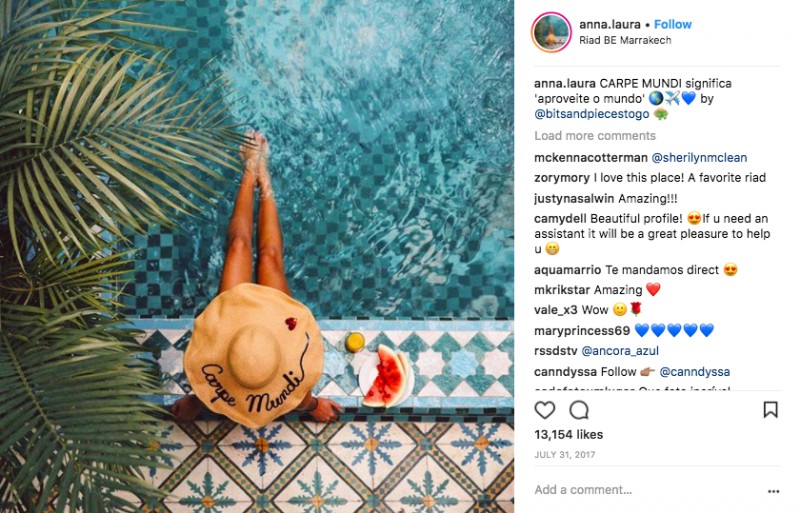 A fellow kiwi documenting her life living in Albania as she travels and photographs all that Europe, and the world, has to offer. She features historic buildings and natural wonders too good to be true.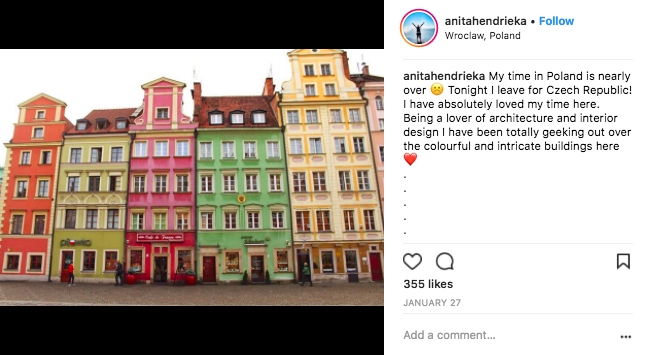 Christine Tran is based in San Francisco and shares photos of her escapades all over the world. Her perfectly filtered photos could make anyone wish they were dining in Tokyo or exploring the wonders of Chiang Mai.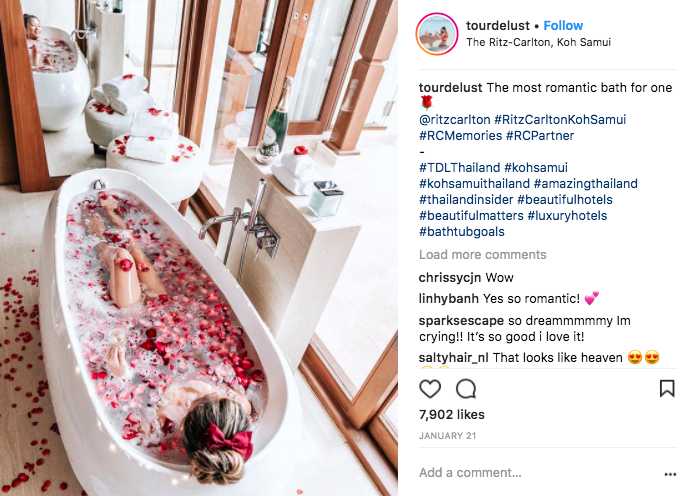 Australian born, Queenstown based, Emma posts photos from her travels around the world but likes to show off New Zealand the most. Her photography from swimming with whales in Tonga makes you wish you were right there with her, however terrifying it may have been!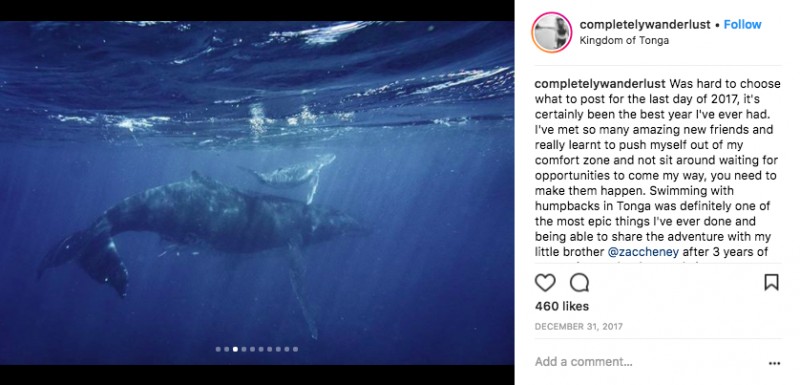 A Swedish native, this Instagram blogger loves outdoor photography and showcases the sweeping landscapes of the Swedish forests and Alps. With winter making a slow exit in the Northern hemisphere, her Instagram is white-washed with snow at the moment.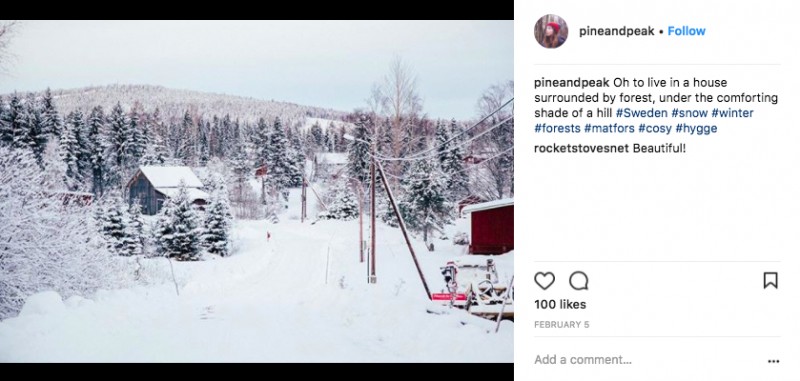 It's almost hard to believe that she could have witnessed and experienced the beauty in the photos of her Instagram first-hand. Jess has travelled far and wide and has a particular affinity with photos featuring water.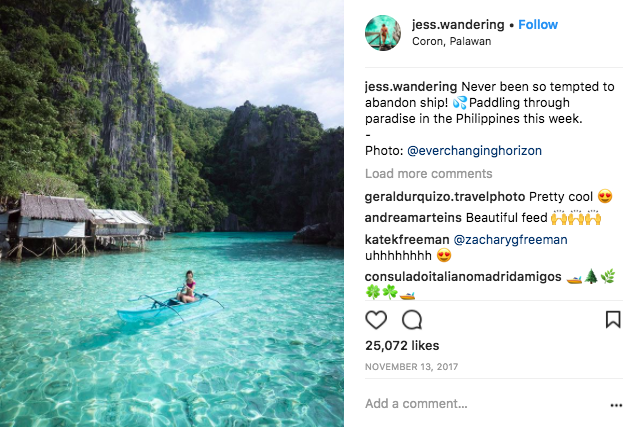 She's a contributor for Harper's and Condé Nast and her Instagram feed is absolute goals. A recurring theme in her photos are Spanish tiles and doorways as well as food and old architecture. She's one to provide you with an all-around digital cultural experience.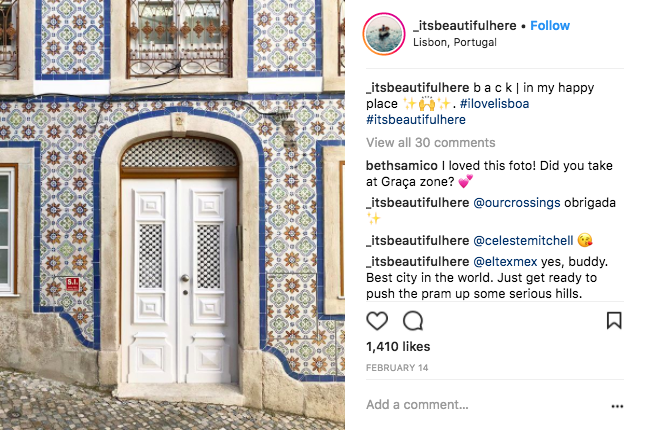 She's a travel blogger with a very well-travelled feed, her photos are fun and give you a serious case of wanderlust! This blue-eyed belle has been lucky enough to travel almost all corners of the world. Lucky for us, we get to tag along for the ride.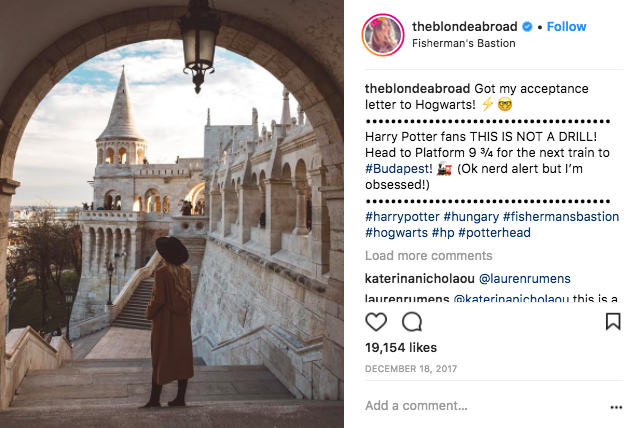 See Outside has a clean feed sure to satisfy your OCD. Their photos not only exhibit the beauty of different countries but also the beauty of different cultures. Their simple photos and crisp borders is what makes their account so pleasing to look at.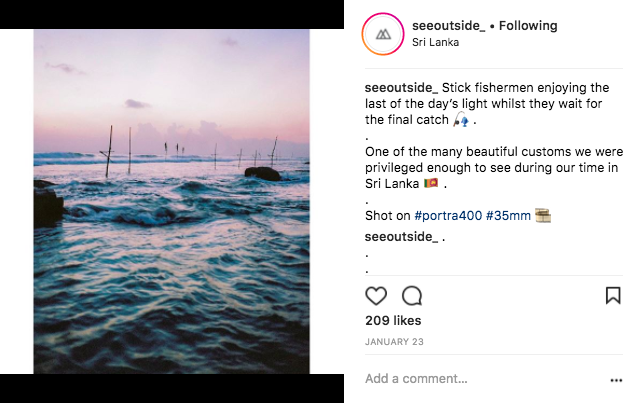 London based photographer, Marc, has travelled to Spain, Italy, Tétouan and everything in between - with all the photos to prove it. His feed brings you impressive aerial shots as well as landscapes and buildings. He's sure to keep things interesting on your Instagram.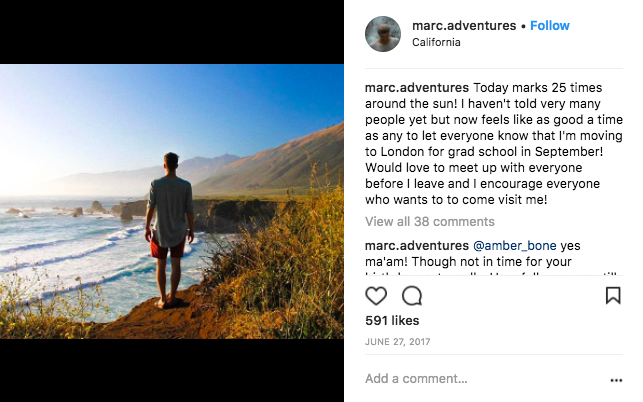 A humble Instagram account with only 181 followers showcases an array of snowy scenery from the Scandinavian mountains. Their photos make us want to curl up in a cabin with some hot cocoa and old movies.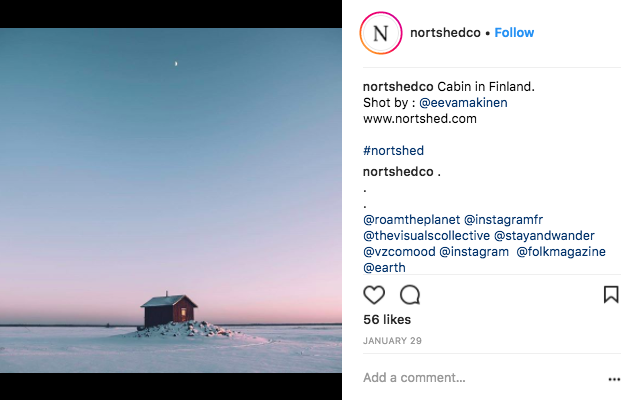 This blonde beauty is a Jack of all trades. A travel blogger that has mastered the art of making yoga poses in front of stunning views look easy. She's not only a source of great Californian sunset photos but also a source of empowering life advice.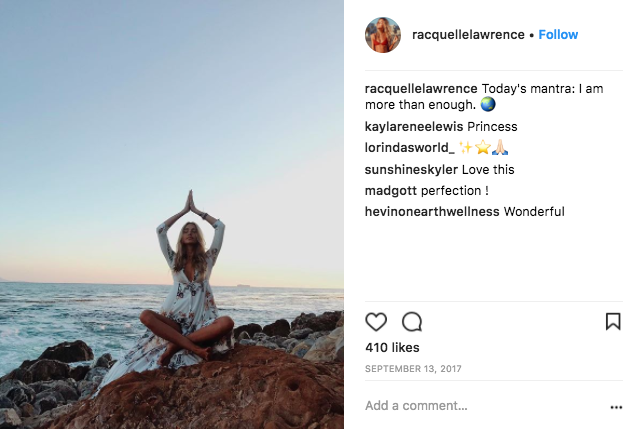 Imagery credit: Expedia