A beer and bacon festival is coming to Auckland!
We need to pork about what's happening at Sweat Shop next weekend. There's going to be bacon, there's going to be beer, there's... really no need to go on. That's right fellow Aucklander's; you can officially squeal with delight because Sweat Shop are bringing back their Beer & Bacon festival this year!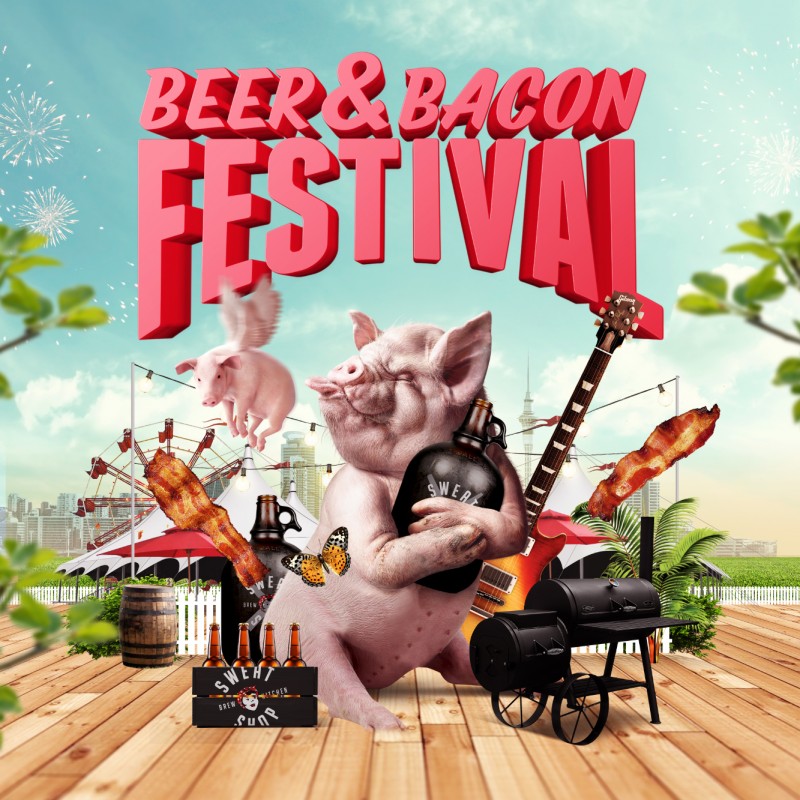 If you love a brew and some bacon, perhaps bacon-infused-brews will get your mouth watering. Think you can wolf down a plate full of bacon quicker than your average? Then don't just talk the talk - pork the pork and sign up for the bacon-eating championship and go in the draw to win bacon, an epic trophy and a $500 Sweat Shop voucher.
Rally a crew and enjoy some Beehive Bacon, brews from Tuatara, Black Dog and Lagunitas and enjoy some live music at Auckland's Sweat Shop for a day you won't forget.
Be careful, or you may need to be pork lifted out of there.
Find out more here.
When: Saturday 27th October 12:00pm-6:00pm
Where: Sweat Shop Brew Kitchen, 7 Sale Street Auckland
Tickets $10 – limited door sales available on day if not sold old prior. Buy tickets here.