Remix put the latest JBL wireless headphones to the test for work & play
Enter your details below to go in the draw to win one of three pairs of JBL Wireless Headphones!
Living in a fast-paced world, it's no surprise that being truly wireless is no longer a luxury... but a necessity. Deciding which wireless device best matches your rapid errand running & personal activities can be tricky, so Remix put the ultimate wireless gizmos to the test.
We trialled three of JBL's latest and greatest truly wireless headphones and here are our recommendations…
First up were the JBL Endurance Peak headphones.
Managing to fit a workout in between meetings, events and photoshoots is an art itself, but managing to work out in the gym while listening to a motivating fitness playlist or podcast is the hands-free kind of achievement we should all be striving for. The Endurance Peak headphones allow you to completely free yourself from all constraints of life, so you can hit an entirely new level of performance. While you likely won't workout for 28 hours straight, these babies let you enjoy the freedom of music for 28 hours non-stop (4h + 24h backup power). But it's not all over at the 29th hour... if you're ready to hit the gym again, it only takes 10 minutes of recharging to gain another whole hour of motivating music or podcasts.
Also, thanks to the PowerHook™ technology, the JBL Endurance PEAK headphones also conveniently power on and off as you start wearing them - be it at Pilates, in a HIIT class or in the boxing ring. They're ready to attack each and every workout with as much power as you are.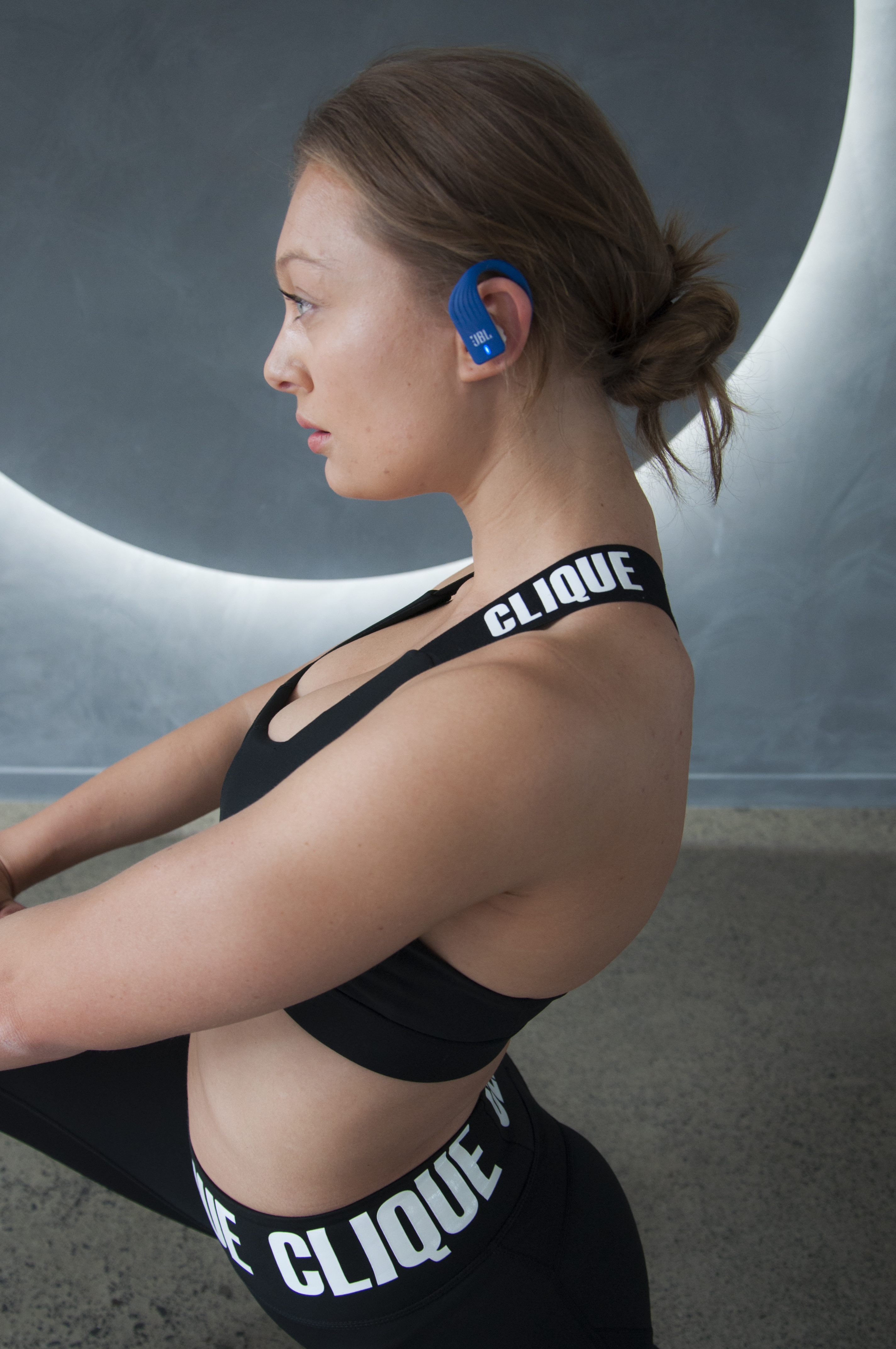 Location: SALA gym
Other features we love: They're waterproof, guaranteed never to hurt (or fall out) and feature a flexible around-the-ears hook for extra security!
Next up were the JBL Free X headphones.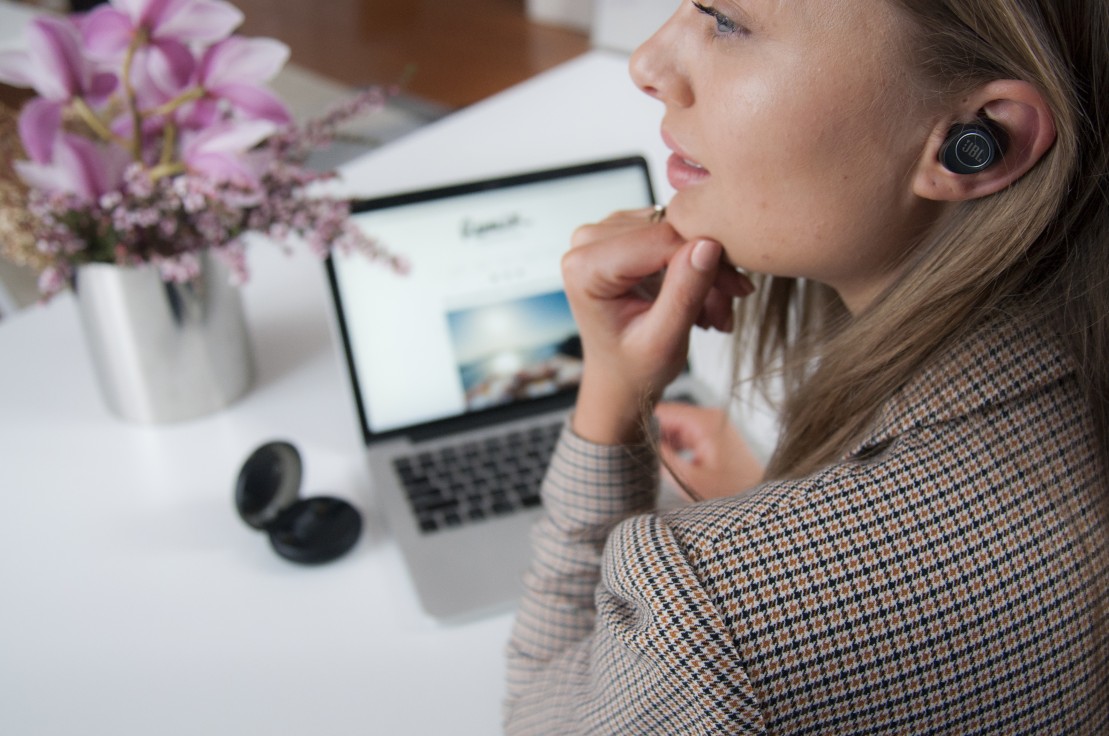 Working in the media industry means a lot of communication, and a lot of communication means... a lot of phone calls. The Remix team on average make, and take, up to 16 phone calls a day. So being truly wireless is the key to functioning fast and effectively. Easy to use, the cute and compact JBL Free truly wireless in-ear headphones deliver JBL signature sound in an intuitive, yet intelligent package. They're the ultimate flexible companion, not only for calls, but also for enjoying music and keeping up with an active lifestyle. How you ask? You get 24 hours of combined playback - meaning 4 hours of continuous listening on the headphones, as well as 20 hours of backup listening when using the smart charging case. And with comfortable and secure ergonomics, the 3 ear-tip and 2 gel sleeve sizes provide a tailored fit for all day wear and active use.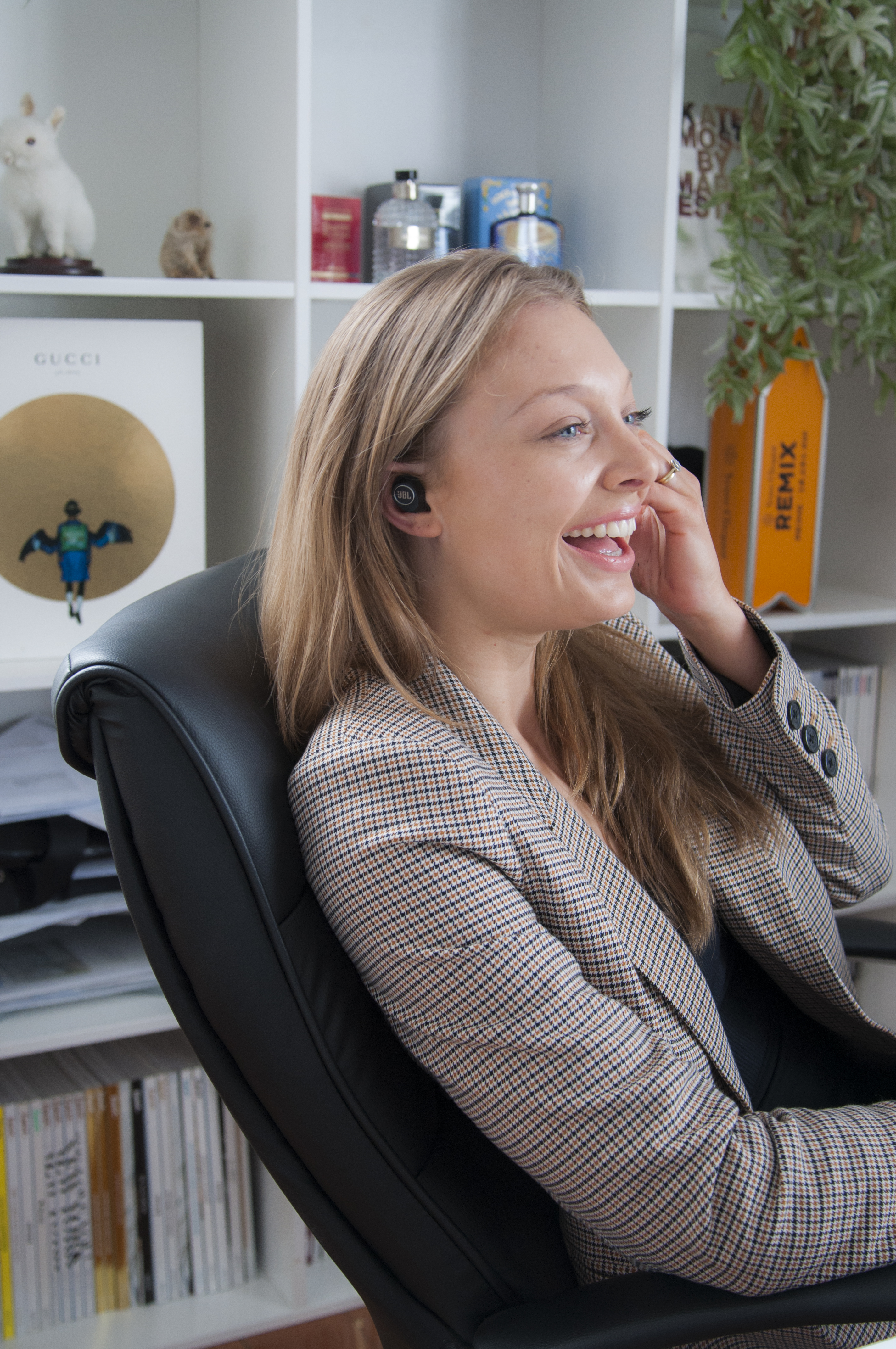 Not just sitting at work making calls all day? You can step up your listening experience in the Free X by using them in three different ways...
(1) use one earbud for calls
(2) use two earbuds for immersive music
(3) add the gel sleeves for secure fit during workouts.
Then finally, we gave the JBL T120 headphones a whirl.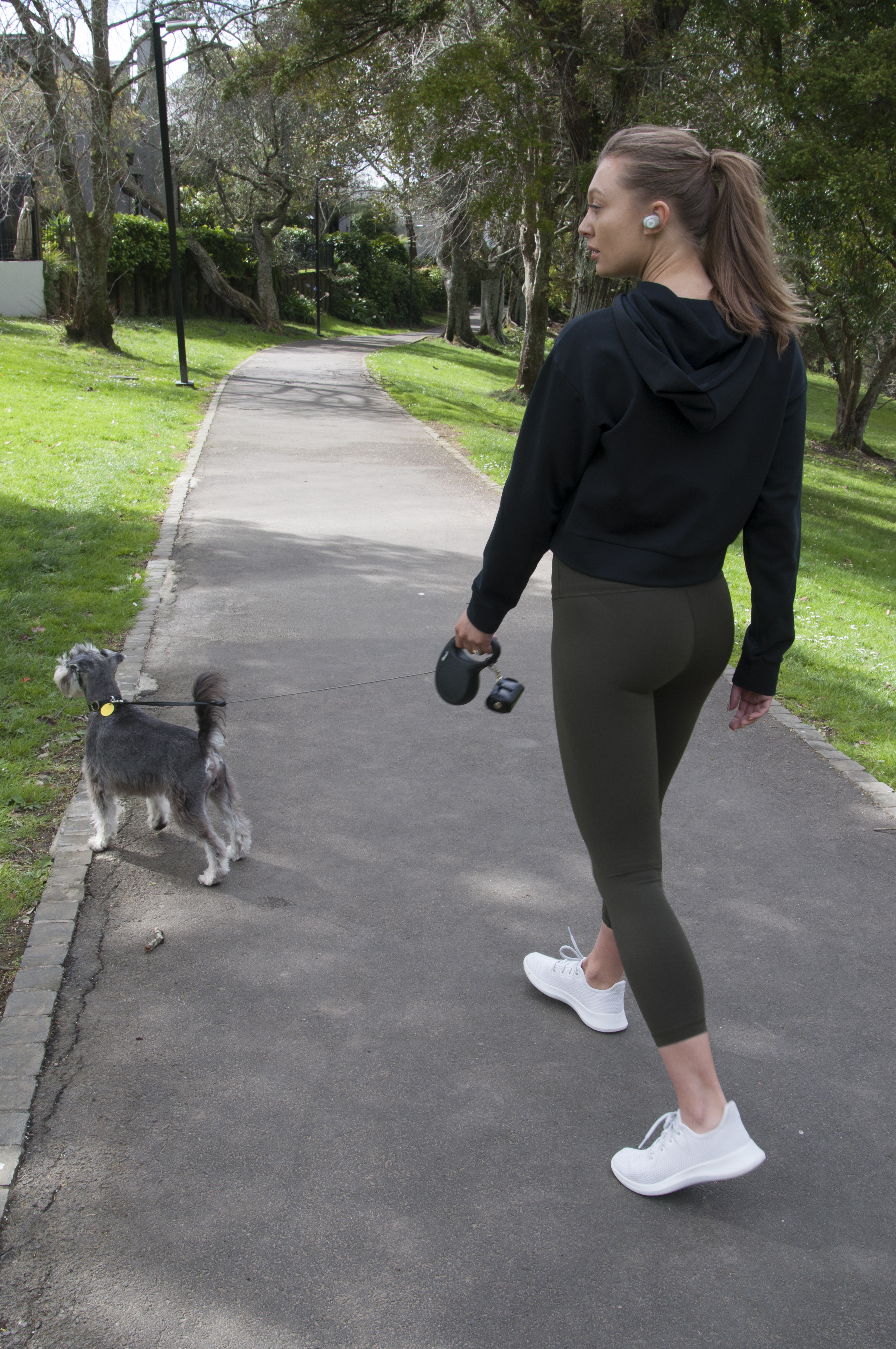 Again, just like the others - no wires, no hassles. The completely cord free JBL TUNE 120TWS are SO powerful in sound, they're the perfect device for walking the dog or while on that much needed run to clear your head. When paired with the chic portable charging case, the earbuds provide 16 hours of unrestrained musical enjoyment, so you can completely tune out the stress factors of life.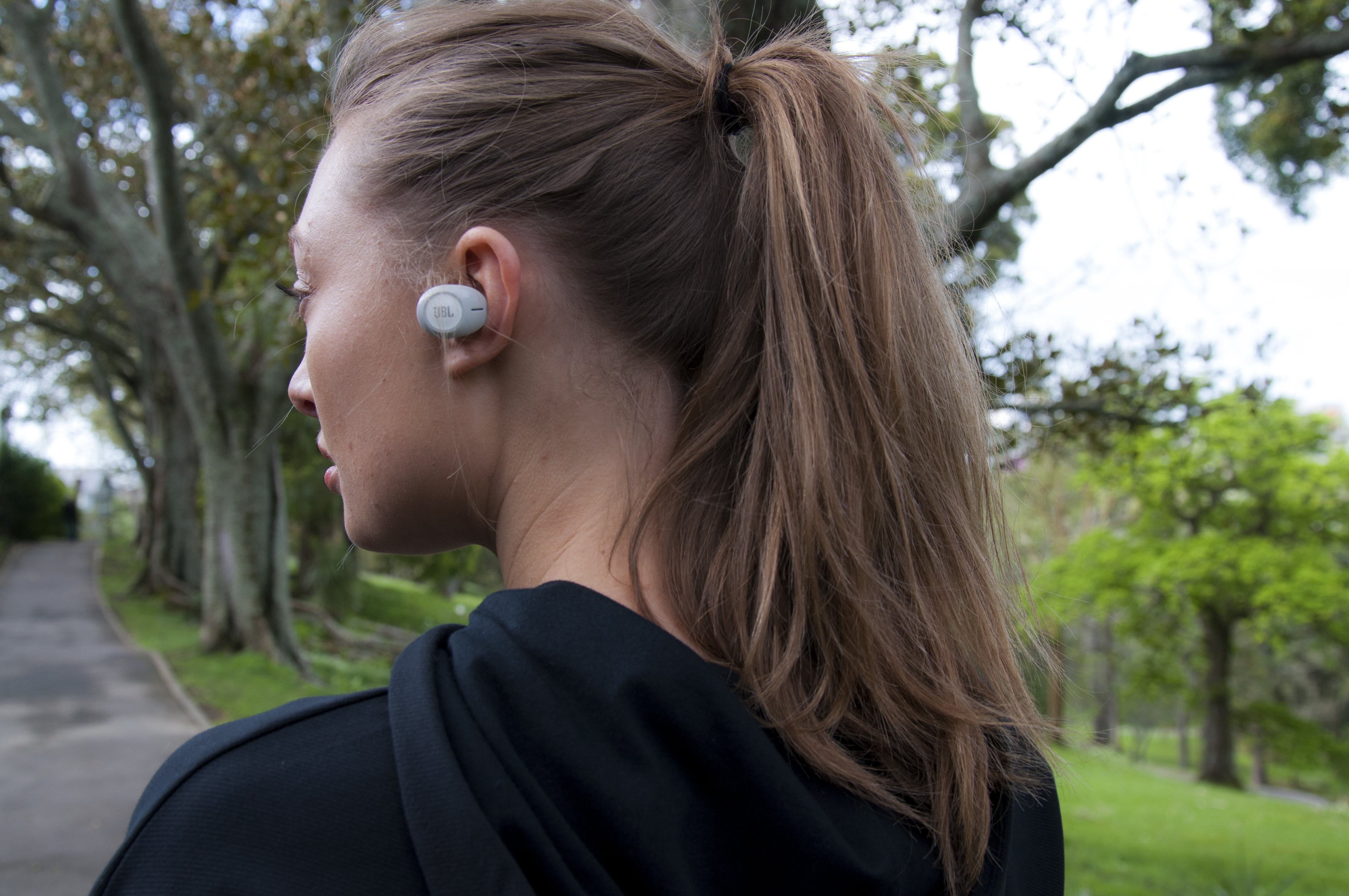 Other features we love: Like all JBL devices, they're ergonomically shaped to ensure long-lasting comfort. They're also equipped with intuitive and handy controls that allow one click access to Siri and Google Now, conveniently located on each earpiece. So you can continue running, while running errands and basically just owning life with every step.
@JBLAUNZ
Model Esther Cronin
Photography by Amber Baker
Entry is open only to New Zealand residents only. No responsibility is taken for lost, misdirected or incomplete entries. Entries are limited to one per person. This promotion commences 4th of October and ends 11th of October. By registering their details, entrants give permission for Remix Magazine (LP) NZ and JBL NZ to post, email and mobile text message updates. The prize package must be taken as offered and is not exchangeable, transferable or redeemable for cash. Anything not specified in these terms and conditions as being included in the prize package is excluded. The winner will be contacted via email. The promoter is Remix Magazine (LP) NZ, 65 Ponsonby Road, Ponsonby Auckland.