The Caker's Black Sesame and Matcha Cookie recipe
By Jordan Rondel – The Caker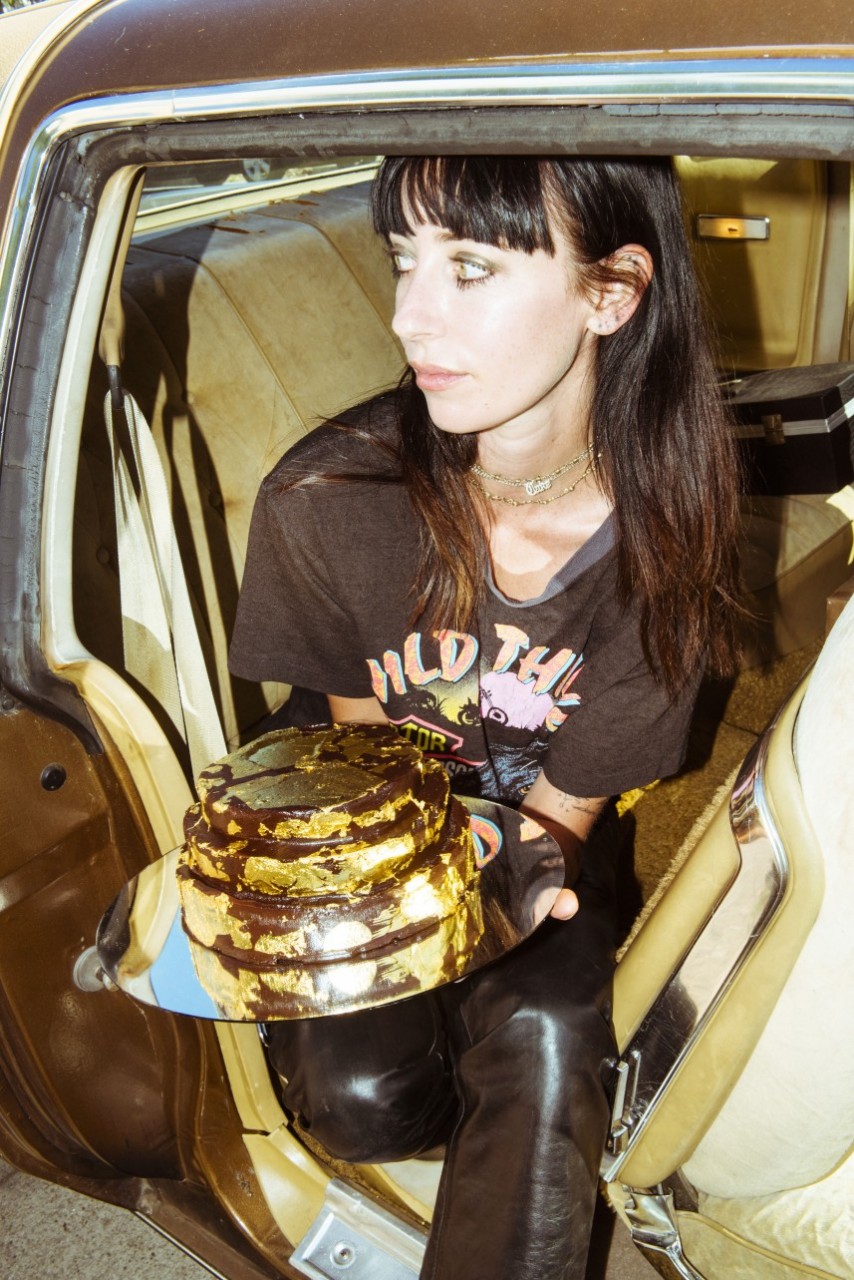 Jordan is a brand ambassador for Kenwood New Zealand who are currently celebrating the launch of their new limited edition range of kMix Metallics.


These cookies are moreishly soft and chewy in the centre, but crispy around the edges – the best kind of cookie. It's fine to use a culinary grade matcha in this recipe, rather than ceremonial grade. Best made in a Kenwood kMix Kitchen Machine.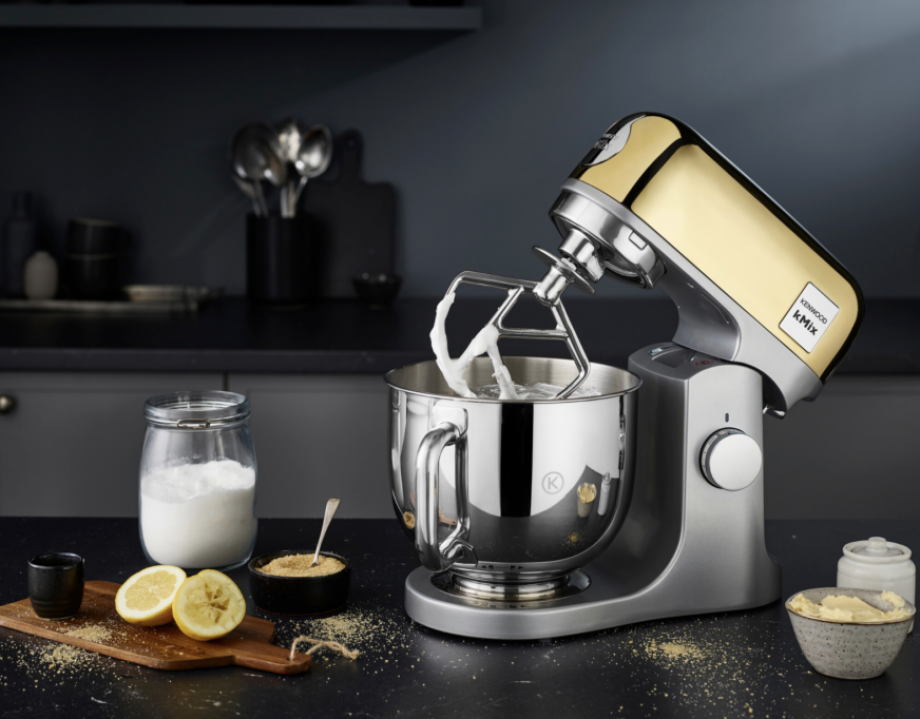 Makes 24 cookies
For the cookies
115g (1 stick) unsalted butter, softened 150g (5.3oz) caster sugar
3 tsp matcha powder
1 free range egg
180g (6.3oz) plain or spelt flour
1⁄2 tsp baking soda
1⁄4 tsp baking powder
Pinch sea salt
2 tbsp black sesame seeds
For the glaze
60g (2.1oz) icing sugar 1⁄2 tsp matcha powder 11⁄2 tbsp milk
For the decorations
1 tbsp black sesame seeds
1. In the bowl of your Kitchen Machine, cream together the butter, sugar and matcha until smooth and fluffy. Next, add the egg and mix until incorporated.
2. In two parts add the flour, baking soda, baking powder, salt and sesame seeds. Mix until just combined, taking care not to overmix.
3. Form the dough into a ball and cover in plastic wrap.
4. Refrigerate for at least an hour.
5. Preheat oven to 170°C / 340°F on fan bake. Line two baking trays with baking paper.
6. Use clean hands to roll the dough into walnut- sized balls and place each onto the trays at least 4cm / 11⁄2" apart.
7. Bake for 13-15 minutes, until the edges of the cookies are lightly golden.
8. Allow the cookies to rest on the baking trays for five minutes before transferring to a wire rack to cool.
9. Meanwhile, make the glaze. In a small bowl mix together the icing sugar, matcha and milk.
10. Using a fork, drizzle the glaze over the cooled cookies and finally scatter over the sesame seeds.
Serve at room temperature. Store, once the glaze has set, in a cool, dry place in an airtight container for up to a week.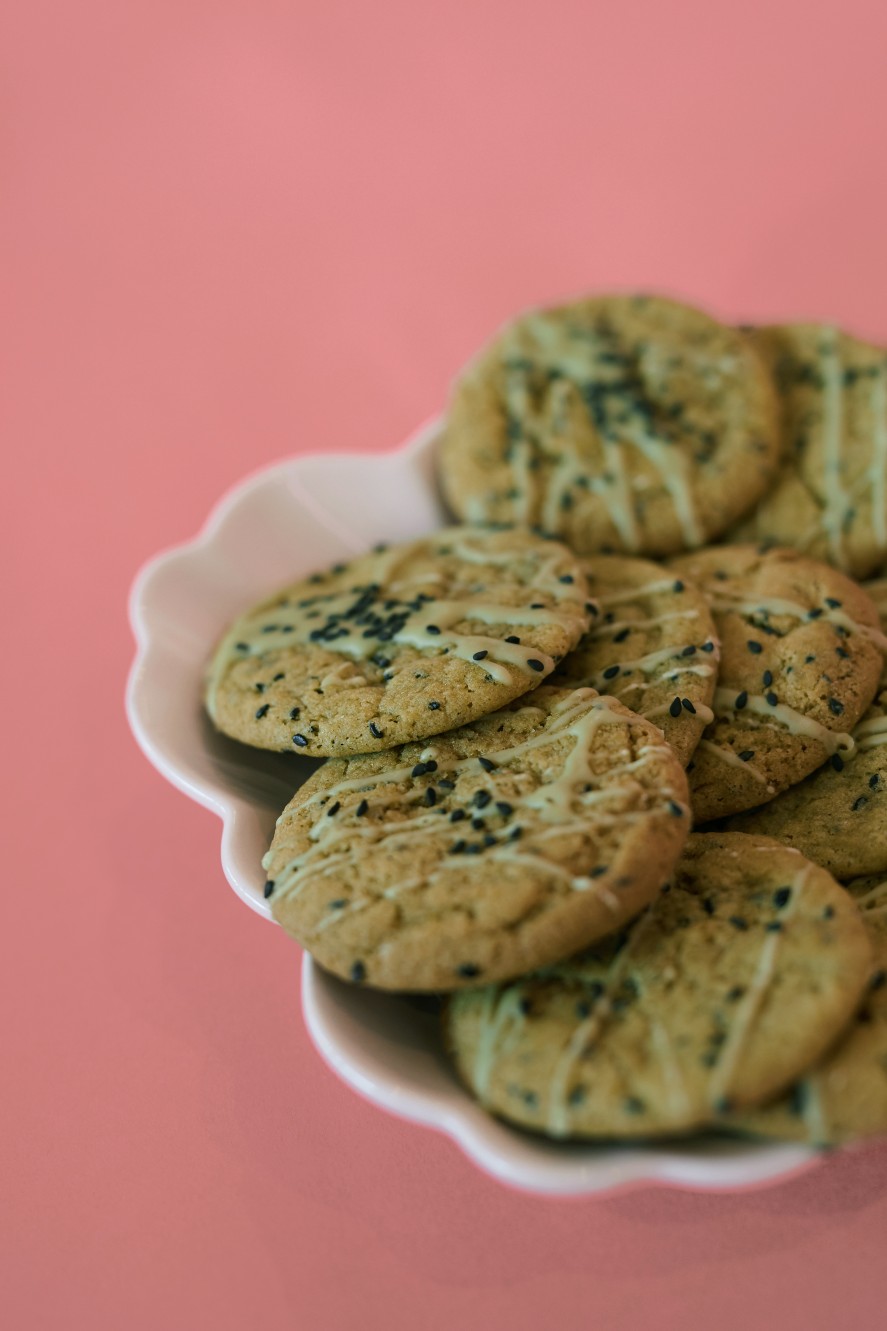 For more recipes and inspiration visit https://www.kenwoodworld.com/en-nz and https://www.thecaker.co.nz/