The Remix team's festive season survival kits
Christmas is cause for celebration. It's a time to let our hair down at the work Christmas party, catch-up with friends and family and indulge in festive fare – and deservedly so, especially after the year we've all had.


It's our favourite time of year at Remix HQ, but wellness-wise, it's definitely the most testing of seasons. We get a little less sleep than usual, enjoy a few more treats than normal and our typical exercise regime goes out the window.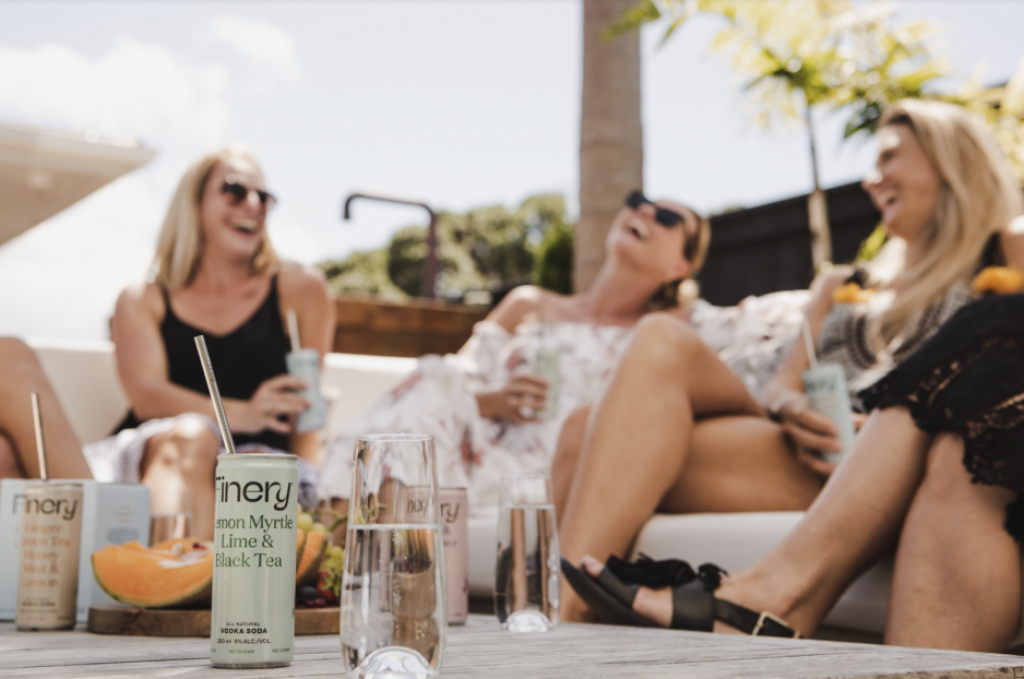 'Tis the season to overindulge but thankfully we're seasoned professionals. It's not our first rodeo when it comes to surviving the Christmas festivities. Check out the Remix team's festive season survival guide below…
Amber, Editor
Crossbody bag
Balancing a flurried hurricane of work events and social obligations is made a whole lot easier with a crossbody bag. It's a gamechanger when you're on-the-go or balancing shopping bags, and means you don't leave anything behind.
Cleanser
Wearing a full face every day during the festive season means a hard-working cleanser is a must.
Umbrella
Keep a small umbrella in your car at all times - you'd be surprised how many times a sun shower can catch you off guard at a wedding or birthday celebration!
Sunscreen
Obviously, sunscreen is a MUST for everyone during summer, but this season I'm going to try out cleaner formulas like Emma Lewisham's Skinshield.
My favourite Finery flavour is…
Finery Vodka Soda - Ginger Green Tea Honey Mint & Lemon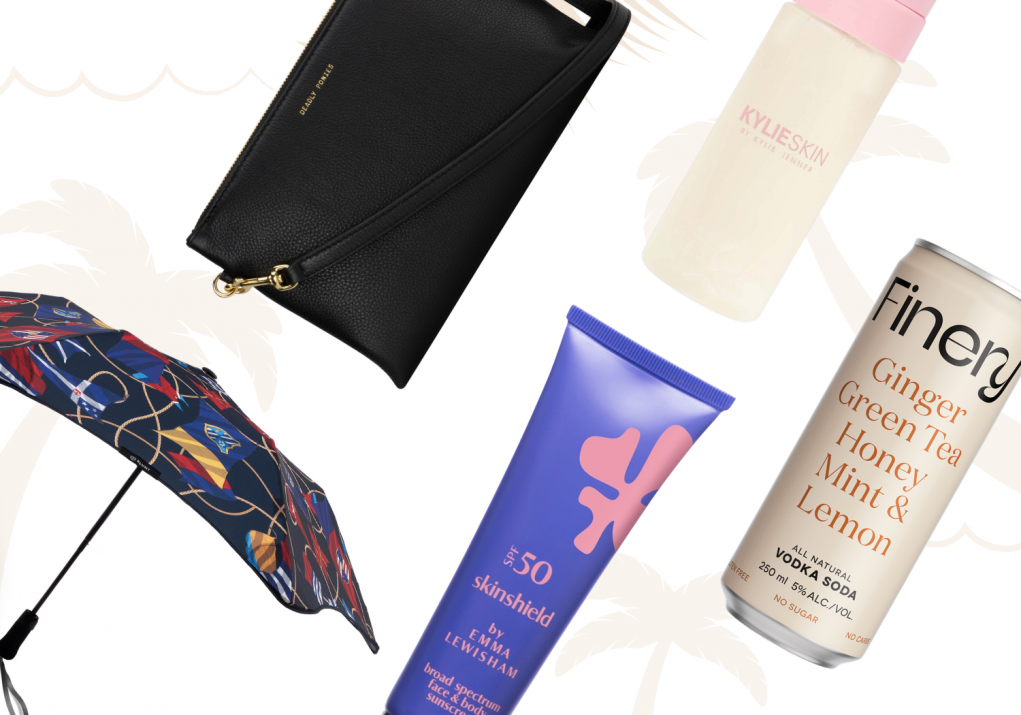 Erin, Digital Director & Deputy Editor
Mascara
It's not uncommon for me to be asked, 'are you ok?', when I'm not wearing mascara. A mascara that lifts my lashes (AKA makes me look more awake than I am) is a must.
A good SPF facial sunscreen
A minimum SPF30+ base is a non-negotiable during summer. This is always the first step in my morning routine. I wear makeup most days so a lightweight formula that wears well under is a must.
Vitamins
I've got a bit of a pharmacy on my desk right now (thanks to a vitamin subscription) but there's a couple of extra crucial vitamins for right now. During the festive season your digestive system can take a bit of a beating. I take probiotics and vitamin B daily to help support this.
A low-sugar alcohol alternative
It's great to have healthier alternatives to typically sugar-laden premixes. At the moment, I'm really enjoying the new Finery Sparkling Dry Gin with Black Currant, Blood Orange, Rosemary and Chilli. The depth of flavour and hint of chilli, rival a bar-made cocktail!
Skincare
Somehow, without fail, I always remove my makeup and slather on skincare each night – even after a late night. Trust me, a good skincare routine is the best way to fake eight hours sleep. If you're prone to skipping this, make it as mindless as possible by using a multi-tasking product like re.skin's multipurpose re.form serum.
Collagen
Yes I'm on the collagen bandwagon. I feel like the health of my nails, skin and hair has improved 10 fold since taking it!
My favourite Finery flavour is…
Finery Sparkling Dry Gin - Black Currant, Blood Orange, Rosemary and Chilli.

Jiwoo, Content Producer
Drink bottle
During the festive season, I refuse to leave the house without a drink bottle. An insulated bottle that keeps cool all day is essential.
Face wipes
Cleansing wipes are a lifesaver after a night out when you're feeling too lazy to carry out your full 10-step skincare routine. I always manage to take my makeup off before going to bed even if I'm not in my best state!
Touch-up compact
Thanks to the humidity my makeup doesn't stay in-tact all day, so I fix it up with innisfree's No-Sebum Mineral Pact.
Lipstick
No festive look is complete without a swipe of lippy.
Some spice!
Finally, my go-to hangover cure is anything with a bit of spice. When in doubt, I always reach for my spicy 2-minute noodles with an egg on top. It works!
My favourite Finery flavour is…
Finery Vodka Soda - Lemon Myrtle Lime & Black Tea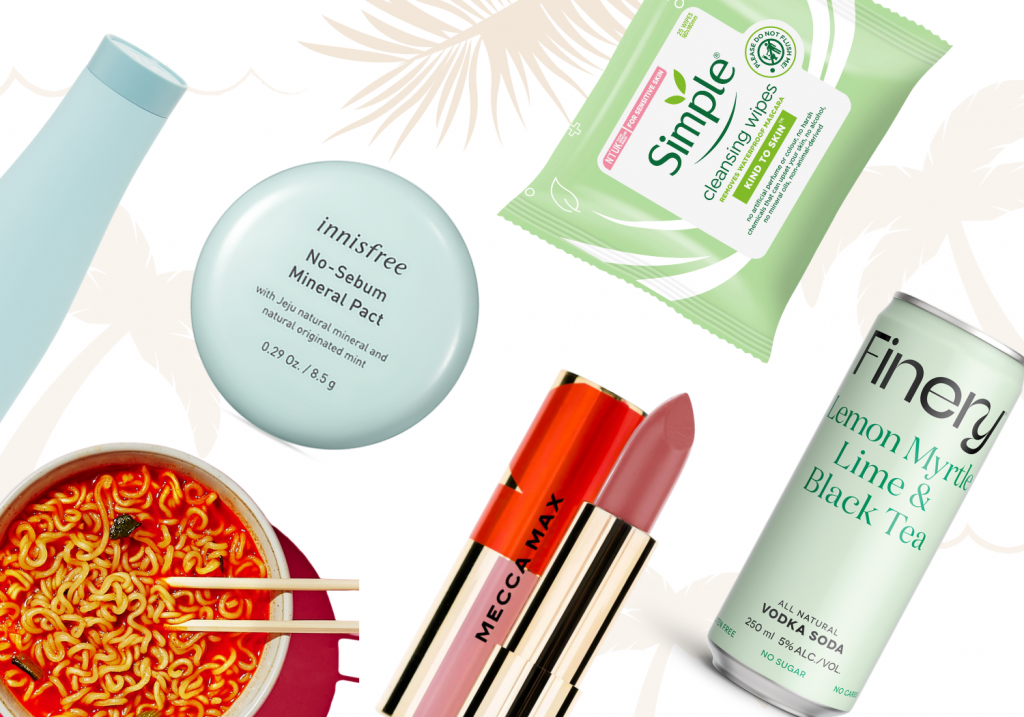 Portia, Editorial Assistant
Lip balm
My number one handbag must-have is lip balm, especially in summer! My current go-to is Glossier Mango Balm Dotcom, it smells and feels divine.
Sunglasses
Sunnies are my favourite summer accessory. There's nothing worse than turning up to a backyard BBQ in the sweltering sun and forgetting your sunglasses. This summer, I'll again be wearing my trusty Ray Ban's 1971 - they're so light and go with everything!
Scrunchies
Another essential I can't leave the house without 'just in case' is a hair-tie. I'm loving the scrunchie comeback at the moment! They leave your hair crimp-free and don't pull on the hair during festy season.
Hat
Next to the sunscreen, you'll also find a hat in my holiday travel bag for double protection. I've had my eye on the Nonna Bucket Hat for a while…*links to Santa*
Water
H2o is probably the most obvious, but forgotten, festive season essential. I always have a water bottle on me throughout the day, especially if I'm drinking alcohol. I try to steer clear of single-use plastic so am using a reusable stainless-steel bottle at the moment, which also keeps water ice cold.
My favourite Finery flavour is…
Finery Vodka Soda - Grapefruit Cucumber & Mint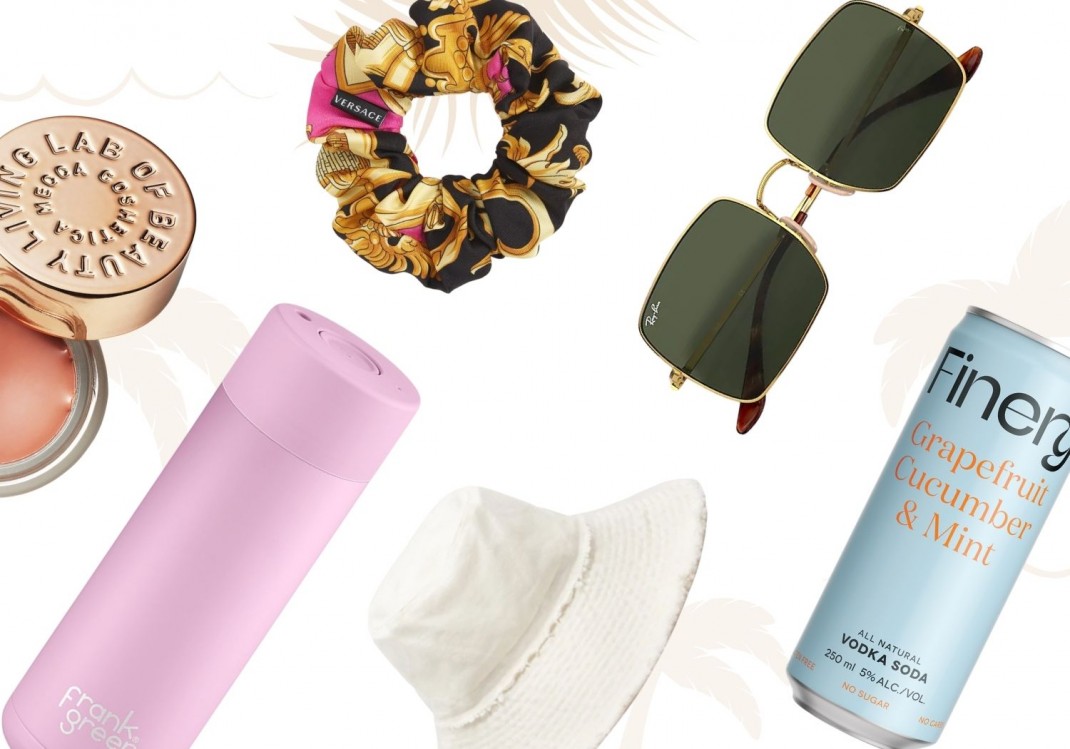 Tim Phin, Founder
Sunglasses
I like a classic shade that's timeless.
Wallet
Obviously. Here's to not losing it this festive season!
Sleep support
With social events – both work and personal – well and truly kicked into gear, I've had many late nights and there's no end in sight…yet. I take some form of sleep support vitamin daily. At the moment I'm having Swisse Ultiboost Sleep.
Finery 0% Alcohol Free Sparkling Cocktails
With back to back commitments coming up it's great to have a zero alcohol alternative on hand for in between drinks. I like that Finery's 0% Cocktails are refreshing, taste great and super convenient to take to social gatherings – I'm liking the Grapefruit, Cucumber & Mint.
A burger
I'd like to say this is just a festive season habit but Burgerfuel is quickly becoming part of my weekly routine…especially after a late night.
My favourite Finery flavour is…
Finery Vodka Soda - Vanilla & Elderflower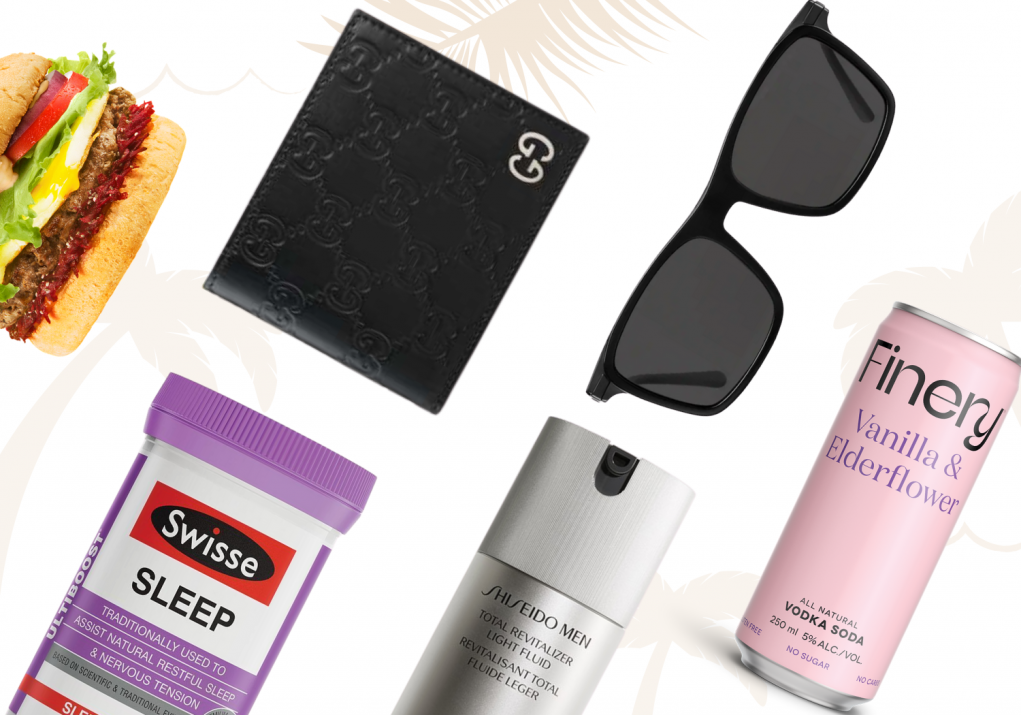 Jono Moss, Business & Partnerships Manager
Hangover cure
Hold the Powerade and pie, the best kept secret when it comes to hangover cures is Arepa's Neuroberry. It is honestly a miracle on dusty summer mornings.
Moisturiser
Nothing beats slathering the skin in moisturiser after a long day in the sun. My skin cops a lot during summer so I've got Triumph & Disaster's Gameface Moisturiser to thank for the heavy lifting and repairs.
Sunscreen
I like sunscreen that goes on easy and doesn't feel sticky. A bonus if it's also sustainable and reef-friendly.
Sunglasses
Absolute summer necessity. Really vibing the Chimi Timeless #004 Sunglasses - the perfect finishing touch to your festy outfit.
My favourite Finery flavour is…
Finery Vodka Soda - Grapefruit Cucumber & Mint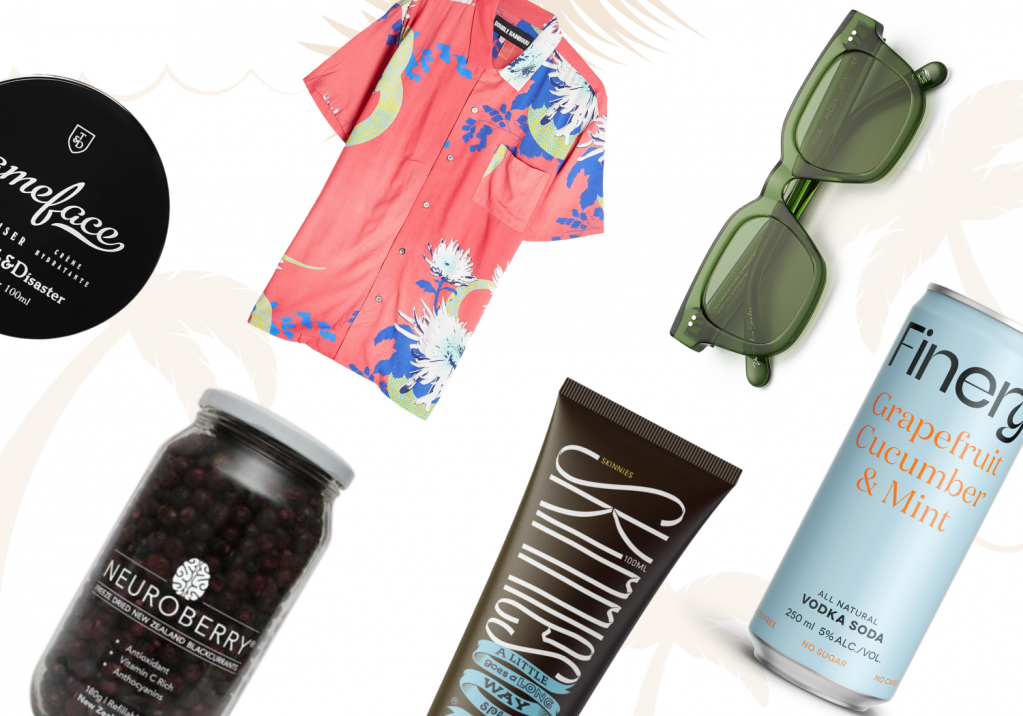 About Finery
Finery Cocktails are a premium selection of lightly alcoholic cocktails, free from sugar, carbs, gluten. Unpasteurised to capture the taste of every delicious natural element in all its glory, they're the perfect, guilt-free refreshment to sip on this summer.