New Zealand's best secret lodges
With summer quickly approaching, holiday plans are starting to take shape. We find ourselves pretty lucky in this country; a weekend adventure can be found at the last minute, and a new beach spot can be found entirely by accident. New Zealanders are also pretty lucky in our accomodation choices. From quirky lake-side retreats, to foliage-filled forest getaways, we have the most diverse opportunities for a reclusive trip away. Take a look at a few of our favourite places:
Whare Kea, Wanaka
With Lake Wanaka at the doorstep, and the Southern Alps lain dramatically to the rear, Whare Kea draws all kinds of adventurers. Those looking for luxury and a chance to hideaway among New Zealand's natural wonders have found a deep love for this homestead. The space is dressed with a mix of modern and antique furniture, artwork by local artists, bare wooden surfaces and light-drenched spaces.
Whare Kea began with the Myer family of Melbourne (the founders of those very large department stores across Australia), who fell in love with Wanaka's beauty. Captivated by the area, the family built the lodge to blend in with the surroundings, and have welcomed travellers ever since.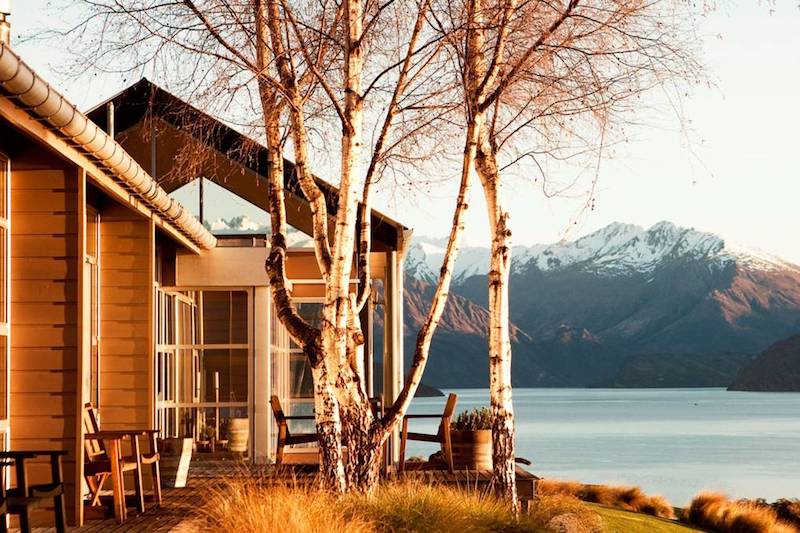 Delamore Lodge, Waiheke Island
You could be forgiven for mistaking this hidden gem for a Mediterranean beach house, or a sunny European holiday home. But this lodge is situated on our very own Waiheke Island. The home of fine wine, blue skies and summer days, Waiheke is a popular spot for all holidaymakers. Along with bay views and an infinity pool, guests are also treated to meals created by on-hand chef, Aaron Smith. Delamore is also shaped as a traditional Maori fish hook, the Matau. The lodge has been created with the earth in mind, as the structure is actually carved into the Owhanake Bay hillside.
Check out Delamore Lodge here.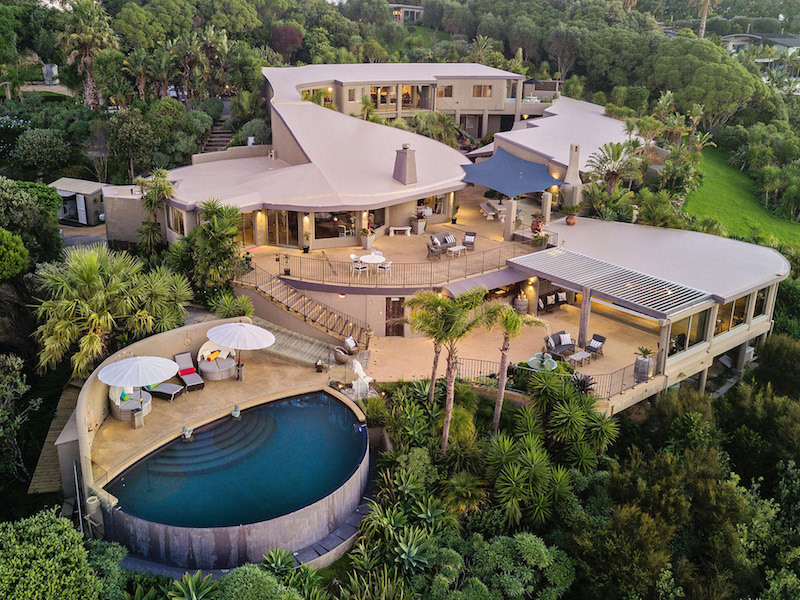 Scrubby Bay, Akaroa
If the terms secluded and isolated set your imagination alight, then Scrubby Bay could be the place for you. This lodge is the perfect excuse for a romantic hideaway adventure, or a chance to get amongst New Zealand's wild outdoors with thirteen of your friends. The lodge can take up to 14 guests, and features a private pool, spa and chef. While the area can be prone to stormy seasons, the summer months allow the lodge to come into its own. However, the trip to and from won't be easy: to reach Scrubby Bay you'll either have to arrive by helicopter, or by 4WD!
Find more about this hideaway here.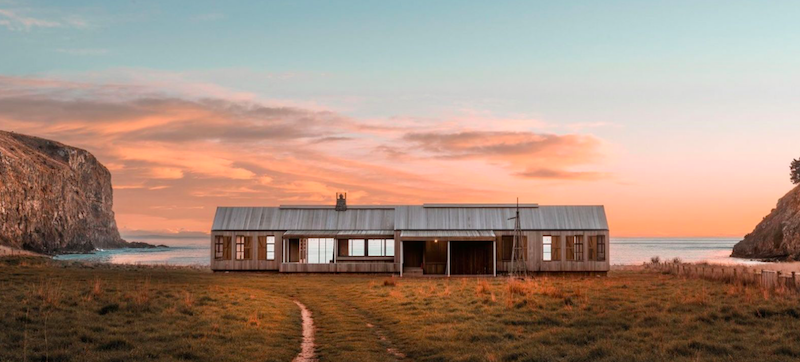 Huka Lodge, Taupo
Huka Lodge exudes grandeur, with fine furnishings and an air of sophistication. If you're less after a wilderness retreat, and more in search of a weekend of stylish relaxation, your next trip could be to Taupo. The lodge found its feet as a fishing camp in the 1920's, which then attracted a range of celebrated A-listers. Bringing a modern flare to the history of the house, today's owners have reimagined the home's past for today's guests. From the look, feel and even flavours of the house (guests are treated to an in-house chef), guests are treated to a stay unlike any other.
For more on Taupo's hidden gem, head here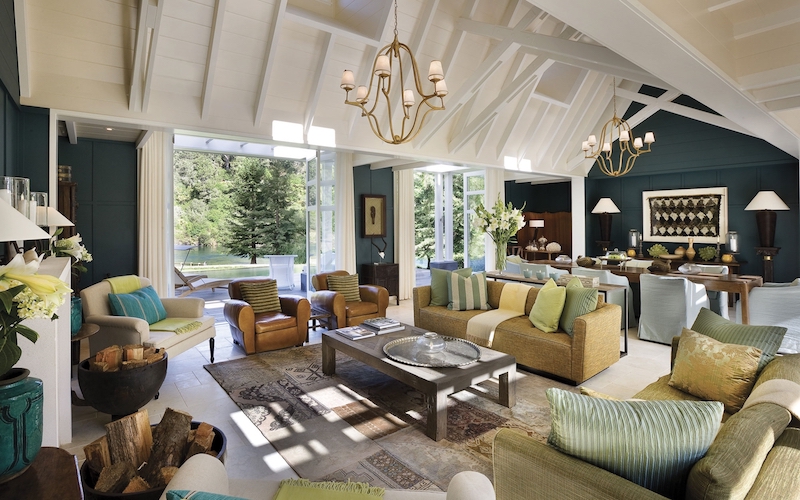 Imagery by Whare Kea, Delamore Lodge, Scrubby Bay and Huka Lodge.