Remix Recommends April 2021: Everything you need to know
Welcome to Remix Recommends – a round-up of all the coveted launches, hottest events and need-to-know news in New Zealand. Each month, we'll be bringing you the latest and greatest across fashion, cuisine, culture, beauty, technology, music and more. Keep checking back as we'll be updating this regularly as news comes in too.
With new products dropping at dizzying daily rates and an overflowing events calendar already, we've done you a solid and rounded up the best of the best.
Whether you're looking for something different to do this weekend, to upgrade your wardrobe or keep up with the beauty play, we've got you…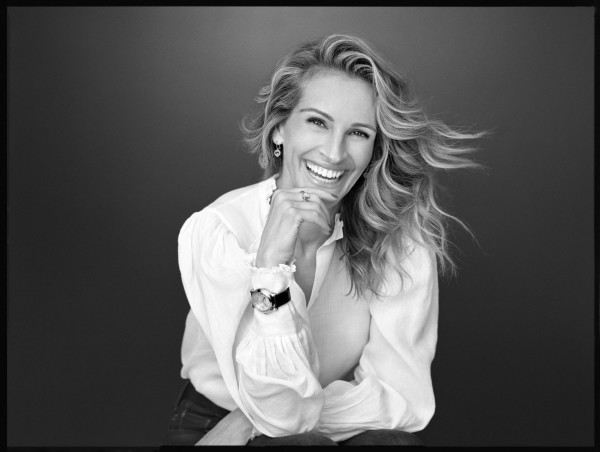 The Happy Diamonds collection of watches and jewellery from Chopard is an icon. Created in 1993 by Chopard's Co-President and Artistic Director, Caroline Scheufele, the Happy Sport watch finds in Julia Roberts' communicative energy and sunny gracefulness a triumphant embodiment of its values: Joie de Vivre and free-spirited charm. Now, Chopard has launched two new Happy Sport watch models and a collection of Happy Diamonds and Happy Hearts jewellery. Says Caroline Scheufele about the concept of Joie de Vivre, which the brand is underscoring with the Julia Roberts campaign and the new timepieces, "I am convinced that a positive attitude attracts well-being and happiness for oneself and for others. One smile, just one smile, is enough to be happy and to bring joy to those around you. It's a virtuous circle: it costs nothing, yet it spread so much good."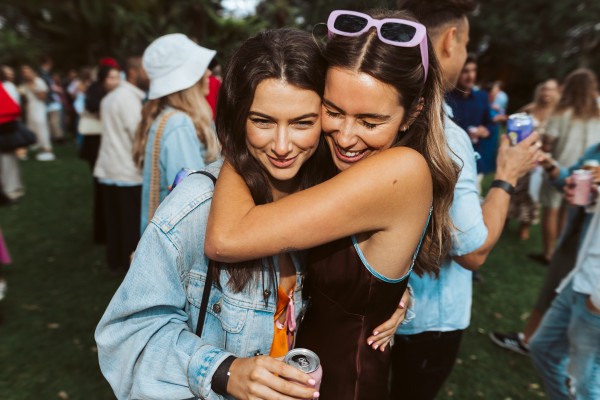 Just when flying internationally felt like a distant memory (or dream!), finally, at long last, it's on the horizon! Bid farewell to FaceTime and DMs and say g'day to your loved ones face-to-face. To get you even more psyched for this announcement, our buddies at Pals, AKA the ultimate party accessory, have your chance to win one of five return flights between either Aotearoa and Australia. This is not a drill - it's Pals' biggest giveaway. Ever. Get ready to mark your calendars and schedule your out of office! Be sure to have a carry-on handy too, as your prize will include a Pals merchandise pack for you and your plus one. So, what are you waiting for? Head to @drink_pals to enter!

Get groovin' at the Pacifika Festival 2021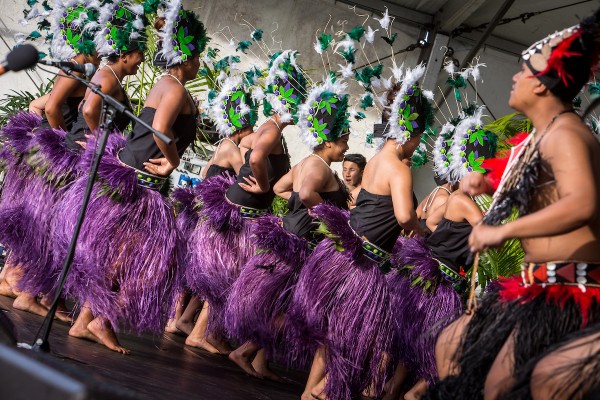 Experience the culture and the flavours of the Pasifika this April at Mt Smart Stadium. Pasifika Festival 2021 will be kicking off for two eventful days on April 10th and April 11th. This year, the festival will feature eight different villages, and nine Pacific Island nations will be represented. Get amongst the hundreds of local performers, live music, dance, cultural activities, storytelling and food that's unique to each culture.
When: Saturday 10 April - Sunday 11 April
Where: Mt Smart Stadium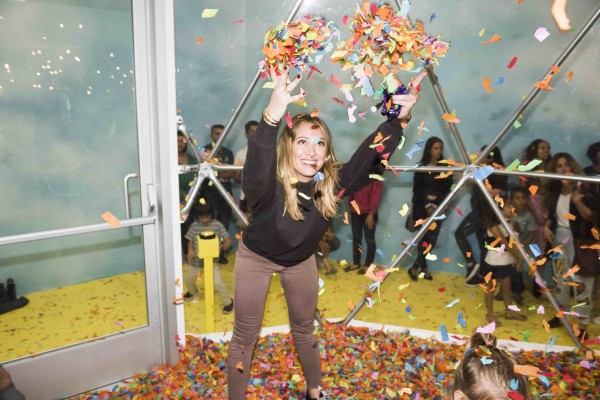 After its success in Los Angeles, Chicago, Toronto, Boston, Las Vegas and Philadelphia, the pop-up phenomenon HAPPY PLACE is opening its doors to Auckland. Dubbed the 'world's most Instagrammable exhibit', the vibrant and multi-sensory showcase will be accessible to the public from the 17th of April at Spark Arena for a strictly limited season. Immerse yourself in whimsical experiences like the world's largest Confetti Dome, a giant rainbow complete with a jumpable 'Pot of Happiness' and a wildly popular Cookie Room. Word on the street is, this time around, HAPPY PLACE will also be unveiling unique features with a Kiwi twist. Turn that frown upside down and get your tickets now as they're bound to sell out stat.
When: 17th of April
Where: Spark Arena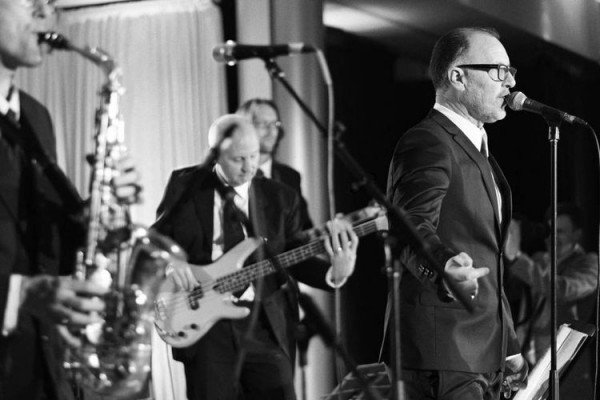 Mark your calendars! Bring on the most anticipated event of the season, Harbourside's Masquerade Ball. Greeted by G.H. Mumm Grand Cordon on arrival, it's glitz and glam from the get-go. The highlight of the night is without a doubt the freshly shucked oyster and sashimi bars, take your pick from natural Te Matuku Oysters with apple mignonette or grilled Te Kouma oysters with ponzu (or have both). Then, make your way to the raw bar, brimming with everything from yellowfin tuna and kingfish to freshly made sushi rolls and torched to order Big Glory Bay Salmon. And, that's just the opening act, following this is a two-course seated dinner, then a night of dancing set to Peter Urlich on the decks, plus an after-party.
When: Saturday 24th of April
Where: Harbourside Ocean Bar Grill, 99 Quay Street, Level 1, The Ferry Building, CBD, Auckland
Tickets: $165 per person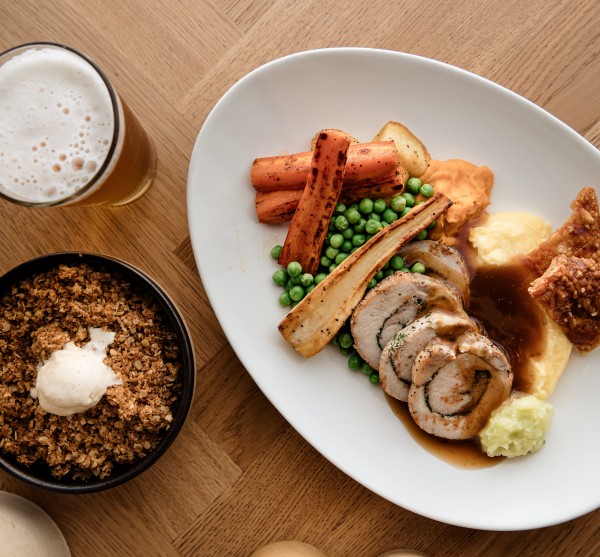 This Anzac Day, Good Spirits Hospitality will be offering a special Sunday roast plus a pint and apple crumble to accompany to commemorate those who served in the Australian and New Zealand forces. Find the friendly staff wearing poppies with donation boxes across their sites to help the RSA. The RSA are on a mission to provide all current and former service personnel and their families to get the support they need. Share this heartfelt day with with your loved ones - lest we forget.
When: Sunday 25th of April
Where: Botany Commons, Cock & Bull (Hamilton), The Cav, Citizen Park, Danny Doolas, Doolan Brothers Newmarket, Doolan Brothers Ellerslie, O'Hagans & Union Post.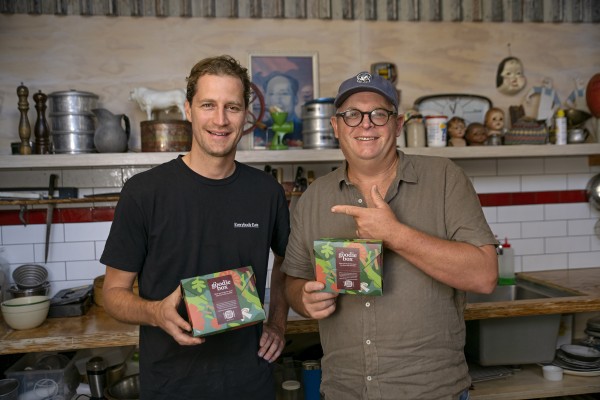 In a world-first, diners across the country will be asked to 'pay' for their leftovers as a not-for-profit organisation, Everybody Eats, launches its new fundraising initiative to help tackle food poverty in New Zealand. How does it work? Making an ongoing effort to feed vulnerable Kiwis, Everybody Eats has created the Goodie Box - think, "doggy bag". For diners who struggle to finish their meals, they will now be able to make a small donation of $5 for their very own Goodie Box to take their leftovers home. As simple as a QR code, simply scan from the box and voilà! With your Goodie Box, tomorrow, when you eat, so will they.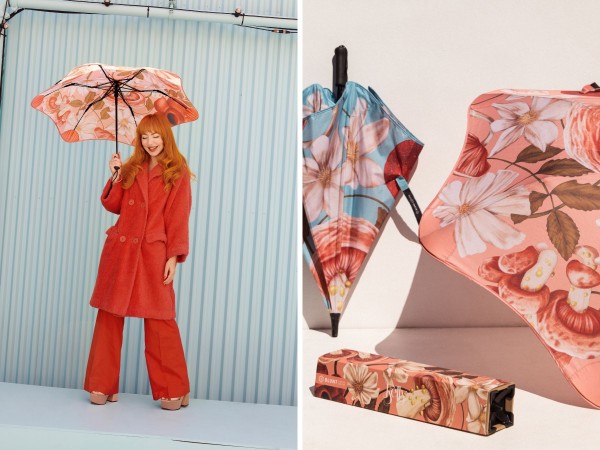 Beloved Kiwi illustrator Kelly Thompson and BLUNT have collaborated just in time to see you through the wet season. Rainy days have never looked prettier, with hand-sketched, beautiful wildflowers and whimsical mushrooms. Drawing inspiration from her local farmers' market during Melbourne lockdown (Kelly's current base), the design reflects the iconic illustrative style she's now renowned for. The BLUNT + Kelly Thompson print will be available to purchase online from the 8th of April, retailing at $129 for the BLUNT Metro and $139 for the BLUNT Coup.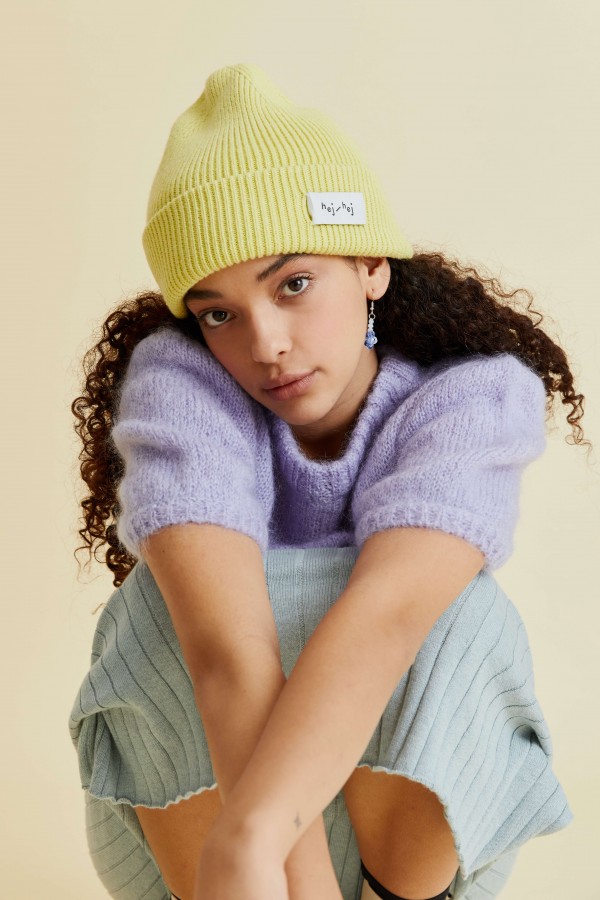 The biggest knitwear drop for the year, Goodie Two Hues Drop 2 is a colourful compilation of all hej hej's best knit bits. A mix of new styles and old favourites (Moon Trooper, Undercover Lover and Layer Cake), the collection features three different yarn blends – 95% cotton 5% cashmere (as seen in the
Ribby Libby
from last year), 70% mohair and 30% wool (fluffy knits as seen in previous seasons) and 85% silk 15% cashmere (seen in their
lightweight knits
). Perfect for extending the life of your linens through the winter time, the lighter layering knit pieces are paired perfectly with the heavier knits – just in time for those chilly mornings. The collection also sees the introduction of their first beanie – a welcome addition to hej hej's portfolio of coziness.
Meet BLACKPINK's Rosé - Tiffany & Co's latest global ambassador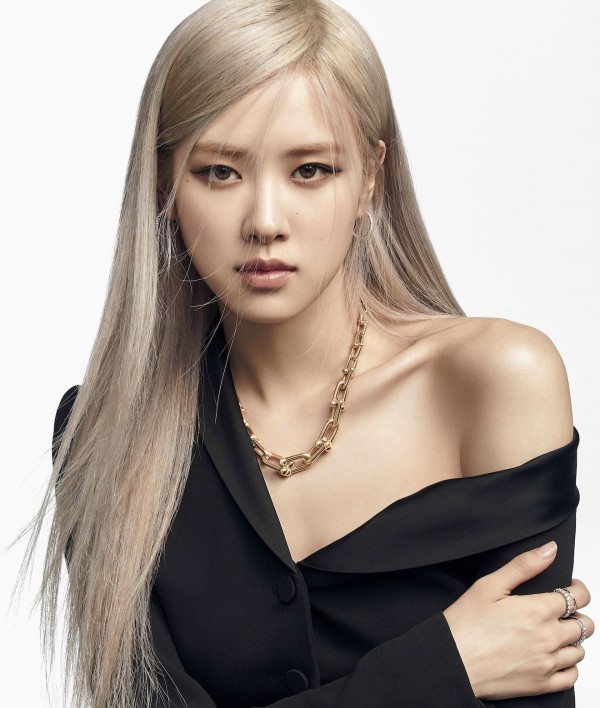 Tiffany & Co. announces solo artist and member of girl group BLACKPINK, Rosé, as its new global ambassador. Rosé, who has become one of the most idolized young women in music and fashion, will debut her new role in the 2021 Tiffany HardWear digital campaign. "I've always loved wearing Tiffany jewellery. To be part of an iconic brand that has been part of my life for a long time makes it that much more special to me," says Rosé. "I am very honoured and excited to be a part of the HardWear campaign and I can't wait for everyone to see it." Based on a 1971 bracelet from The Tiffany Archive and having debuted in 2017, Tiffany HardWear is inspired by the edge and energy of New York City. The campaign highlights the collection's gauge links and industrial shapes— bold designs that play with tension, proportion and balance.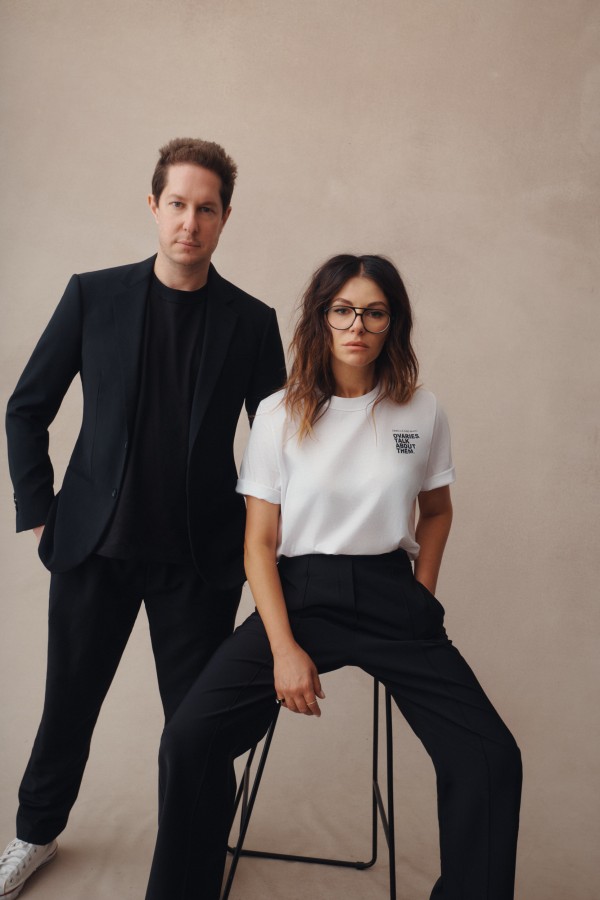 The globally-recognised Australian fashion powerhouse CAMILLA AND MARC has announced its philanthropic campaign "Ovaries. Talk About Them" for the second year. Doing things a little differently this year, the campaign is inviting men to stand in solidarity with women to create a bold and united force to support this cause that's in need of awareness and funding. Today, Camilla And Marc has launched a unisex capsule collection "Ovaries. Talk About them" - a collection that consists of beautiful limited-edition t-shirts and hoodies. More importantly, 100% of the proceeds raised will be going towards the much-needed funding to further develop an early detection test. To date, Camilla And Marc has raised a remarkable $225,000, kickstarting the further development of an early detection test and enabling Ovarian Cancer Research Group to employ two key female scientists to focus solely on this work.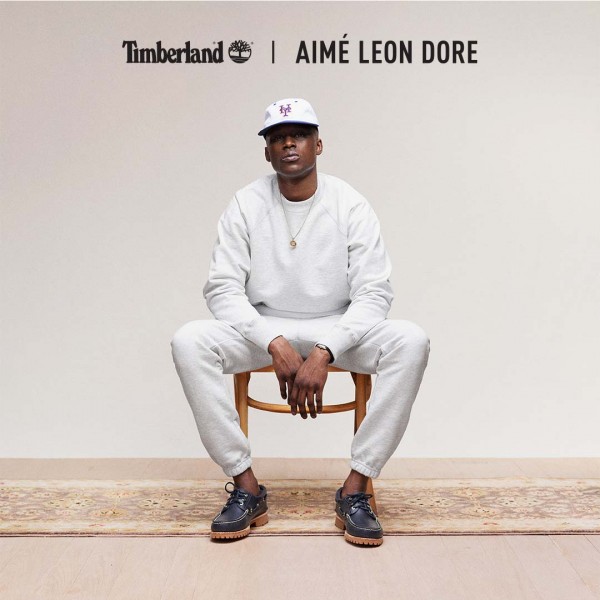 Dropping this Friday Timberland have joined forces with New York-based fashion and lifestyle powerhouse Amié Leon Dore! Using Timberland's iconic 3-Eye Lug Handsewn which launched in 1987 the collaboration has seen this shoe be re-imagined and co-branded in three colourways. This never before seen style has all the craftsmanship of a boat shoe, with the boot lug outsole which gives it a rugged performance for the outdoors. The Timberland x Aimé Leon Dore shoe retails for $300 and will be available exclusively at Timberland stores and
timberland.co.nz
from Friday 23rd April at 9am.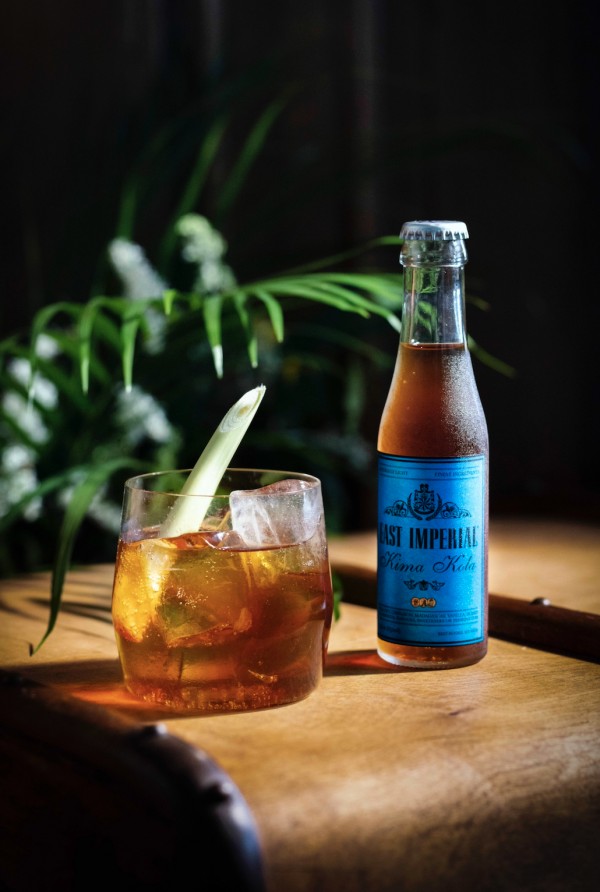 When tasked with a new flavour innovation to add to the New Zealand-owned brand stable, East Imperial decided to take on the task of crafting the perfectly complementary Kola to add to the drinks trolley. With an aromatic blend of cinnamon, clove and nutmeg, balanced perfectly with Madagascar Bourbon Vanilla. Blended with honey and cane sugar it is a naturally lighter option with just the right amount of sweetness to let your premium spirit of choice shine through. To celebrate the new addition to the diverse flavour profiles of the East Imperial range (now totalling eleven non-alcoholic flavours in the East Imperial stable), acclaimed jazz musician and East Imperial collaborator, Nathan Haines has carefully curated a selection of Spotify playlists perfectly paired to each flavour profile in the East Imperial collection of beverages.

After more than two years of design development and company-wide sustainability analysis, Kathryn Wilson has announced her partnership with New Zealand corporate climate action business, CarbonClick. To enhance the CarbonClick partnership, Kathryn Wilson is pre-releasing a new collection of eco-friendly sneakers, aptly named KIND, made with low-impact materials such as recycled leather and recycled plastic bottles. CarbonClick is a New Zealand-founded and run company, offering businesses opportunities to reduce their carbon emissions through offsetting projects to help restore and protect New Zealand forests. Kathryn Wilson and CarbonClick have been working up to this point for the past 12 months by highlighting a customer-driven option through Kathryn's online store where carbon offsets can be activated by the purchaser. Be kind to our planet earth with Kathryn Wilson and CarbonClick today.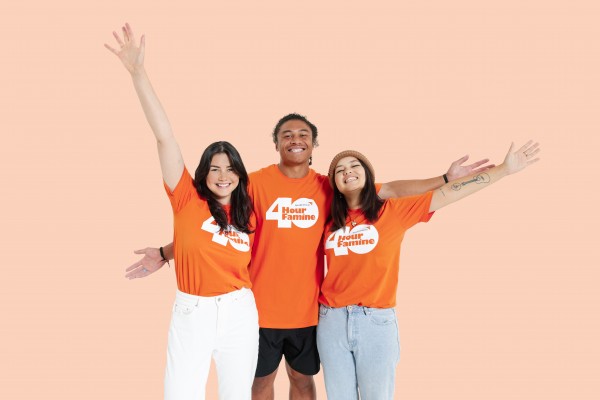 Three of New Zealand's most loved young Kiwis – singer and songwriter Paige Tapara, rugby star Caleb Clarke, and model and body positivity advocate Jess Quinn – have today been revealed as World Vision 40 Hour Famine Ambassadors for 2021. World Vision New Zealand's National Director, Grant Bayldon, says the charity is thrilled to be working with the trio, as this year's World Vision 40 Hour Famine looks to tackle what could be the biggest hunger crisis of our lifetime. "On 25-27 June, this year we'll call on New Zealand youth to help protect children in sub-Saharan Africa from a hunger pandemic, as the fall-out from COVID-19 pushes already vulnerable children and families further into poverty." Join Paige, Caleb and Jess by taking part by living without something you rely on for 40 hours, like transport, furniture, technology or food, and raise as much money as possible while you're at it. Every cent raised will help protect children threatened by the hunger pandemic in sub-Saharan Africa. Sign up at 40hour.org.nz.
Kiwi bridal gown designer launches new sustainable business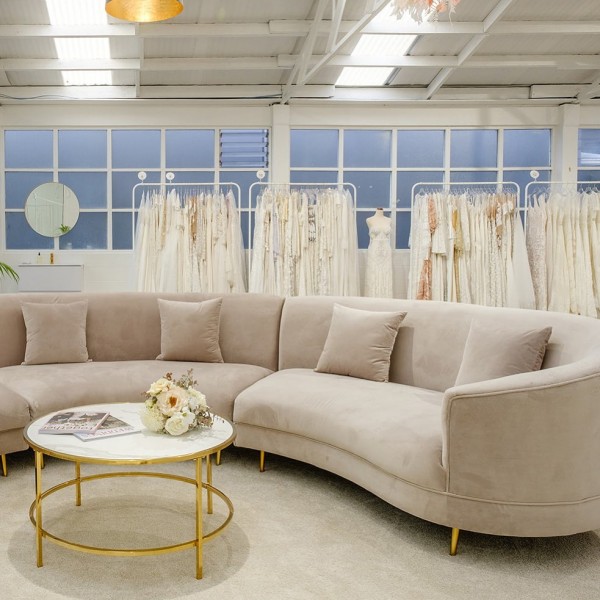 Renowned Kiwi bridal designer, Trish Peng, is taking a step towards sustainability with the launch of her sister brand, Yours Truly. Yours Truly has just opened as a consignment store for brides-to-be to buy or sell pre-loved and sample wedding gowns from not only Peng's own label, but from other designers too, such as Rue de Seine. Getting hitched soon? Head to Yours Truly's showroom, conveniently located next-door to Peng's flagship store on 37 Mackelvie Street, Grey Lynn, Auckland.Peng has also committed to donating $10 from every sale to charity, offering a selection of deserving causes that buyers can choose from including Women's Refuge, Starship Foundation and Breast Cancer Foundation NZ. Walk down the aisle looking lush whilst saving the environment and helping others.



New Zealand's favourite underwear and apparel brand, Jockey has launched their 'Remundies' or 'Reminder-Undies' in partnership with Testicular Cancer NZ. Remundies are 'lifesaving undies' that help to prevent Testicular Cancer by reminding their owners to carry out monthly checks for the signs of the disease. Reminding their owner to check his pair of balls by sending friendly monthly reminders via text messages. To help promote the lifesaving actions that Remundies stand for, the All Blacks and All Blacks Sevens stripped down to their Jockeys as part of their long term sponsorship with New Zealand's favourite underwear brand, Jockey.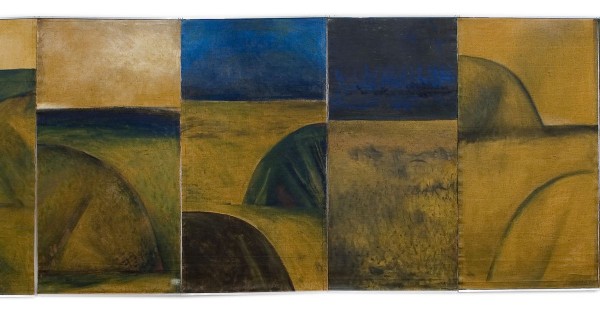 Just like property, stocks, and collectibles, The Art Market is skyrocketing. On Monday 29th March, Webb's held an auction of first-rate artwork with total sales exceeding $1.5 million. Of them, Colin McCahon's Landscape Themes and Variations achieved the top price being hammered down at a staggering $312,325. "Recently the art market has been running incredibly hot. That's seen some very exciting artworks come out of the woodwork. Webb's is proud to have bought some extraordinary art to auction this week." Charles Ninow, Head of Art at Webb's. To view the full catalogue of works for this auction, visit Auctions.webbs.co.nz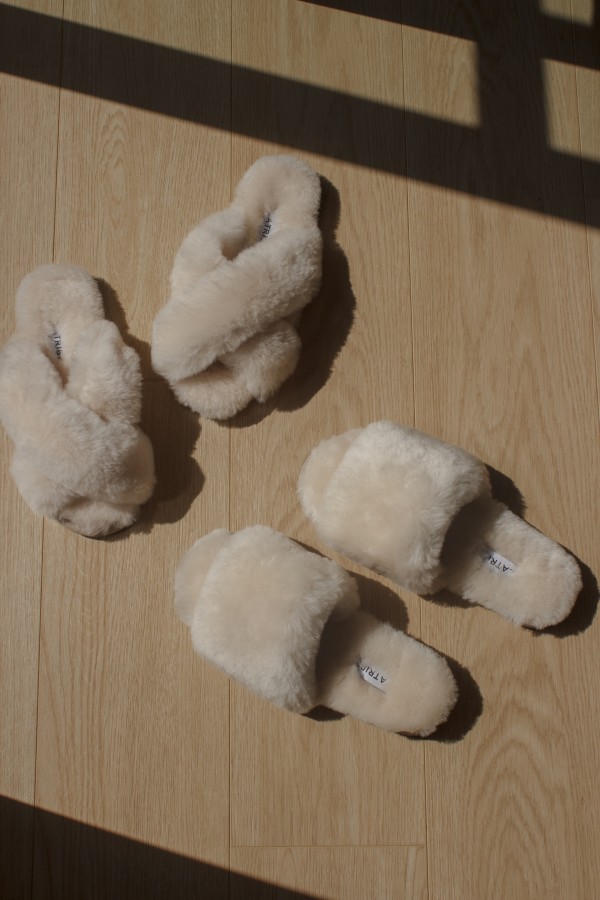 The sell-out slippers that graced our at-home wardrobe have made their return to our shopping carts. Available in eight colourways including the bestselling Ivory, Black and new shade Cinnamon - we'll take all eight thanks. La Tribe has also brought back the silk socks to add a sprinkle of luxury to your everyday. Crafted from silky soft yarn with a touch of cashmere, they are a splendid trans-seasonal accessory. A sublime accompaniment to snuggling up, the bed socks are a must-have for the cooler months to come. *Adds to cart before they're all gone.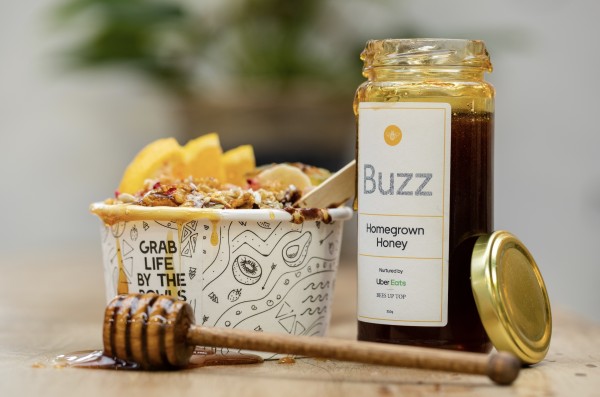 Urban beekeeper Jessie Baker from Bees Up Top has joined forces with local restaurants and Uber Eats to create a special batch of homegrown honey, in the hopes to save our dwindling bee population. To kick-off, four local restaurants have launched their specially curated menu items available only on Uber Eats. Enjoy Boy & Bird's crispy honey glazed broccoli and cauliflower or Happy Boy's chicken and honey waffles. Bowl & Arrow will also be offering their Buzz-Ilian Bowl and for those who are craving something a bit on the sweeter side, Moustache Milk & Cookie Bar will have a special Beehive Cookie on offer. You can also support the bees by heading to the four restaurants that will be selling bespoke honey jars with seed kits. With each honey jar purchased, you will be able to plant your very own 'bee buffet' in your gardens to keep the bees buzzing.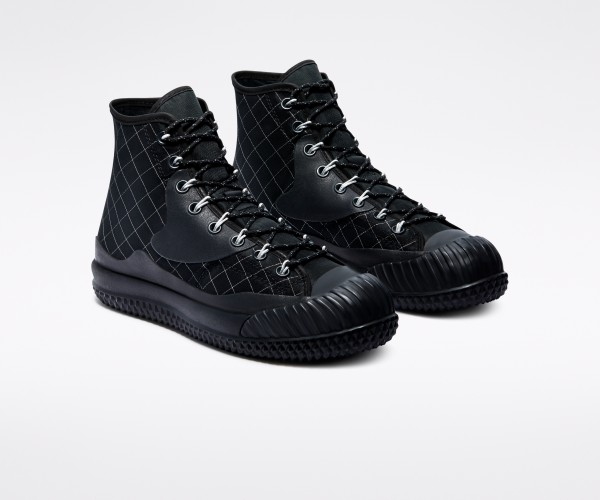 Pioneers of underground style Slam Jam have pulled inspiration from the outdoors to create a distinct and modern Bosey MC Hi. Made with Lurex ripstop, it reimagines the utilitarian classic with the look and feel of adventurous lifestyles. ELements of technical gear come together to create a street-ready design: the material of jackets, weather-ready rubber and 'hi-vis' reflective details. Featured in all-black, the Slam Jam Bosey MC brings a rebel spirit to outdoor style.
All Good introduces NZ's greenest bananas

Being New Zealand's number one most popular grocery items, it only makes sense to be having the best of the best. All Good is now providing us Kiwis with a carbon-free option for our daily diets - banana smoothie anyone? If that doesn't get you grabbing those nana's into your shopping baskets, hear this. All Good's bananas are certified carbon neutral as well as being Fairtrade certified and the brand itself holds a long history of being leaders in the sustainable and ethical field. Whether it's for your next lockdown banana bread sesh or your morning smoothies - they're the only bananas you need.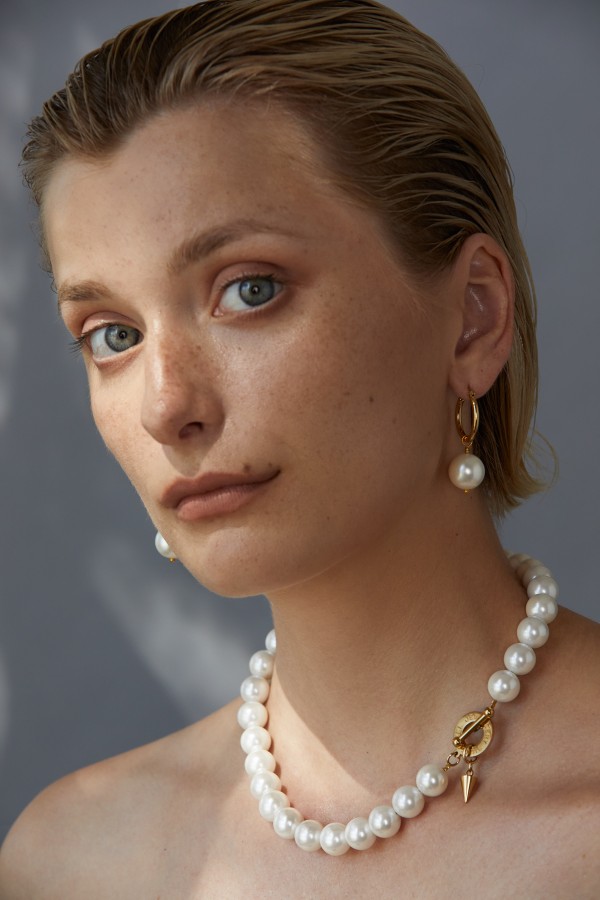 For the AW21 campaign, Silk & Steel are relaunching its top-selling hardware from past jewellery designs in Revival, a collection of new versions of brand favourites. Silk & Steel's roots in bespoke and reworked found jewellery, and the brand's ever-present elements of juxtaposition are woven through the collection. Launching in two drops, the first Core pieces of past collections are reworked and Jacqui O's pearls are amplified – bulbous and shining, paired with a black dress in buttery silk, the Matriarch necklace is a new take on an enduring classic. Revival encapsulate Silk & Steel's luxe but cutting edge styles, taking classic elements of the past and reviving them to make new.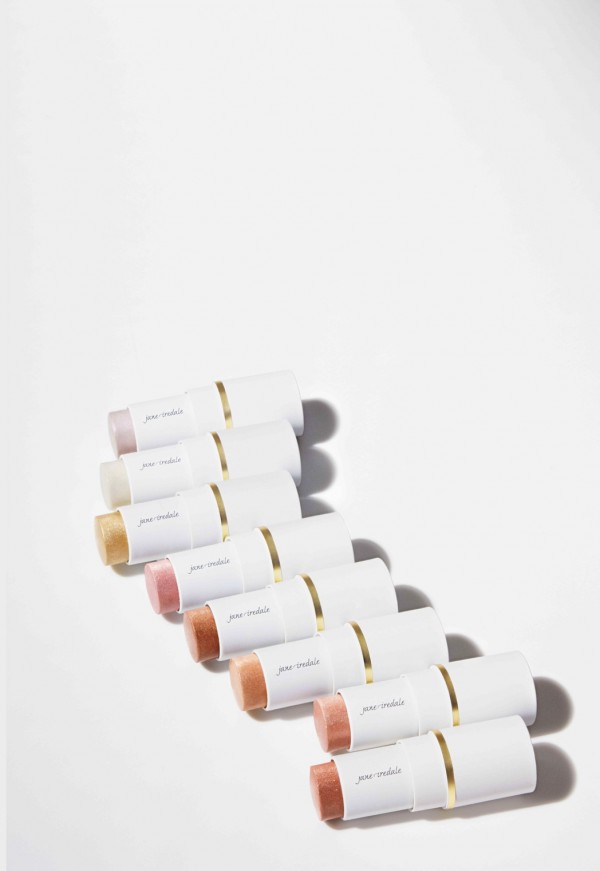 AW21 makeup trends are all about healthy, radiant skin so the latest release from the pioneers in skincare-makeup hybrids couldn't be more timely. Enter jane iredale's Glow Time Ethereals Blush & Highlighter Sticks - your new multi-tasking must-have for that coveted glow. Enriched with the goodness of jojoba seed oil, the new collection features eight skin-loving shades, which apply seamlessly for a flawless, streak-free finish. Beauty editor tip: it doubles up perfectly for décolletage contouring. If wearing an off-the-shoulder outfit, apply lightly with fingertips to accent and enhance the definition of your collarbones.
Where to eat in Auckland this month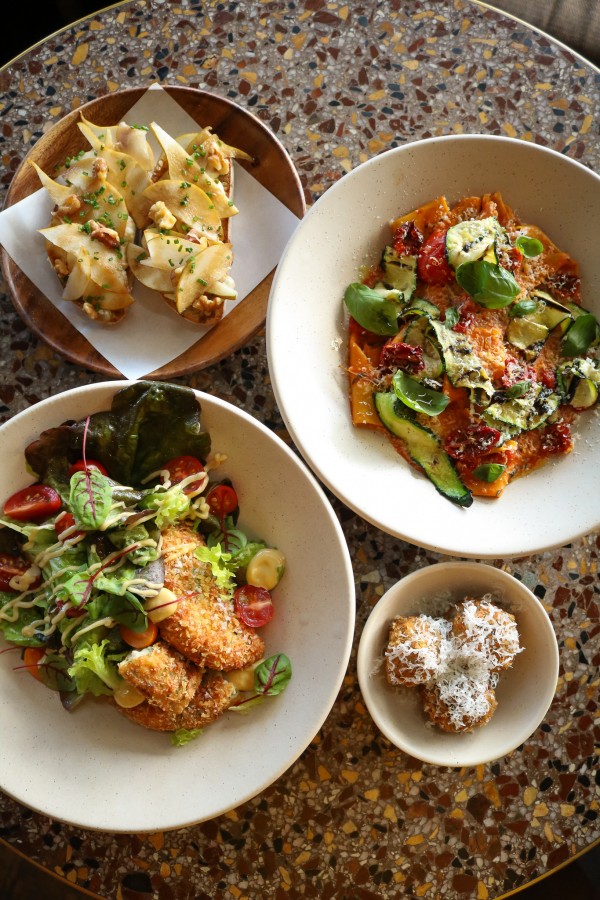 The Jervois Road stalwart for decadent, Italian cuisine, is rewarding Herne Bay locals with an unmissable lunch offer. Dubbed 'Locals Lunch', for a very reasonable $35, enjoy a two-course menu with a glass of selected wines *chef's kiss*. Only available Wednesdays through to Sunday from 12 PM to 4 PM.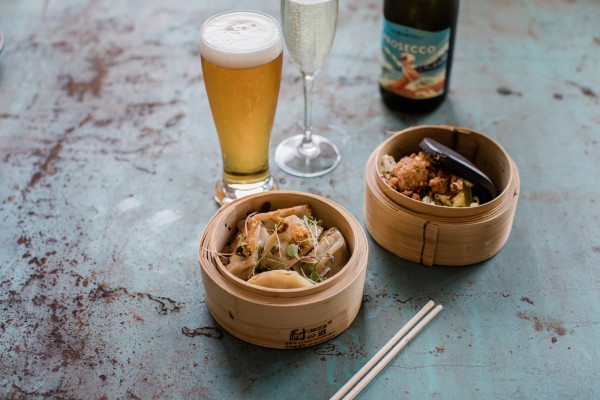 FYI: Thursdays are the new Fridays. Famous for Bottomless Brunch, The Lula Inn has rolled out a Bottomless Beer, Bubbles & Dumplings package every Thursday. Yes, that's right – unlimited prawn or vegetarian dumplings, washed down with prosecco (or beer) for 90-minutes long. Then, if that's not enough, they're also throwing in some live tunes. Lula's Jukebox Live will be turning up the tempo with their talented band taking the stage and your song requests all night long.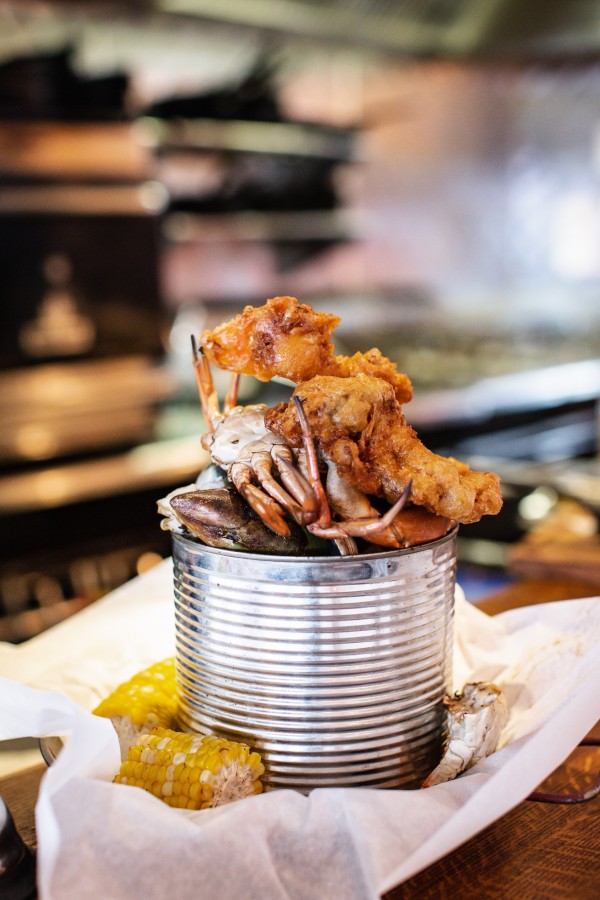 Prep your bibs get ready for the return of Crab Shack's annual Boil Up. Enjoy a fun and family-friendly dining atmosphere filled with all things seafood, alongside some live music and of course, an oyster section to top it off. Note that it's a sell-out event, bookings are crucial so claim your table ASAP.
When: Saturday 24th of April
Where: The Crab Shack - Shed 22 Princes Wharf, Auckland CBD
Tickets: $110 and feed up to four people, or two-to-three for those with bigger appetites.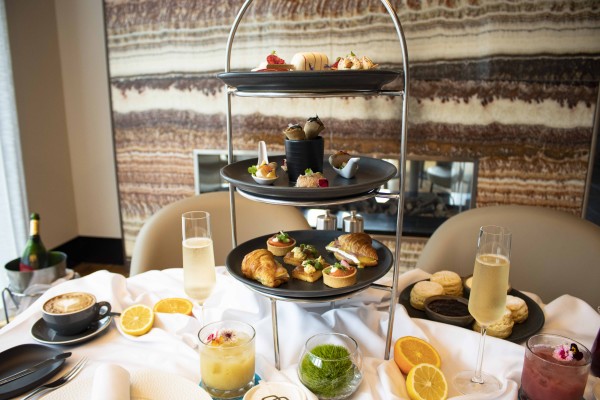 As winter approaches, there's no better time to indulge in an afternoon of decadent desserts and mouth-watering morsels. It may be England's bread and butter, but arguably no one does it better than the French. If you're craving an authentic Parisian high tea experience, Sofitel Auckland Viaduct Harbour's new Weekend Afternoon Tea is as close as it gets. The menu, carefully crafted by Chef Marc de Passario (La Maree), includes traditional ratatouille with black truffle aioli and peppermint, crème fraiche salmon tart cured with Scapegrace Gin, wasabi caviar, and French vanilla rose tea and toasted brioche with Waitoa free-range egg mousse and Earl Grey tea gel. Salivating yet? Just wait for the main affair: Manuka honey glazed ham and dijonaise finger sandwiches (not a crust in sight) and the fluffiest vanilla scones you've ever tried, served with cream and merlot infused jam. Paired with an extensive tea menu or a flute of Veuve Clicquot, it's high tea good enough for Her Majesty herself.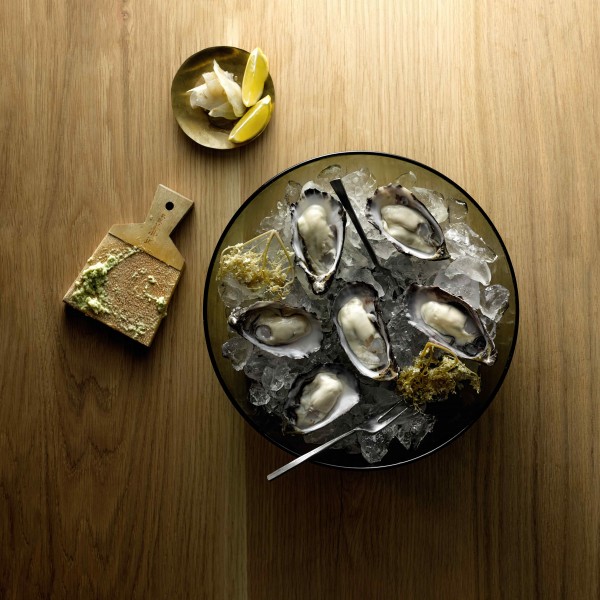 Welcoming in a new era in the bar and restaurant scene with Ed Verner's
Boxer
at the forefront. The intimate 11-seat, drinks-focused, chef-run venue, led by Verner and Creative Partner Hillary Eaton, opened late last year and is reimagining cocktails and spirits through a distinctly culinary lens. Think the death of boring bar menus and the introduction of a new, sexier way to enjoy a night out! With the atmosphere coming from the intimate venue as well as the personal chef crafting out of this world bites right in front of you - enjoy a drink plus a show. It's the perfect spot to take your Friday date night or girl's night out to the next level - no matter the occasion.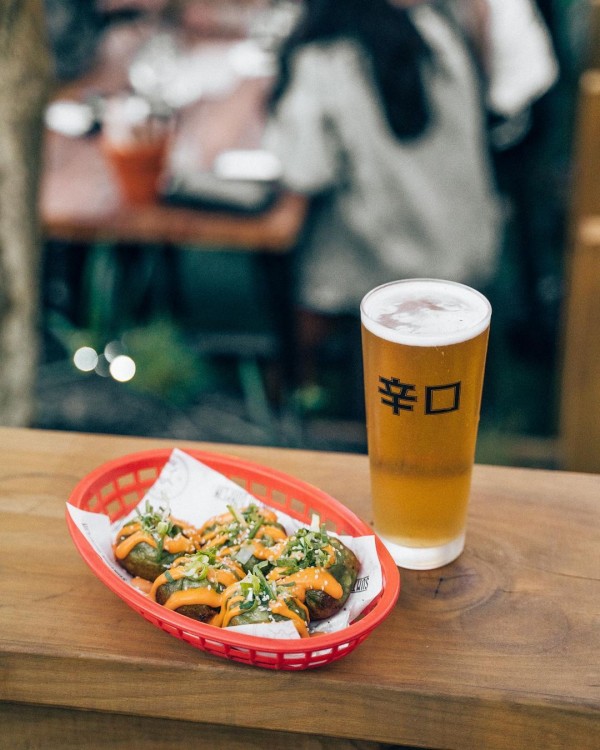 Whether you're looking for a quick bite or something for your late-night cravings, Midnight Gardner has got you covered. Sitting pretty on Ponsonby's strip is the hard-to-miss beer garden accompanied by the infamous dumpling joint - Sumthin Dumplin. Set to be your new go-to, grab your mates and kick back at this backyard type of setup and enjoy a plate of steamy hot dumplings and a jug of beer or two.