Why you need a percussion massage gun 
A RehabEquip GEN2 percussion therapy gun can squeeze a half-hour deep tissue massage into five minutes by (kindly) using your muscles as a punching bag.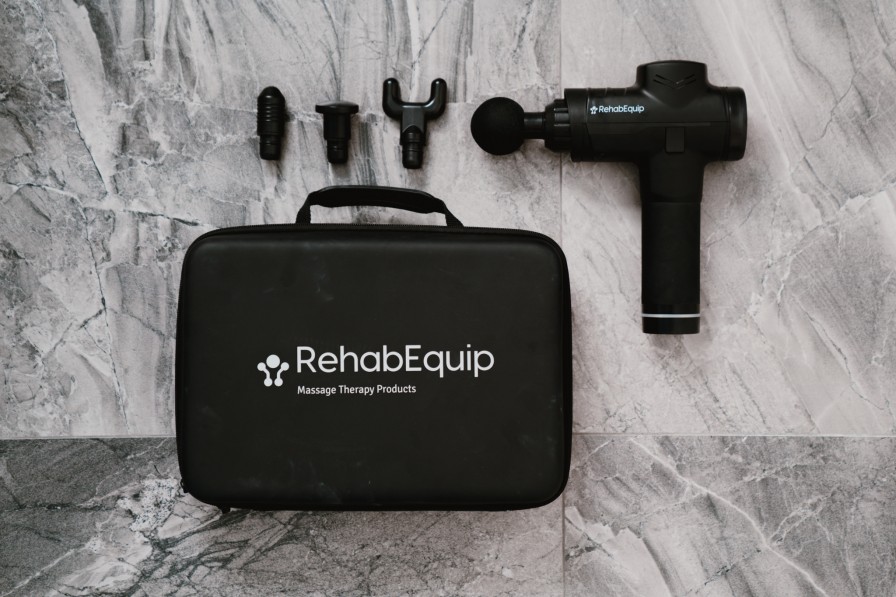 Between our jobs, social lives, and sleep, finding time to workout can be difficult enough, let alone allocating enough for proper workout recovery. If you're anything like me, it's the cooldown, stretching and massaging that usually gets a gloss over, if not skipped entirely.
This is where percussion massage therapy comes in. You've probably seen them on Instagram - and it turns out those mesmerising skin ripples that have made waves in the fitness industry are more than just a weird flex, they are a form of portable muscle therapy. What started out as a treatment for professional athletes, has trickled down into the mainstream market, perfect for the average gym-goer who doesn't have the time or the money for regular massage visits. So, if you're tired of muscle pain and discomfort following exercise, here's a quick rundown on what RehabEquip does, and why you need one in your fitness arsenal as soon as…
How do they work?
Percussion therapy is basically the professional term for 'your muscles like it rough'. If you've suffered from muscle soreness in the past, it's likely you've turned to deep tissue massage for quick pain relief and faster recovery times. Well, think about the RehabEquip GEN2 as your very own portable masseuse, which will deliver rapid bursts of pressure in concentrated, short-duration pulses that travel deeply into the problem area, promoting an increase in blood flow. The percussion therapy afforded by a massage gun allows the same type of penetrative tissue attention you'd get from a professional, on yourself.
These short-duration pulses will soften knots and accelerate the repair of muscle fibres, all of which lead to better-prepared warmups and quicker recovery times. It's also said that pressure point relief is linked to a decrease in cortisol and an increase in endorphins - so it might even make you happier.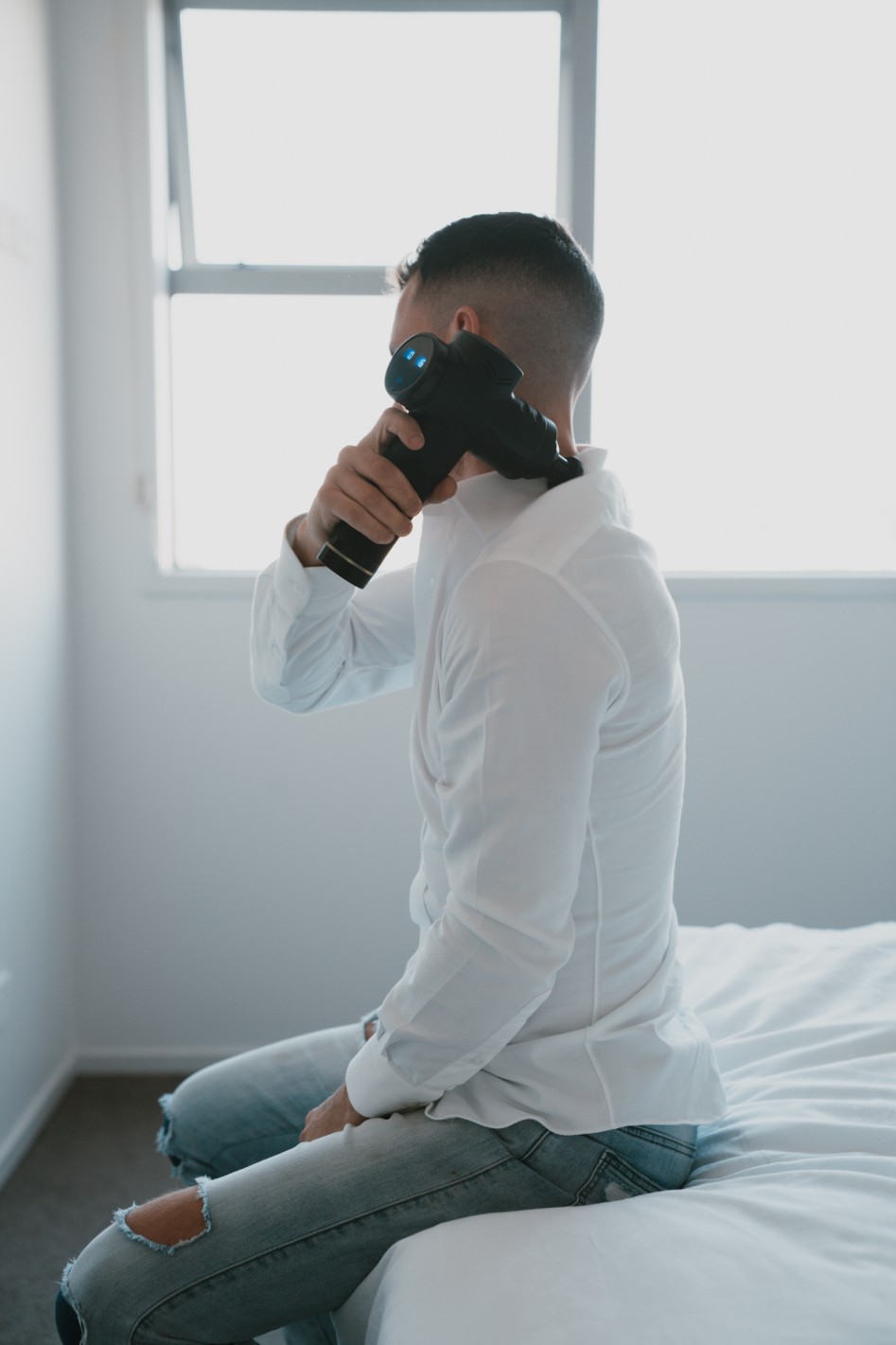 Why RehabEquip GEN2?
The RehabEquip GEN2 is the answer to all your muscle woes, with leading-edge vibration technology that is backed by powerful, rechargeable lithium-Ion batteries providing you with up to 2+ hours of recovery on the go. It's also 100% New Zealand owned and operated, so you can do good for the community, while also doing good for your body.
The GEN2 has been specifically designed for you, and, weighing less than 1kg it's easily portable and perfectly weighted for everyday use. But although it's small in size, it is not small in function. With a 24-volt brushless high-torque motor behind it, the GEN2 comes with four head attachments and a six-speed setting so you can tailor the treatment to suit your needs.
Like everything, percussion therapy isn't a fix-all, but it may replace pricey massage appointments, and, believe me, it's a lot easier than heckling your gym partner into helping you stretch.
Find out more about the RehabEquip GEN2 here.