Remix puts the new Mustang Mach-E SUV to the test for a week of 'horse-powered' driving
To keep up with the demand for more sustainable and eco-friendly transport alternatives, Ford has made a bold move by electrifying one of its most iconic and beloved models, the Ford Mustang. The Ford Mustang Mach-E SUV takes the quintessential pony car into the electric age, blending the spirit of the Mustang with cutting-edge electric technology. Remix Digital & Lifestyle Editor, Nina put the pedal to the metal and test-drove the new Ford Mustang Mach-E for a performance-enhanced, elevated driving experience.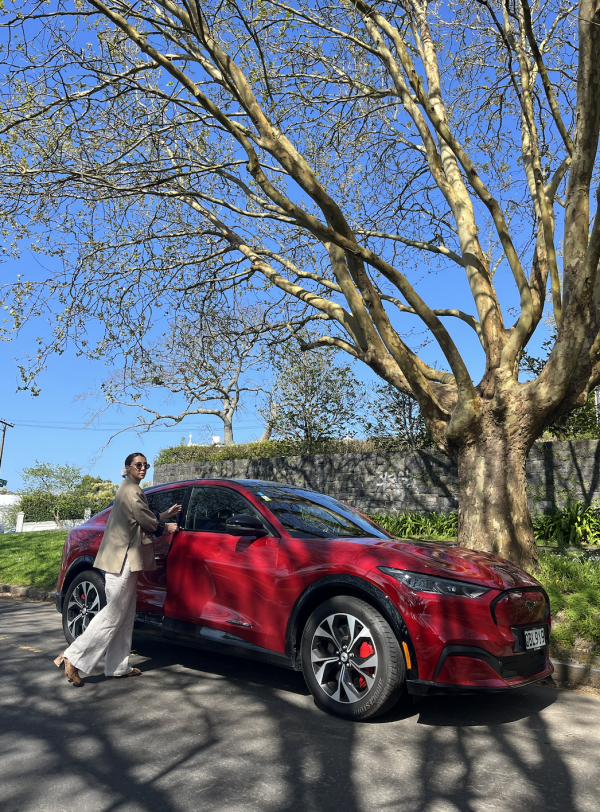 While it may not be a traditional Mustang coupe or convertible, the Mach-E still manages to capture the essence of the Mustang's sporty and aggressive design. The Mach-E embodies a true SUV, with those sexy Mustang curves we know and love, combined with a sleek and aerodynamic silhouette giving it a modern interpretation of the classic Mustang. Jumping in the Ford Mustang Mach-E, I'm not afraid to admit that I was a little intimidated. Since 1964 this car has been at the pinnacle of performance, and the new electric iteration is no exception. I came to discover that the Ford Mustang Mach-E isn't just a pretty face, it offers impressive performance to match its iconic heritage.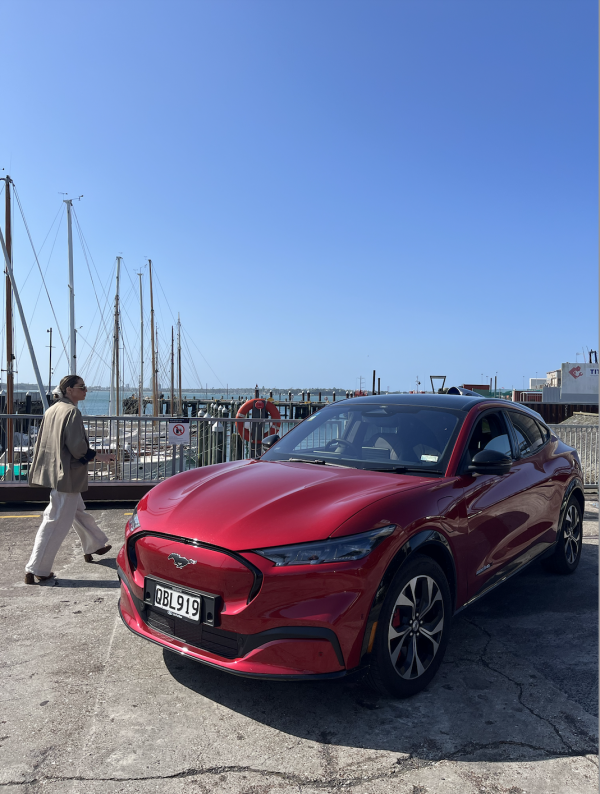 Safety features such as adaptive cruise control and lane-keeping assist, make long weekend journeys to the family bach a more comfortable drive, while safety features such as pre-collision assist and front, rear and birdseye camera assistance for reversing and parking make inner-city driving a safer experience. This came in particularly handy on a couple of occasions when pedestrians walked out in front of the car. The vehicle sensed the potential threat and alerted me via the 15-inch centre touchscreen - this feature also works with surrounding vehicles as potential crash threats. In terms of space, the Mach-E provides ample room for passengers and luggage. The rear seats fold flat, creating a generous cargo area, and the front trunk offers additional storage space, making it a practical choice for a daily commuter and summer road trips with the whole family. Charging the Mach-E is also super straightforward.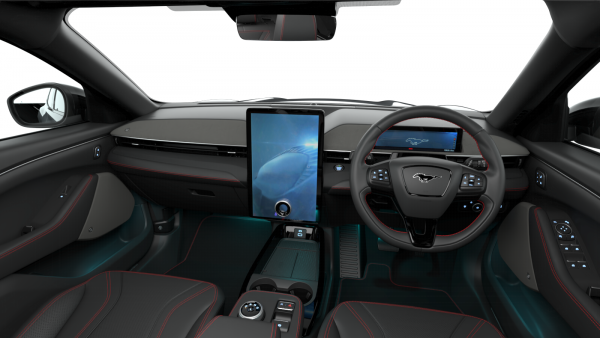 I was lucky enough to have the vehicle in my possession for a week and in that time, I only had to charge it twice, with about 20 - 30 minutes at my local charging station giving me between 40% - 60% battery life. Honourable mentions go to the panoramic roof, giving an unencumbered view of the outdoor surroundings to yourself and your passengers, as well as the epic 10 speaker in-built sound system that aided in my elevated driving experience.