Rekorderlig's Strawberry-Mango Daisy is this Spring's go-to drink
Whether it's that much-deserved drink after a long day at the office, or the weekend's cheeky pick-me-up, Rekorderlig has you sorted with their premium Swedish cider.
Yearning for something refreshingly different? Rekorderlig has shared with us a mouth-watering recipe that adds a modern and exuberant twist to the classic bevvy.
Be your own bartender and whip up a Swedish creation of Rekorderlig's Strawberry-Mango Daisy. It is as fresh as it sounds, using a citrusy blend of vodka, orange and lemon with the brands much-loved Strawberry-Mango cider. Yes please and keep them coming!
Throwing it back to the 19th century, the 'Daisy' was traditionally made with either brandy or whiskey, but this drink delivers a modern variation that you will be sure to love.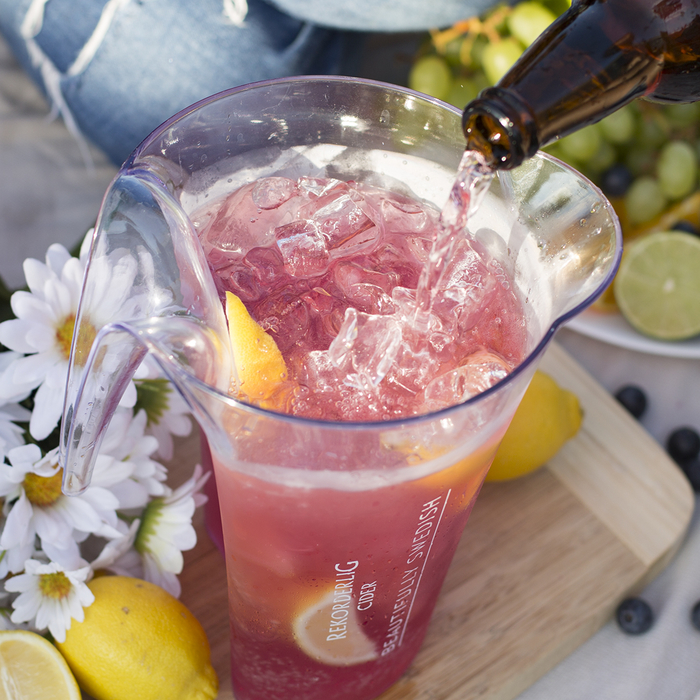 Here's how to create the perfect pitcher serve:
45ml of your favourite Vodka
45ml of Triple Sec
90ml of fresh lemon juice
2x 500ml bottles of the yummy Rekorderlig Strawberry-Mango Cider
Add orange slices to garnish
Add the vodka, triple sec, and lemon juice to a glass or pitcher. Half fill the pitcher or glass with ice and stir all the juicy ingredients together. Add a little bit more ice before the Rekorderlig Mango-Strawberry Cider and top it off with a couple of orange slices. Voila, drinks are up!
Keep up to date with Rekorderlig's fabulous flavors here!