Prep your gut for some health, we're giving away 100 bottles of Karma Kombucha
The 'booch' is back, it's just about everywhere actually, and if you want to get your live cultured-loving mitts on no less than 100 bottles of this magic potion, enter your details below to go in the draw to win exactly that.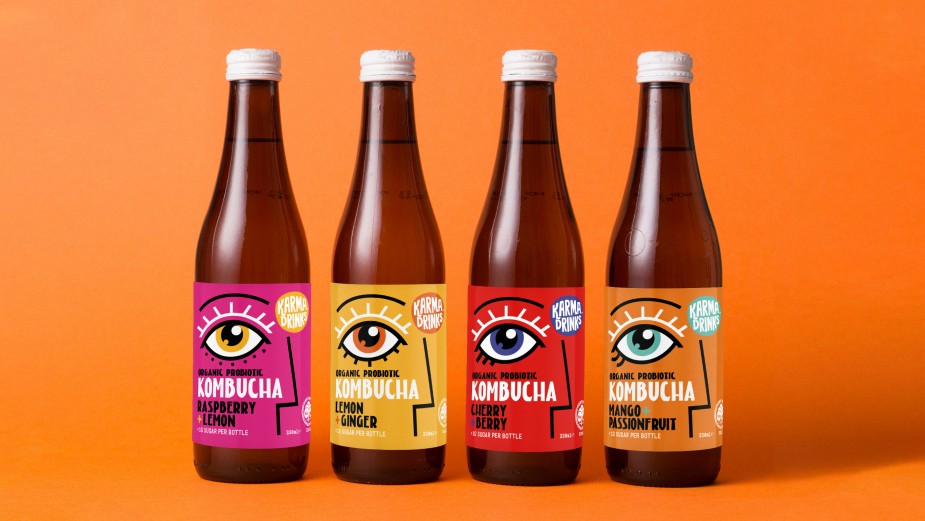 One thing my crafty little eyes have noticed, is that, not to name names or anything, but there are a few members of the Remix team that make a timely appearance when the kombucha lid pops open. They just simply cannot get a whiff of those zesty cultures quick enough, and there's one in particular that causes a frenzied stampede in the office. That's the new Karma Drinks Kombucha range.
If, like my Remix colleagues, you're someone who likes to take care of your gut, then you're seriously not going to want to delay wrapping your lips around the neck of one of these tasty morsels. Refreshing and delicious, the new Karma Drinks Kombucha's are packed with live probiotics cultures, because a healthy gut, is a healthy you.
Not only do they taste great, they also contain less than 1g of sugar and use only natural sweeteners, so basically you're doing all kinds of good to your innards by drinking them.
We wouldn't be overstepping any boundaries by saying that this is the tastiest on the market, and with four irresistible flavours, there's one for everyone. Cherry & Berry for the fruit lovers, Raspberry & Lemon if you like it sweet but also a little sour, Mango & Passionfruit if you want to feel like you're on a tropical island and last but not least Lemon & Ginger if you're in the mood to do good things to your rig.
And as if that's not enough to have you trotting down to your local supermarket to get your hands on a few, these perfect little mixers are also certified organic, 100% Kiwi owned, unpasteurized, AND 1% of revenue from every bottle sold goes back to the Karma Foundation, so that with your help, they can do more good. So what are you waiting for? Your gut will love you for it.
@karmacolanz #everydrinkdoesgood
Entry is open only to New Zealand residents only. No responsibility is taken for lost, misdirected or incomplete entries. Entries are limited to one per person. By registering their details, entrants give permission for Remix Magazine (LP) NZ AND Karma Drinks to post, email and mobile text message updates. The prize package must be taken as offered and is not exchangeable, transferable or redeemable for cash. Anything not specified in these terms and conditions as being included in the prize package is excluded. The winner will be contacted via email. The promoter is Remix Magazine (LP) NZ, 65 Ponsonby Road, Ponsonby Auckland.