These stunning origami lights will transform your home
London-based architect/ designer Umut Yamac has created stunning origami-style lampshades.
Created to mimic an architectural version of birds on a perch, Yamac originally designed the lamps in 2014. At the time, he made only 20. Now, though, he has created more for Moooi (launched at Salone del Mobile, Milan in 2016).
The stunning lamps are made of synthetic paper, brass and steel. They also swing when touched. We can't help but think they would infuse our homes with some much needed serenity!
Check them out: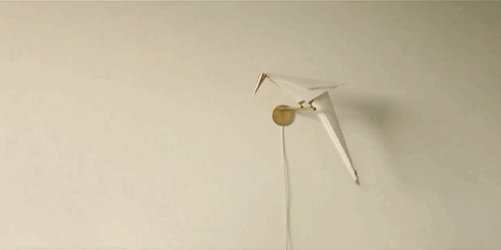 Images: Umut Yamac.