Open for business: Where to go for all your cravings during the lockdown
Dear lockdown,
Back again so soon? A part of me wished I'd never had to see you again, but alas, here we are. We're getting really good at this staying in and working from home ordeal so don't worry about us, we'll be fine. Luckily we've collated a list of the best Auckland takeout that's still available for delivery and contactless pickup to get us through.
Let's hope this is the last time,
Yours sincerely,
Remix.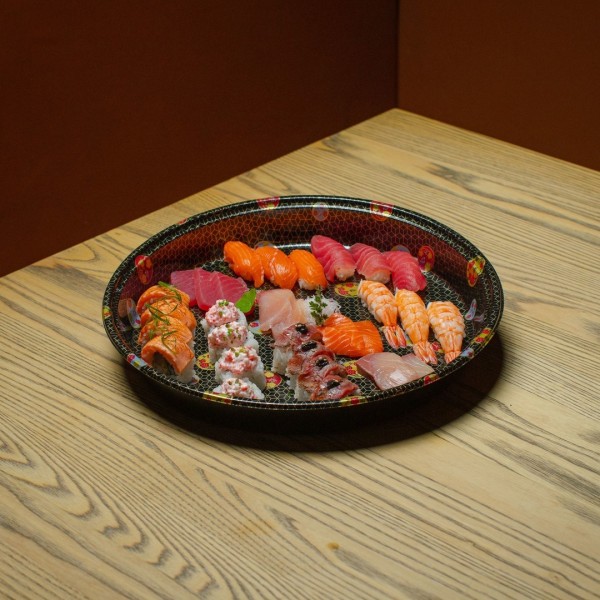 What's better than Azabu in one of their chic Auckland Haunts? Azabu in the comfort of your own home. Both Ponsonby and Mission bay stores are available for takeaways from 4 pm daily. The perfect pick me up when you're feeling in need of sushi or their pork gyoza dumplings.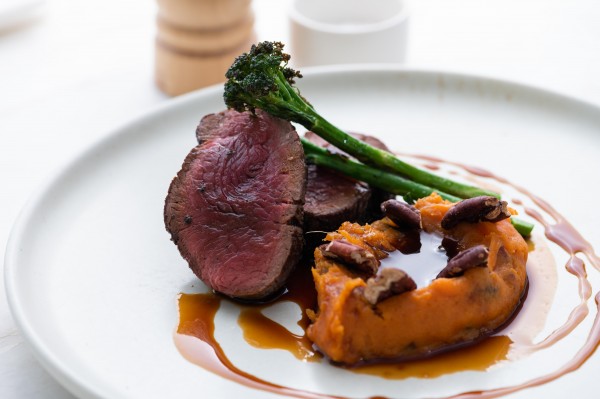 They've kept the grill hot despite us being in lockdown and for that, we should all be eternally grateful. JSH have made a takeaway menu with all our favourite dishes ready to be picked up safely and taken home. Phone +64 9 376 2049 to place your order and payment.
Lockdown or not, BurgerFuel is a go-to when you're happy, sad, tired, hungover, hungry and everything in between. With over 10 locations around Auckland open for delivery, there's no doubt you're just a stone's throw away from the best kumara fries in town. Want to know a little secret? They have a new burger that's just released, and we're giving away vouchers.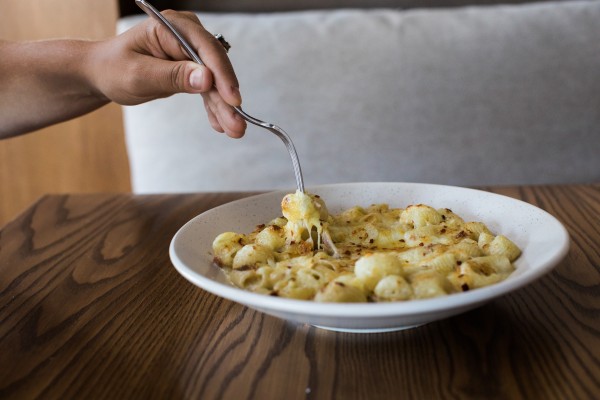 For the next six days, Andiamo is ready to go from 5 pm daily with safe pickup available. Make sure you call 09 378 7811 to place your order and payment to ensure you get that Friday night dinner sorted. And just a small FYI, It's only right to order both pizza and its cult favourite macaroni with bacon, chilli and fontina cheese.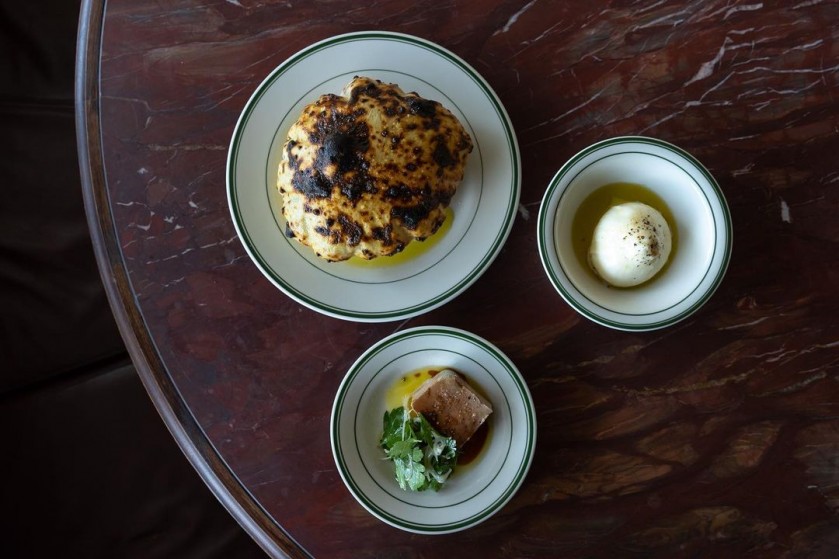 Our favourite osteria is also available for contactless pick-up and takeaways during level three from this Wednesday. Offering a selection of their mouth-watering pizzas and smaller plates this take away menu makes it hard to only choose one dish. If you're looking for a sign to order the tiramisu to finish, this is it.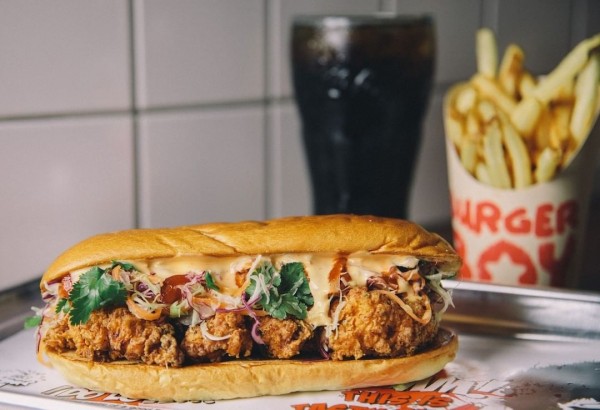 Auckland, without a shadow of a doubt, has the greatest burger offering in the country. And if takeaways are on the horizon tonight, we are very excited to announce that one of the juiciest jewels in our sesame-seed encrusted crown, Burger Boy, is offering takeaway and delivery.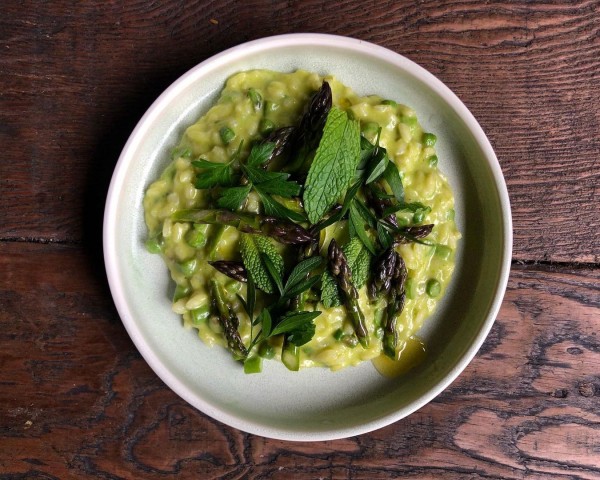 Hand made pasta, I repeat, hand made pasta! Available for contactless pick up at their K road store it's hard not cook for yourself. Get the best Gnocchi in town and set yourself up in front of that last Netflix to ensure maximum happiness on one of these lockdown nights. Order online for pick up between 4:30 pm and 8:30 pm.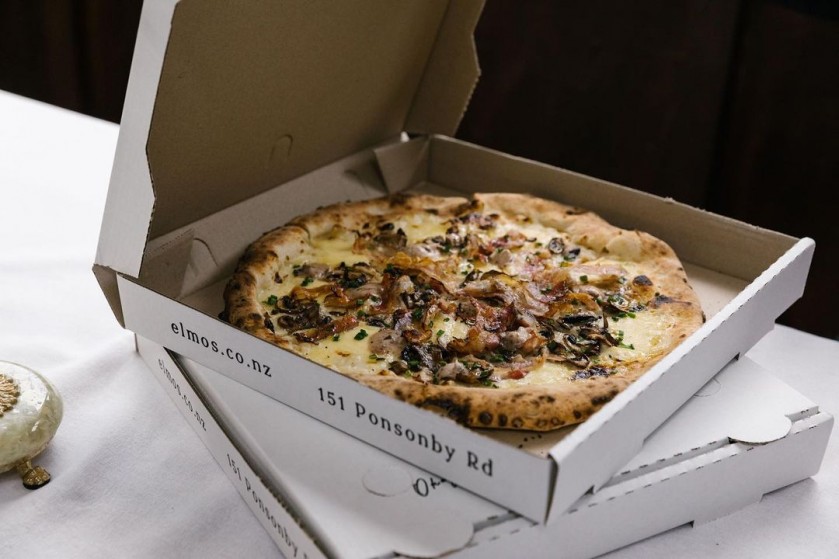 Open from Tuesday to Sunday, Elmo's is the go-to pizza place all day every day. Available for contactless pickups and delivery through Uber Eats there's no stopping you from delving into a delicious truffle pizza and burrata for dinner 6 nights a week.
Call them to order 09 360 9138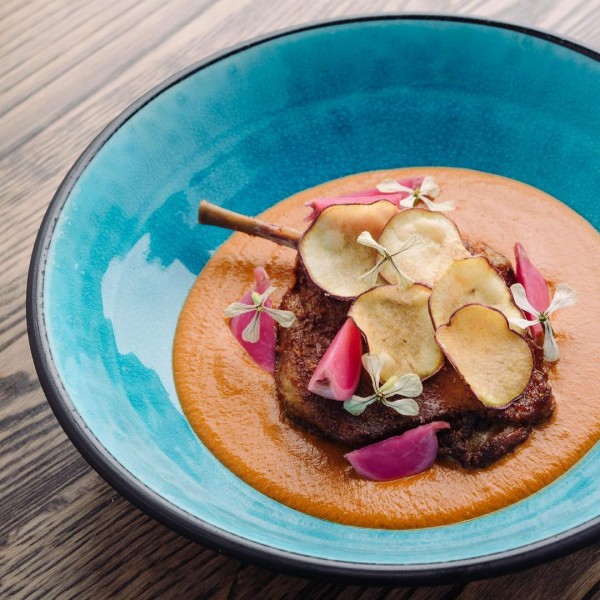 Get your fine dining Indian fix with Cassia's pick up menu available from 4 pm to 8 pm. From eggplant to their signature lamb kebab you definitely won't be disappointed with their takeaway menu. The perfect date night dinner at home option to get you through this week.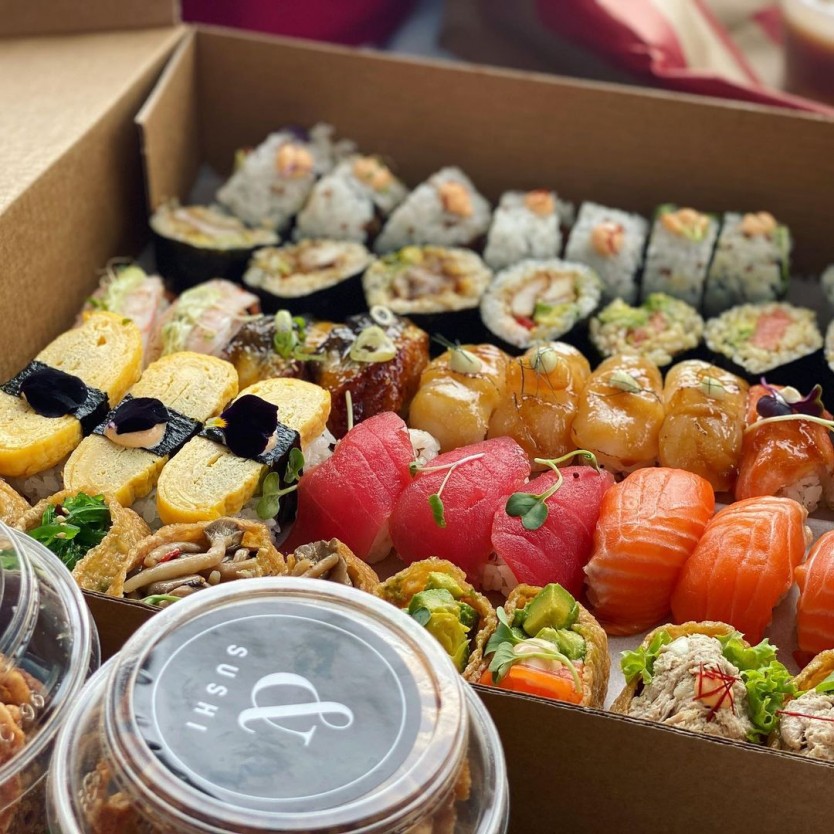 If you're looking for something a little bit special for your work from home lunch break, &Sushi is one of the most delectable takeaway sushi you can get. Take your pick from their expansive range of colourful handmade rolls and delicious donburi. You can pop in for contactless takeaway or order through Uber Eats and deliver easy for easy at your door delivery.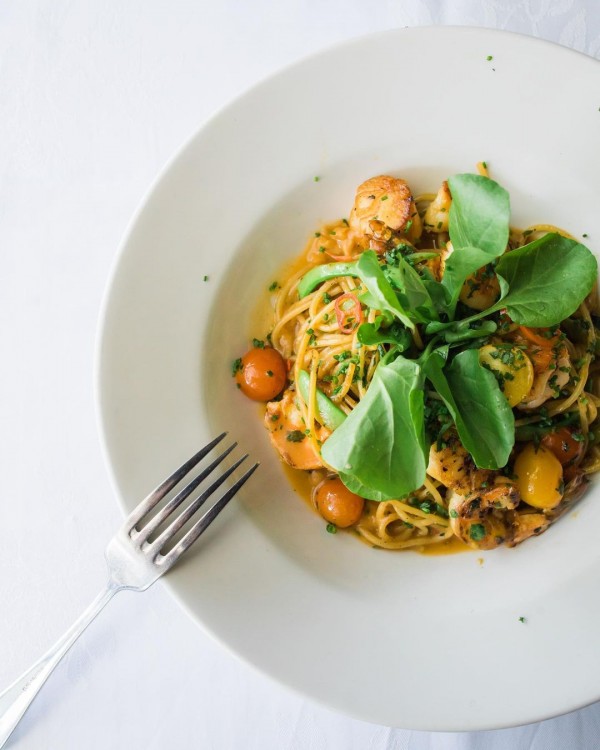 Just because we're in lockdown doesn't mean we can't have our favourite dishes from our favourite restaurants. SPQR is available for delivery via Uber Eats and we couldn't be happier about it. From pasta to pizza, dessert to salads their take away menu does not disappoint. A wee tip from moi to vous, the truffle mash is the glue that's holding my heart together this week.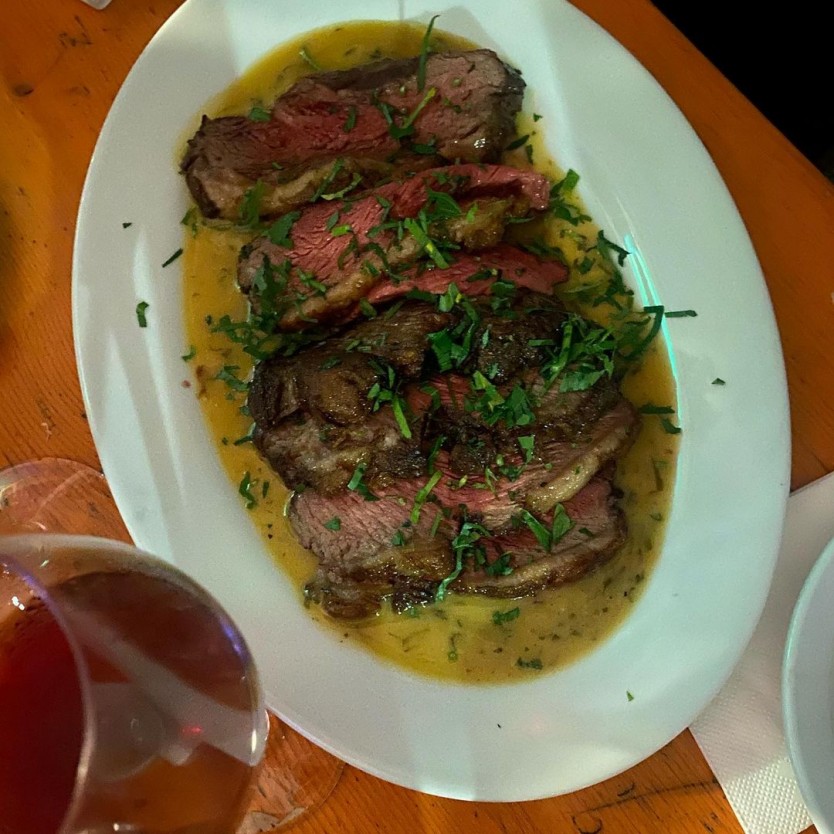 Get your lockdown burger fix with Bar Celeste's takeaway menu with contactless payment and pickup available from their K Road window. I don't want to give away any spoilers but the word on the street is they're making cookies and they're better than ever.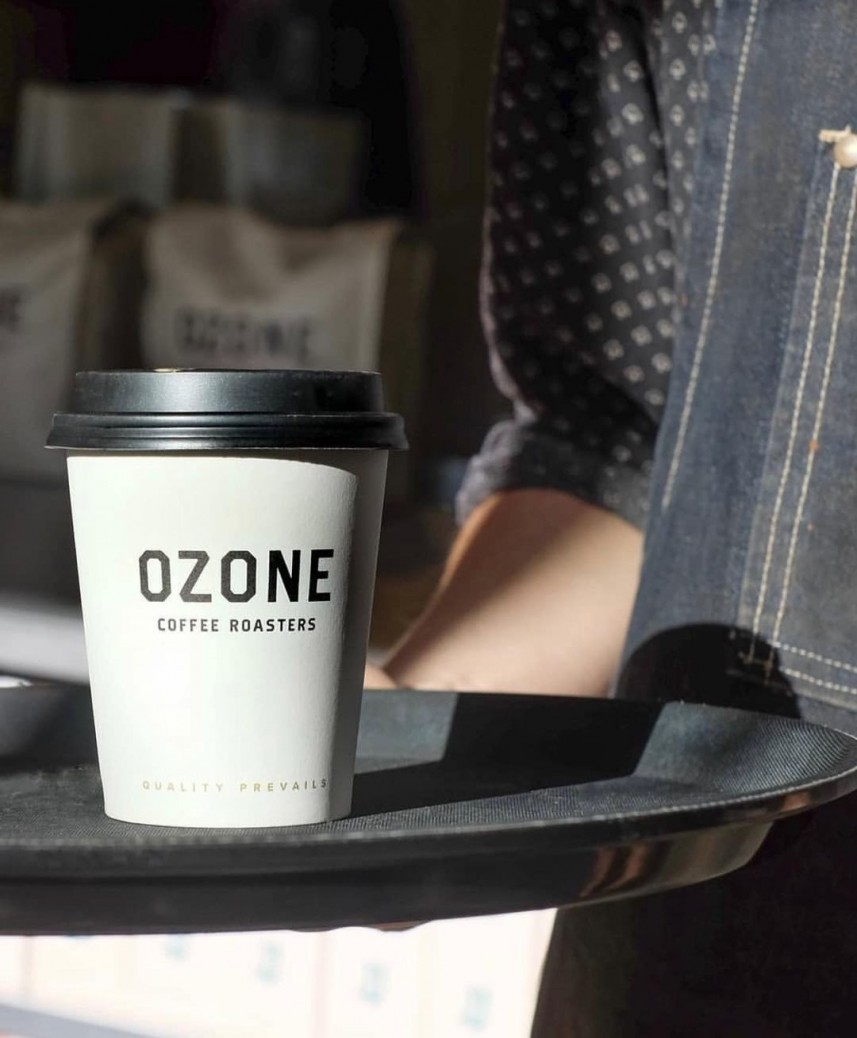 The coffee machine is still pumping at their Westmoreland location with a full brunch menu to compliment that morning caffeine fix. Available for takeaway, totally contactless and totally delicious.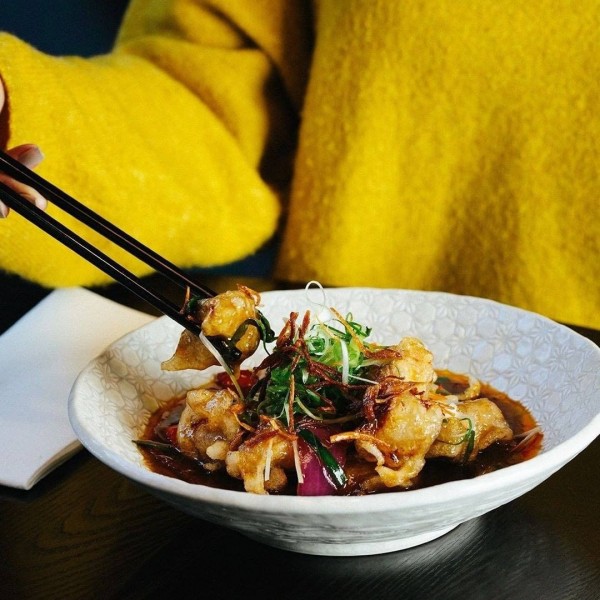 Packed with flavour and punch, the White + Wong's menu is perfect for spicing up your lockdown life. Contactless pickup is available at the Viaduct restaurant or order on Uber Eats if you don't want to leave the couch (fair enough).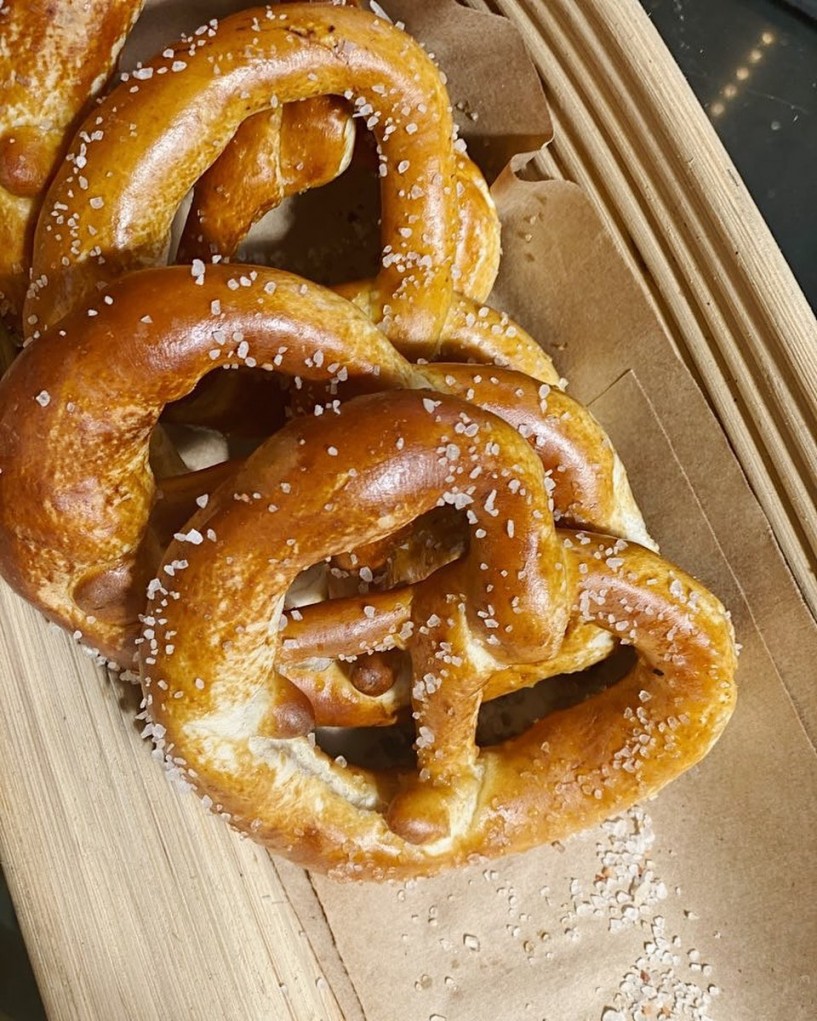 Give us today our daily bread, but through delivery, please. Daily bread has pre-orders open for daily delivery of their most delicious home-baked treats. Order your favourite loaf safely and be sure to add a cardamom knot to get you doing a happy dance before that 2 pm zoom call.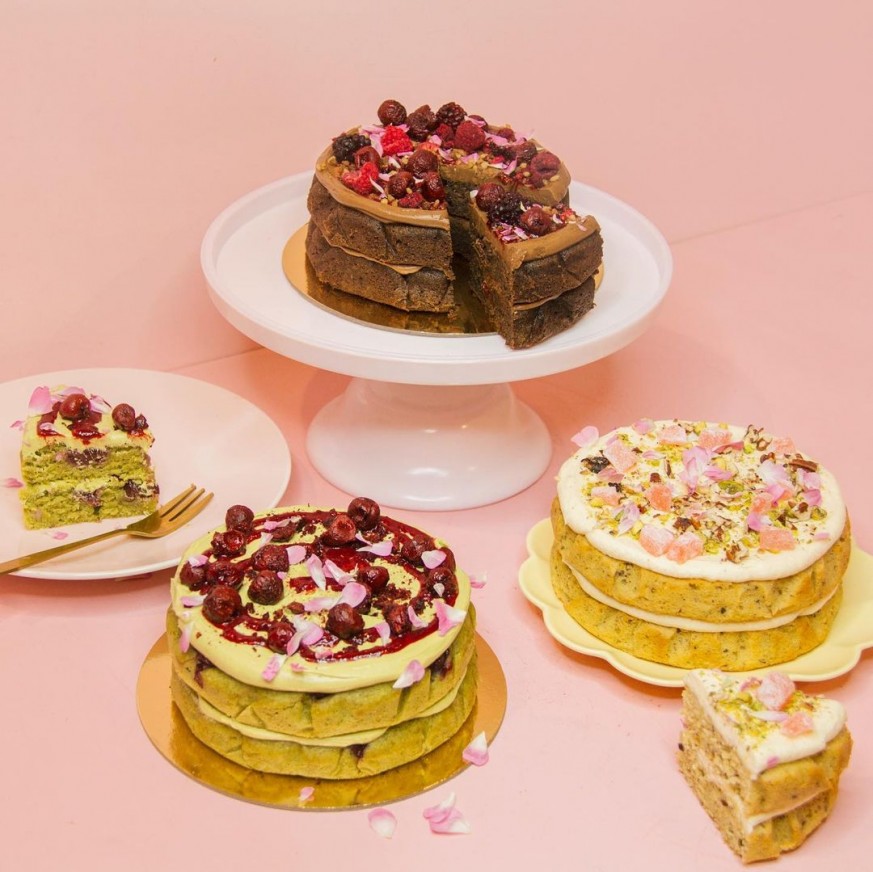 If there's ever been a time to order yourself a cake it's most definitely now. Contact The Caker through their website to ensure you get the cake of your dreams ready for contactless pick-up. Another option is their cake kits which are available to order so you can get your lockdown baking hat on and create something delicious for yourself.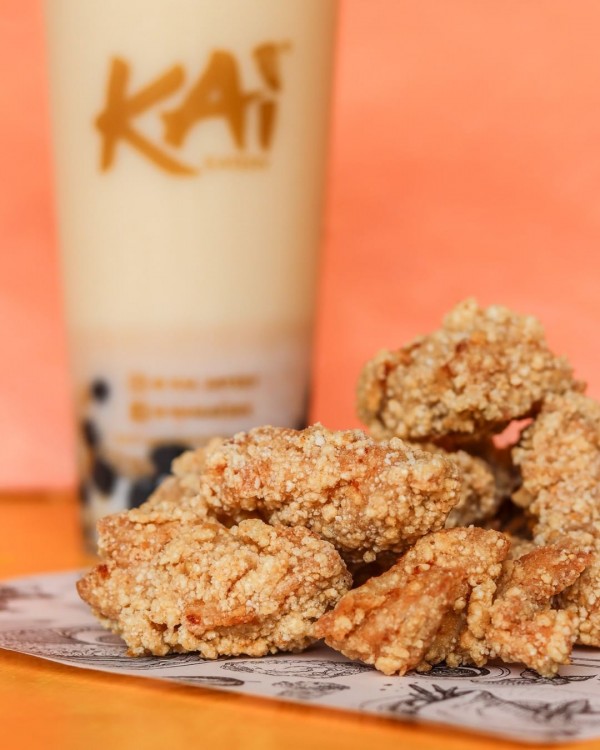 The Commercial Bay store might be temporarily closed but lucky for us they're still open at their CBD and Takapuna locations. This means we can gorge ourselves on their infamous Taiwanese fried chicken, and as a gift to yourself make sure you click the XL option. If the fried chicken doesn't quite hit the sides they offer a range of Bao buns to fill you up on this rainy summers day.
CBD Container Store
1 Rutland Street, Auckland CBD.
Phone: 09 948 2192
Takapuna Store
Smales Farm, Q4 Building,
74 Taharoto Road, Takapuna.
Phone: 09 930 0751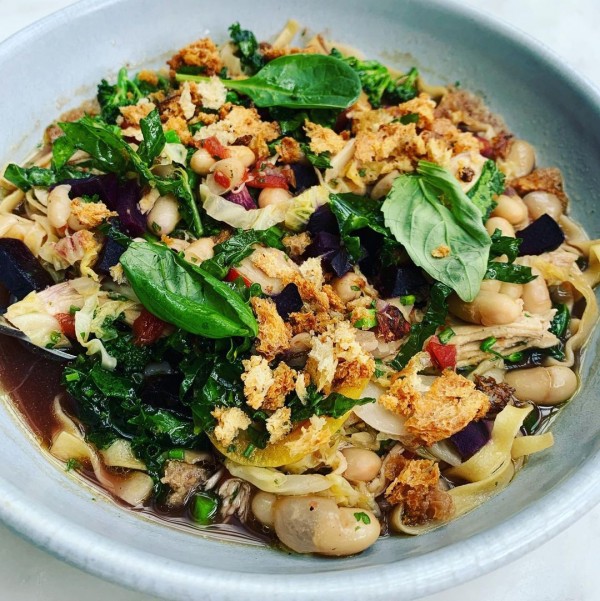 During the first lockdown, they opened their menu for takeaways and we all loved it so much they decided to make it a permanent thing. Meatballs are their speciality and we can confirm they're 'just like Nonna used to make.' Authentic Italian ready for pick up from 11:30 am until late. Bellissimo!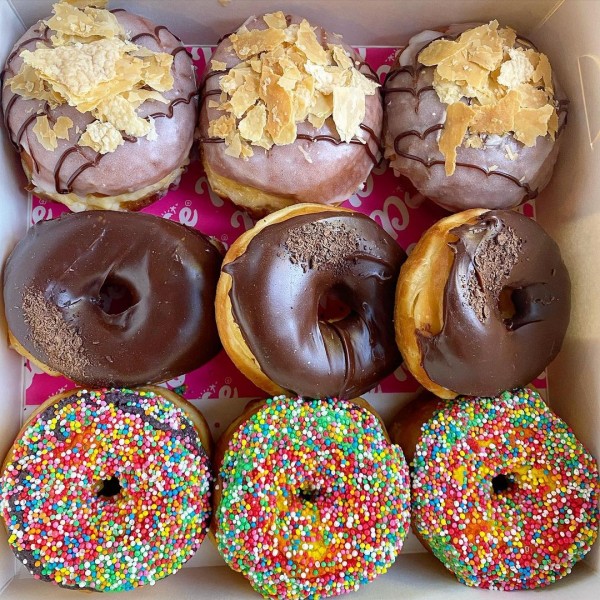 Looking for something sweet to comfort you in all the right ways? Doe Donuts is an online-only, delivery or pickup constitution that even Homer Simpson would approve of. With over 35 flavours to choose from its probably worth buying a full box, just to ensure you get the full experience.
345 New North Road, Kingsland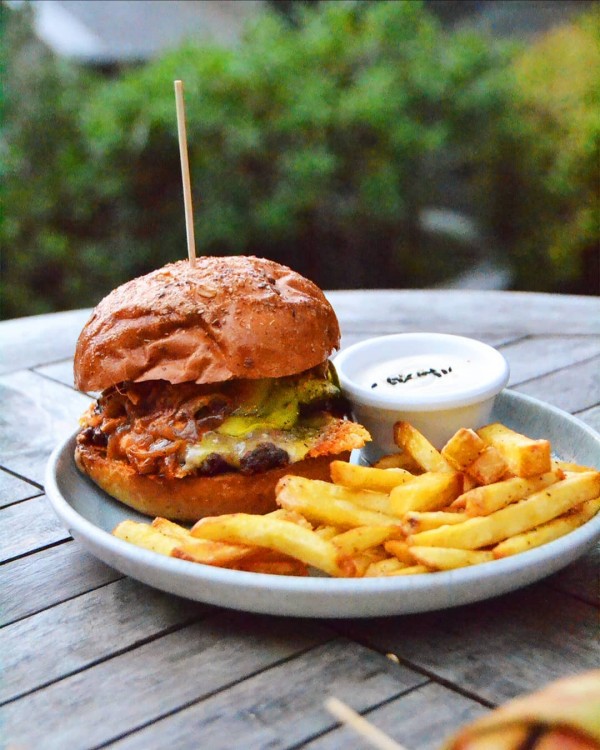 If you have never tried Food Truck Garage now is the time. Their mission is to show that fast food doesn't have to be bad for you. Using all free-range, real ingredients every burger, wrap and taco are rich in all the best vitamins, minerals and nutrients for a delicious and hearty meal all in one. I personally recommend ordering the incredible fish tacos with classic kumara chips on the side – you can thank me later.
Book online for in-store pick-up or on Uber Eats for delivery.