Remix put the new Toyota GR Corolla to the test at the TOYOTA GAZOO Racing Festival
It's not everyday you get to take a new race-engineered car around New Zealand's most esteemed racetrack, nestled in the mountains of Central Otago. Last Saturday, Toyota New Zealand's annual TOYOTA GAZOO Racing Festival took place at Highlands Motorsport Park in Cromwell, offering Toyota racing enthusiasts a chance to experience the thrill of high-speed driving. Among the lucky attendees was Remix Brand Manager Portia Gascoigne, who found herself unexpectedly drawn to the excitement of the racecourse and a newfound need for speed.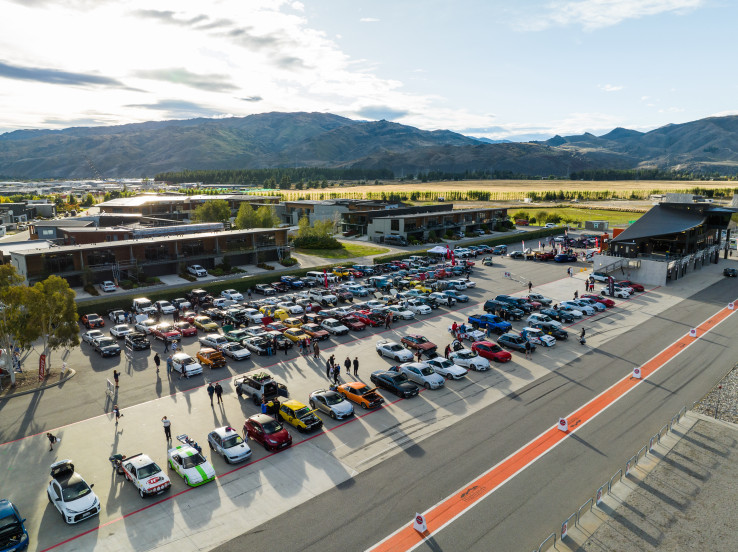 Celebrating its 10th anniversary this year, the TOYOTA GAZOO Racing Festival was initially started by the Toyota 86 Owners Club and MR2 Owners Club day in 2013. Today, the festival has become a coveted event commandeered by Toyota New Zealand, held annually at either Highlands Motorsport Park or Hampton Downs Motorsport Park. By rotating venues each year, Toyota gives attendees from both the North and South Islands a chance to participate, however, that's not to say Toyota fanatics don't travel near and far each year to attend the event firmly planted in their calendar.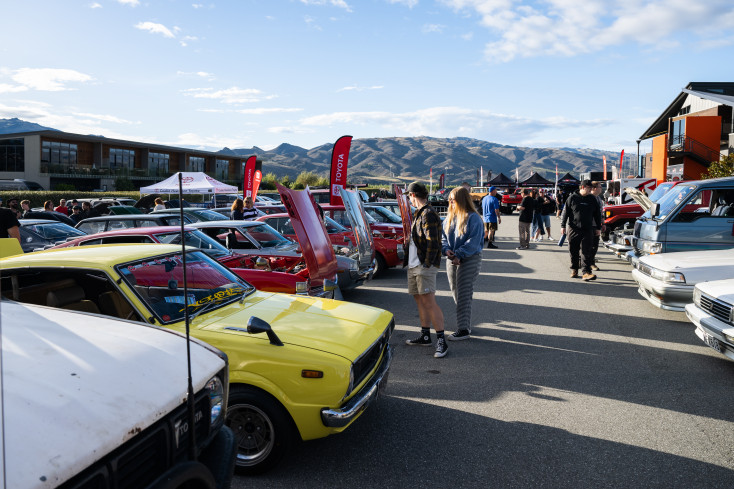 The TOYOTA GAZOO Racing Festival is open to the public and is a community celebration for Toyota enthusiasts. Attendees can enter their beloved cars in the "show and shine" category or race on the world-class tracks, each showcasing their pride and joy. The festival sees an impressive display of Toyota models, ranging from vintage Corollas to Camrys, Supras to Land Cruisers and hybrid and electrified models spanning across 60 years of Toyota's history in New Zealand. Among the beautiful vintage cars, a keen topic of discussion was the sight of a Hiace van (New Zealand's iconic courier van) racing around the track which illustrates the variety of Toyotas that Kiwis are proud to sport. Portia recounts "Part of the driving experience at the festival was completing a Gymkhana course, while I was nervously waiting for my turn to put my driving abilities to the test (timed and all) the site of the Hiace sliding around the corners eased my angst and was surprisingly impressive".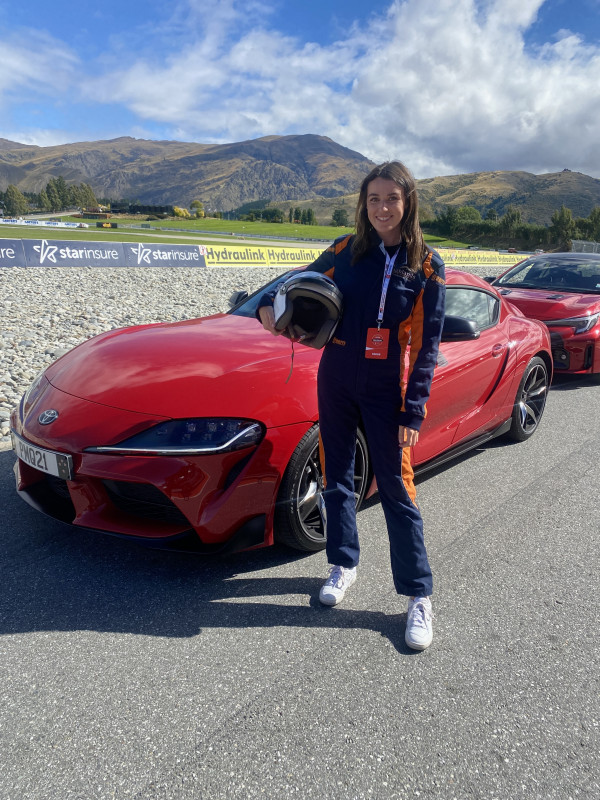 I was fortunate to drive the Toyota GR Supra around the Highlands Park track, an experience some only dream of. I can confirm, I have never done anything like this and never thought of myself as a "racing girlie". However, the thrill of driving around the track sparked a surprising and insatiable 'need for speed' and might have left me plotting on how to acquire this newfound hobby. To set the scene, the Toyota GR Supra was glazed in a devilish red, which instantly evoked the super-charged car to be swift and it surefire surpassed my expectations. Once I was fitted in a racing-suit, commanded forceful braking and had my hands fixed at 'ten and two' on the wheel, I was away and driving. The streets of Auckland seemed like a thing of the past. Throughout the day I felt the community spirit of the Toyota fanatics in attendance - this was cemented with more than 170 cars lining the main straight for a group photo and a lap around the track to the sound of proud horns and cheers which was special to be a part of.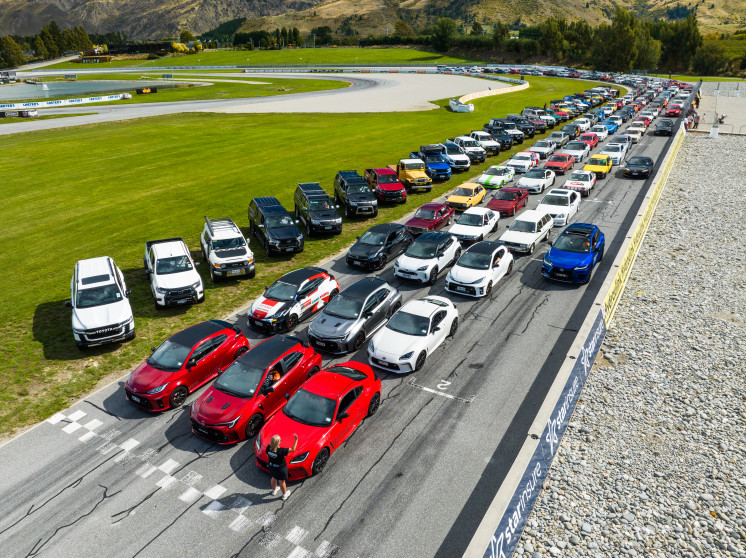 While the TOYOTA GAZOO Racing Festival celebrated the rich history of Toyota cars, it also provided the perfect opportunity for Toyota New Zealand to launch its highly anticipated GR Corolla. From cruising over the breathtaking Crown Range out of Queenstown to racing around the tree-lined track at Highlands Motorsport Park, the GR Corolla proved to be a classic, reimagined with cutting-edge Motorsport technology. Despite the Corolla's reputation as a reliable vehicle for everyday use, it has a rich heritage as a racing car, and Toyota is committed to reviving that legacy and captivating GR superfans.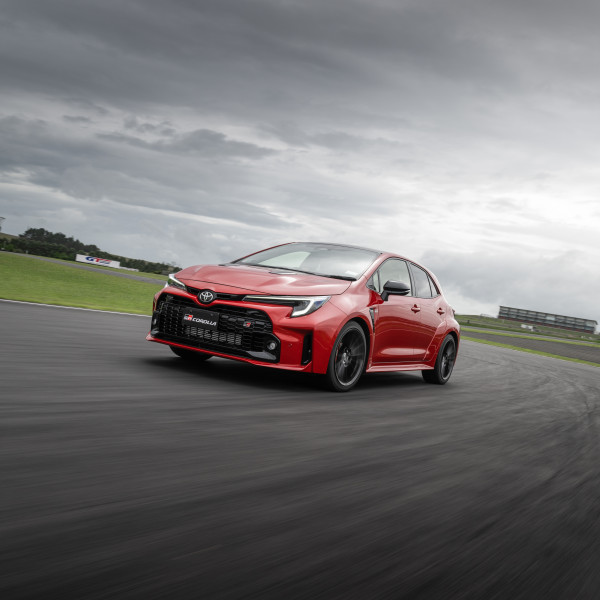 The GR Corolla is infused with the DNA of TOYOTA GAZOO Racing; it inherits the racing integrity and technology that has been developed and refined through Toyota's experience in motorsports. This includes the high-performance engine, an advanced but exclusively manual transmission, and the GR-FOUR AWD system. Toyota New Zealand Vice President of New Vehicles, Steve Prangnell, says "By letting the TOYOTA GAZOO Racing engineers loose on the GR Corolla, we have produced that rare combination of a high-performance car that can be driven with confidence and enjoyment in a variety of situations. It is also a daily driver with five seats, five doors and the complete Toyota Safety Sense package."
The GR Corolla is such a dream to drive it managed to distract me from the legendary southern scenery. Here's why:
Design
Being a design enthusiast myself, the sleek appearance of a car is imperative to me. It's an understatement to say that the sporty exterior of the Toyota GR Corolla turns heads; featuring matte-black wheels, a commanding front grille, functional air scoops, and flared fenders that widen the track for optimal sports performance, it's sexy to say the least. The interior is just as impressive, with front sports seats bearing the GR headrest logo, a GR leather-trimmed steering wheel, and a vented bonnet that pays homage to the brand's racing heritage. With the interior echoing a traditional race car, it evokes that cool-factor while still being comfortable and functional for everyday use.
Performance
The Toyota GR Corolla features a turbocharged 1.6-liter engine that generates an impressive 221kW (296 horsepower) and 370Nm of torque, which is 21kW more powerful than the same engine in the rally winning GR Yaris. It comes with a 6-speed, intelligent manual transmission that allows for smooth and precise shifting. The car also boasts a GR-FOUR all-wheel drive system that automatically adjusts the power distribution between the front and rear wheels, providing excellent traction in all weather conditions. With Normal, Sport, and Track driving modes, the GR Corolla offers a range of driving experiences to suit driver preferences. Experiencing the power of GR was enough to convert me to wanting a hot hatch, stay tuned if I pursue my Fast and Furious dreams.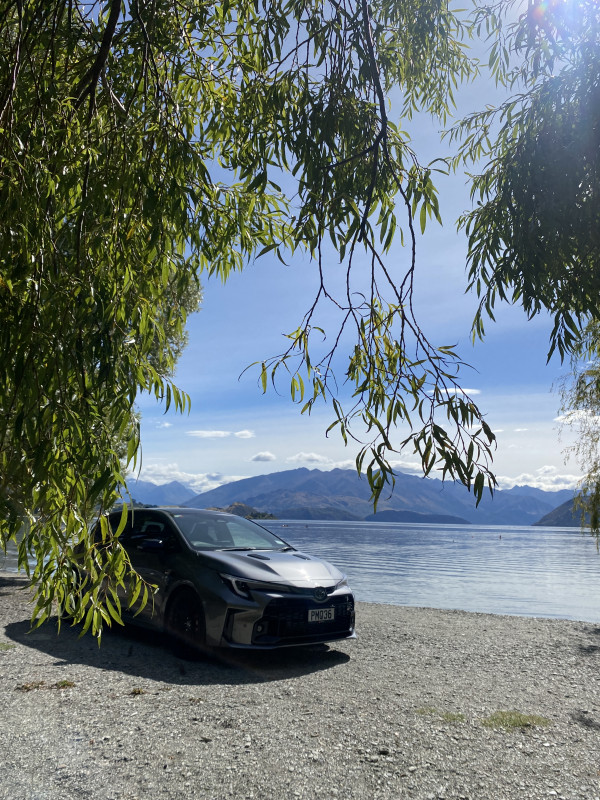 Technology
I am guilty of performing car concerts on the regular when driving, the GR Corolla offers advanced technology that takes entertainment to the next level (and as much as I'd like to think, my mediocre singing voice too). With an 8-inch touchscreen, an 8-speaker premium JBL audio system that includes satellite navigation, and compatibility with both Apple CarPlay and Android Auto, the car provided seamless connectivity for choosing the perfect song to match my mood. Additionally, the GR Corolla comes equipped with a QI wireless charger which I thoroughly appreciated for charging on the go after capturing lots of southern scenery content. These features work together to provide an effortless and immersive driving experience, car concerts included.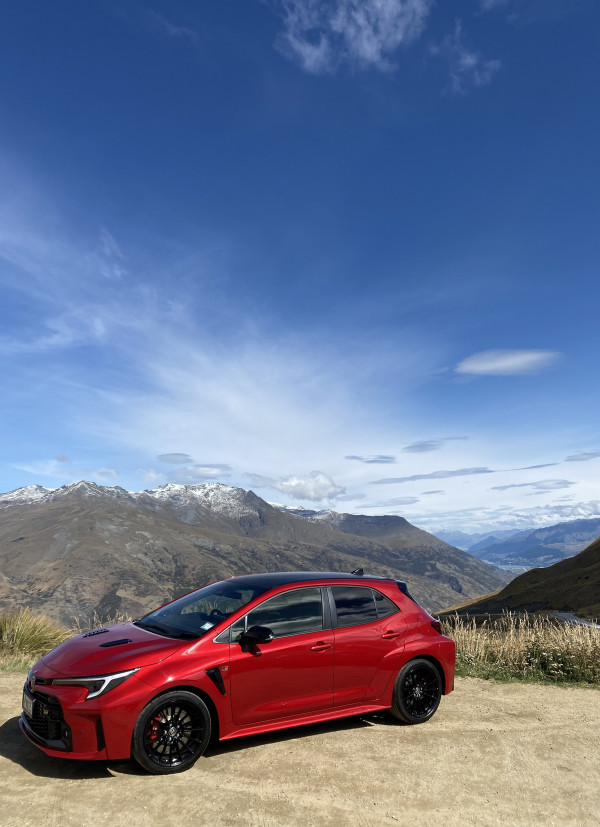 Pricing
A significant benefit of purchasing a Toyota is that all the admin that comes with a new car is taken care of, which is a big bonus in my books. The Toyota drive-away price for the Toyota GR Corolla includes all on-road costs, such as registration, Warrant of Fitness (WOF), a full tank of fuel, Toyota Care Service Advantage fixed price servicing package, and a three-year or 100,000 km warranty for peace of mind. The price for the 2023 GR Corolla is set at $74,990 drive-away. Due to high demand for this limited edition vehicle, Toyota New Zealand has decided to allocate the first 150 cars through a ballot system to ensure fairness. The first ballot has already closed, and the second one will start on April 3rd at midday - so mark your calendars. More details on the second ballot will be available closer to the time.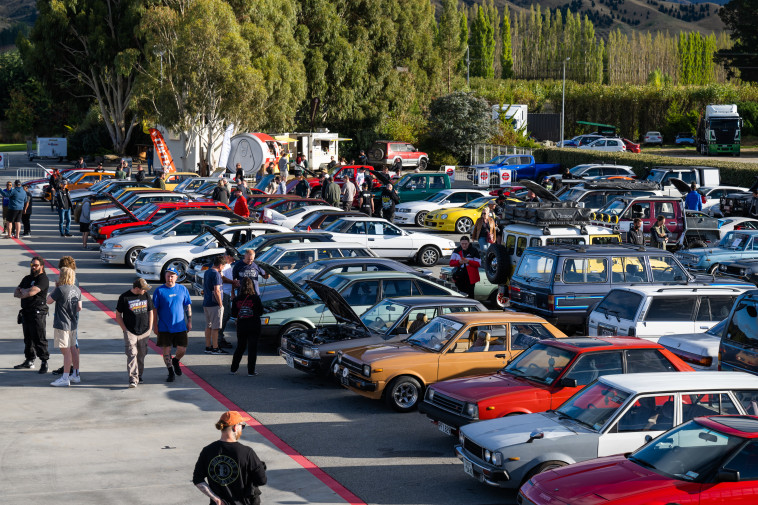 It's safe to say after attending the TOYOTA GAZOO Racing Festival I have a newfound appreciation for the heritage brand. I admire Toyota's commitment to orchestrating community events that celebrate the rich history Toyota has in New Zealand and continues to build on year after year. Similarly, experiencing the Toyota GR Corolla at its full potential showcased the impressive race-derived technology Toyota invests in to develop dynamic vehicles which fuse performance and functionality, making for a fun and exciting vehicle to drive day to day. For those who have had to endure me bragging about my 'racer girlie' experience at Highlands Park and overall awesome weekend in Cromwell with Toyota, it probably won't stop anytime soon and I encourage you to get behind the wheel of the GR Corolla and feel the power for yourself.