Interview: Suki Waterhouse on being an accidental 'beauty icon', life after lockdown and the supernatural world
Type her name into Google and one of the most popular searches you'll see about the London-born it-girl is: 'What does Suki Waterhouse do for a living?' Well, the answer is: a helluva a lot.
After the opportunity to chat with the 29-year-old British-born icon, I quickly learned just how multi-dimensional she is, so it's a fair question. Suki is one of those prominent fixtures across industries, so it's no surprise her job titles vary from actress, model, musician, among others.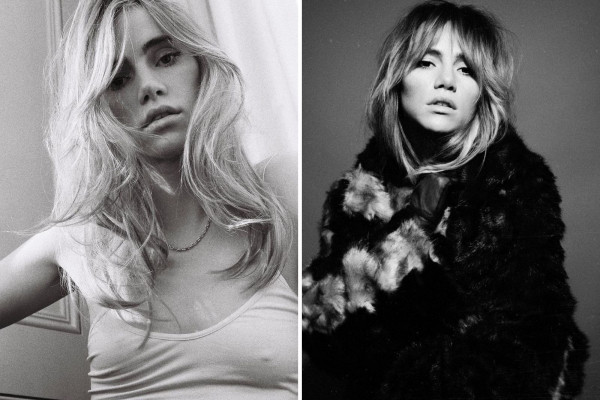 As soon as our Zoom interview commences, it's immediately obvious why Suki— from her hair to her makeup—is considered a beauty icon. That signature winged liner and effortless 'I just woke up like this' tousled tresses, she's glam without even giving a damn. Annoyingly, but also what makes her so likeable, is how unaware of her own charm she is. "I'm not amazing at makeup!" she tells me. "I can't do it myself whatsoever…look at my eyes! I definitely call on help a lot." Don't worry though, I made her spill her beauty and style secrets (incoming below).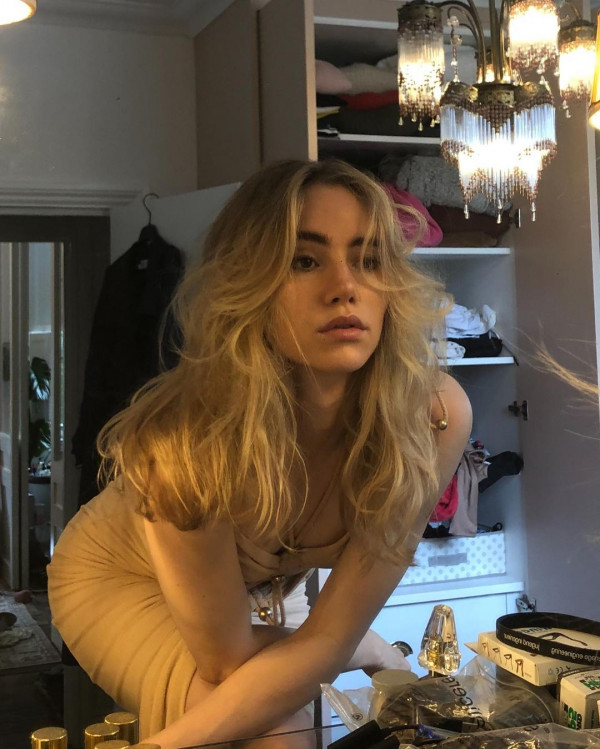 Currently based in LA filming an upcoming TV adaptation of New York Times bestseller Daisy Jones & The Six, the charismatic Brit radiates positivity. "It's SO nice to be back at work again and finally doing stuff!" Suki responds when I ask how she's doing right now. Refreshingly, her year has been much the same as mine, minus the blacked-out windows and constant sound of drilling echoing in her complex. "Like everyone else this past year I haven't had much escape. I was in an apartment that had building work going on all the time. After having had blacked-out windows, I think my body is only just reactivating to seeing sunlight! I feel like I've been a cavewoman eating yoghurt for what feels like two years…" Again, relatable.
Suki is playing new girl Camille Meadows at the prestigious Edelvine Academy for Girls in new horror mystery Seance. "A really fun, cool, go-back-to-school horror movie," is how Suki describes it. "Not too scary that you'll be terrified the entire time and up all night though. It's dark but kind of funny as well. I like the way it doesn't take itself too seriously."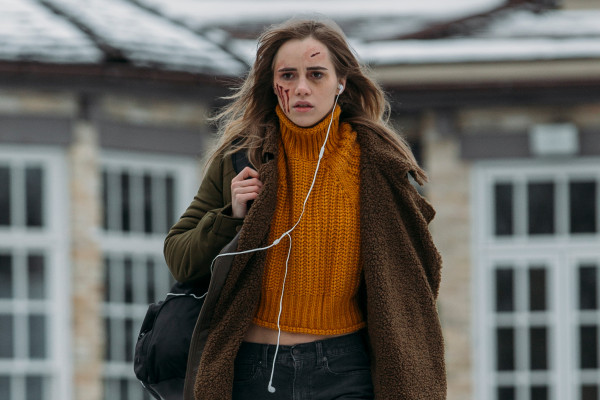 Suki Waterhouse in Seance / Photo courtesy of RLJE Films and Shudder
Marking a change in genre for Suki, she was drawn to the role not just for a new challenge but the nostalgia. The actress drew inspiration for the role by digging into her own school days. "I think so much of our lives as grown-ups is shaped by those years. From being the 'outcast' to that mission to help a friend. It was like a full-circle experience going back there, except this time around having more empathy for myself," she recounts.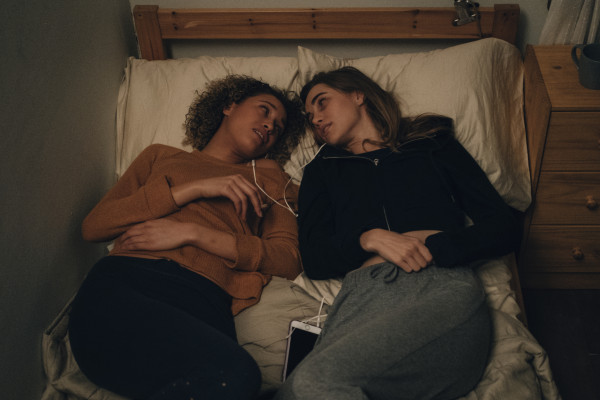 Ella-Rae Smith as Helina and Suki Waterhouse as Camille in Seance / Photo courtesy of RLJE Films and Shudder
In the film, we see Camille (Suki) take part in a Seance to find out what happened to a fellow classmate after a mysterious suicide. The supernatural nature of Seance begged the question, where does Suki sit in terms of the supernatural world in real life? "I'm not super attuned to that world, although in saying that I have certain things I 'see' quite regularly. I experience sleep paralysis, which feels quite paranormal." Describing it as that moment before you wake up where you 'feel trapped in your own body, like you've been abducted by aliens', Suki says it's as close as she's got to being 'spooked'.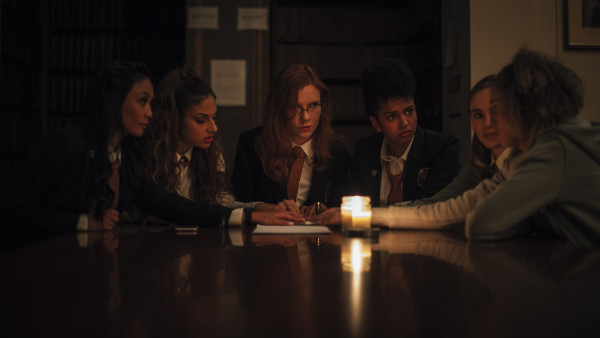 Seance / Photo courtesy of RLJE Films and Shudder
Her army of two million fans on Instagram might be surprised to learn, despite fronting campaigns for the likes of Burberry, Tommy Hilfiger and Salvatore Ferragamo, Suki is first and foremost an actress. Masterfully navigating the line between screen and fashion, I asked the multitalented performer where her heart lies most. "I haven't modelled for years," she tells me. "I actually started acting, as well as singing, really young before I even got into modelling. Acting for me was always an outlet outside of school that was for me. I never did it in school, I was way too embarrassed. My theatre group was always my secret world." Turns out, there's another world that has her heart though too. "Music has been a big focus for me – I'm really excited about that. I've been doing it my whole life, working up to an album that's coming out soon." … "Stay tuned," she teases.
As for finding inspiration in these times of uncertainty, perspective is in no short supply for Suki. "The world before was a rat race. I think lockdown has forced people to rethink how they work and what works for them. It's paved the way for this clean slate for creativity." I joke that I've discovered a more creative side in the kitchen despite previous hopeless endeavours. "No! Everyone is a creative person! I truly believe that!". Then I blushed back lost for words with an embarrassed smile fastened to my face. I too am now a die-hard Suki fan girl.
Suki on style, beauty, TV...and lamps
What are you reading, watching or listening to right now?
Reading: Twentieth-Century Boy by Duncan Hannah
Watching: Scenes from a Marriage (streaming now on NEON)
Listening : To Live and Die in LA
How would you describe your personal style?
I think I've always been a skater vibe. Even with a nice dress, I'll pair it with skater shoes. I'm kind of like a reluctant Avril Lavigne character.
Where do you get your style inspiration from?
The 70's. In LA the vintage stores are amazing!
Your biggest backstage beauty secret?
Layering! I won't use just one concealer. I mix and match products. I like spraying down my sponge with water before mixing it in with concealer and foundation for that wet, glass effect. I always want to look dewy and not dry.
Three beauty products you can't live without right now?
IS Clinical Vitamin C Serum, CurrentBody LED Light Therapy Mask, Laura Mercier Secret Brightening Powder for under the eyes, Chanel Les Beiges Healthy Glow Bronzing Cream and Kevyn Aucoin Mascara.
What's one thing fans might be surprised to learn about you?
I have an obsession with lighting! I collect lamps. My most recent lamp purchase was one from Eny Lee Parker, which I've got sitting in the corner of my apartment. I can't stop staring at it.
Seance premieres on Shudder tonight.