Star Wars attraction taking the galaxy by storm
Heading to Los Angeles soon or needing a reason to travel to Anaheim this year? Disneyland has given Star Wars enthusiasts another reason to revel in all of the glory this utopia has to offer with the addition of it's newly launched Star Wars attraction. The new attraction termed Star Wars: Galaxy's Edge is an inter-galactic haven for fans of the beloved futuristic franchise, where they can fully immerse themselves into the entire fantasy land. Disney hasn't designed simply a thematic amusement ride but rather a full land based off the movie's landscape and planet Batuu. Crucial must-see locations include the two amusement rides: one on the millennium falcon and another experience of the rise of the resistance, then cuisine from Oga's cantina, beverage and bites from the famous Batuu milk stand and custom merchandise from Savi's workshop.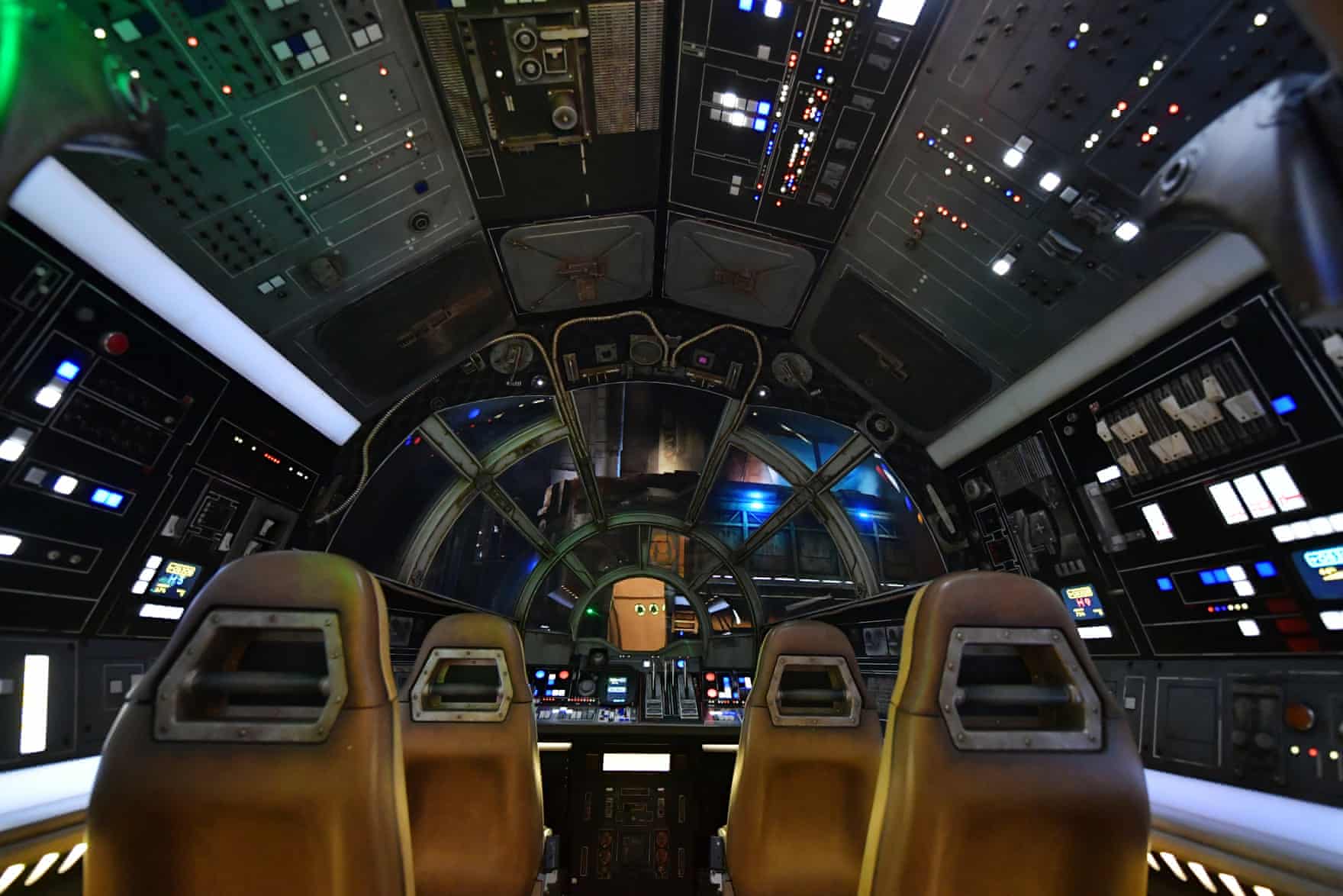 Millennium Falcon: Smugglers Run
Here's your opportunity to fly the Millennium Falcon and begin travelling through hyperspace. The experience of flying the famous spacecraft is designed to be an interactive experience for guests to be able to use controls to either pilot the ship or use blasters to defend the capsule or help the craft move smoothly as an engineer. During the journey through outer space you will be able to fire cannons at enemy fighters and decide where you want the ship to go. The rides capacity is six people. The only anchor attraction to be open as of yet will grant you full control of the Millennium Falcon in this out-of-this world encounter that has left the first guests wanting even more.
Star Wars: Rise of the Resistance
Un-opened key attraction Star Wars: Rise of the Resistance is the only experience that is not yet completed by the fantasy Arcadia, but that isn't stopping the heavy anticipation towards its opening later this year. The journey begins with your capture by the First Order with you coming face to face with Kylo Ren and have you travelling a galactic battle story between the First Order and the Resistance. Much about this ride is still under covers so like you, we can't wait to see and experience a Star Wars conflict in real-life and immerse into a movie-scape like no other.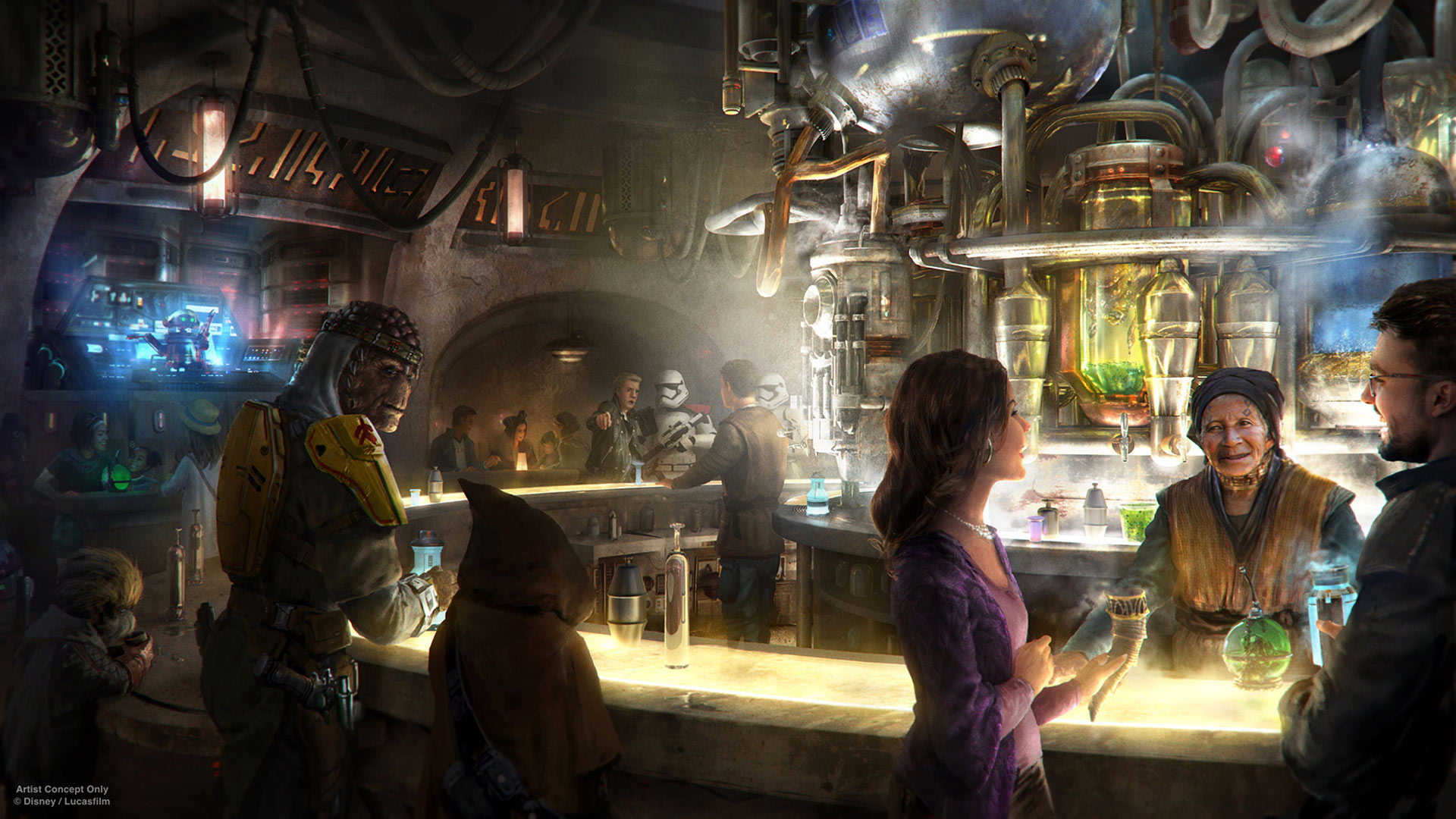 Oga's Cantina
Take a step inside Disney's first bar serving alcohol to the public, excluding the members-only private Club 33. Even though there is a limit of two alcoholic drinks per person the Cantina pairs classic Star Wars fandom with modern-day interactive touches to create an intimate space for guests to enjoy an out-of-this-world bar moment. Oga's Cantina isn't only full of delectable beverages but also extreme eccentricities including the musical styling's of Rex, a droid who appeared on the park's existing Star Tours ride based on the Star Wars franchise. Also, a little tip to score yourself a free souvenir while you're there is to grab the single-use cardboard coasters, also don't worry if yours is a bit soggy from your dining just simply ask for another one.
Batuu Milk Stand
The Batuu Milk Stand is home to the iconic drink served by Aunt Beru in Star Wars: A New Hope- Blue Milk. Despite being labelled as milk this unique concoction is made from plant-based dairy. Disney has promised that while the drink is not your ordinary dairy beverage it is still set to tantalise guests with it's cool, refreshing and gloriously blue colour.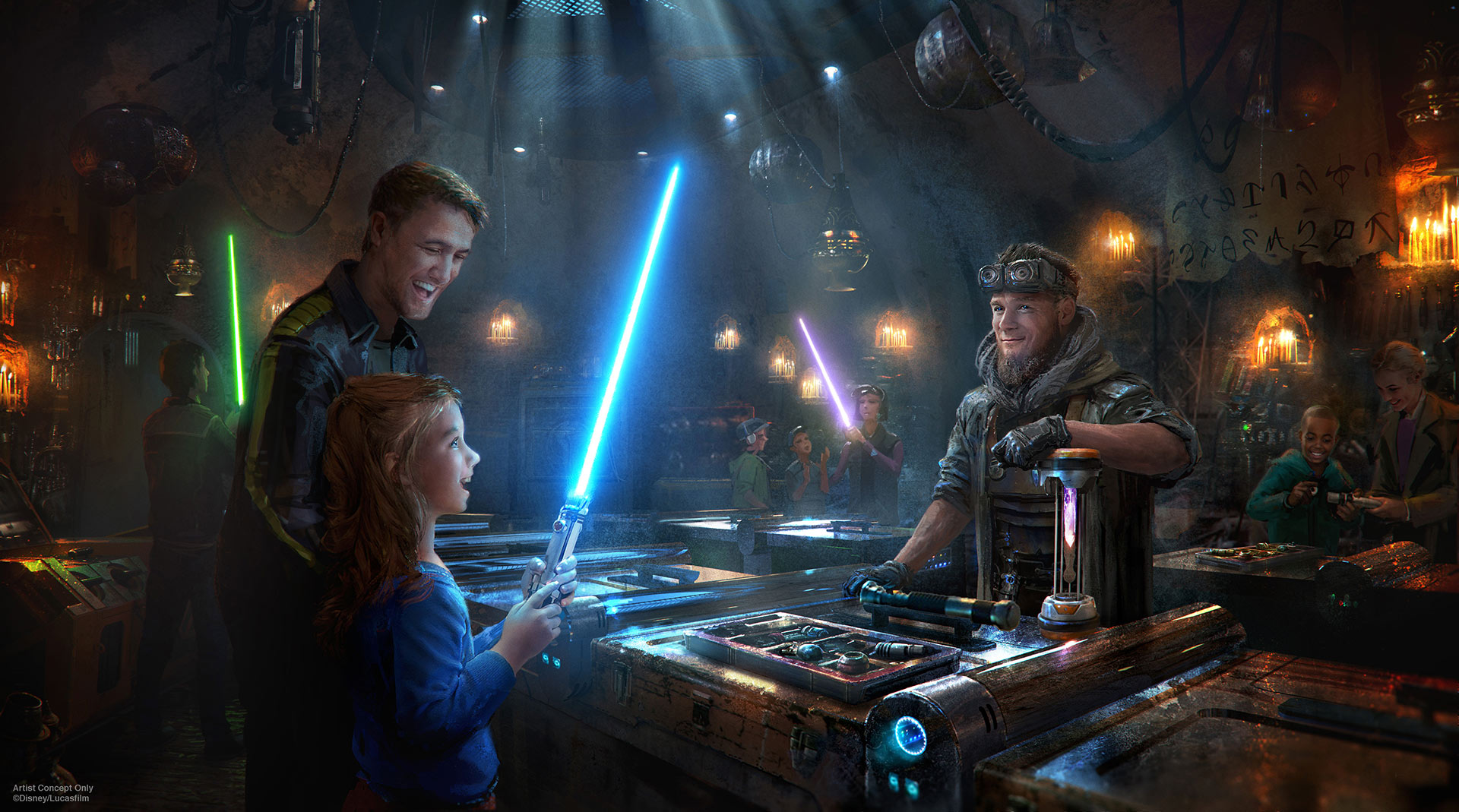 Savi's Workshop
One of the most iconic movie props in the history of cinematic franchises has got to be the Star Wars lightsaber. Savi's Workshop allows fans to build their very own, one of a kind lightsaber. Become your own version of a Jedi fighter and make your own custom weapon. Although it sets you back $200USD if you're a hard-core fan this has surely been on your bucket list ever since the first sighting of futuristic weapon.
Star Wars: Galaxy's Edge marks a milestone as the largest themed land expansion in Disney Parks history at a whopping 14 acres. Star Wars fandoms globally have been waiting many years for this release, so like the abundant anticipation, it feeds everyone's fantastical imaginaries of what it would be like to experience such a futuristic world and planet. This new attraction is a must-see for Star Wars lovers but also enthusiasts of anything Disney.