Tasty low-calorie dessert recipes to try this week
If you're someone like me, who claims to be 'full' and rarely finishes their dinner but then proceeds to eagerly demolish two bowls of dessert directly afterward then this list is for you….
These are our fave tantalising dessert recipes that don't leave you feeling guilty, bloated or on a sugar high, meaning you can totally finish a bowl (or two).
Raspberry sorbet
To begin: A kiwi classic after-dinner treat and go-to for many of us is an 'ice cream'. This unforgettable recipe is vegan-friendly, only consists of three key ingredients and takes a grand total of only 5 minutes to make.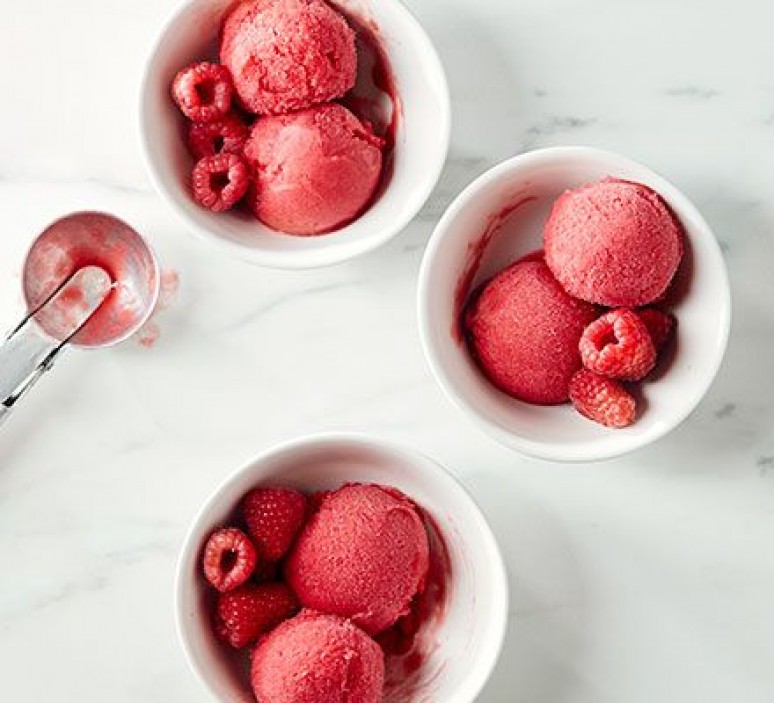 Ingredients:
2 ½ cups of frozen berries

1 tbsp. of honey or maple syrup

¾ cup of cold water
Method:
Blitz berries and honey (or maple syrup) in your blender or food processor

Add half the water and blitz again. Add more water if needed until desired consistency is achieved

Serve sorbet straight away or transfer to a container and freeze for later p.s. sorbet will need plenty of time to defrost when pulled out from the freezer again
Banana pops
A personal favourite from the sister duo two raw sisters is their acclaimed banana pops, that can even be substituted as a snack, not just your after-dinner cravings.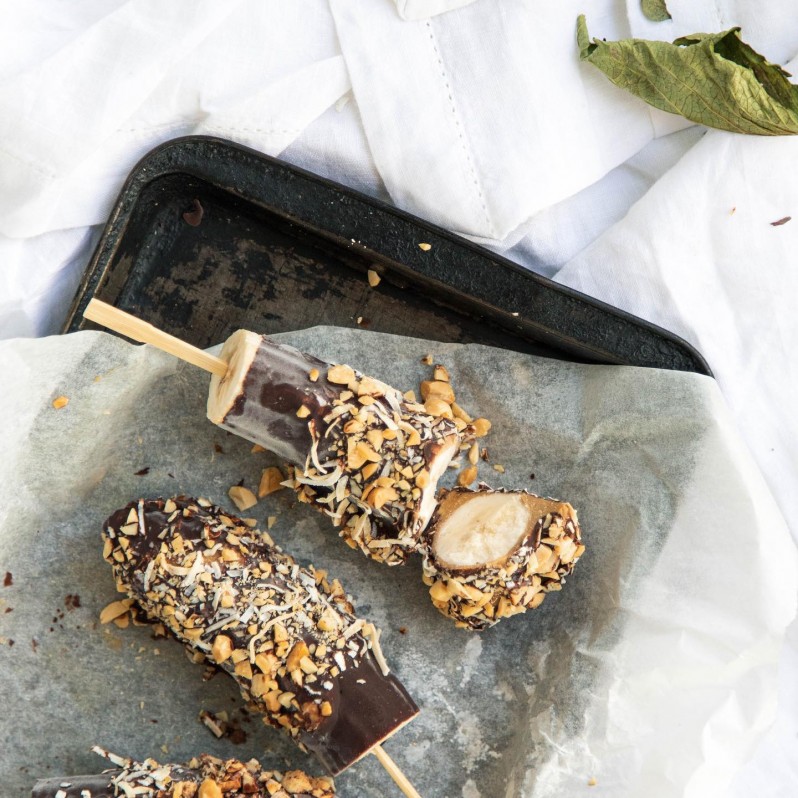 Ingredients:
Bananas

Peanut butter

Dark chocolate or cacao

Toppings: coconut & chopped roasted peanuts
Steps:
Cut bananas in half and place in the freezer

Once frozen, dip banana halves in peanut butter before dipping in dark chocolate (or cacao)

Coat your banana halves with toppings and then place them back into the freezer until frozen before devouring.
Instant pot caramel apple pie
Yum, the name itself for this recipe screams T A S T Y. After making this recipe, you will never make an apple pie any other way.

Pastry ingredients
2 cups of wholemeal flour
1/2 tsp. salt
2/3 cups of coconut oil-hardened, not liquid
5-6 tbsp. ice cold water
Caramel apple filling ingredients
1.9kg of apples
1 1/2 cups of whole dates
1 tsp. cinnamon
1 tbsp cornstarch
Pastry method:
Pulse flour and salt in a food processor or blender
Add in coconut oil and pulse until mixture resembles wet sand
Add water and blitz (add any extra water if consistency is too dry)
Roll the dough out on a floured surface before transferring to your pie tin
Poke the bottom of the pastry with a fork before baking in the oven at 180 degrees for 20-25 minutes, let pastry cool completely before adding the apple filling.
Filling method:
Peel, core and slice all apples to about 1/4 inch thick and place in a pot or pressure cooker
Cut and dice dates and add to the pot along with the cinnamon and only half of the apple juice
Cook in the pressure cooker on high or just 1 minute or in a pot for 10 minutes
Add the cornstarch and remaining apple juice and sautee mixture for another 5-10 minutes before finally pouring into the cooled pie pastry.
Banana waffles
This recipe is so mind-blowingly delicious, you'll find it hard to believe it's only 165 calories per serve...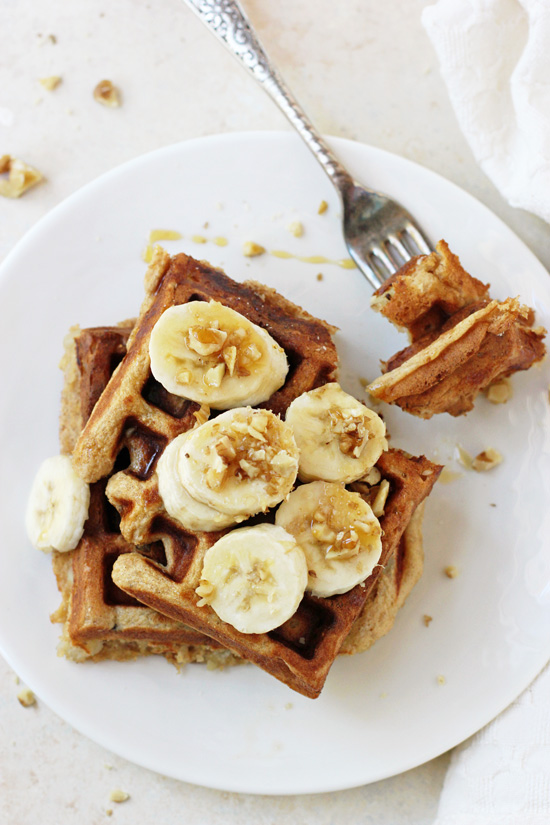 Batter mix (makes 3 waffles):
A cup of oats

2 medium-sized bananas (yellow, spotty or even black all works)

2 eggs

1 tsp. baking powder

1 tsp. vanilla essence

½ tsp. of your fav sweetener

A (generous) drizzle of sugar-free maple syrup
Blend all ingredients in a blender, heat in your waffle maker and top with all your desired toppings. Fitness influencer Shaefit suggests "melted peanut butter &/or Nutiva, banana slices, yoghurt and sugar-free maple" for the ultimate waffle sensation.
Cake in a cup
To finish this list with a bang, and prompt you to get on board with the trending phenomenon, we have an addictive low fat cake in a cup recipe.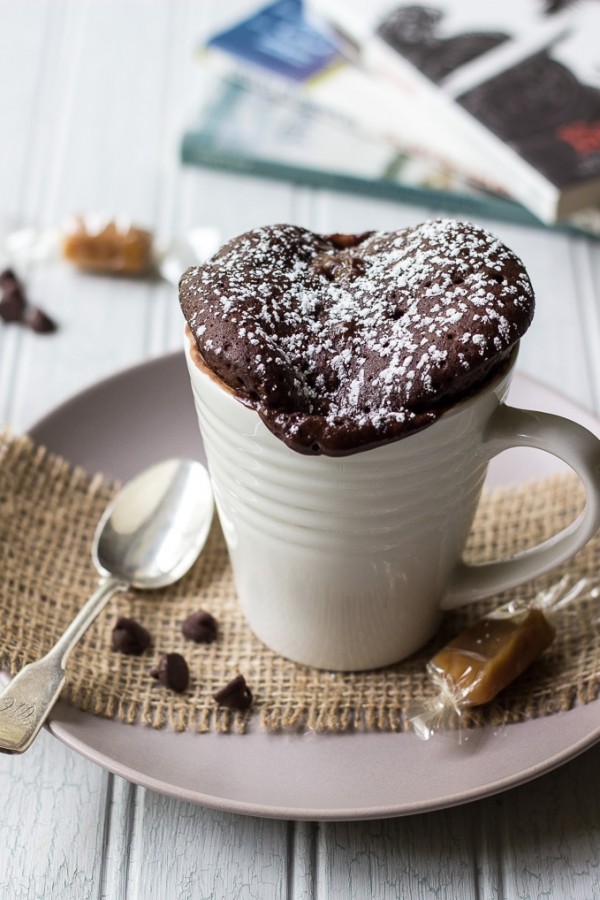 Ingredients:
2 tbsp. Flour

1 tbsp. sweetener

2 tsp. cocoa powder

¼ tsp. baking powder

Pinch of salt

1 tsp. of melted reduced-fat butter or coconut oil

2 tbsp. unsweetened almond milk (or skim milk)

⅛ tsp. Pure vanilla extract

¾ tbsp. dark choc chips (optional)
Method:
Spray your favourite mug with oil spray, combine flour, sweetener, cocoa powder, baking powder & salt.

Add the remaining wet ingredients (melted butter or coconut oil, milk and vanilla extract) to the mug and finally your choc chips

Bake in the microwave on high for 40 seconds or alternatively in the oven for 15 minutes on 180 degrees (but let's be honest 40 seconds in the microwave sounds a lot more enticing).

Serve with your preferred toppings (healthy or not), icing sugar, whipped cream, fresh fruit! Personally I love yogurt or extra melted choc chips on top.
Now you have every reason to demolish a bowl of dessert with these low calorie, mouth watering recipes, you simply can't, NOT try them.