Mother's Day gift guide 2021: The best gifts for every mum
With Mother's Day hot on our heels (Sunday May 9th if you need a reminder!), it's time to start deliberating and dabbling in gifting ideas. Mother's Day serves as the perfect opportunity to celebrate the mother figure in our lives. Whether it was your first heartbreak, cheering you on from the sidelines at sport, helping with projects or just being your taxi driver for the better part of your life, they've never wavered from your side.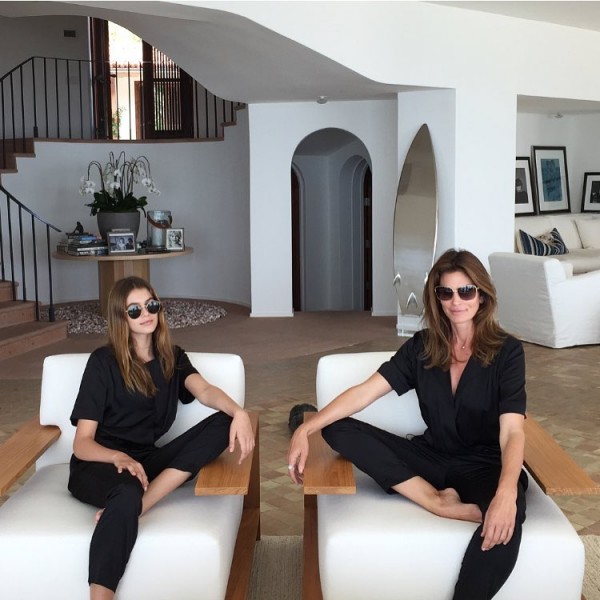 Finding a gift that does justice to all of this though, is no easy feat. Flowers by the bunch and chocolate delicacies are traditional, fail-safe options, but they tire quickly. As it's a new year, and with no looming lockdown limiting opportunities to shop, let's change the narrative and say 'I love you, mum', through considered gifts. Think: new season bags, skincare, perfumes and of course, jewellery.
Alongside breakfast in bed, consult Remix's ultimate Mother's Day gift guide for something special guaranteed to hit the spot…
Oh, and a heads up - stay tuned for our massive Mother's Day giveaway launching next week over on Remix's Instagram. It's going to be our biggest giveaway. Ever. So make sure you're following us!
For the beauty-obsessed Mum
Dermalogica Melting Moisture Masque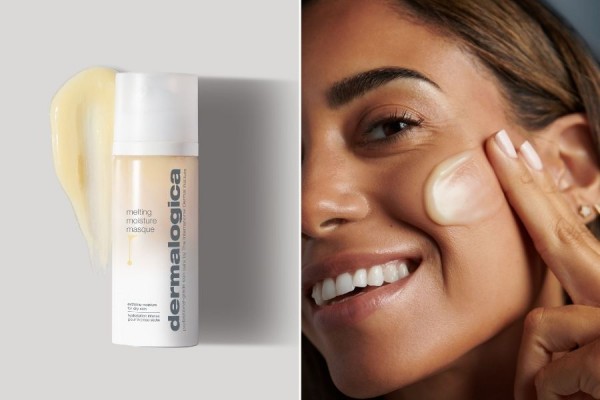 Just in time for Mother's Day, Dermalogica's latest launch, a luxuriously hydrating leave-on or wash-off masque, serves as the perfect pampering accompaniment to uplift mum's skincare routine. Formulated with unique shape-shifting nourishment, this masque will not only restore the appearance of smooth and dewy skin but leaves intense, lasting hydration to reduce dullness and dry areas | Shop here.
Tom Ford Black Orchid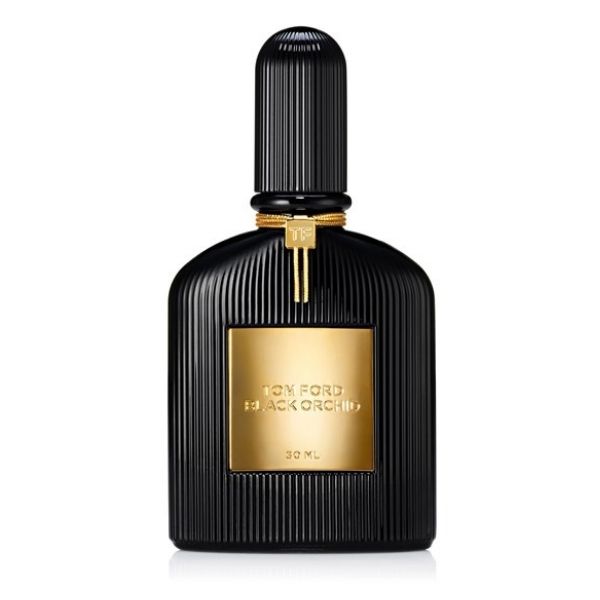 For the mum's with a penchant for the finer things in life, discover the latest rendition of the classic Tom Ford Black Orchid. Modern and timeless, Black Orchid sets a statement through luxuriously tempting rich accords, with inclusions of black truffle and ylang ylang, complemented with sensual touches of bergamot and black current. The glitzy, gold bottle itself protrudes glamour and elegance, making it more than deserving of a place on mum's vanity | Shop here.
Glow Lab Age Renew Recovery Night Cream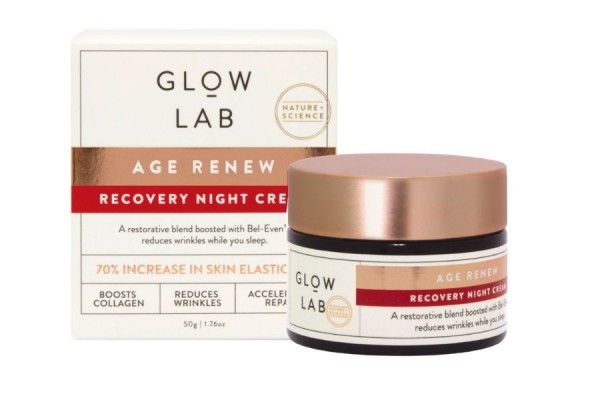 Of course, no gift guide would be complete without two-time Lifestyle Award Nomination Finalist, Glow Lab. Queue the Age Renew Recovery Night Cream, a superhero anti-ageing cream that helps protect and smooth, as well as calm irritation and redness | Shop here.
Adashiko Collagen Ultra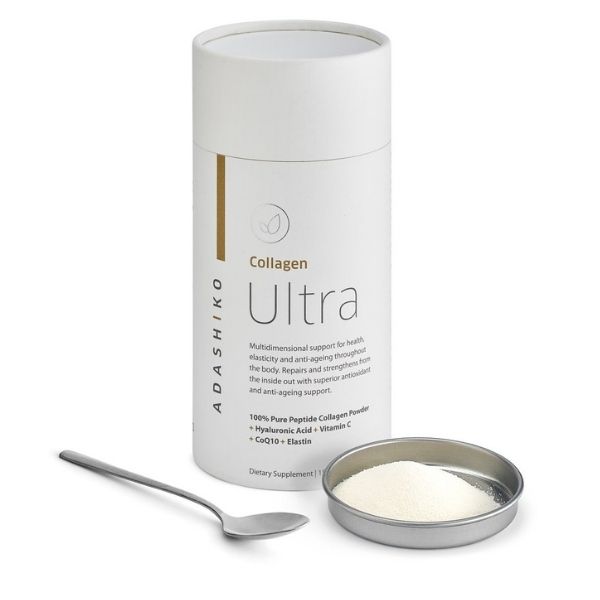 Promoting wellness and healthy ageing, Adashiko Collagen Ultra will be a perfect match for those with a holistic approach to beauty. The hero ingredient, 100 percent Japanese-made natural peptide collagen, restores natural collagen production, whilst boosting skin appearance and increasing joint mobility. *Adds two to cart* ;)
Aēsop Geranium Leaf Duet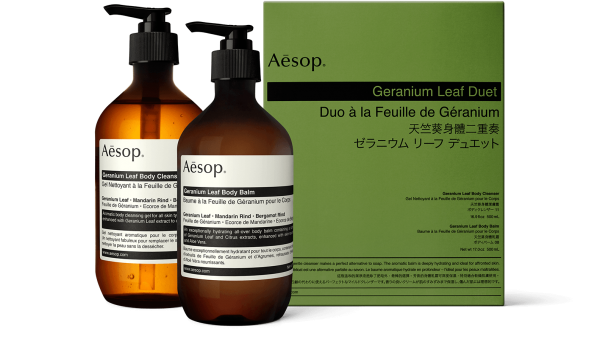 Spoil your mum with a little skincare self-care from Aēsop this Mother's Day. Inclusive of a Geranium Leaf Body Balm and Body Cleanser, this set will provide exceptional hydration for cleansed and supple skin. The aromatic kit, formulated with oils of Mandarin and Bergamot Rind, will leave a lasting fresh fragrance akin to the store's signature scent | Shop here.
Mademoiselle Rochas in Black Fragrance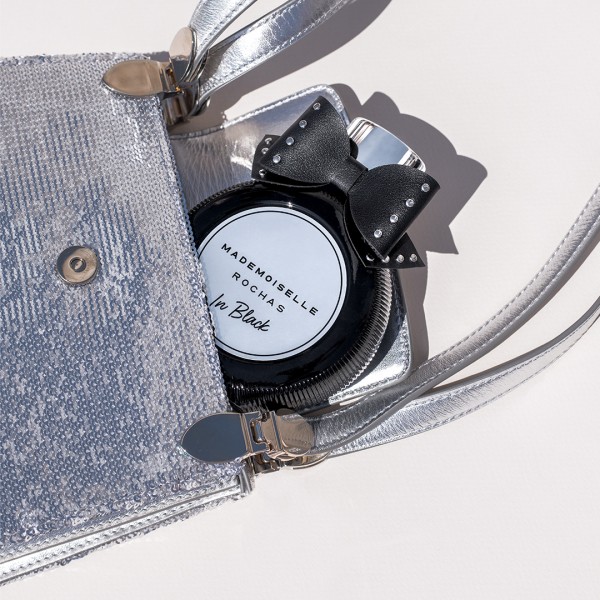 For the uber-cool mum's with a natural flair for glam and a slight rebellious streak, the latest Mademoiselle Rochas perfume is the ultimate signature scent to represent the number one woman in your life. Encompassing a woody, fruity and floral blend with notes of juicy blackberry, as well as hints of bergamot, hawthorn, ambroxan and carnal vanilla. This perfume is a modern, compulsive and yet extremely charming scent, sure to make your mum feel très chic | Shop here.
Spring Spa Margaret Dabbs Supreme Manicure and Pedicure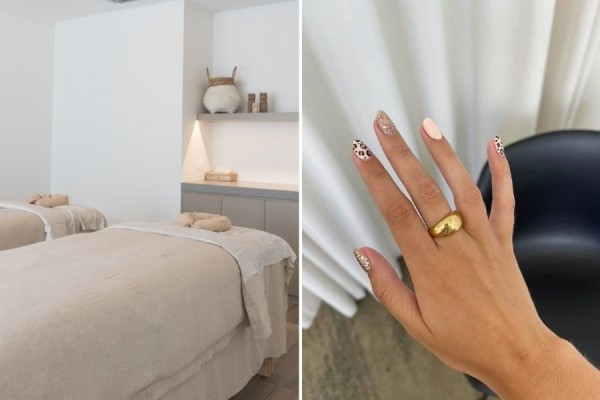 In need of a mother-daughter pamper session? Escape to the serene sanctuary that is Spring Spa for the ultimate manicure and pedicure treatment. This is no ordinary manicure and pedicure though, indulging in luxurious Margaret Dabbs products complete with a hand and lower arm massage. Take it up a notch, and follow it with one of Spring Spa's signature massages, for an unforgettable girls day out | Purchase gift vouchers here.
Guerlain Aqua Allegoria Mandarin Basilic Fragrance Set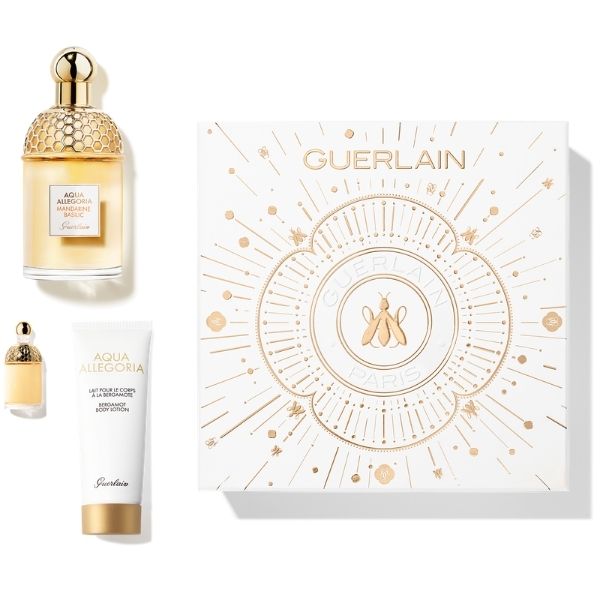 Amongst the oldest fragrance houses in the world, few brands truly respect the art of perfumery quite like Guerlain. Designed for contemporary women, this set features a Mandarine Basilic Eau de Toilette Perfume, a mini spray perfect for mum's handbag, and a bergamot body lotion. The Mandarin Basilic exudes a citrus harmony, enriching essences of clementine, orange blossom, ivy, green tea and bitter orange, for an enlightening and well-balanced scent | Shop here.
For the Mum that has everything
Skintopia Skin Treatment Voucher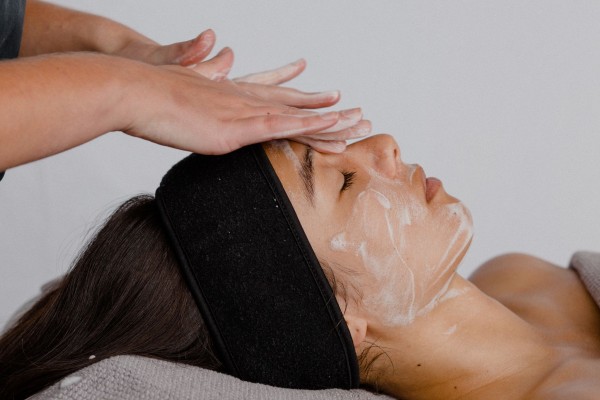 Best Beauty Destination Finalist in Remix's Lifestyle Awards, Skintopia, is a one-stop-shop for all mum's skin needs. Providing rejuvenating, bespoke skin treatments, set in a unique and inviting lounge. Better yet, from May 5th to May 9th, Skintopia is offering 2 for 1 ProSkin 30 Treatments at the Commercial Bay and Old Bank Arcade Skintopia locations as a Mother's Day special. Simply book both appointments together to grab the deal and let the experts do the rest.
Black Pineapple Bespoke Cocktail Sets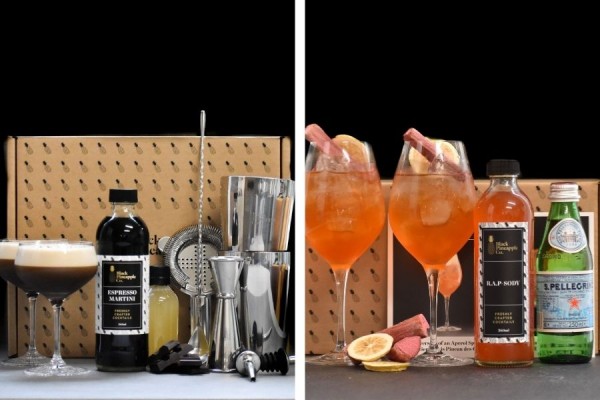 So, mum counts herself a bit of a cocktail connoisseur, hey? Toast in style this Mother's Day with a handcrafted bespoke cocktail made specially by you and your mum in the comfort of her kitchen. Whether you and your mum fancy a decadent moment elevated with Espresso Martini's together, or desire a sophisticated aperitivo-style R.A.P-Sody Mother Lover Cocktail, the gift of these kits will soon make mum a professional home mixer. As a hot commodity, these kits will be available nationwide only until the cut-off date of Midnight, Tuesday 4th of May, and for Auckland, Midnight Wednesday 5th of May | Shop here.
Citta Sunday Women's Linen Robe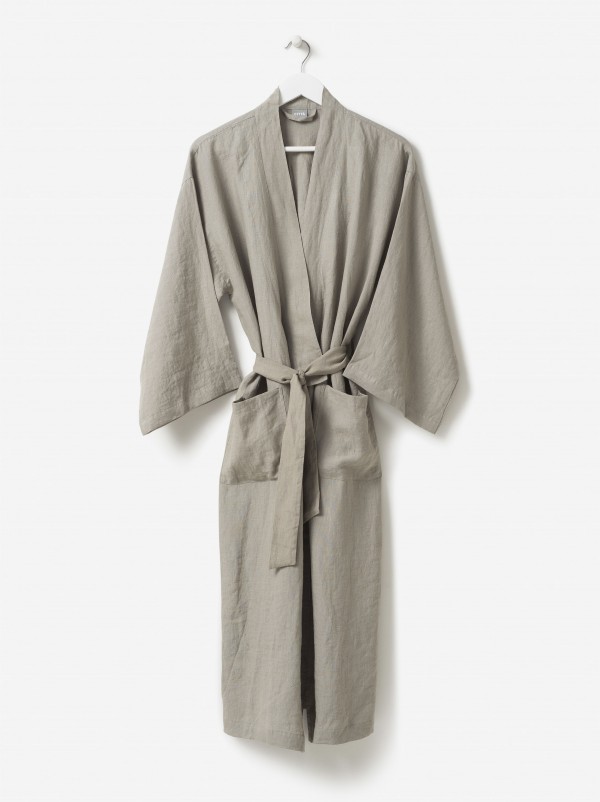 Letting your mum kick her feet up and relax this Mother's Day is definitely on the list, but make sure it's in style by gifting the Citta Sunday Women's Linen Robe. Available in colours puddle and toast, the relaxed robe serves as a penchant for mum's who appreciate a little bit of self-care. With Mother's Day falling on a Sunday, gifting Citta's Sunday robe seems appropriate, right? | Shop here.
The Daily Edited Monogrammed Phone Case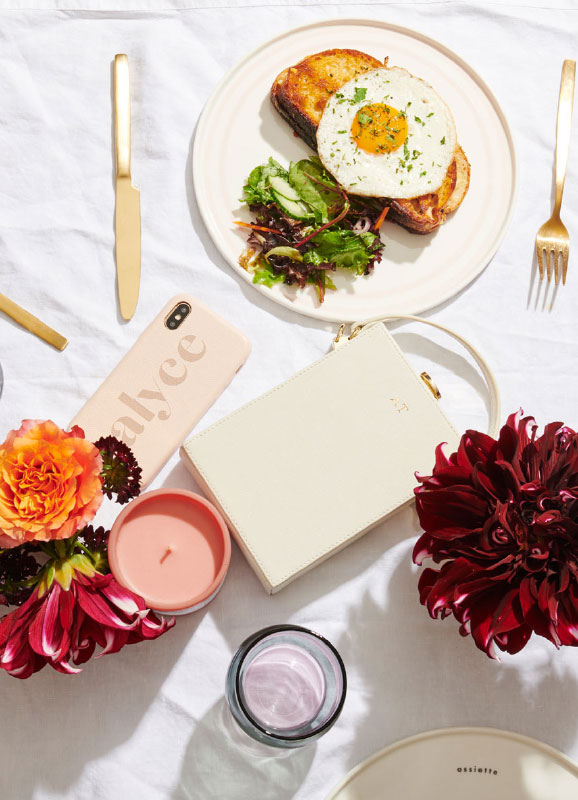 Give the gift of personalisation with a Monogrammed Phone Case from The Daily Edited. With a vast selection of colours, cases, models and styles, there's something suitable for every mum. A great understated accessory, these customisable cases make going the extra mile in gift shopping that much easier | Shop here.
Resore Towels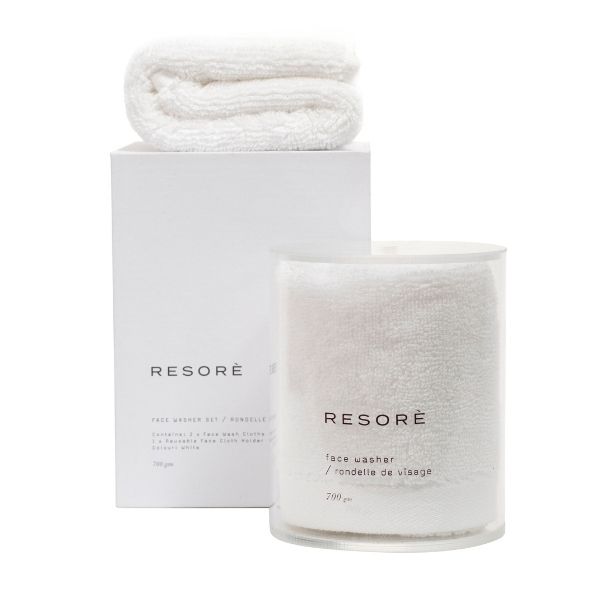 Well if it's good enough for fellow mum and beauty queen Rosie...then she's gotta love it, right? Always putting others' wants and needs before her own, the key to the perfect gift is something extra special she wouldn't buy for herself. Leading the game with sustainable, yet incredibly soft hypoallergenic towels, Resorè is just that. What's more, these towels are the perfect accompaniment to mum's bathroom decor, with a choice of white or toasted almond towel colours. | Shop here.
NZ Wine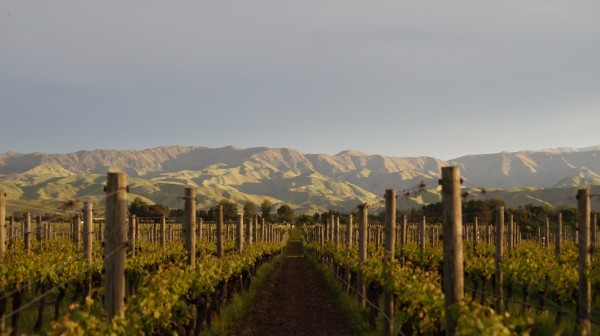 What's better than relaxing with a glass of wine? Getting a bottle of New Zealand made wine sent direct to your doorstep, of course! NZ Wine is home to an extensive directory of the most exclusive varieties of regional wines | Shop here.
The Caker Cake Kit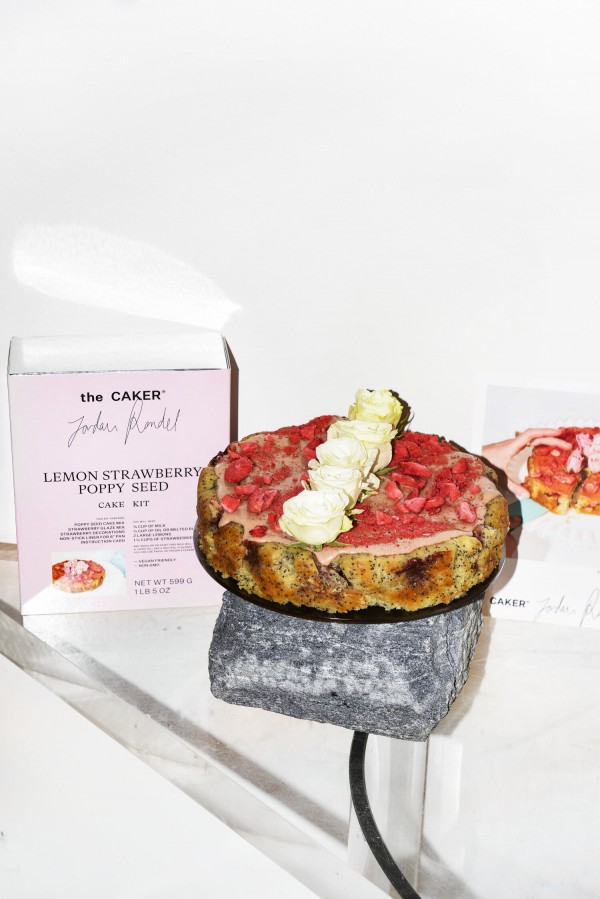 Where there's a celebration, there's cake. Satisfy the craving for something sweet with the best, The Caker, made that much sweeter when lovingly baked by you. The distinguished array of mixes, from Lemon, Strawberry and Poppyseed to Banana Cinnamon and even Matcha Cherry, has garnered quite the cult following | Shop here.
G.H. Mumm Champagne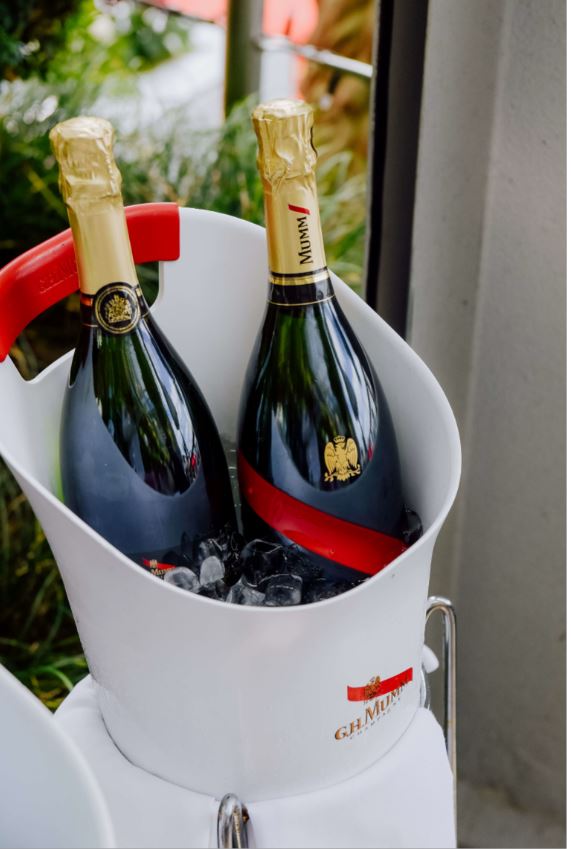 How to say 'you're fancy and deserve only the best', without saying 'you're fancy and deserve only the best': a bottle of French champagne. This year, give the motherly figures in your lives the gift of bubbles, serving as a reminder to mum to relax, spoil herself and kick up her feet, with a flute of champagne | Shop here.
For the Mum who's all about design
Simon James Tom Dixon Press Bowl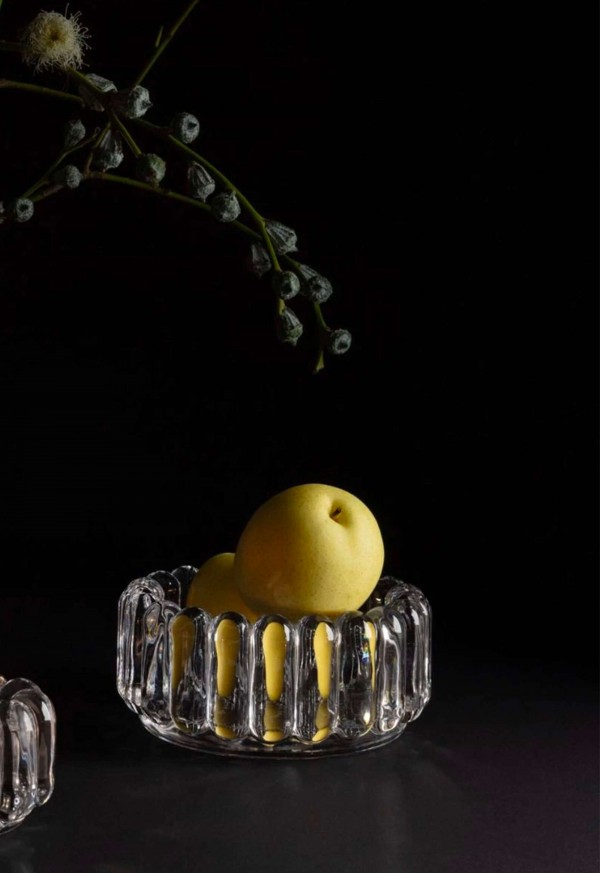 The Simon James Tom Dixon Press Bowl is one for mum's mantlepiece. Sculpturally formed and opulently finished, this bowl is an innovative statement for any home. Not only does it showcase style and flair, but is a perfect entertaining piece, serving as a conversational starter with guests during Mother's Day celebrations! | Shop here.
Glasshouse Mothers Day Fragrances (Ode to Women)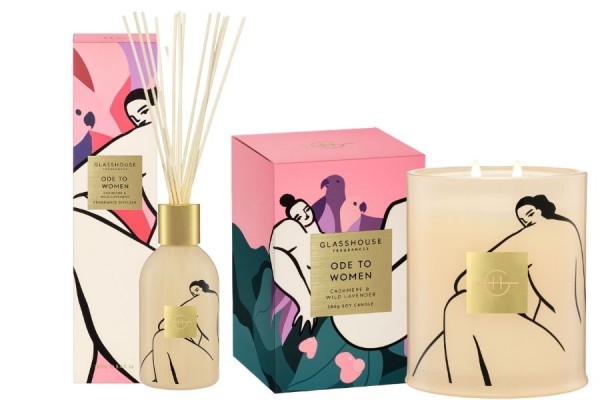 Home is where the heart is (AKA mum), so it's only right it smells equally as beautiful. For Mother's Day this year, be sure to get your hands on the limited edition Mother's Day Candle and Diffuser, proving to be the perfect sentiment for every mum's abode. Fittingly, the 'Ode to Women' collection is inspired by and celebrates the strength of our mothers, featuring a soft yet sophisticated fragrance to echo the comfort, reassurance and warmth of motherly presence | Shop here.
Kenwood Chef Sense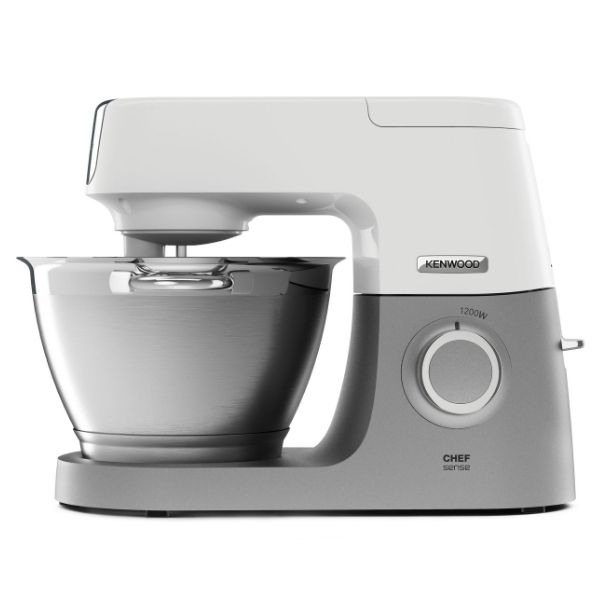 Nothing beats mum's home baking, right? The Kenwood Chef Sense puts control and choice in mum's hands. This simple and stylish kitchen bench must-have features an electronic 'sense' control, which provides mum with full control for an effortless experience. The Chef Sense also comes along with five dedicated bowl tools, plus a choice of over 20 optional attachments. A gift for mum and you ;) | Shop here.
Blush Flowers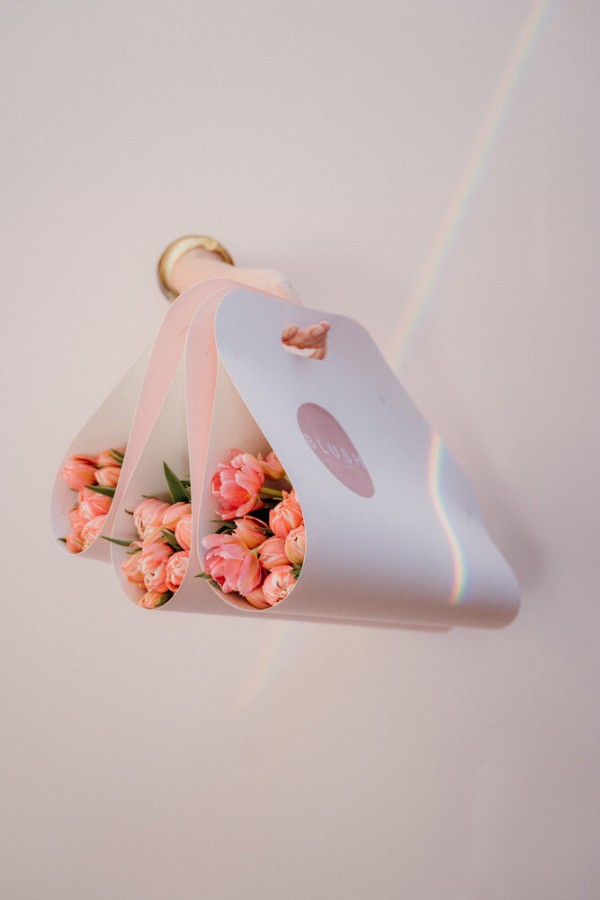 Although we're all for gifts which break the traditional, saying 'thank-you mum' through a bouquet of flowers is a surefire way to make mum feel special stat. For flowers guaranteed to impress, Blush pulls out all the stops. Pick something a bit different, like a pretty pastel bouquet or opt for classic roses, both encased in Blush's signature carrier. What's more, if you spend $89 on any Mother's Day Blush gifts, you will receive free delivery, Auckland-wide. It's a winner every time | Shop here.
Hyoumankind Ergonomic Pillows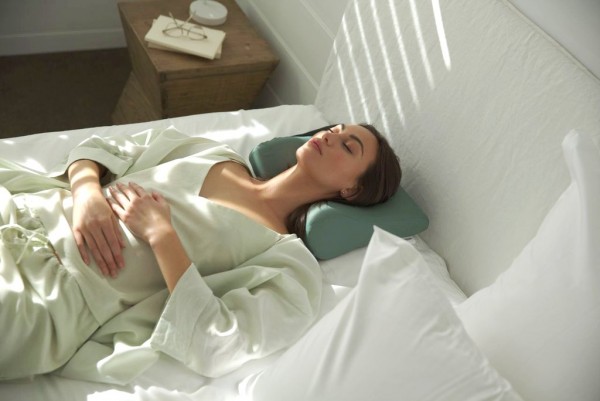 For the mum who struggles to get eight hours shut-eye, craves those extra comforts or has Australia travel plans in the pipeline, look no further than Hyoumankind's range of specially-designed, ergonomic pillows. Crafted using premium materials, designed and manufactured in New Zealand, Hyoumankind's range of pillows and accessories are the optimal gift for relaxation, recovery, and rejuvenation. What's more, this Mother's Day Hyoumankind is not only offering 10% off their pillow ranges but also including a free Auric Mist Spray with every order | Shop here.
MetalBird Silhouette Sculptures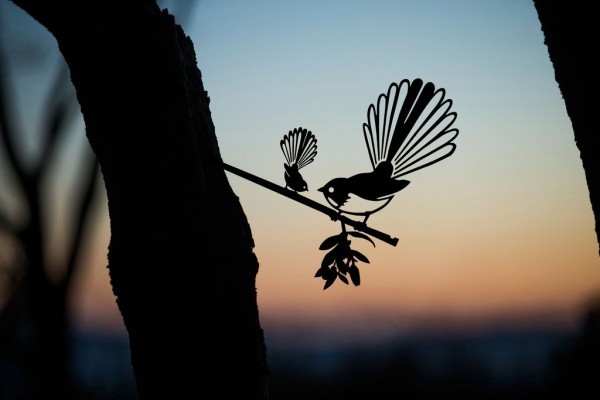 Becoming one of the most coveted gifts for Mother's Day this year is the vast array of metal bird silhouettes sculptures crafted by MetalBird New Zealand. With silhouettes made for every type of mum, these will transform mum's backyard or walls into a work of art. Although you can't go wrong with the Kiwi favourites, including the Tui and Kereru silhouette, the Piwakawaka (Fantail) and Baby represents the perfect tribute between parents and children | Shop here.
For the Fashion-Forward Mum
Gucci Heart Bracelet from Orsini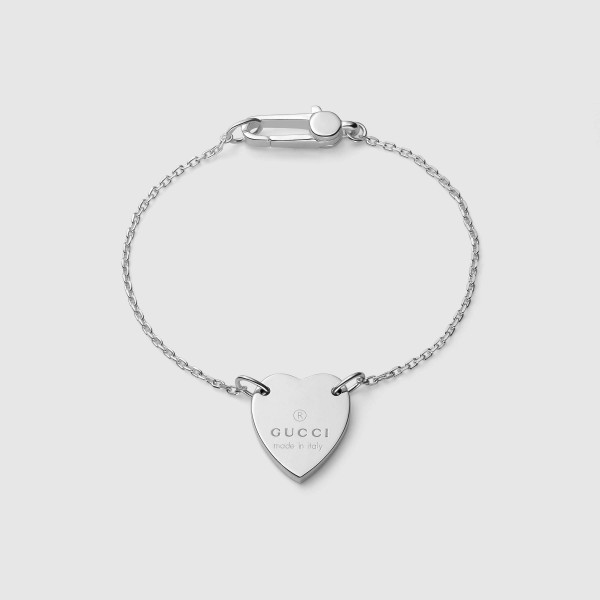 Diamonds may be a girl's best friend, but heart-shaped jewellery is making a huge comeback. For the mother who adores the simplicity of fine jewellery, look no further than Gucci's contemporary Heart Bracelet, engraved with the classic Gucci trademark. Reflecting a romantic narrative, this bracelet proves to be a timeless day-to-day piece to complement your mother's jewellery collection | Shop here.
Coach Ergo Shoulder Bag 33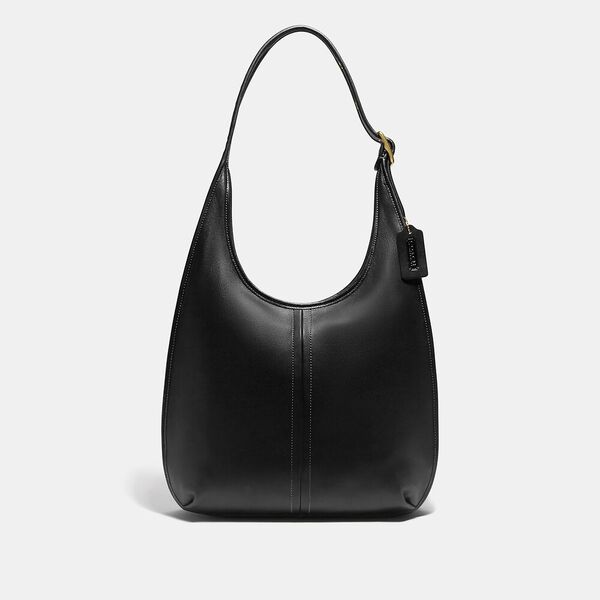 For mum's that have an affinity for stylish bags, Coach will be sure to please this Mother's Day. Renowned for coveted pieces that catch attention, the Coach Ergo Shoulder Bag 33 has been reimagined to reflect the iconic 1990 Coach silhouette. Crafted with soft glove-tanned leather, with plenty of room to store mum's essentials, there really is no better bag for a mum on-the-go | Shop here.
Victoria Beckham The Victoria Tee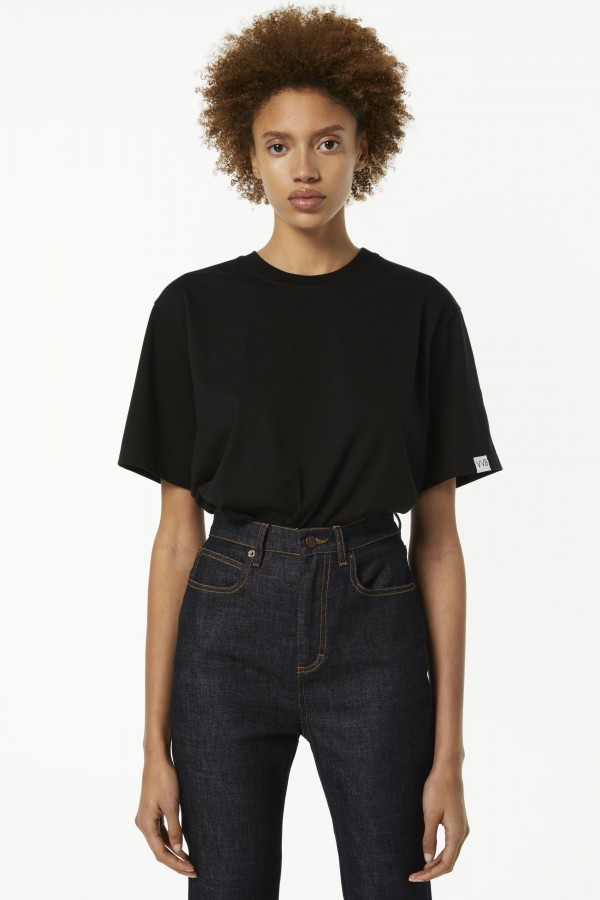 Plain black tees are a wardrobe staple. The Victoria Beckham Victoria Tee is not only chic, but it's also versatile, flattering and comfortable. Perfect for casual wear with jeans and sneakers or dressed up with a blazer and black side split pants | Shop here.
Swarovski Collection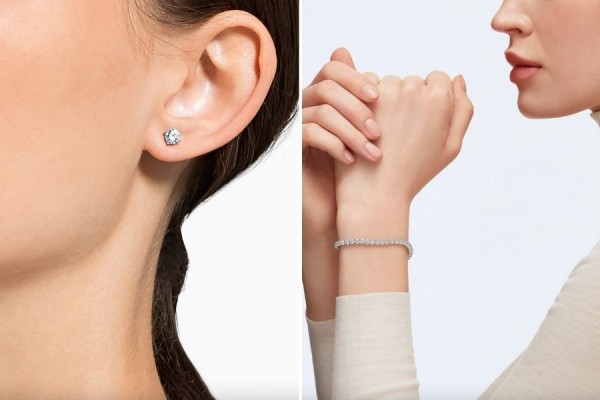 Diamonds are a girl's best friend right? And, there's no more loyal best friend than your day one sidekick: mum. Celebrate mum's unconditional love this Mother's Day with some glitz and glamour courtesy of Swarovski diamonds. Choose from the star-studded collection of Swarovski's finest, including the subtle accessory of the rhodium-plated Attract Stud Pierced Earrings, or the day- to-night, signature glam Swarovski Tennis Deluxe Bracelet | Shop here.
ASICS SportStyle Collection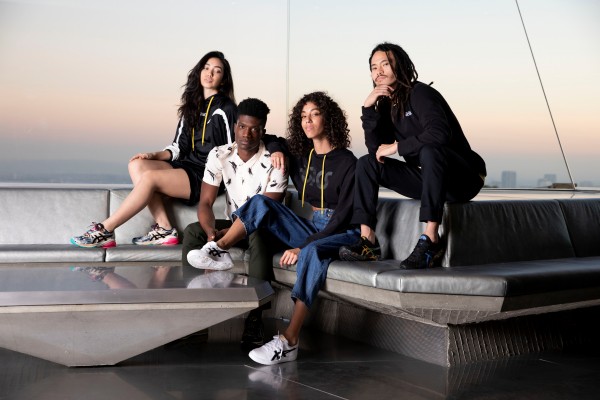 Let your mum live out her sporty spice dreams with the Asics SportStyle collection, featuring modern athleisure to challenge the boundaries for the contemporary trend-setter. This collection fuses both sport performance and lifestyle, to provide comfort and style to mum's wardrobe. With so many options to choose from within the collection, a Remix fave is the Japan S shoes, based on Asic's throwback offerings, reworked with throwback colourways and a low-top silhouette | Shop the collection here.
P.E Nation Limited Edition Full Court Jacket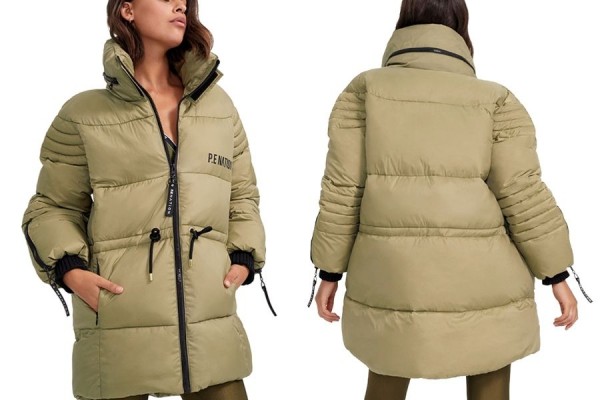 With winter approaching, P.E Nation's limited edition Full Court Jacket will have your mum covered and cosy. The longline silhouette cinches at the waist and is the perfect oversized fit, designed to lock in the heat. A cult classic and definite P.E wardrobe staple, your mum will no longer need to rely on coffees to keep warm this winter | Shop here.
Kathryn Wilson Sasha Fierce Shoulder Bag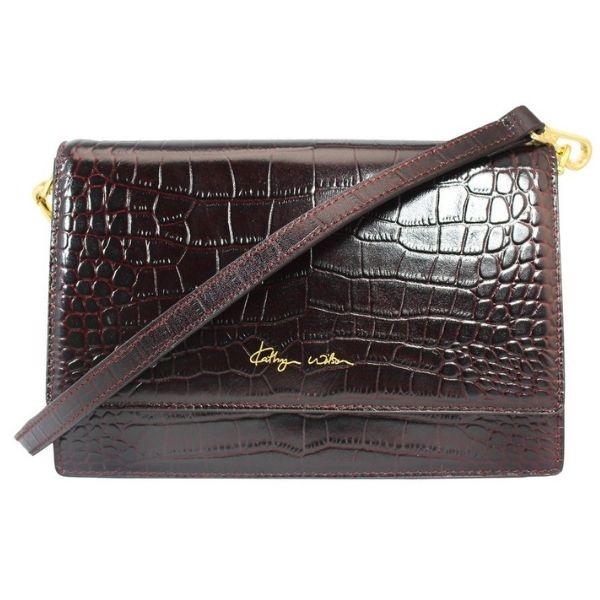 The Sasha Fierce Shoulder Bag is suited for the mums who are all about making a statement. Made with a croc-embossed material and finished with gold hardware, this bag proves as the perfect chic addition to any outfit. The beautiful raisin croc leather colourway with a soft burgundy lining pairs provide the perfect opportunity to be dressed up or down, whether mum's attending a catch-up brunch or making trips to the mall | Shop here.
Gucci Ken Scott Print Cotton T-Shirt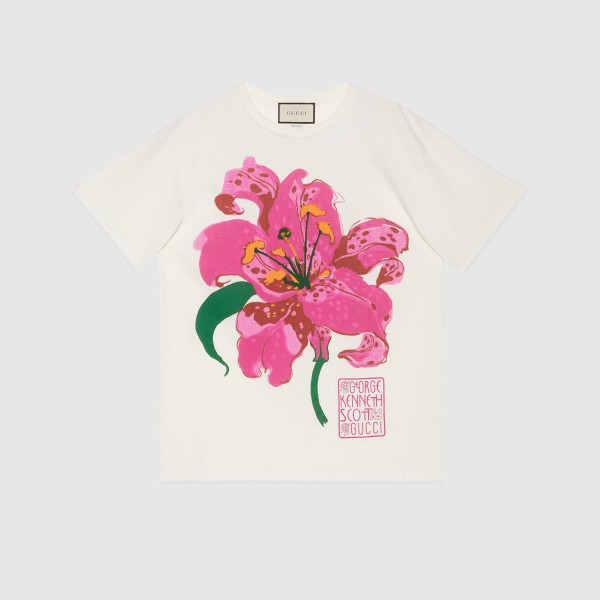 For the mum's with their fingers on the pulse of new trends, they've no doubt already got this on their wish list. The Ken Scott Print Cotton T-Shirt features an oversized, vivid pink, floral botanical print, sourced from the archive of designer Ken Scott himself. The decorative motif t-shirt is an essential transeasonal staple, perfect in summer paired with shorts or layered in autumn with a blazer. As a bonus, Gucci always offers complimentary gift wrapping in equally chic packaging | Shop here.
Silk and Steel Matriach Hoops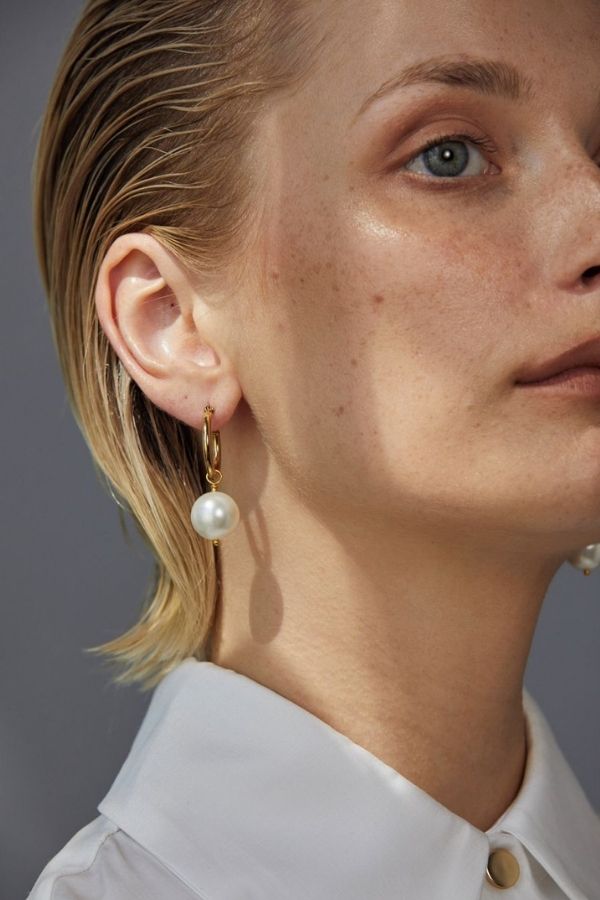 For the mum's who are all about grace, the Silk and Steel Matriach Hoops evoke a timeless style coupled with the iconic Silk and Steel edge, proving to be a luxe bespoke addition to mum's jewellery box. What's more, these hoops are the perfect two-in-one gift, as the pearls can be detached for a simple hoop accessory | Shop here.
Ecco Shoes ST1.W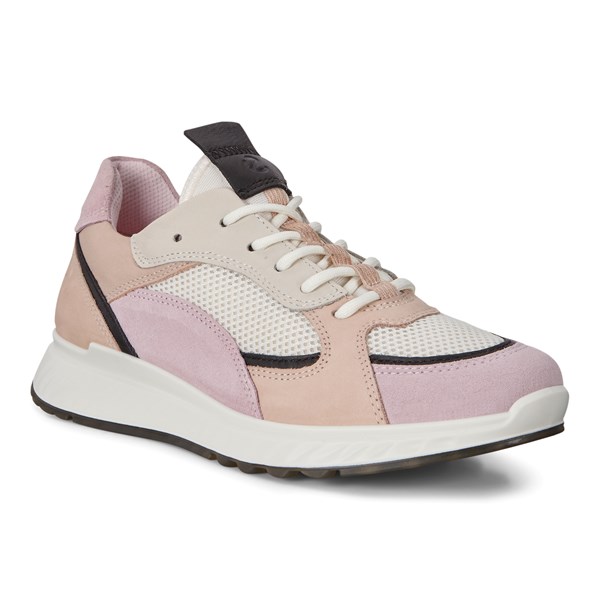 Give the gift of form and function with the ST1.W athleisure hybrid shoe this Mother's Day. With mum always on her feet, this shoe manages to offer comfort and performance without restricting style, proving to be the perfect casual shoe. Offered in either the blossom rose/black and the dusty blue/white, this modern sneaker is definitely made for walkin' | Shop here.
Pandora Domed Golden Heart Collier Necklace and Domed Golden Heart Ring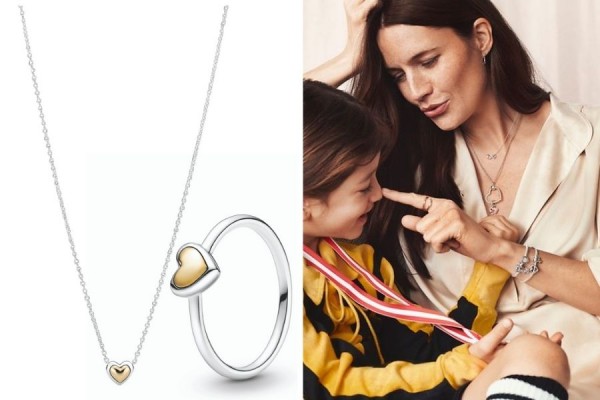 It's confirmed, heart-shaped jewellery IS the way to a woman's heart. Dainty and sophisticated, the Pandora Domed Golden Heart Collier Necklace and Ring will melt hearts with its 14ct gold domed heart centre, giving a look filled with love. Although the items are sold separately, we think the set is too cute to pass up | Shop the ring and necklace here.
All Birds Wool Lounger and Sweater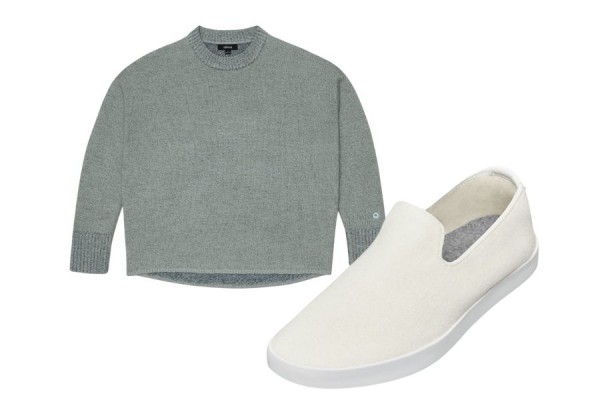 With winter lurking around the corner, help elevate mum's wardrobe by gifting the Allbirds wool lounger shoe and sweater. Not like your average knit, crafted with premium natural materials, the Wool Jumper is dense, cosy, and built to be mum's latest winter wardrobe staple, perfect for layering. To accompany the knit, the Wool Lounger is the perfect minimalist slip-on for the mum's that need to get up and go, made with soft, temperature regulating ZQ Merino wool | Shop the jumper and lounger here.
For the dog mum
Qeeboo Scottie Lamp White - World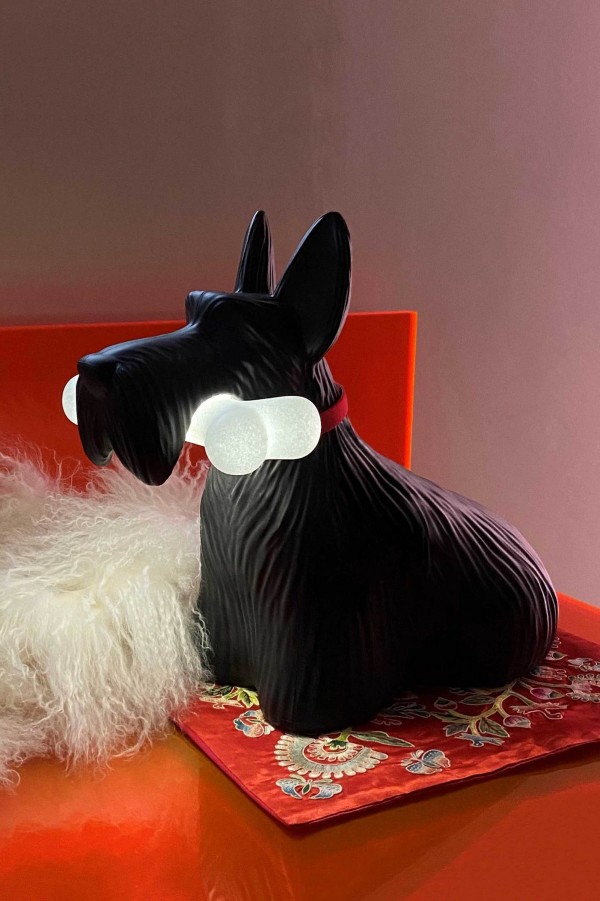 Dogs light up our lives, and this Queebo Scottie Lamp proves it. A dog shaped lamp with a LED illuminated in its mouth is both reassuring and unconventional and will be sure to make your mum smile. Extra perks if your mum owns a Scottie Terrier herself! | Shop here.
Karen Walker Runaway Dog Collar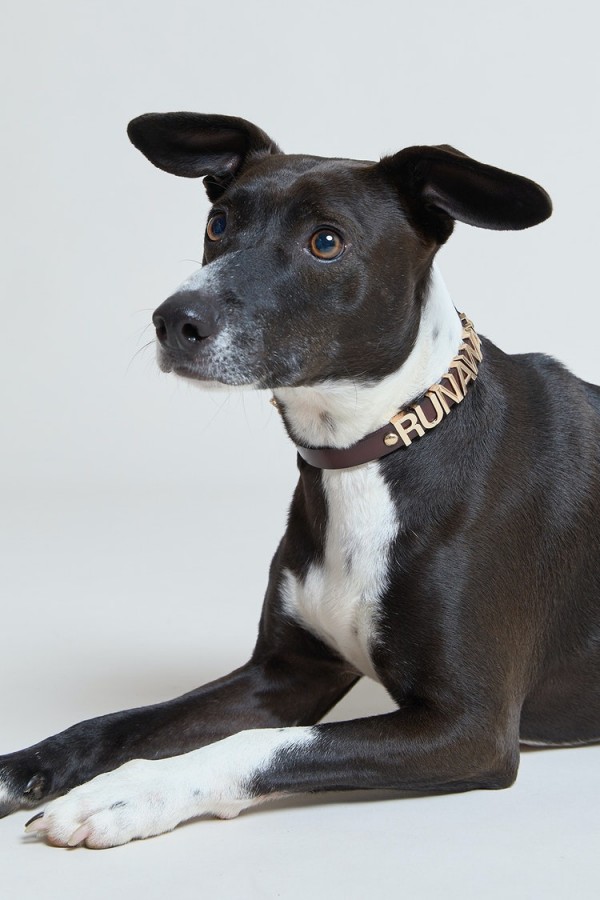 For the mum's obsessed with their fur babies, Karen Walker's Runaway Dog Collar will be sure to go down a treat. Crafted with 100% leather, sporting a gold-tone 'runaway' embellishment with a metal tag will ensure have your mum's furry friends sporting style on the next walk | Shop here.