Signed, sealed, delivered; Remix's Mother's Day Gift Guide
Remix's 2020 Mother's Day gift ideas.
Mother's Day is officially on its way, and without the last-minute mother-daughter manicure date or family brunch outing to fall back on, organisation is key.


Finding the perfect gift for the special woman has always been a daunting task, but there's nothing like a little social distancing to really up the stakes.


Flowers
are a classic choice, and still available under Level 3 restrictions, but if a bunch is the best choice for
mum
, consider booking a bouquet ASAP, as we have a feeling they'll be in tall
order
come May. And hey, chocolate is always a classic
New Zealand
way of saying we
love
ya
mum
! Either way, the best
mother
's
day
gift
ideas
always come from the heart. We're adamant that
jewellery
can represent that, in some way...
But no matter what makes mum tick, we've carefully curated a list of chic and practical pressies that can be delivered straight to the door, coronavirus be damned.


Partridge Jewellers

It won't take long for something to pique your interest when browsing the sparkling wonders of Partridge Jewellers. There's something for every kind of mum - subtle silver earrings, lavish and luxurious gold necklaces, and bold timepieces. Online orders are available and you'll also be offering a helping hand to the hospitality industry... For every individual Mother's Day purchase made with Partridge Jewellers, they will also gift you a $100 voucher to a local restaurant! A total win-win for you, mum and the local industries...
Honorary Mother's Day High Tea at Hotel Grand Windsor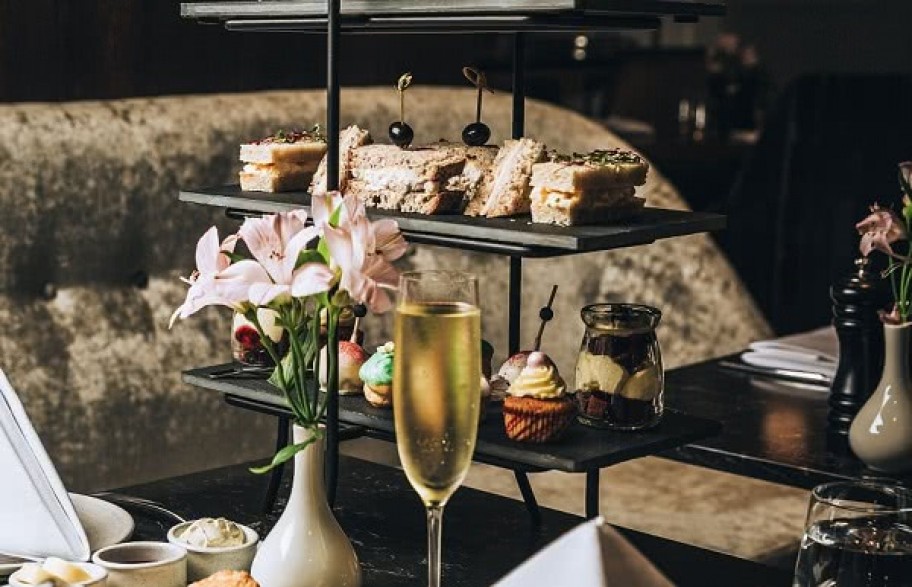 Because Mother's Day looks a bit different this year, the Hotel Grand Windsor has decided to reschedule their famous High Tea to Sunday 14th June.


Indulge her in a sumptuous spread of all our favourite classics including buttermilk scones with strawberry & rose preserve, dainties such as elderflower profiteroles and a selection of delicious club sandwiches.


The High Tea is served with a wonderful selection of T2 teas, and of course, the option to add a glass of champagne!


Book your high tea here.
Benamor

With Mother's Day just around the corner, why not give mum the gift of a European escape without the price tag and treat her with one of the legendary Benamôr scented beauty products that once kept a Queen happy! Need a Remix recommendation? Try the irresistible Benamôr Rose Amélie Hand Cream.
Available at Smith & Caughey's and Ballantynes.
Swarovski

Tasked with one of the hardest jobs in the world, mum's deserve a treat for their unconditional love, especially given the recent pressure they've been under! Celebrate her unconditional love with Swarovski's Mother's Day Collection... Full of sparkle and magic, the collection was designed to make mothers around the world feel special, not just for one special day, but all year-round.
Jewellers Workshop


Treat your mum to timeless elegance with this solid Classic Bangle, handcrafted to last. The bangle can be customised to a range of different widths to fit any wrist size, are made solid, and come with a lifetime warranty on craftsmanship. Available in Rose Gold, Yellow Gold, and Silver to go with her collection.
Brixton

The perfect throw-on style, that will make mum look instantly fabulous. The Brixton Barrio Cardigan is a totally-on trend snuggly knit that we know your mum will love.
Rose Tinted Flowers

Flowers are always a crowd-pleaser, but there's a chic new style of floral bouquet you should consider gifting mum this year... Rose Tinted Flowers have a Mother's Day selection of flora to choose from which includes a limited-edition selection of dried flowers in ceramics.


If dried flowers aren't her thing, there's plenty of other stunning options to choose from. You can enter our competition to go in the draw to win an ethereal bunch for your mum by entering here, or use the code TREATME to get a $20 discount on some fresh blooms…


Rose Tinted Flowers are taking pre-orders for Mother's Day now, but are capping orders, so it's strictly first in first serve.


Murad

Give mum everything she needs for a glowy, healthy complexion this year with Murad's Rapid Renewers Value Set This two-piece set cleanses and exfoliates to smooth, revitalize and renew. Includes a full size Renewing Cleansing Cream (200ml) moisture-rich cleanser that exfoliates and hydrates. As well as a full size Replenishing Multi-Acid Peel (100ml) daily bi-phase peel accelerates cell renewal by 33% in 7 days while nourishing skin to prevent dryness and reduce irritation.
Order online here.
Eastwest

Give mum something to look forward to with a voucher from leading boutique yoga studio Eastwest. Yoga is renowned for it's physical and mental benefits, and is a famed stress-reliever, the perfect activity for mum to relax and unwind post lockdown.
Organise a voucher for her here.


Tiffany & Co. Unique Gifts for the Home
Treat your mum with creations of timeless beauty and superlative craftsmanship that will be treasured always. Tiffany & Co have a range of stunning housewarming gifts to impress the host and hostess, see our top picks here.
Icylane

We know mum will love this One-off Fusion Pendant from Icylane. This stunning combination of silver and gold is handcrafted to perfection, with the addition of breathtaking dainty freshwater pearl.
Fairtrade Approved Products
Globally, over 45 million people are victims of modern slavery. Fairtrade can play a key role in tackling this problem, but not everyone is familiar with the what, how and why... Remix has put together a beginners guide to understanding Fairtrade so you too can make a difference.


Here are a few of our top Fairtrade approved picks for Mother's Day…


Karen Walker Runaway Azure Fragrance

A fragrance is always a good gift idea, and this year it's Karen Walker's latest fragrance that has captured our attention. Runaway Azure seeks out an escape to an exotic, uncharted atoll where the sea is a perfect shade of aquamarine and the air is warm and rich, redolent with luscious kumquat, sun-ripened driftwood and jungle vanilla.
Purchase from Farmers online here.
Weleda


Give the gift of nature to mum this year, with a selection of 100% certified natural and UEBT certified ethical and sustainable, Weleda has a range of gift packs ideal for mum. The 'Love Pomegranate Body Set' is the ideal gift set to pamper and nourish the skin with the power of pomegranate, to keep moisture where it is most needed. While the 'Love Sea Buckthorn Body Set' intensively replenishes and cares for dry skin.