We love anything that gets our skin glowing, our goals ticked off or our senses excited, and this week's Monday Must-Haves quite literally have it all. From a nostalgic adidas collection, to an absolutely stunning jewellery collection from Meadowlark, we dare you not to lust after everything on our enviable list this week!
If you need a start-of-the week pick-me-up, look no further than this week's Monday Must-Haves:
adidas is bringing back the classics with adiColour
More than 40 years after it first launched, adidas is bringing back its original-yet-re-imagined tri-band classics, including the logo T-shirt, sweatpant, hoodie, campus footwear, backpack and (perhaps best of all) – the bum bag. Each piece from this nostalgic and much-loved collection has been reinterpreted with innovative new fabrics and sharper cuts, giving it a modern dimension without giving up its classic origin. The four instantly-recognisable shades of Bluebird, Fairway Green, Scarlet Red and Sun Yellow are also back, playfully peppering the collection and instantly taking us back to dreamy high school days. This gloriously hip old-new collection can be found at Fallenfront, both in store and online, here.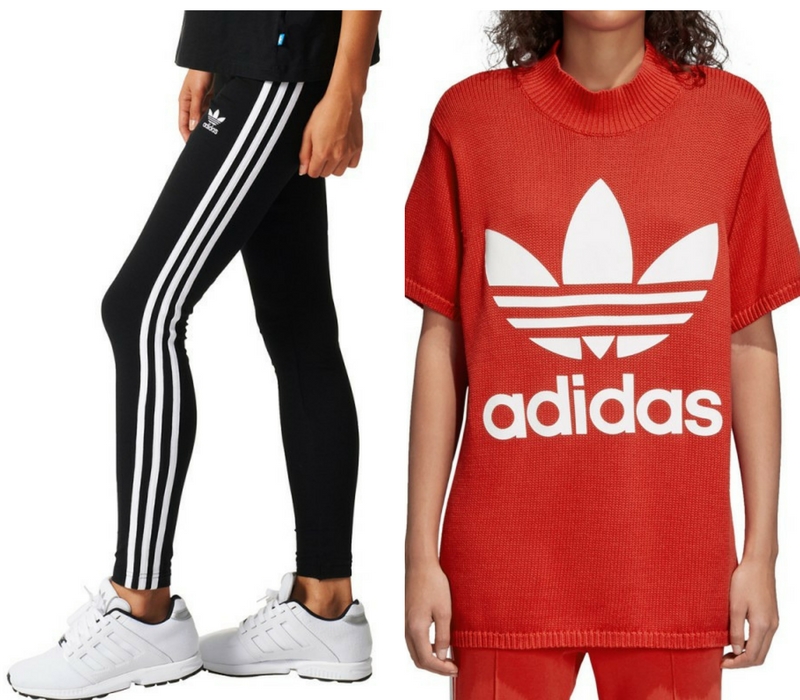 Achieve your New Year goals with Samsung
If you're truly committed to making the 'new year, new me' mantra work for you, then don't look past Samsung's range of helpful devices to assist you in making that a reality. The brand new Samsung Gear Sport is practical and stylish with nutrition management alerts and a built-in Super AMOLED 1.2-inch display to keep you on track with your health and wellness goals. Whether you're running, swimming or working out in the gym, managing your fitness has never been easier. Similarly, listening to music while you work out has been taken to a whole new level with the Samsung Gear IconX Earbuds, which are lightweight and wireless, providing a seamless listening experience while you're on the go. Not only will you lose yourself in the music you love, you'll also receive in-ear audio exercise updates in real time. Now there's no excuse for slacking! Both of these fantastic new devices are available online, here, as well as at selected retail stores.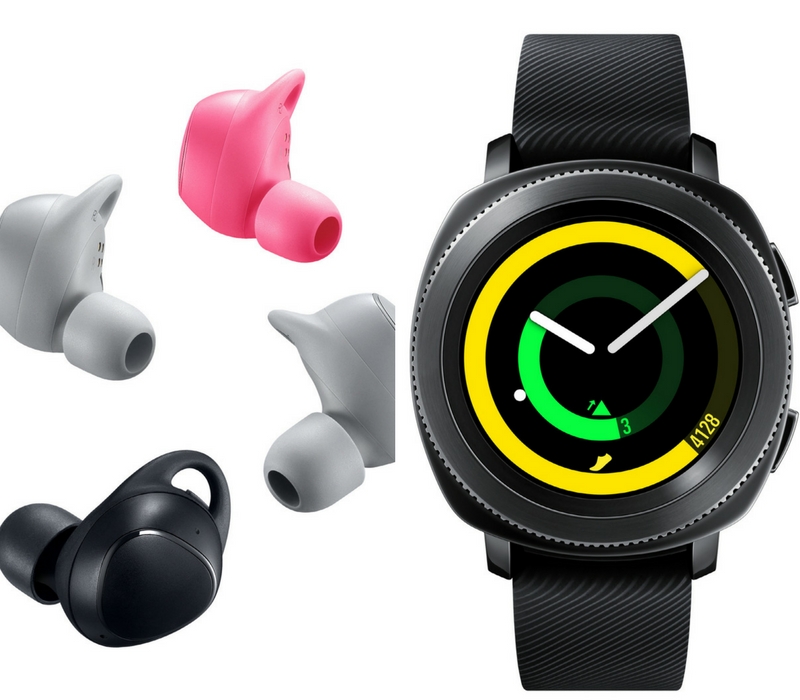 Socks that are anything but boring!
Socks for the men in your life no longer have to be boring and business-like. Mt Maunganui-based illustrator, Becca Aiken, has designed and launched a range of nature-inspired Merino socks,with the stylish-yet-outdoors-loving man in mind. And we all know how difficult that man can be to shop for! Aiken is best known for her recent commission on the Tiger & WWF campaign to highlight the devastatingly low number of tigers left in the wild. Having grown up surrounded by New Zealand's great outdoors, Aiken has used this influence to create timeless works of art focusing on fish species and character animals as well as other elements of nature. Aiken's Pretty Fly sock collection is available online, here, and exudes quality with its natural merino fibres and lifelike illustrations.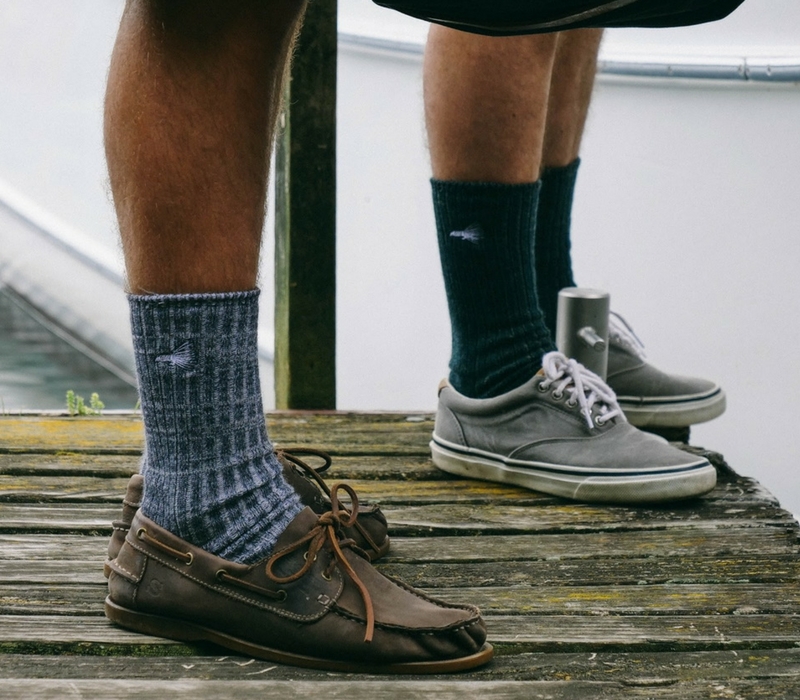 Veuve Clicquot Rose celebrates a bicentennial birthday
It's not every day you get to celebrate a 200th birthday, but that's exactly what Veuve Clicquot Rose will be doing this year. Veuve Clicquot Rose was first blended by Madame Clicquot 200 years ago this year, when she broke away from the accepted practise of using an elderberry-based preparation and instead blended some of her fine Bouzy reds with her classic champagne. Full-bodied and deliciously fruity, Veuve Clicquot Rose is a burst of red fruits including juicy ripe strawberries and cherries, truly capturing the essence of Madame Clicquot's ingenious and audacious spirit. The bicentennial birthday celebration comes just in time for the height of New Zealand's summer, when rose champagne is the celebratory drink of choice. Veuve Clicquot Rose is available from all good bottle stores, bars and online specialists.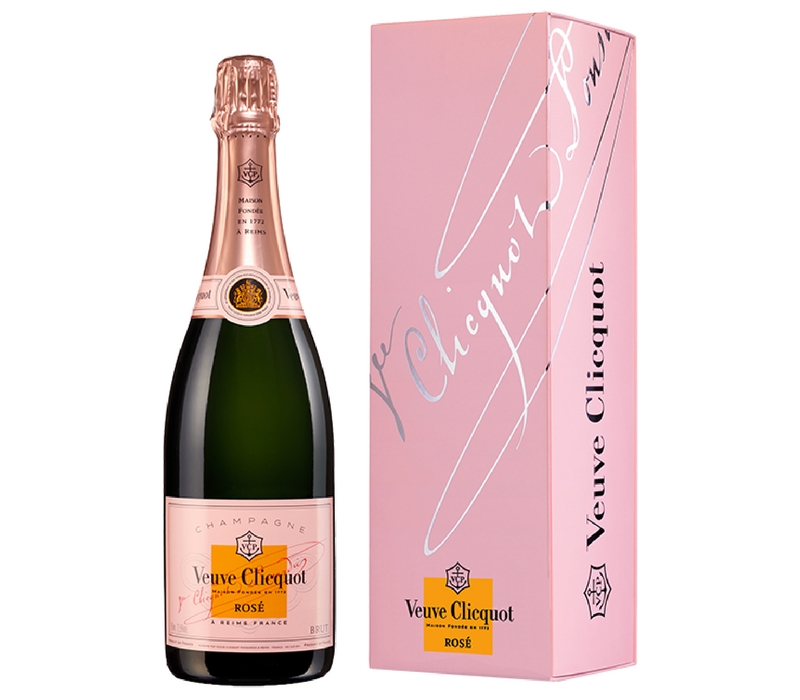 Glow for it! With Bobbi Brown's new collection
You'll want to get glowing in 2018 with Bobbi Brown's all-new Extra Glow Collection. Synonymous with creating 'skin that looks like skin', Bobbi Brown has created a beauty dream team in the Extra Glow Collection, which contains the perfect mixture of skincare and colour for creating fresh, glowing skin. Lust-worthy skin is now easily attainable simply by starting with the Extra Illuminating Moisture Balm and followed by the Extra Lip Tint and Highlighting Powder, for a healthy, fresh-faced look. For a boost of moisture on the go, the Extra Glow Skincare Palette is a must-have for portable skincare essentials to maintain your skin's radiance around the clock. Summer is all about that fresh faced, sun-kissed look so get a glowing head start with this gorgeous collection. Buy yours, here.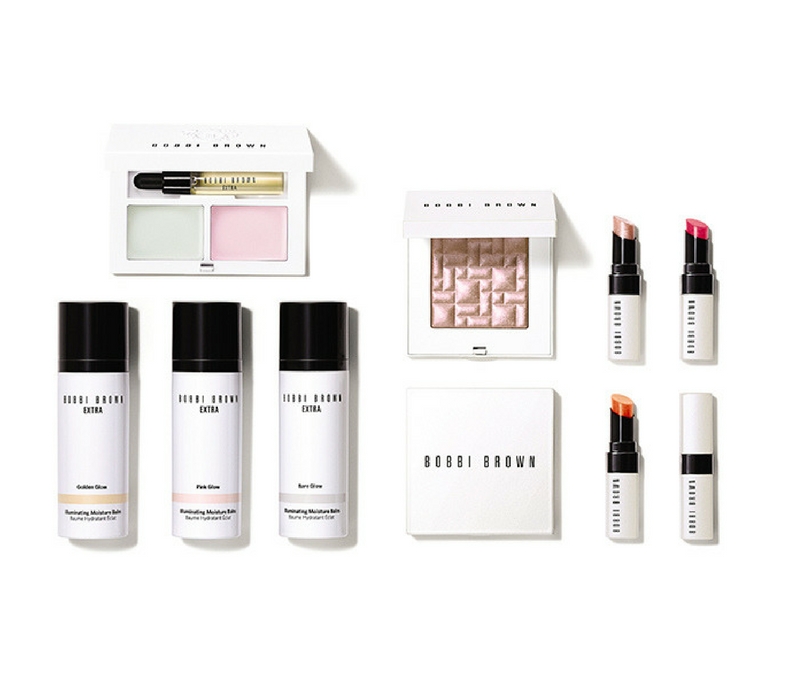 The most romantic of jewellery collections from Meadowlark
Inspired by Botticelli's Renaissance masterpiece, the Birth of Venus, and the fan shape of Carlo Giorgi's 1970s lamp design, the newest collection from Meadowlark is set to make an appearance on many a wish list this summer. Baroque pearls in drop and stud earrings, Romeo hoop earrings and clusters of semi-precious stones, along with pink and green sapphires and – a personal favourite – grey diamonds, the Venus collection combines ladylike, vintage elegance with an everyday luxe vibe. These tokens of love range from playful hoops to plain bands engraved with deeply romantic phrases in either English or French and are made to last forever, holding a special meaning for those who wear them. Swoon over the Venus collection by Meadowlark, here.