We may be in the throes of winter, but boy oh boy do we have a HOT line-up of must haves for you this week! Hopefully it's paycheck week...
Gurē Botanicals
Kiwi sisters Lucie and Emily Gray grew up with super sensitive skin, and struggled to find products they loved, so they made their own!! Gurē (gray in Japanese) is an organic skincare brand aimed at nourishing sensitive skin with simple, natural ingredients. Hand blended in Nelson, the products regenerate and restore skin with essential botanical oils, particularly rosehip oil, which is the MVP in skin cell renewal. Other rejuvenating ingredients include coconut oil, apricot kernel oil, argan ol and jojoba. The best part - you know you're not putting any nasties on your skin!
Remix loves the Gurē Facial Oil, and their Organic Coconut Sugar Facial Scrub and Body Scrub. The scrubs come in three dreamy flavours: green tea and lemongrass, coconut and fig, and almond and pear. (RRP $30-$50)
Emke Touchscreen Gloves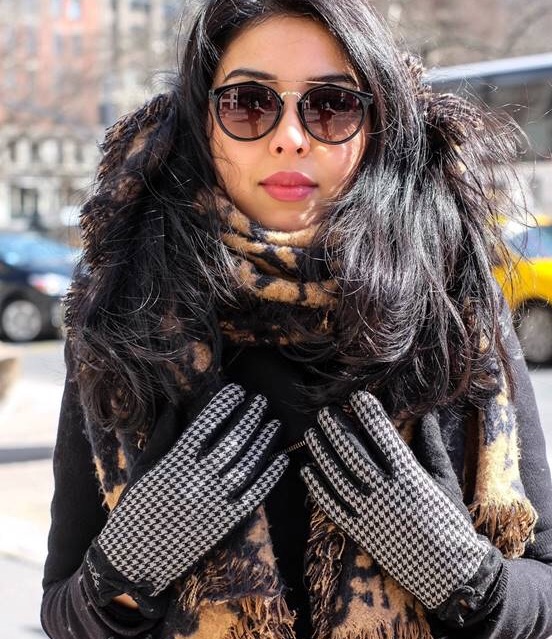 Scroll away, stay flossy AND stay warm with this new line of smartphone friendly gloves! Emke is a brand truly for the millennial - how dare you say we can't look cute and text in the cold at the same time! New York based, Aussie bred entrepreneur Emily Truong struggled to find non-tech looking touchscreen gloves while she was travelling through Europe. So, she ventured to create warm, stylish and practical gloves with conductive yarn tips. They boast a super-warm 80% wool base, with a 100% cotton outer in various colours and patterns.
Truong's gloves first appeared in the US in 2015. She then took over the UK in 2016, and now us lucky Kiwis are the next on the list privy to warm, cute, scrollable fingers! We can't wait to get our hands on (and in) these Emke babies for the dreaded winter walk to work.
Must DINE and DO - Beretta at Bracu
A hidden gem of the Bombay Hills; 40 minutes from the Auckland CBD lies the perfect escape for a special occasion, or just because... if you haven't already experienced Beretta at Bracu, DO IT.
Find fine dining luxury at Bracu restaurant. The constantly changing, always awesome menu is under the expert eye of head chef Logan Clark, and you get to enjoy the food while taking in the insane view over Simunovich Olive Estate. As if that wasn't enough to get you down to Bombay, Bracu has teamed up with 500 year old prestigious Italian gun manufacturer Beretta. Before downing a few Proseccos at lunch, guests can try their eye at claybird shooting, air rifles, air pistols, archery and knife throwing. Super fun!!
Perfect for hens and stag events or birthdays, not that you need an excuse. Get amongst the activities and the food - we promise it's worth the drive!
[rev_slider alias="BerettaBracu"]
Simunovich Olive Estate, 49 Main Road, Bombay
Nutra Collagen Beauty
Our skin is 75% collagen, which keeps our skin looking youthful, radiant and firm. It's also crucial to wellness in our hair, nails bones, joints and gut. And, bad news, it starts to degenerate in our mid 20s and so begins wrinkles, cellulite, loss of strength... sigh. Collagen is naturally found in the fats, bones and 'leftover parts' of animals - all the parts we would rather avoid, thanks! So, good news, Nutra Organics has developed Nutra Collagen to keep your body well and young!
Just one capsule a day keeps you well inside and out by targeting problem areas at the source, which topical creams just can't achieve, and improves your overall quality of life as well as your appearance; talk about a dream ingredient!! Nutra collagen capsules are also packed with other massive wellness players Vitamin C, zinc and silica - all important in their own right, and they also boost collagen absorption. And, even more good news: when you take Nutra Collagen, your body recognises the collagen and starts generating its own! We are all for youthful radiance and quality of life, so sign us up! If you're as excited about Nutra Collagen as we are, you can shop here.
Silk and Steel Saints and Sinners collection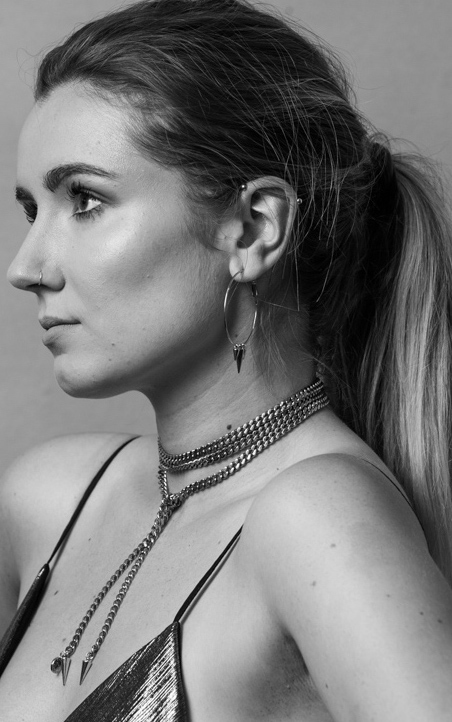 It's hard not to love all the jewellery by Silk and Steel, and their Saints and Sinners collection is no exception. All of their collections are beautiful layering and stacking pieces, and Saints and Sinners is the rock-glam new kid on the block. The line is all about contrast - mixed metals, delicate crosses, pearls and gemstones with spikes and hard metallics. We love that wearing these easy to wear pieces means you can make a statement and be bold and feminine, all at once! We are all about the Beginning to End lariat - you can wear it as a necklace, choker, bracelet or belt. We would also love to wear every single statement earring, necklace, delicate bracelet and choker in their collection!
Also, wahoooooo we have a piece from this collection to GIVE AWAY!! Head to our Facebook page to get amongst this competition!
Bondi Sands gradual tan range
If you haven't heard of Bondi Sands, we have no idea where you've been. Their extensive range of tanning products has our pasty skin covered all summer - but their gradual tan products give you a subtle gradual tan perfect for the winter months!! Our pick is the Liquid Gold Dry Oil in the everyday formula, and their award-winning tanning milk in the gradual tan formula. These babies are packed with argan oil, aloe, vitamin E and cocoa butter - moisturising components essential for the drying cold weather! Bondi Sands has also just developed a Men's range, so boys, you no longer have to miss out!
Photo: Island Blonde
Happy Monday!