Our summer holidays have officially come to an end and we're now back at Remix HQ ready to tackle a new and exciting year ahead! These first days (weeks!) back are always tough, but we're staying afloat with the thought of these beautiful products - from the latest from Jules Taylor wine to a new collection from our beloved Ruby; lush Valentine's Day gifts (literally, from LUSH!) and Tom Ford's stunning new beauty collection.

So, it may be the first Monday back at work for a lot of you, but we suggest you grab yourself a cup of coffee, sit back and take a load off while you pour through our list of enviable Monday Must Haves.
Sshhhh.... keep it On The Quiet!
Have you ever wondered what a true labour of love tastes like? Well, wonder no more. Jules Taylor's On The Quiet range is quite literally a labour of love, created out of her pure passion for winemaking and everything it entails. Presented in a beautiful rose gold foil bottle, the On The Quiet range was first cultivated in 2012 using special pockets of the vineyard's most sun-kissed fruit. Jules literally conducted her project on the quiet, hiding it from anyone else and challenging traditional winemaking methods. The result is an uber limited-edition collection consisting of single vineyard Chardonnay, Rosé, Pinot Noir and a barrel-fermented Sauvignon Blanc. Head to your local Glengarry, or here to get your hot little hands on a bottle of Jules Taylor On The Quiet now.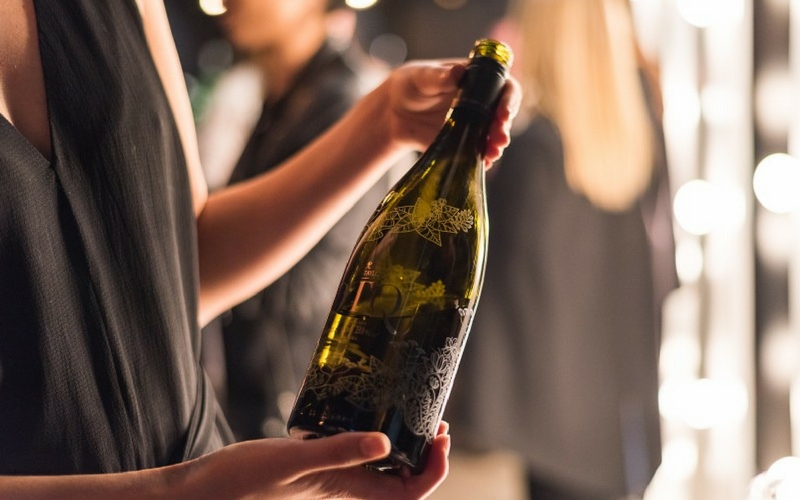 Beer is no longer the bad guy!
This summer, don't get the guilts from enjoying a beer or two during your Sunday BBQ. Beer The Beautiful Truth is here to shed some truth on Kiwi's favourite summer beverage, by educating consumers on the nutritional facts about beer by printing this information on the label. The truth is, beer is 99% sugar free, and contains less calories than you'd think. Meaning you can enjoy your brew of choice responsibly this summer, knowing it isn't going to mess with your training to get that summer bod! Head here for more info.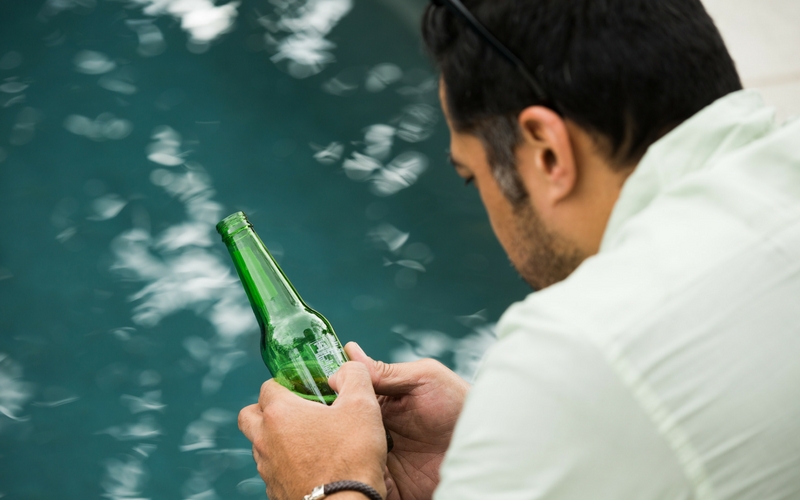 The summer of .... Love Records
RUBY's newest collection is literally like a soundtrack to summer. Say hello to Love Records and become enchanted by its colourful diversity, criss-cross back detailing, billowing blouses, psychedelic colours and embroidered lightning bolt motif which is emblazoned boldly across t-shirts, printed on caps and hanging large on earrings. Love Records is a collection not for the faint of heart but rather an ode to the daring of punk and the style chameleons among us - seamlessly changing from girly to grunge with nothing but a little creativity. As ever, choosing our favourite RUBY piece from the new collection is more than just a little challenging! But if we had to, we'd say it's the Flowers Dress that's making our summer romance dreams come to life... Check it all out, here.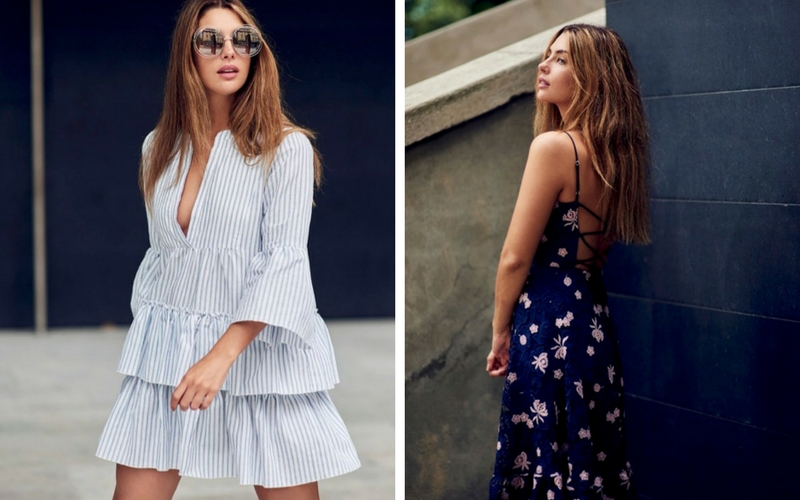 The eyes have it, thanks to Tom Ford
The master that is Mr Ford himself has created his first ever collection for eyes only and it is TO. DIE. FOR. A complete eye makeup wardrobe of clutch-sized eyeshadow palettes, mascaras, kohl eyeliners and a clear eye gloss, enabling the user to achieve the ultimate glamour that Tom Ford's signature looks exude. The focus is on the eyeshadow palettes, of which there are 30, ranging in colour from subtle neutrals to edgy, bold hues. For a sleek, nude eye, the Tom Ford Eye Gloss is a non-sticky formula that creates the ultimate wet-look to highlight and brighten eyes. Finally, the 'Tourmaline' and 'White Smoke' kohl eyeliners glide on to create a dramatic finish for sexy smokey eyes. To purchase this beautiful collection, head to Smith and Caughey's or shop online, here.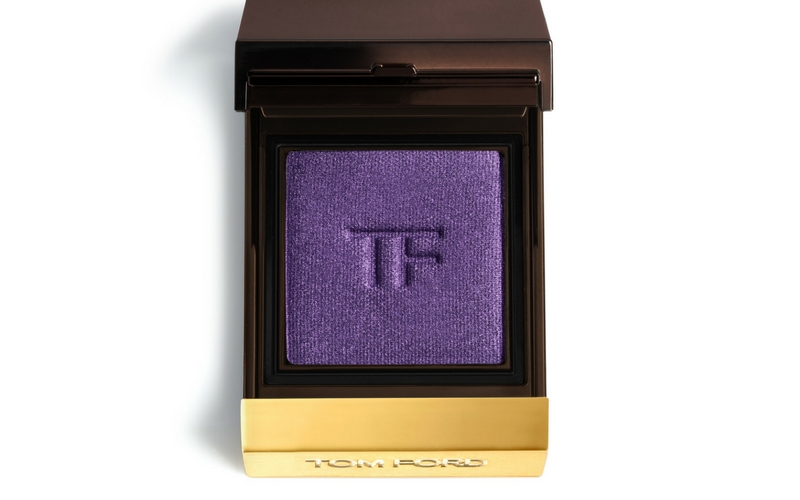 A must-see documentary
The Doc Edge Presents 2018 season will open on Saturday 27 January with a screening of the incredibly moving Aida's Secret in both Auckland and Wellington. The film follows the story of two brothers, and their family, who are reunited after 70 years, having been separated at birth in the Bergen-Belsen displaced persons camp after World War Two. Shaul and Izak Szewelewicz attempt to reclaim their history, uncovering decades of complex family secrets and lies. This powerfully moving story is a suspense-filled tale of resilience and compassion, not to be missed. Single tickets and season passes are available here. We have a double pass to give away to Aida's Secret, simply head over to our Facebook page to enter the draw, here.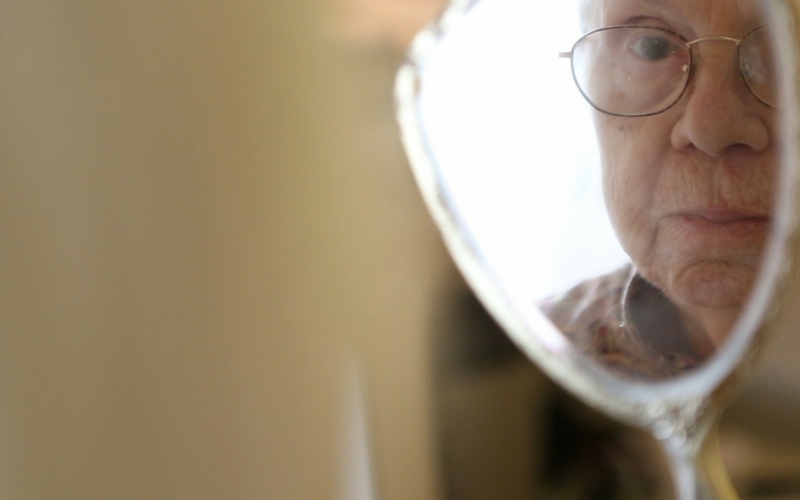 Get LUSH this Valentine's Day
Christmas may be over, but Valentine's Day is just around the corner and even if you don't have someone to spoil (or to spoil you!), it's the perfect excuse to treat yourself. The LUSH Valentine's Day collection is all about indulging in luxury, with its range of Insta-worthy bath, body, face, and shower products. We're loving the Giant Rose Bombshell, which is a supersized bath bomb containing yellow rose petals, rose oil, Sicilian lemon and geranium oils for a bath you won't want to get out of! There's also the shea-butter-filled Whole Lotta Love Bubbleroon, the Melt My Heart massage bar for something a little more sensual, and The Kiss Lip Scrub for those who will be puckering up on February 14th! Get your Valentine's Day treats, here.