Moët & Chandon's largest champagne party is just weeks away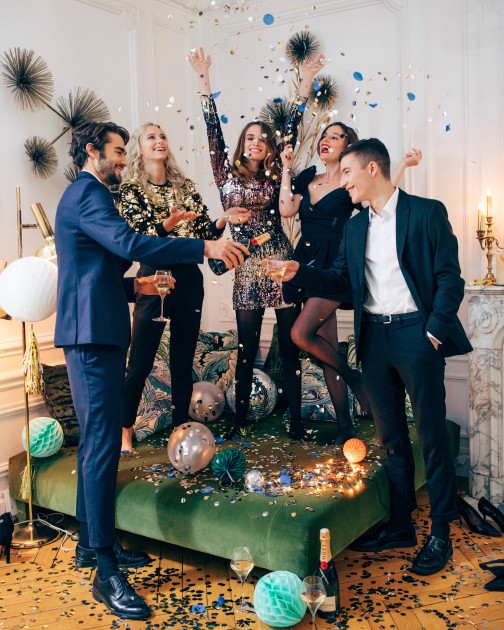 Get your best winter dress ready... Moët & Chandon are toasting to 150 years of Moët Impérial with an exclusive Auckland event on Saturday the 22nd June.
Hosted at 'Gusto at The Grand', this will be a day of sparkling celebrations around the globe, where for 24 hours friends and guests of the Champagne House will come together to raise their champagne glasses in a worldwide toast to the 150th anniversary of Moët Impérial.
Thanks to our position on the map, New Zealand will be the first in the world to start Moët & Chandon Grand Day celebrations, with guests raising their flutes in a worldwide toast to life's memorable moments. Kicking off at 1pm guests can expect a long lunch of champagne, music, glamour and bubbling surprises.
As part of the exclusive soiree, guests will be among the first in the world to drink from the new limited-edition bottle. Inscribed with a redesigned logo that highlights the "I" of "Impérial" into a new symbol it is undoubtedly its most emblematic champagne. A crowning tribute to the precious 150-year history of this remarkable champagne, "I" is a badge of honour on this historic milestone that "must be"celebrated in the grand style for which the House is known.
Inside, Moët Impérial's anniversary bottle is filled with the House's signature brut that reflects a distinctive style of champagne defined by its bright fruitiness, its seductive palate and its elegant maturity - all distinguishing characteristics of Moët & Chandon's blends that we know and love.
So, just how did Moët Imperial come about 150 years ago?
The history of the global icon savoir-fête lies in its name... According to the champagne house, it was originally born as Brut Impérial in 1869, Moët Impérial was the name given to the House's non-vintage brut champagne in homage to Moët & Chandon's long-standing relationship with France's imperial family. The first shipment of Moët Impérial was timed to coincide with the centennial of Napoleon Bonaparte's birth, a tribute to the faithful patronage of France's Emperor and his entourage that brought a glorious distinction to the House.
In summary: It's a champagne legend.
Is there a better way to spend your Saturday than heading to a party that's celebrating a sparkling history? Likely to land in the history books itself as the champagne party of the year, this year's Moët & Chandon Grand Day is not to be missed!
Get your ticket here...
eventfinda.co.nz/2019/moet-chandon-grand-day/auckland