The right mask for the task; everything you need to know about face masks
Walk around any crowded area during a common flu season, and you're likely to see a myriad of people wearing face masks in a bid to protect themselves from germs and other contaminants. Now, times that by about seven trillion, and that's the rate at which these protective masks are currently flying off the shelves.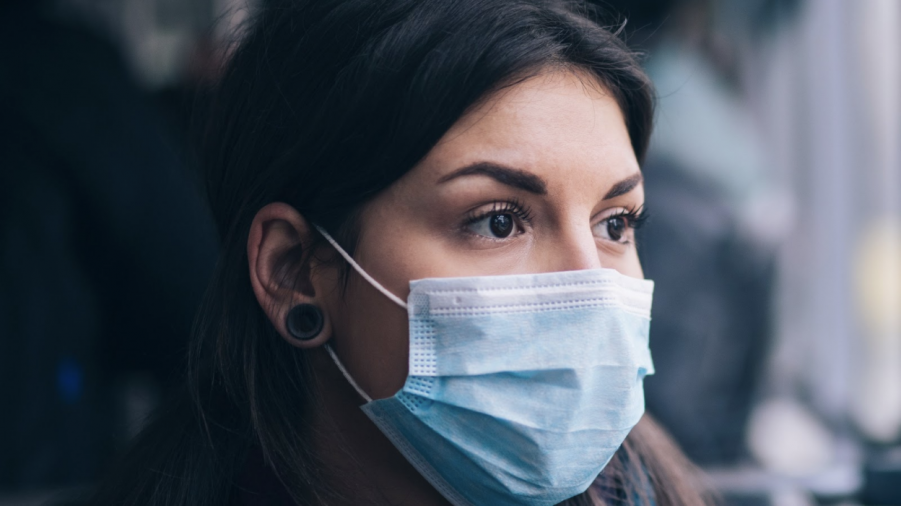 As medical professionals across the world work to fight the spread of the alarmingly contagious COVID-19, the shortage of these medical supplies has been an imminent threat on their chances of staying healthy while on the front line. Many companies in the beauty industry have been quick to shift factory resources to create much-needed sanitiser, but who's doing the same for face masks?
Introducing the X-20 Medical Mask from skincare brand 8+Minute, who are doing exactly that in a pledge to help fight COVID-19. These pleated 3PY design sterile masks have three layers; a melt-blown fabric used as the middle layer to prevent the spread of coronavirus, and non-woven fabrics on the outside to protect a comfortable skin touch. The masks high-filtration combines low breathing resistance, superior filter characteristics and protection against potential fluid strike and transference of microbes. These masks are ASTM Performance Level 1, and we'll get to that soon.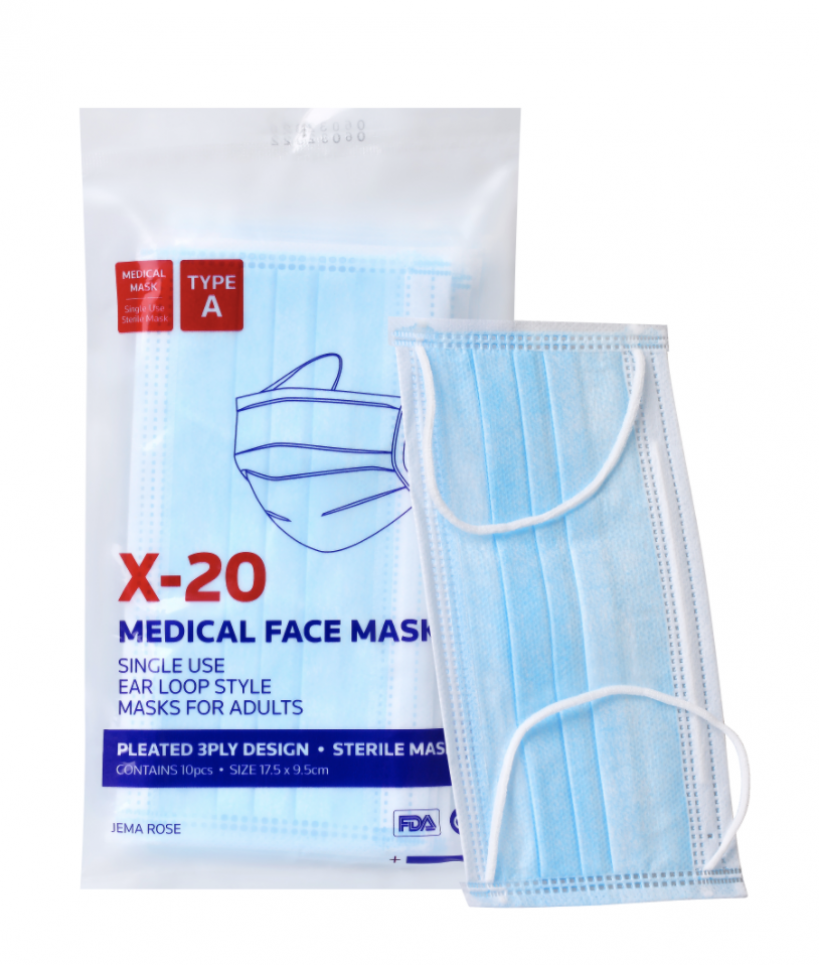 How do they work?
Disposable face masks block large particles from entering the mouth, which helps shield you against airborne illnesses. Or, if you are symptomatic, they can also prevent spreading the disease to others.


What's the difference between them and how do I choose the right one?
When it comes to face masks, you must choose one with medical grading. Not to name names, but a certain fashion designer has recently released a range of masks that come with a pocket so you can insert your own filter 'if desired', which means the mask does precisely f*** all, to be honest. If you're going to go down this avenue, you're better off covering your face with a turtle neck or a scarf. If you've got some sense, here's a rundown on the different grading.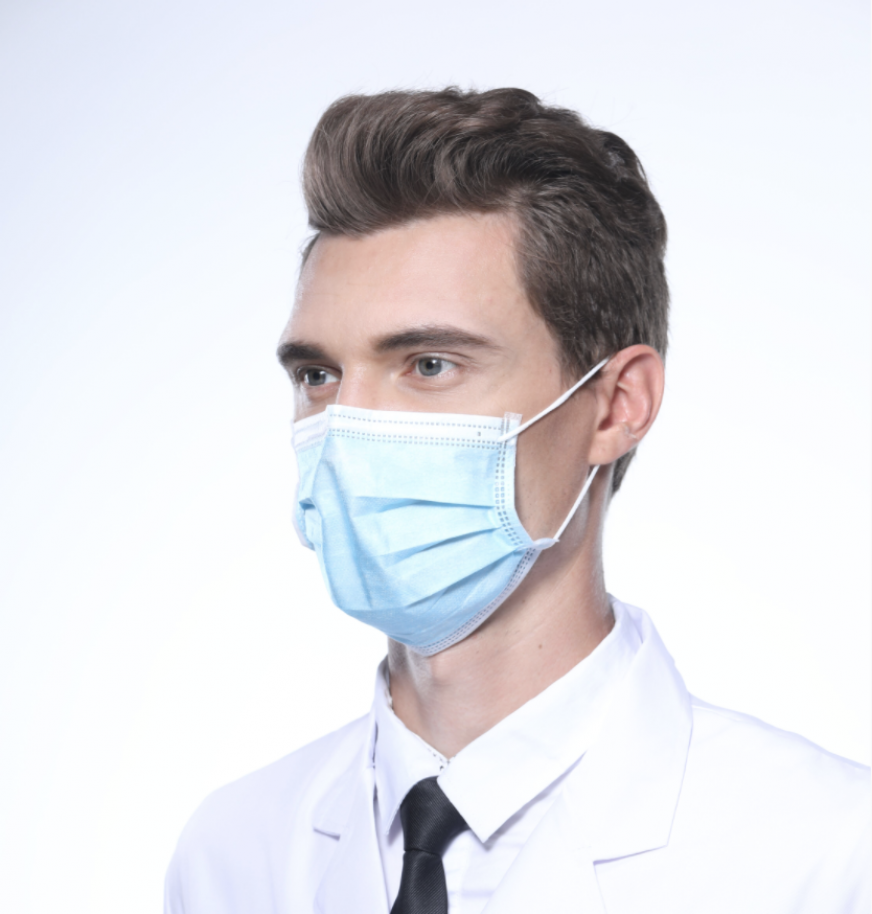 Maximum Filtration
Recommended for those treating patients with airborne diseases.
ASTM Level 3
Ideal for procedures when heavy to moderate amounts of fluid, spray and or aerosols are produced.
ASTM Level 2
Ideal for procedures where moderate to light amounts of fluid, spray and or aerosols are produced.
ASTM Level 1
Ideal for procedures where low amounts of fluid, spray and or aerosols are prodcued.
Low Performance
Ideal as a comfortable substitute for earloop face masks and create a simple physical barrier for exams and visitations for dry short procedures.
Available in-store and online at The Chemist Warehouse.