Why Lisbon should be your next travel destination
Nestled along the Portuguese coastline, the ancient city of Lisbon expands over hills of colourful, quintessentially European buildings and historic ruins, winding narrow lanes tight with trams and communal clusters built into its rocky seaside outcrops. Predating London, Paris, and Rome, Lisbon is one of the world's oldest cities; and its tangible. It possesses the aura of a place which has seen a lot over its time, an essence of authenticity which inhabits its vibrant walls. This intrinsic sense of history brings a profound charisma to the metropolis; decrepit yet maintained, cosmopolitan yet with character, a cultural mecca yet not overtly pastiche. This coastal capital sees around 4.5 million annual visitors, so if you have yet to join the throngs of tourists ticking idyllic little Lisbon off their bucket lists, we recommend you start brushing up on Portuguese; this is a must-see.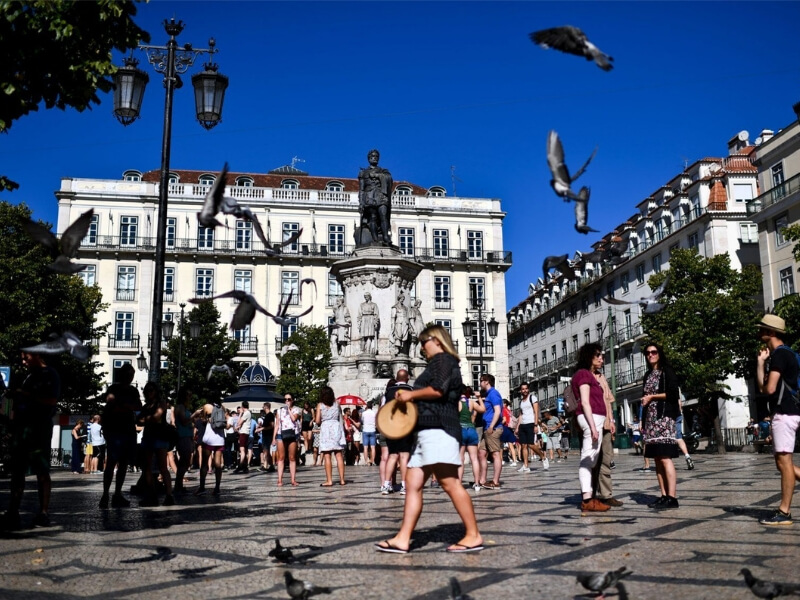 So what is there to do in Lisbon? Whether roaming alfresco or snagging a corner at the iconic Pastéis de Belém and eating your weight in indulgent pastries, the list is extensive. Here are a few of our picks to add to your itinerary.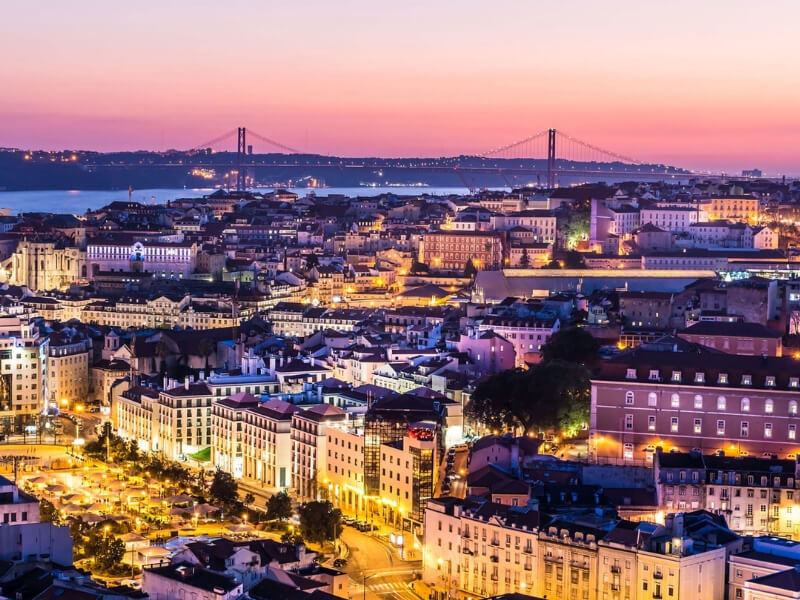 Café A Brasileira
There is no better place for a spot of afternoon tea than one of the city's oldest, and most iconic, cafés. Built circa 1905, this dining establishment served as an assemblage for some of Lisbon's most artistic intellectuals. The beloved Portuguese poet, Fernando Pessoa, is immortalised outside in bronze form, a tribute to his days of sipping absinthe in the Art Deco eatery. It's like he never left; Café A Brasileira maintains its authentic 20th century heritage with its Art Deco aesthetic, dark wood and brass touches.
Pastéis de Belém
Portugal's signature sweet, the pastel de nata, is a must-try for anyone who enjoys an egg custard tart dusted in cinnamon (read: everyone). They are widely available, but none are quite like those made at this iconic bakery. Originally part of a sugar refinery, the shop has been providing pasteles since 1837. The ancient recipe was once embraced by monks of the nearby Jerónimos Monastery; that is an indisputable seal of approval. A coffee with a bite of one of Portugal's historic pastries is a little slice of heavenly happiness for your holiday. Your daily coffee break will never be the same.
Club de Fado
After wandering the charming streets of ancient Alfama, stop by at Club de Fado for an ambient dose of authentic Portuguese music. This cozy restaurant doubles as a performance venue, combining fado vocals, Portuguese guitar, and homely cooking in a retro space. Featuring both old-timers and emerging talents, Club de Fado is a romantic place for a bottle of wine, a seafood platter, and a fado fix.
Lisbon Cathedral
A trip to Lisbon is not complete without stopping by the cathedral, austere yet ambient in its archaic aura. Completed in 1150, Lisbon Cathedral is the city's oldest church; its rose window was reconstructed with fragments from the original build. Located in Alfama, the cathedral and its Gothic hermitage are open to visitors to explore.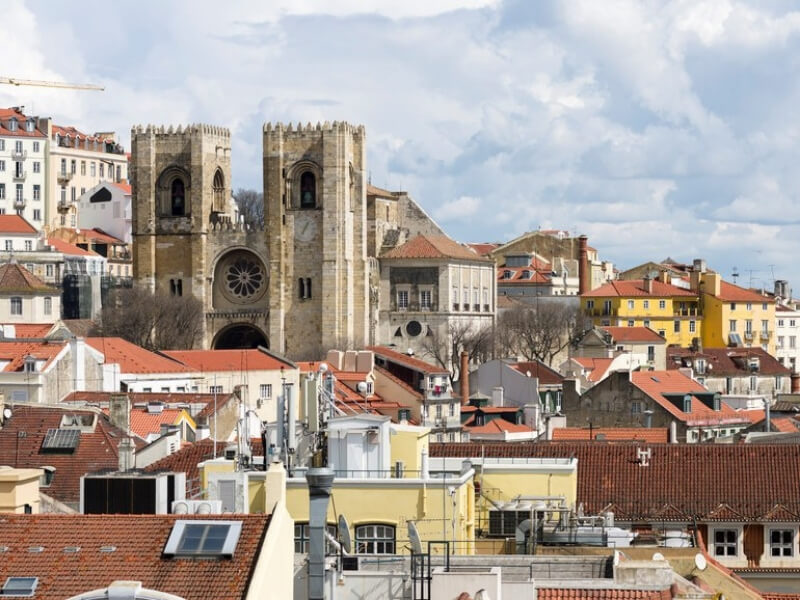 Belém Tower
This UNESCO World Heritage site was constructed on the bank of the Tagus River circa 1514-1520 by esteemed architect Francisco de Arruda. Originally built to defend Lisbon, the tower has undergone several transformations over the centuries. Experience the prestige of the ornate tower topped with turrets, then work up a sweat navigating the five floors of narrow stairs to the rooftop vantage point. A quick pastel de nata afterwards will replenish your energy levels, no problem.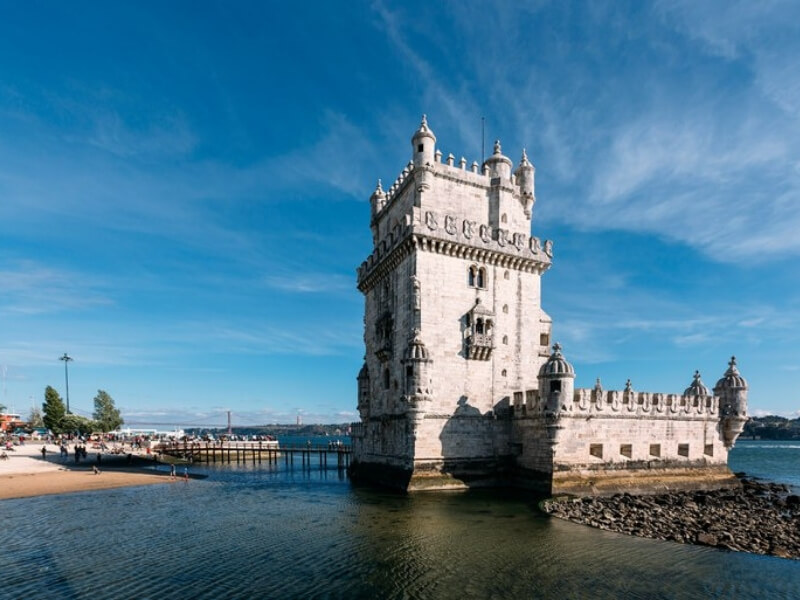 Miradouro da Senhora do Monte
Escape the tourist clamour for half an hour of relative solitude. This stunning alfresco vantage point gazes upon Lisbon from a high perch, with a spectacular vista of the adjacent castle and Tagus river.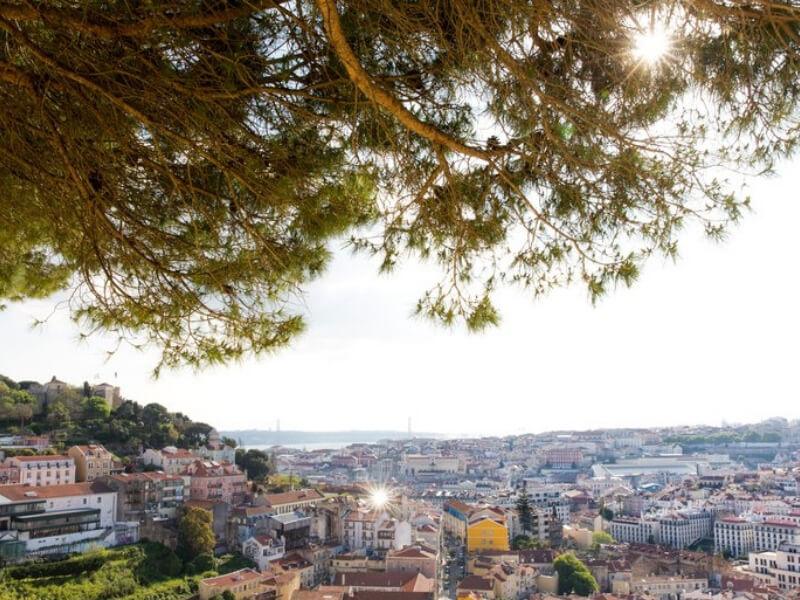 Palácio dos Marqueses de Fronteira
Located in the Benfica suburb, this destination takes you out of central Lisbon on a twenty-minute taxi to a 17th century palace built for the 1st marquis of Fronteira. The splendid gardens, with its tiled fountain and benches, coupled with The Gallery of Kings' tribute to Portuguese kings of the past, is a magical getaway from the hustle and bustle of the city centre. Any history or design buff alike with appreciate the majesty of its well-maintained interiors.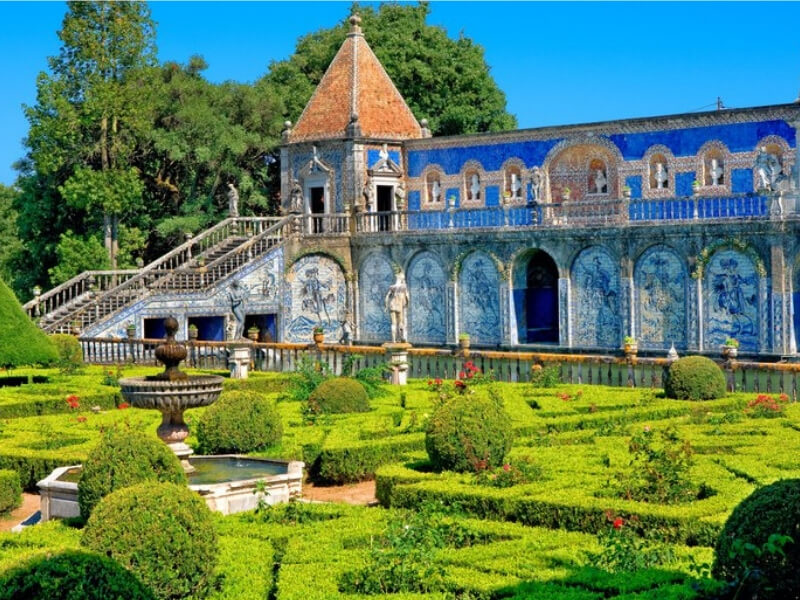 Altis Belém Hotel & Spa
A hotel fit for the less budget-friendly traveller, this stunning five-star waterfront Altis is a worthy splurge. Recline on the roof deck by the rooftop pool overlooking the Tagus, rejuvenate at the spa, and reflect on the stunning architecture. Fine dining, sensational staff, and polished leather and marble interiors make this the ultimate luxurious stay with a great central location.
Imagery sourced from Getty and Condé Nast.