Level up on your snow game with SOHO Basin
Going up the mountain with your family in the crack of dawn to skip those pesky lines is a classic winter activity for some. But, what if I told you there's a way to skip all the hassle and experience some of the best slopes with your own personal snowcat driver?
SOHO Basin, a private ski area offers pristine high-country terrains with world-class views and gourmet Amisfield dining in an atmosphere of relaxed and understated luxury - yes, please. Established by long-time locals with a passion for the beauty and serenity of the Southern Alps. Combining the fun and adventure of an alpine off-grid experience with the ease and creature comforts of luxury ski resorts.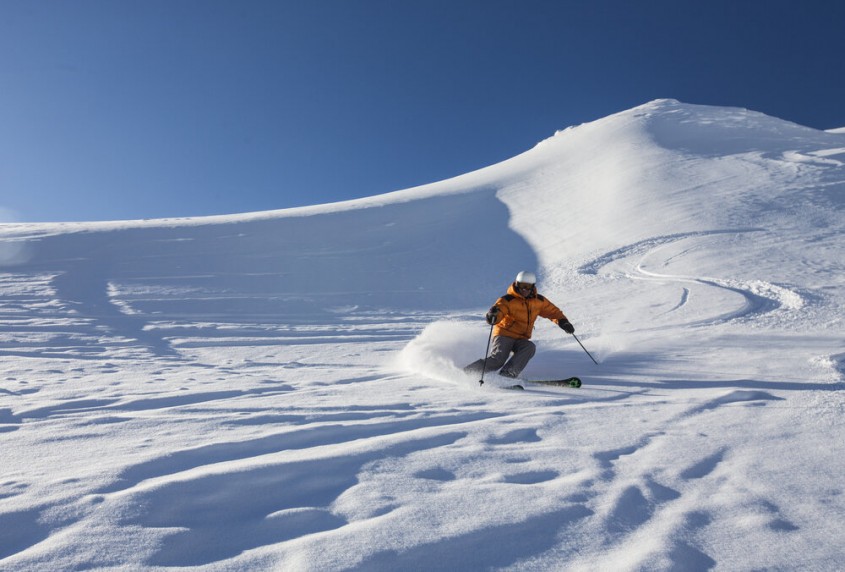 Photo Credit: Soho Basin
Carl Thompson put his snow skills to the test to guide us…
"Ski season always brings back such fond memories for me. From working at a ski lodge at the prime age of 13. That when I started snowboarding."
A lover of the mountains, outdoors and anything adventurous - it was only fitting for Carl to finally tick SOHO Basin off his wish list. Having heli skied two days before, Carl said that the Snowcat skiing was "a completely different experience. Much more relaxed, with more freedom, epic wine and great food."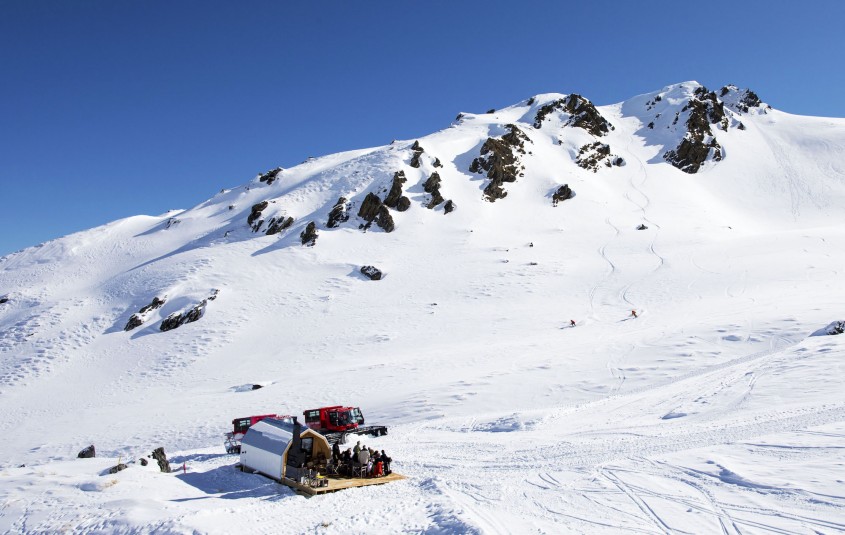 Photo Credit: Soho Basin
While sitting down to discuss the experience with him, you can tell straight away that SOHO Basin was out-of-this-world. Carl started the day off with a cooked breakfast at the SOHO cabin before a quick briefing and then being chauffeured up the ski field in the SOHO snowcat - heated might I add. Definitely a whole different game compared to sitting on an open chair lift.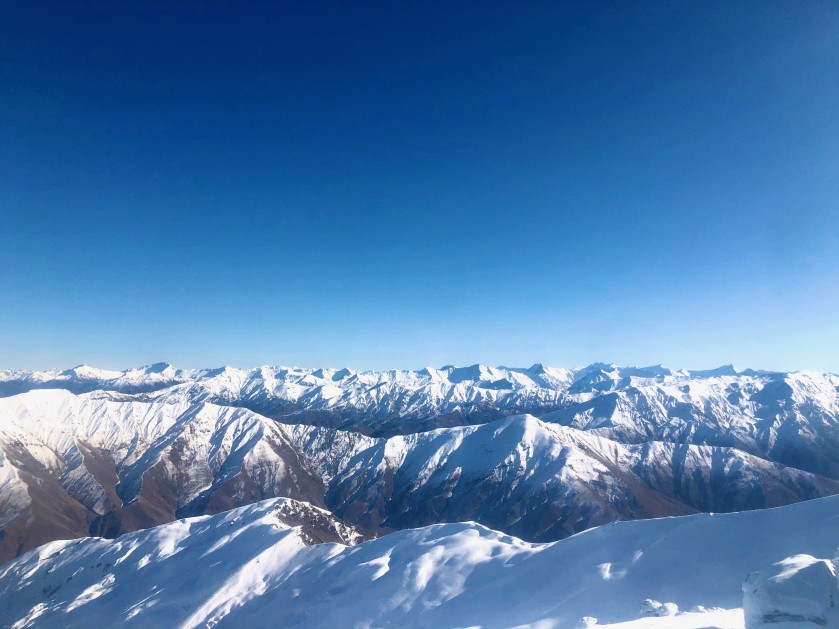 This exclusive experience includes only 12 people on the whole ski field, which means you're always making fresh tracks and choosing your own way down the mountain.
After a few runs, you're bound to get hungry, right? Well, Amisfield has got you covered with their three-course lunch. A pie on top of the mountain just isn't going to cut it after you get a taste of this. To top your luxurious lunch on the mountain, head to the SOHO ice-bar packed full with Amisfield wines. Just imagine after going up and down the mountain, you're relaxing by the fire with a glass of red, looking out at the tranquil view - definitely up my alley.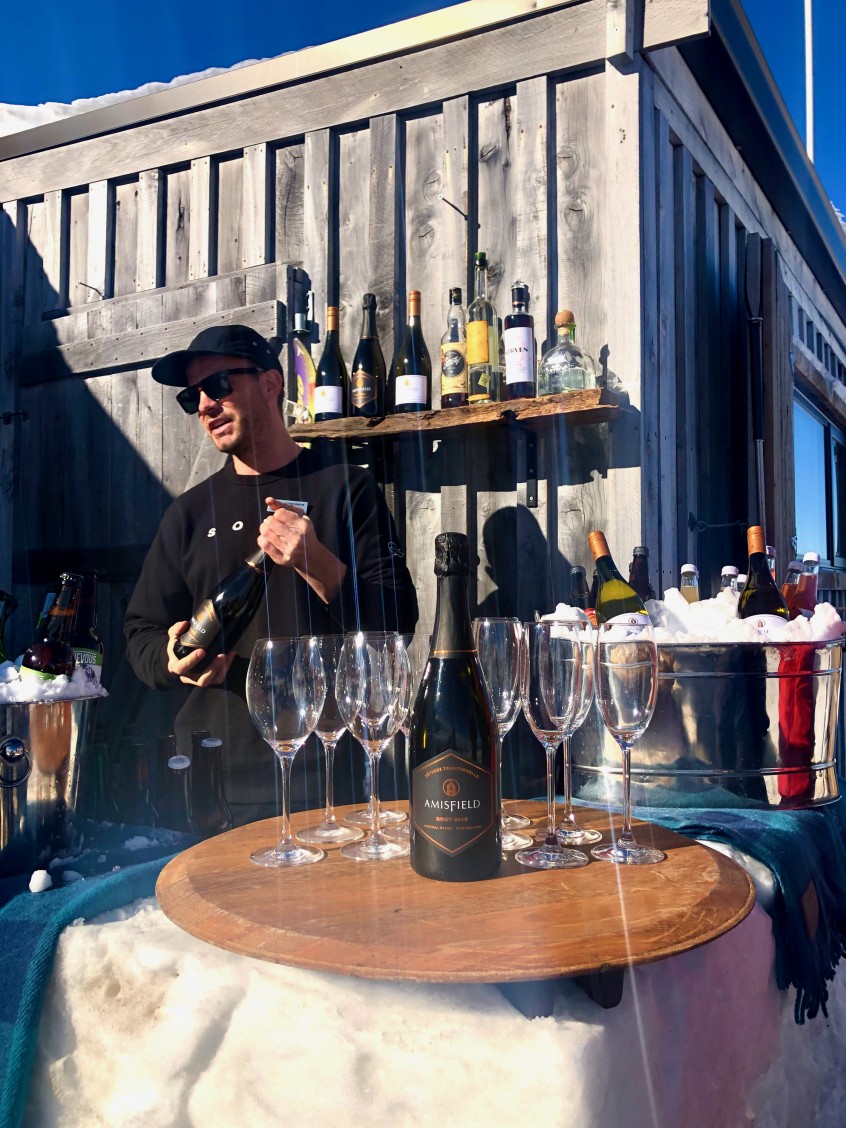 The SOHO Basin is definitely worth it if you're seeking an exclusive experience on a private ski field. Carl said "An amazing day for those looking for a premium skiing experience." which I think is enough to convince me. "The SOHO Basin staff are incredibly hospitable and cater to your every need. They know that field well and check the snowpack to ensure safe skiing. The skiing was as incredible as the food. I can't wait to book it in next time we're down."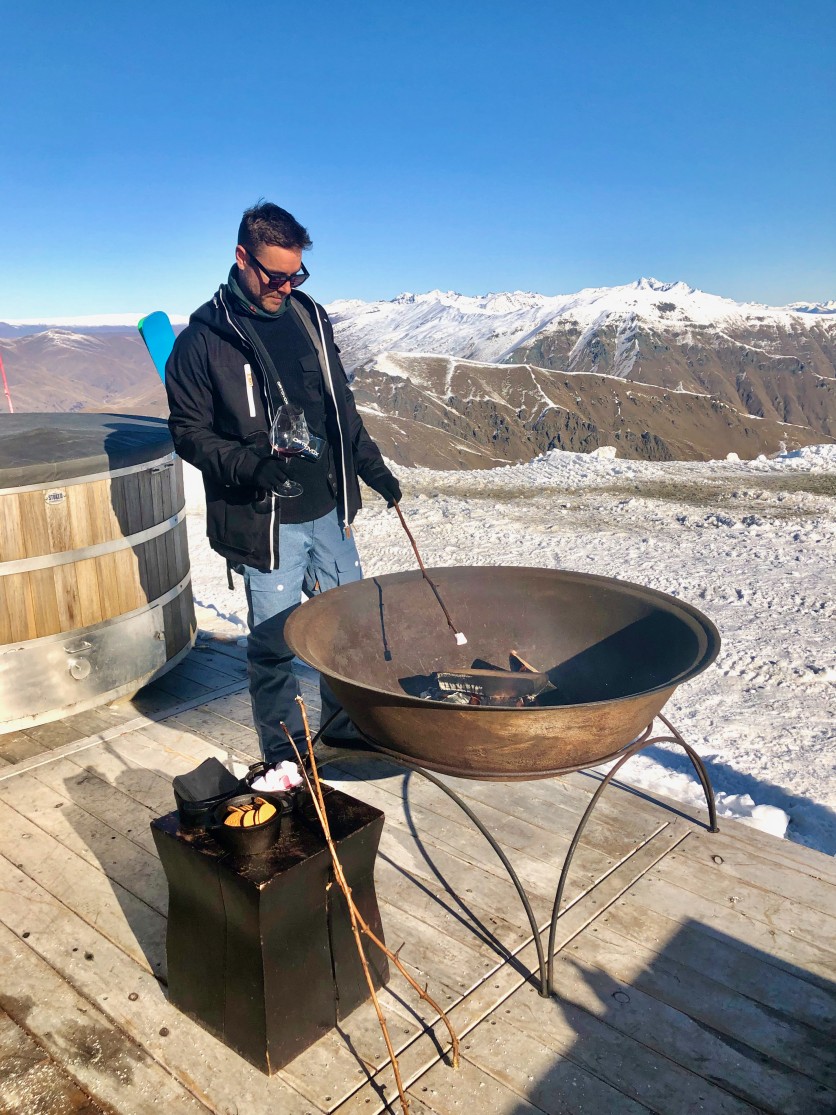 Let SOHO Basin take you on a premium ski journey for your next Winter venture. Find out more here.