Auckland's Sale Street welcomes latest café opening; Rude Boy
There is naught more depressing than rocking up to brunch with the gals only to discover every item on the menu is a different variation of eggs bene. Experienced cafe practitioners Fran and Aaron Carson have fought hard to remedy this first world dilemma, and here to save you more brunch-heartbreak is their latest opening; Rude Boy. Hot off the heels of Friday I'm in Love, and located in a bright and breezy glass office building on Sale Street, I have a feeling this will quickly become a local breakfast institute.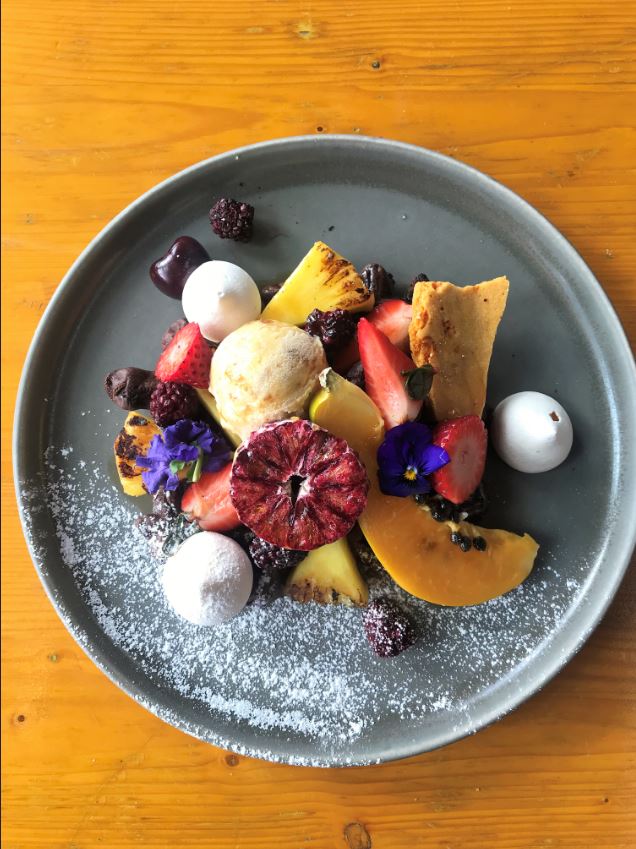 In a city filled with industrial fit-outs, neon signs, La Marzocco coffee machines and terrazzo floors it is refreshing to see someone throwing themselves out of their comfort zone. The space is big and bright, the floors are blue, and the cabinet is boasting full of arguably the most decadent cabinet food the city of sails has to offer.
Having cemented themselves as a (I've lost count)-threat on the Auckland food scene, Aaron says that a lot of planning has gone into their latest opening. The menu is in keeping with establishments past, boasting two eclectic menus, but let's start with what Aucklanders do best; brunch. This hospitality-duo have nailed the art of catering to all. If you're an egg-enthusiast you'll enjoy Rude Boy – with classics like eggs your way and eggs bene being represented here. Alternatively, if you dare to dabble with your dishes; you can try offerings such as brownie waffle with ginger crunch, ice-cream and banana doughnuts.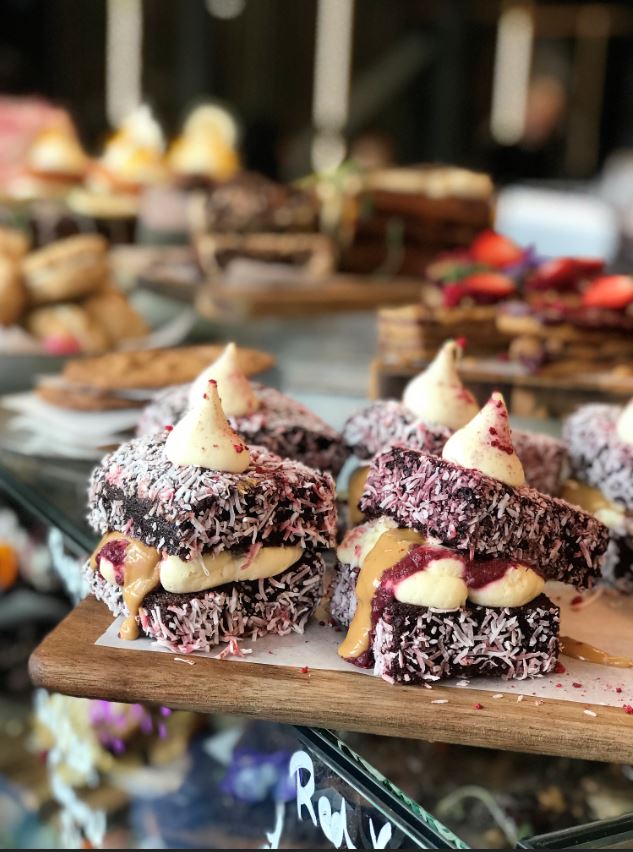 Kicking off at 5pm there is also a dinner menu on offer for three nights each week that resembles high-end pub food with a modern twist. For example, you can get chicken schnitzel but their take on this classic sees it accompanied by kumara sourdough, layers of melted cheese, with lashings of puttanesca sauce. Like any good hearty country tavern, you can also get fried chicken and ribs, or in this case 'rude ribs'.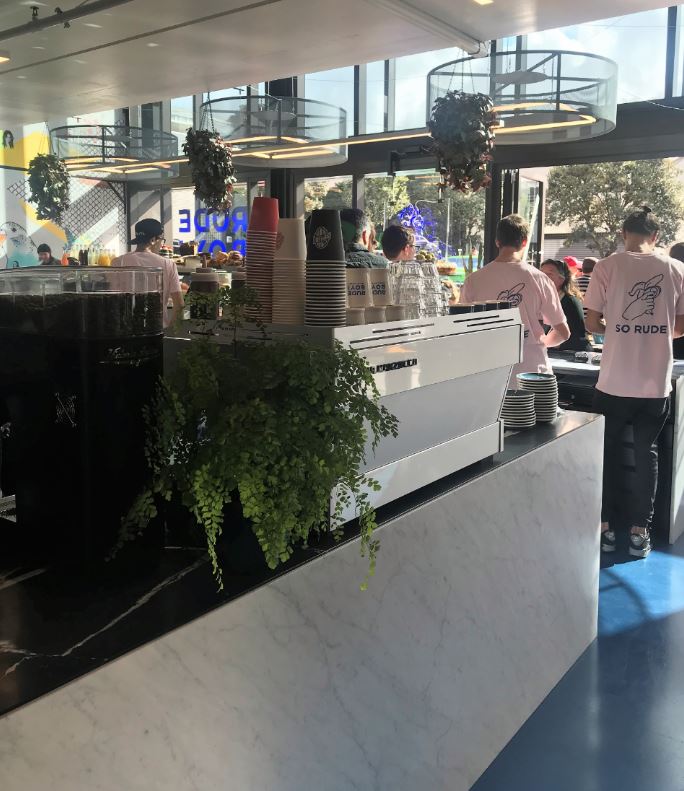 Pouring fan-favourite Coffee Supreme, Rude Boy really does have everything an Auckland-millenial desires. Whether you're stopping by for a Sammy-on-the-run picking up a treat you don't really need, or locking in for a full blown brunch – it's a dangerous game, because the red velvet lamingtons are not a food group you can only eat once.
Rude Boy opens on Wednesday 1st August

Rude Boy
34 Sale Street
Auckland CBD
6:30-3pm & 5pm-9pm