Don't wait until 5pm to try this
Some wait until Friday to salute the working weeks' close but from Monday to Friday, from now until the end of December, Krug, the world's best-rated House of Champagne, has partnered with a number of the countries foremost eateries for 'Thank Krug It's 5 o'clock'.
Krug Grande Cuvee will be available by the flute – traditionally, available only by the bottle. The Champagne is carefully and creatively matched with equally luxurious food parings.
Auckland's The Grove restaurant's West Coast whitebait, quails' eggs 'benne' and asparagus is one of three exciting entrée options matched with Krug Grande Cuvee.
Thank Krug It's 5 o'clock will be available at Auckland's The Grove, Seafarers and Ostro, Wellington's Intercontinental and Eichardt's in Queenstown.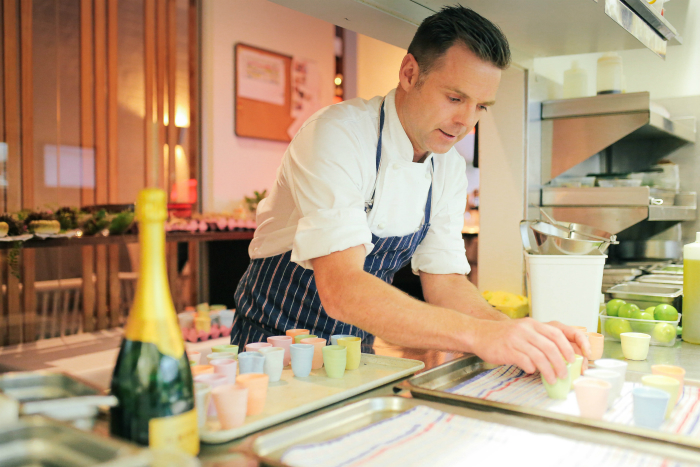 Chef Ben Bayly at The Grove, Auckland.
Check out www.krug.com for more.