Junk Free June is here & it's not too late to get involved!
Much to our dismay, tomorrow marks the first day of winter. Although our instincts encourage us to hunker down for hibernation (extra winter weight and all), what better way to keep energy levels high than to swear off junk food for a month? Even better when you can do it for a good cause.
Junk Free June is winter indulgence's angelic counterpart. The organisation is a not-for-profit subsidiary of the Cancer Society of New Zealand, which encourages participants to load up on fruit and veggies in lieu of junk for the entire month of June.
Junk Free June's aim is to build a healthy community, while also raising funds for the Cancer Society of NZ. Participants choose which foods they will cut out and can invite family and friends to pledge funds.
See why some of Junk Free June's ambassadors are so passionate about the initiative: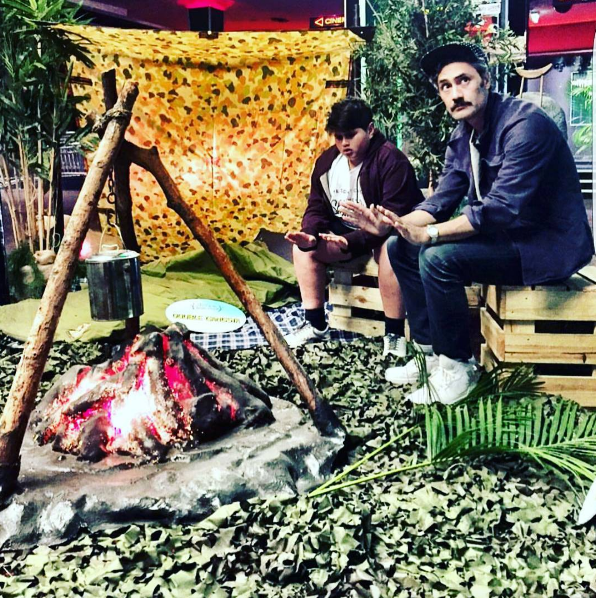 Taika Waititi
Who: An acclaimed writer, actor and artist, known for What We Do In The Shadows, Boy and Hunt for the Wilderpeople
Why: His mother was diagnosed with cancer when he was 12. Thankfully, she won her battle but Taika is quick to acknowledge the importance of the Cancer Society of New Zealand.
What: Taika aims to ditch general junk for the month of June.
Amber Peebles
Who: TV presenter, Remix Fashion Editor and blogger.
Why: Amber says, 'The Cancer Society does tremendous work raising valuable funds that get dedicated to vital cancer research and if we can help a little by making June Junk Free, then lets do it!'
What: Amber is ditching all of her favourite treats, including cake on her birthday!
Art Green
Who: Director of CleanPaleo. NZ Bachelor 1.0.
Why: He is passionate about health.
What: Art's approach is a little different. He already prescribes to a healthy lifestyle, so he is choosing to create as little junk as possible. 'I'm going to use no plastic water bottles and instead drink out of glass bottles,' he says. 'I'm going to use my keep cup instead of takeaway coffee cups, and I'm going to use reusable material shopping bags.'
Get involved here.