Keep the summer vibes going at these tropical AirBnBs
Winter is closer for us Kiwis than we would like to admit! And while we're looking forward to cozy cute winter coats and some fabulous scarves, the dropping temperature has us already planning a mid-winter getaway. We've put together a list of the most dreamy AirBnBs where summer temperatures never really end - the tropics!! No coat necessary.
The Balian Treehouse, Bali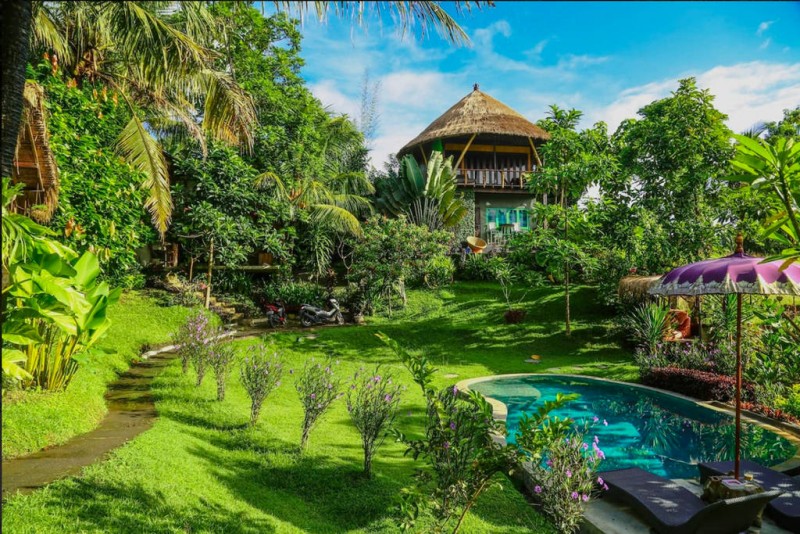 This place is a tropical fairytale! Watch the sunrise from the deck overlooking this magical garden, and if you get sick of the pool (not likely), the beach is only 3 minutes walk away. There are heaps of cool hangout spots around the property, whether you want to lie under the palm trees in the idyllic garden all day, or lax out in the open living area after adventuring all over Bali.


RIO 001 Luxury Penthouse, Copacabana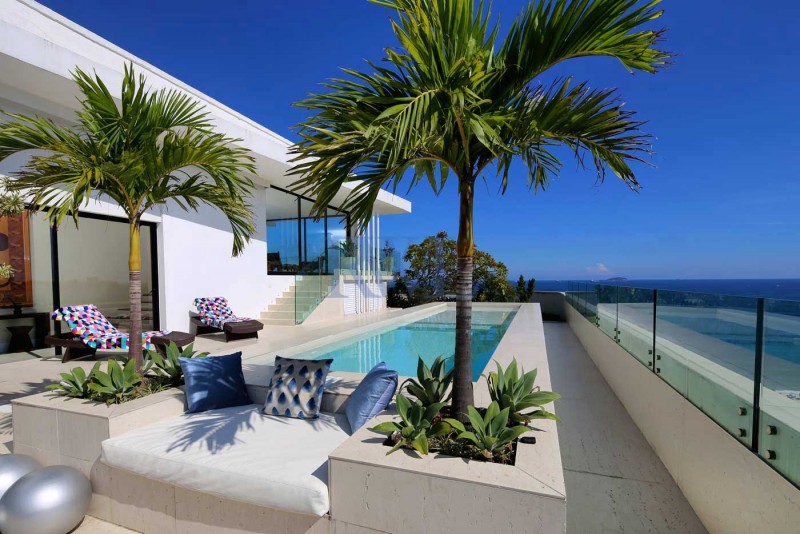 This tropical rooftop oasis sits right on iconic Copacabana Beach! You and your squad can feel ultra-glam in this penthouse, with five immaculate bedrooms and bathrooms, a pool you'll never want to leave and a dreamy, totally instagrammable view! We can't imagine a more stylish way to experience Rio de Janiero.


Bird Island, Belize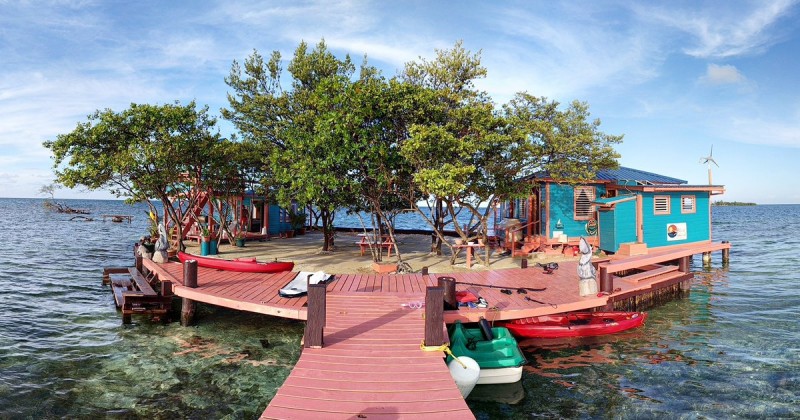 Ohhh this place makes us want to trade in our legs for a mermaid tail! This tiny island isn't too far from the mainland, but is inside a coral reef, so the waters are as calm as can be. Hours of uninterrupted snorkelling and floating? Yes please! The isolated property still has all the vay-cay comforts you could want – Bird Island is our definition of a getaway paradise!



Magical Coffee Farm and Bio Plantation, Hawaii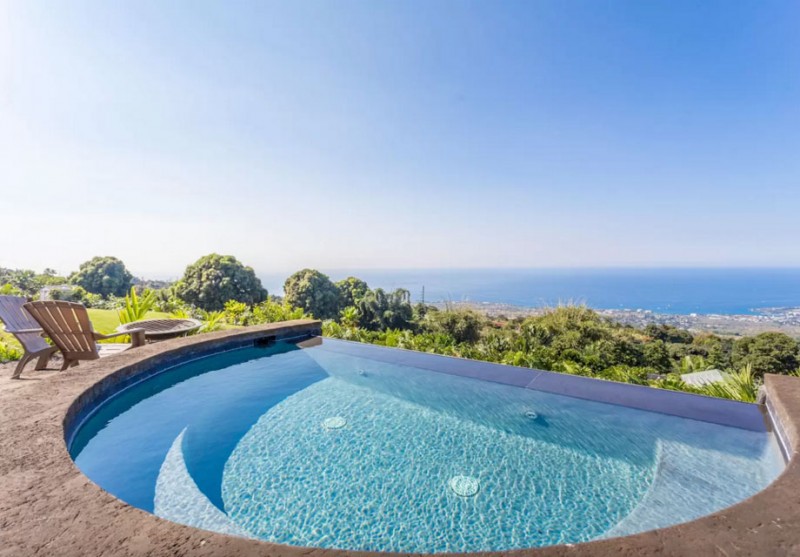 For travellers with a conscience, the Magical Coffee Farm and Bio Plantation is truly your tropical paradise. Perched amongst this insanely scenic Hawaiian landscape is a working coffee farm which is also home to tropical plants and wildlife!! If that's not enough to sell you, we should mention the view from the INFINITY EDGED HOT TUB.



Brother Island, Philippines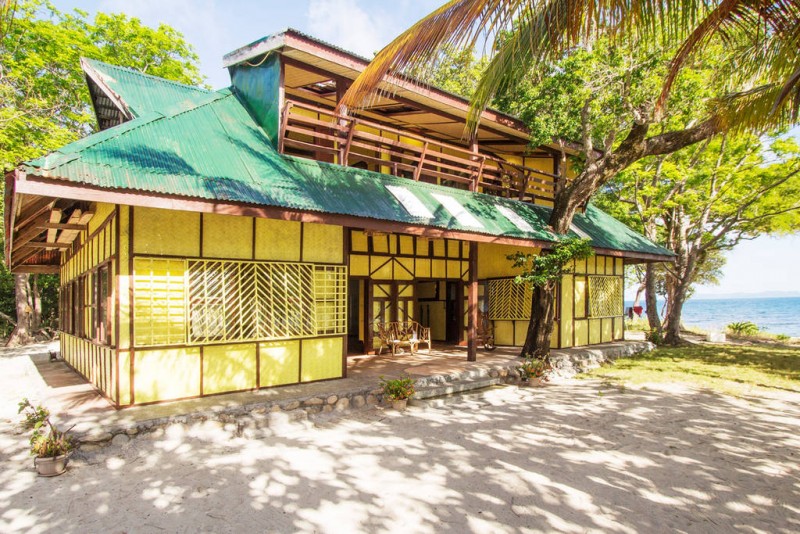 Helloooo island paradise! Set in the Sulu Sea near Palawan, Brother Island has picture-perfect white sand beaches lined with coconut trees, but you can also adventure through hiking trails in the small rainforest. Enjoy a relaxing massage on the beach or go island-hopping via a traditional outrigger boat, all the while using this awesome two-storey house as a base!!



Urraca Eco-Lodge, Popa Island, Panama

Round up your tropics-loving pals and head to these five bright pink eco-friendly bungalows in the Bocas del Toro archipelago. Unwind on a hammock suspended over the crystal-clear water or explore the surrounding mangroves and coral reef. Be sure to say hi to the neighbours – two super cute friendly monkeys who call the island home! The hosts also offer organised adventures – crocodile night safari, anyone?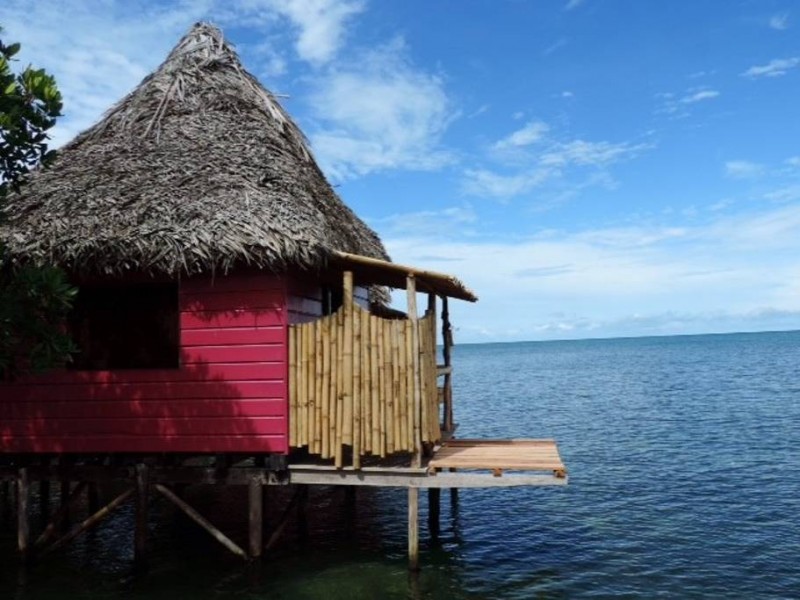 Feature image: Brother Island
All imagery: Air BnB