8 unique eco-friendly stays for your next getaway
If there was anything *good* to come out of the pandemic last year, it's this: new research interestingly indicates a shift towards more sustainable travel choices. While it's clear we're embracing local tourism (while eagerly awaiting travel afar), the environment is front of mind for Kiwis. According to the Booking.com findings, more than three-quarters of New Zealanders think sustainable travel is vital to saving the planet for future generations.
Staying ahead of the curve, Booking.com is providing eco-minded travellers with a myriad of sustainable accommodation options. No longer does going green mean sacrificing on comfort or luxury. From Pods to Glamping Domes, these unique dwellings offer a getaway like no other!
Kahutura PurePods
Location: Kaikōura, New Zealand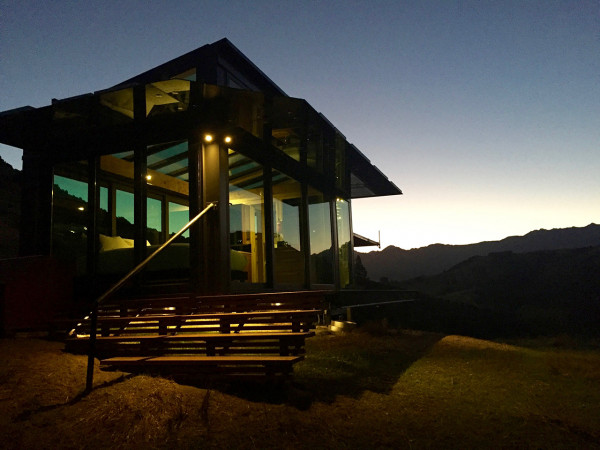 For those that desire to travel off the grid, look to Kahutura PurePods. Perched high above the Kahutara River, the luxurious glass eco-cabin boasts vast views across the surrounding mountains, rivers and bushland, giving you your own secluded slice of New Zealand paradise. Promoting eco-friendly practices, like bio-fuel capable heating to remote operational management and triple glazed glass, this lush escape is an environmentally conscious traveller's dream.
Cross Hill Glamping
Location: Lake Hawea, New Zealand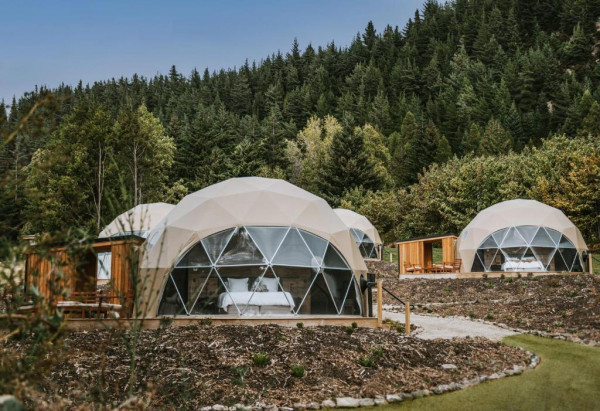 For a truly unique experience, these geo-domes made with sustainable materials are set to a backdrop of dramatic mountain skylines. Sustainability definitely doesn't mean shy on aesthetics - embrace uninterrupted tranquility and picturesque views thanks to floor to ceiling glass windows. Cross Hill Glamping utilises environmentally friendly alternatives to traditional glamping, so you can enjoy guilt-free elevated luxury and all its comforts.
Huka Lodge
Location: Taupō, New Zealand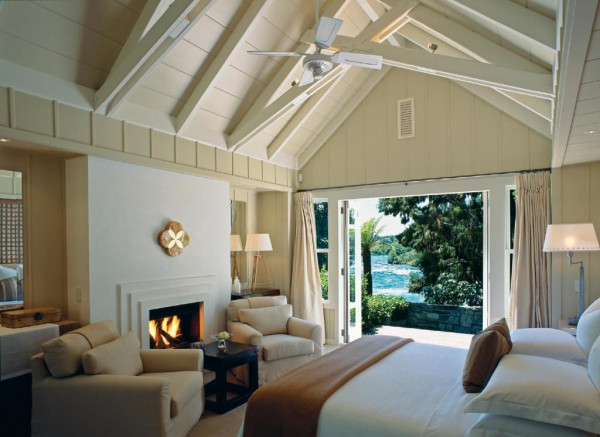 Melt into the magical views of the rolling green and Waikato river right on your doorstep with the Huka Lodge retreat. Huka Lodge as the perfect example of how luxury travel does not compromise on sustainability, from practices including replanting native plants, supporting local green initiatives and plastic waste reduction. It's unsurprising that you won't want your getaway to end.
L'amour Nest
Location: Napier, New Zealand
For those wanting to savour some serious R&R, escape to the unique L'amour Nest. Offering two luxury chalets nestled into a private gully, this accommodation provides a deluxe stay, leaving you rejuvenated and refreshed. Only a four-minute drive from the hustle and bustle of Napier, L'amour Nest is the ideal place to kick your feet up in superb comfort, indulge in fine wine, all while relishing the picture-perfect surroundings.
Te Arai Lodge
Location: Te Arai, New Zealand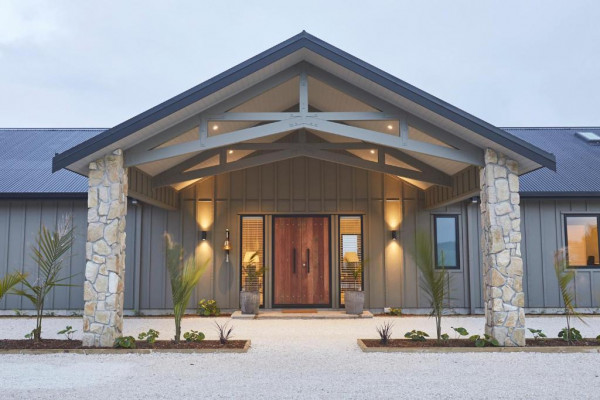 Located north of Auckland in Mangawhai, escape to the eco-friendly oasis that is Te Arai Lodge, surrounded by over 20 acres of ancient podocarp forest and native bush. Kick your feet up and enjoy panoramic views across the rolling hills of the Brynderwyn ranges and stunning coastline beaches. Enjoy the extensive garden-to-table dining, using organic produce grown on the estate. Te Arai Lodge offers a spectacularly special escape for those seeking the finest luxury without compromising the environment.
Hapuku Treehouses
Location: Kaikōura, New Zealand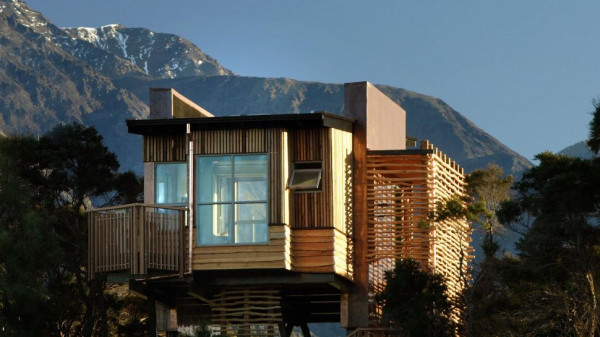 Thanks to Hapuku Treehouses, you can now live out your ultimate childhood dreams with an escalated treehouse nestled 10 metres above the ground in a canopy of native Kanuka grove. The treehouses themselves complement the natural environment, carefully constructed using salvaged timber, with all energy powered through solar. If you couldn't tell our excitement, the treehouses further boast an impressive view, extending beyond Kaikoura's mountains to the Pacific ocean.
Valley Vista Eco Retreat
Location: Kaiwaka, New Zealand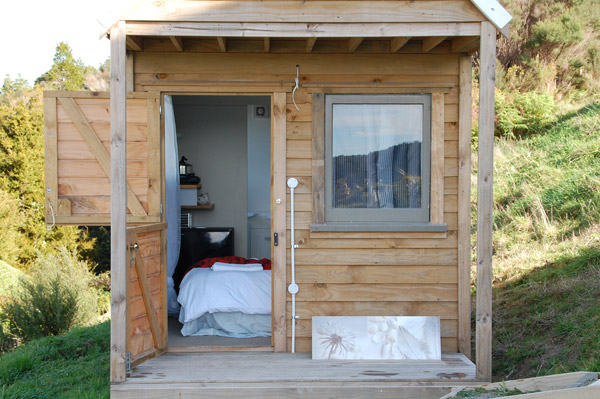 The perfect place to unwind amidst nature, Valley Vista's eco-retreat cabins offer a quaint alternative to usual accommodation. The cabin's location, situated on farmland by the iconic Baldrock, offers both peace and serenity, whilst boasting eco-friendly credentials including the retreat's solar-powered energies and bio-cycle systems. Valley Vista is certaintly accommodating the quintessential Kiwi camping experience, with a difference.
The Resurgence Eco Lodge
Location: Motueka, New Zealand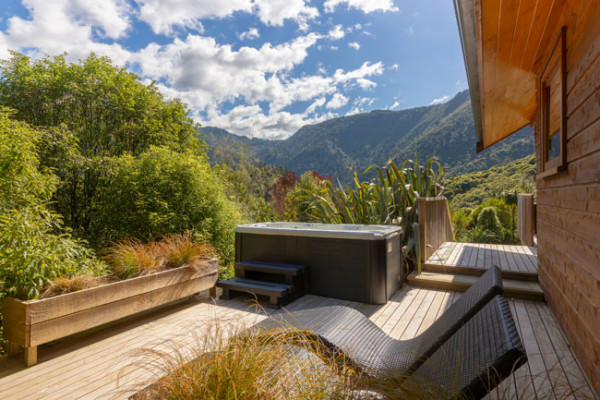 For those looking for a romantic getaway, nothing seems better than intimate accommodation set across 50 acres of native rainforest. The relaxed and secluded lodge not only provides an ideal location for couples, but demonstrates strong sustainable ingenuity through a commitment to regeneration, ongoing pest reduction and minimising management of natural resources. Combining sustainability, luxury and nature, this listing is one to experience.